It's official! Baby Zino has arrived! Proud parents Althea Heart and Benzino welcomed their bundle of joy Tuesday.
The proud papa posted this pic on Instagram holding the little one's hand.
As the couple waited for Baby Zino's arrival, they posted a couple of pics on Instagram. Althea is positively glowing!
WE tv's hit series, Marriage Boot Camp: Reality Stars is back, and season four is more explosive than ever. Premiering Friday, December 4 at 9PM ET/PT, this season follows Sean Lowe & Catherine Giudici (The Bachelor), Benzino & Althea Heart (Love & Hip Hop: Atlanta), Sundy Carter & Cedric (Basketball Wives: LA), Sarah Oliver & Jimmy "Inkman" Coney (Bad Girls Club) and one of TV's most controversial couples Mama June & Sugar Bear (Here Comes Honey Boo Boo), who make their return to the small screen after a public scandal.
This season, five celebrity couples fight for their survival under the weight of a vicious tabloid scandal, a secret affair and a shocking pregnancy. An unimaginable truth emerges, but not before Boot Camp spirals into chaos. Directors Jim and Elizabeth Carroll, along with co-directors Ilsa Norman and David Bishop, are up against the most volatile and challenging Boot Camp yet, and as a result, will unleash a secret weapon on this outrageous group to help reign in their relationships. But when brutal truths emerge…just who will be set free?
In the premiere episode, the drama begins immediately when infamous, hip-hop powder keg couple Benzino and fiancée Althea Heart (Love & Hip Hop: Atlanta) arrive at the mansion fighting. Marriage Boot Camp is their last resort, but it may already be too late. Enter America's picture perfect sweethearts, Sean Lowe and wife Catherine Giudici (The Bachelor). They come to work on their communication skills, but are instantly swept up into the turmoil. What the newlyweds discover about themselves is less than rosy. It's recommit or quit for Sundy Carter & ex-husband Cedric Carter (Basketball Wives: LA). Cedric wants to put a ring on it, again, but Sundy has been stringing him along since their divorce 15 years ago. Bootylicious Sarah Oliver (Bad Girls Club) is tired of walking on the wild side and wants to settle down with boyfriend Jimmy "Inkman" Coney, who has a penchant for threesomes, and the truth remains murky for Mama June & Sugar Bear (Here Comes Honey Boo Boo) as they look to Marriage Boot Camp as their last chance to salvage their relationship wrecked by a scandal that has torn their family apart.
After the eager boot campers arrive at the compound, a booming voice interrupts the flow of champagne and conversations, redirecting the cast to an undiscovered room. The couples find themselves right in the middle of a bizarre and twisted version of "The Newlywed Game" hosted by none other than, Bob Eubanks. Unfortunately, none of the couples are walking away with any prizes today. Eubanks will quiz each couple, digging deep into the secrets running their relationships. Can these couples handle the brutal truth, or will this spell the end of their relationships? Tune in to WE tv Friday, December 4 at 9pm to find out!
Looks like Marriage Boot Camp: Reality Stars has another success story! Jenni 'JWoww' Farley and Roger Mathews went from the Jersey Shore to Marriage Boot: Camp Reality Stars to straight down the aisle! The two tied the knot over the weekend in New Jersey.
"Our wedding was everything we could have dreamed of and more. It is hard for me to determine which was my favorite moment because there were so many WOW factors to our wedding," revealed JWoww to People Magazine. The newlyweds also dropped some surprise news for their wedding guests. They are expecting their second bundle of joy!
"We wanted to announce to all of our guests that we are expecting and our wedding planner Robynne surprised us with her idea of the photo blown up and Meilani being wheeled out in a flowered wagon by Angela's Fantasy Creations," said Farley.
She also added this was the best day of their lives. "A wedding that was beyond a dream come true and baby No. 2 on the way, we couldn't ask for more. We are on cloud nine!" she told US Weekly.
JWoww is due in May. WE are so happy for the Mathews family! 15 month old Meilani Alexandra will make a great big sister!
This December, look who's headed to the most explosive season of Marriage Boot Camp ever! Brace yourself for a bachelor breakdown, a dirty divorcee disaster, one bad blowout, a ticking hip hop time bomb, and some relationship roadkill! Get to know these four couples a little better.
Mama June and Sugar Bear – "Here Comes Honey Boo Boo"
In the wake of a scandal that tore their family apart, the couple is looking to Boot Camp to help salvage their relationship. Will they be able to put the pieces the pieces of their marriage back together?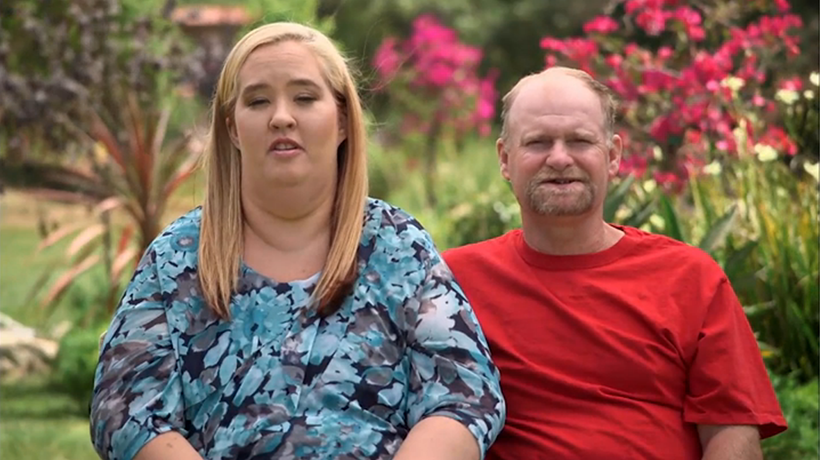 Sean and Catherine Lowe – "The Bachelor"
With their love developing on national television, it's hard to determine whether these two are in fact a perfect match. Will boot camp bring their issues to the surface?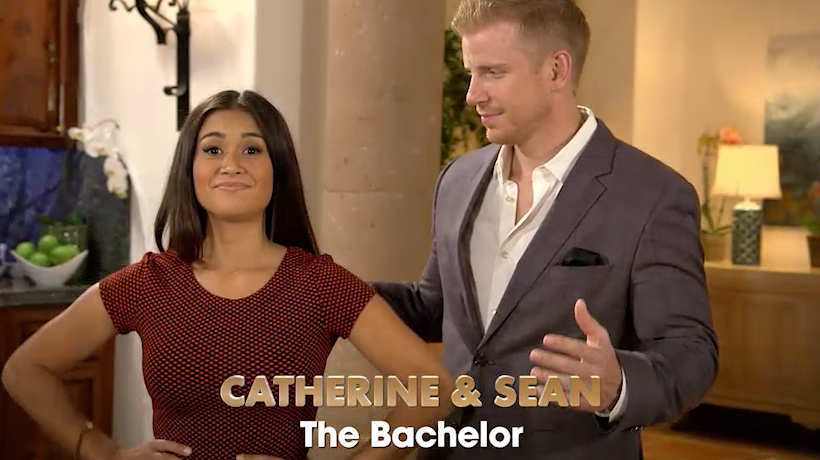 Benzino and Althea Heart – "Love & Hip Hop: Atlanta"
Their relationship may have started on Twitter, but it blossomed on their reality series. Will Jim and Elizabeth be able to tame their explosive tempers?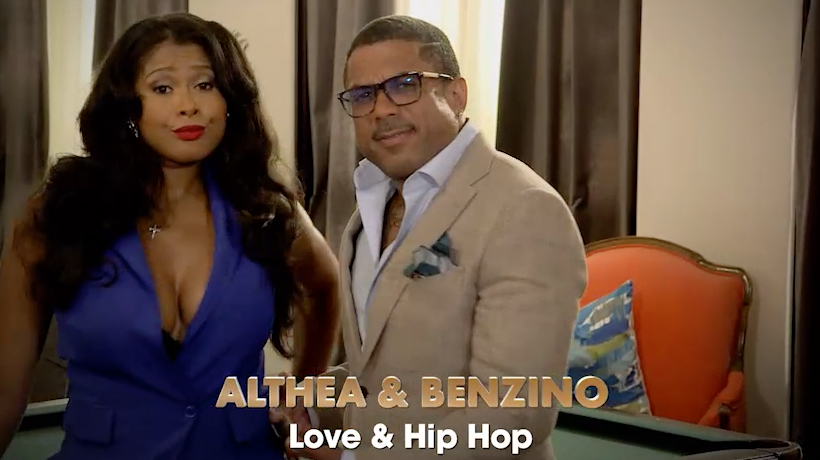 Sunday Carter and Cedric – "Basketball Wives: LA"
Even though this couple has already said "I Do" once before, they are trying to make their relationship work. Are they soulmates?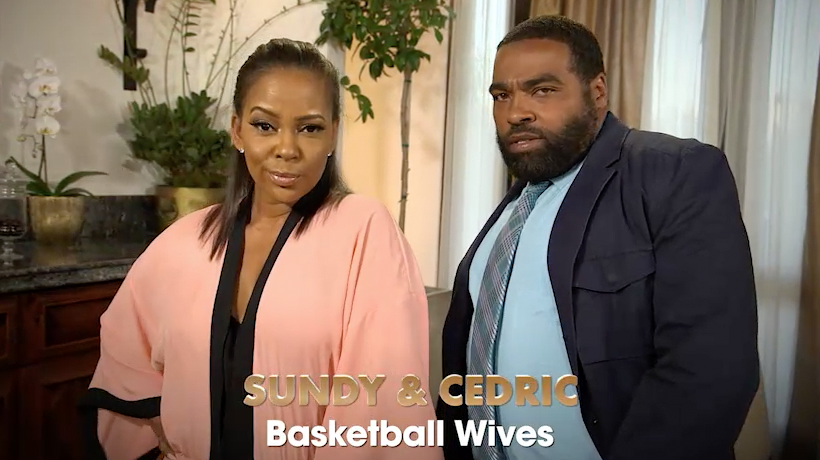 Sarah Oliver and Jimmy "Inkman" Coney – "Bad Girls Club"
This bad girl and her well-known tattoo artist have difficulty staying faithful to one another. Can boot camp give them the confidence they need to stay committed?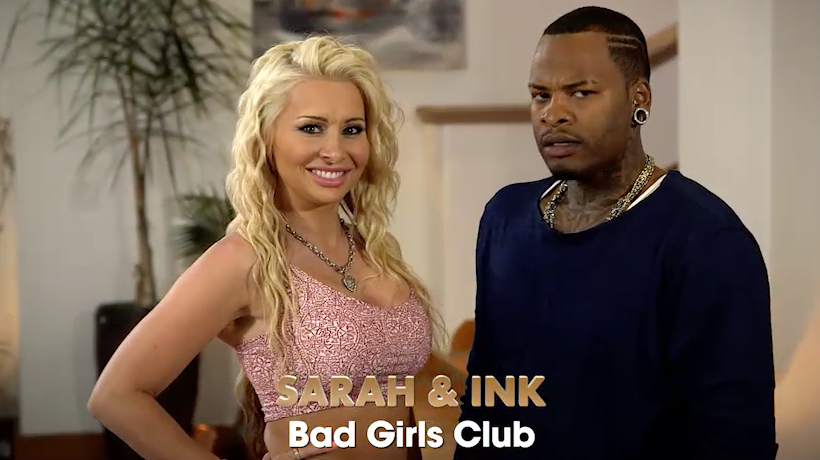 The can't miss season of Marriage Boot Camp: Reality Stars ignites December 4th at 9/8c on WE tv.
WE tv has renewed its relationship reality series Marriage Boot Camp: Reality Stars for two additional seasons bringing the Reality Stars edition of the franchise into its fourth and fifth installments. WE tv has ordered 10 one-hour episodes of each season. The just completed third season was the highest rated of the franchise, averaging over 1.2 million total viewers, up +32% over season two. The season also ranked as the second most social cable reality show on Friday nights.
"This two-season renewal is the direct result of the show's incredible performance and the overwhelming fan engagement we see each week," said Marc Juris, WE tv's president. "As one of WE tv's signature series in the relationship space, the Marriage Boot Camp franchise is a perfect combination of real people, relatable situations and dynamic storytelling."
Marriage Boot Camp: Reality Stars places five couples together under one roof to undergo intense counseling and exercises which test the boundaries of their relationships. Boot Camp Directors Jim and Elizabeth Carroll push the couples to their limits, both physically and emotionally, in order to save their troubled unions.
Marriage Boot Camp: Reality Stars is produced for WE tv by Thinkfactory Media and executive produced by Adam Freeman, Adam Reed, Erin Kelly, and Leslie Greif; Antonia Mattia is co-executive producer. The executive producers for WE tv are Lauren Gellert, EVP of development and original programming, and Suzanne Murch, VP of original programming.
Turning 30 years old is a major milestone! For some it can be very daunting, but for others it can be an exciting time in your life. Kendra on Top and Marriage Boot Camp: Reality Stars celeb, Kendra Wilkinson-Baskett just recently celebrated her 30th birthday last month. She spoke with People Magazine about life after the big 3-0. One thing is for sure Kendra lives life to the fullest, "I definitely lived up my 20's, I had a great time," she revealed. "I lived at the Playboy Mansion, to getting married, and having two beautiful kids, so come on, what haven't I done?"
On hitting the milestone, Kendra says she feels special entering her 30's because of one thing – forgiveness. "I never knew what forgiveness meant until now. I think it's the most powerful feeling that I've ever felt in my life," the star shared.
Watch the interview here:
WE can't wait to see how her forgiveness plays out as she and Hank work through their issues on Marriage Boot Camp: Reality Stars. You can catch it on Fridays at 9/8c.
Expecting a baby at any age can cause a flurry of emotions and Marriage Boot Camp: Reality Stars cast member Tami Roman is no different. The mother of two announced on the Love and Hip Hop Atlanta After Party show last week that she and her boyfriend, Reggie Youngblood are expecting a child. The 45 year old opened up to NecoleBitchie.com about her roller coaster of emotions over finding out she was pregnant and announcing it to the world at 6 weeks. "I hope I didn't jinx myself. I hope and pray that will not be the case," Roman said. "I'm not going to act like I'm not afraid. Deciding to have a child at the age of 45 is very risky and when I first found out that I was definitely pregnant, I went through a lot of emotions; fear, excitement, anxiety, and stress," she revealed. "I think all babies are miracles!"
To people pointing the finger at her because of her age, Tami said it doesn't bother her at all. "People put more emphasis on my age when this is not new, other women have done it and received nothing but congratulations." How are her daughters taking the news? She says they are excited and will make amazing big sisters and babysitters. Tami also said that she is excited about building a family with Reggie because they have love on their side.
While the two are still working their way through boot camp, one thing is for sure, they are putting the skills they have learned to good use. "Marriage Bootcamp helped us a great deal in all aspects especially communication." WE are glad to hear it and congratulate the couple on the exciting news!
If you thought Lauren Pesce's only claim to fame was being the fiancé of Mike "The Situation" Sorrentino, you thought wrong. The natural blonde is a stylist, a graduate of LIM College (with a degree in fashion merchandising) and the founder of The Style Bae, a successful life and style blog. With experience working at ELLE Magazine, Giuseppe Zanotti and Saks Fifth Avenue, Lauren created her blog to "continue [her] passion in the fashion world on [her] own terms."
Though Style Bae stands for "Style Before Anything Else," clothing is just the beginning. Lauren shares fitness tips, healthy recipes, DIY secrets and beauty faves on the popular site. And yes, her college sweetheart Mike makes an appearance, notably in the Marriage Boot Camp: Reality Stars episode recaps she posts each week. Her MBCRS recaps have exclusives you can't get anywhere else: Lauren and Mike answer fan questions and she even breaks down the outfits she wears on TV.
For more of an inside look into the life of the future Mrs. Sorrentino, be sure to follow her on Instagram and Like To Know It. And of course, catch the gorgeous couple on Marriage Boot Camp: Reality Stars every Friday at 9/8C only on WE tv.
Kendra on Top's Kendra Wilkinson is taking a bite out of the Big Apple. She's been living it up in New York City the past few days and she's posted some pics of the fun on Instagram.
Kendra looks super relaxed enjoying a scoop of ice cream!
From laid back to glam, WE see you Kendra! WErk it!
WE aren't sure what Kendra's got cooking, but she did share a cab with former Bachelor, Chris Soules and actor, Dean Cain.
Even lil Hank is having a blast in the city that never sleeps!
WE can't wait to see more of what Kendra has been up to in NYC!
It's a situation that Mike Sorrentino's girlfriend was not a Jersey Shore fan.
Marriage Boot Camp: Reality Stars Lauren Pesce and Mike Sorrentino, also known as The Situation, spoke to US Weekly about reconnecting after his antics on Jersey Shore. Lauren revealed while they were not together during that time, she still didn't like a lot of the things that he did on the show.
While the couple dated for three years over a decade ago, they reconnected after "The Situation" became a household name. "We had gone our separate ways, but we parted on good terms and always kept in touch," Pesce revealed. "Timing is everything so we circled back to each other about two years ago and we kind of picked up where we left off."
Being back together hasn't been all roses and candy. Sorrentino's struggles with sobriety and legal woes have played a part in the straining of their renewed relationship. "We've been through a lot of things. There's a lot of curve-balls been thrown our way in the last year or so, and that can put stress on a relationship," The Situation explained.
WE'll have to wait to see if the second time around will work like a charm as this couple makes their way through Marriage Boot Camp.