Get a behind the scenes look at the lives of the Lylas from our crew's perspective with these exclusive details from our producer's notebook. In these notes written during Aloha, L.A., our crew spent time with the Lylas in the recording studio, their house in Hawaii and during their move to L.A.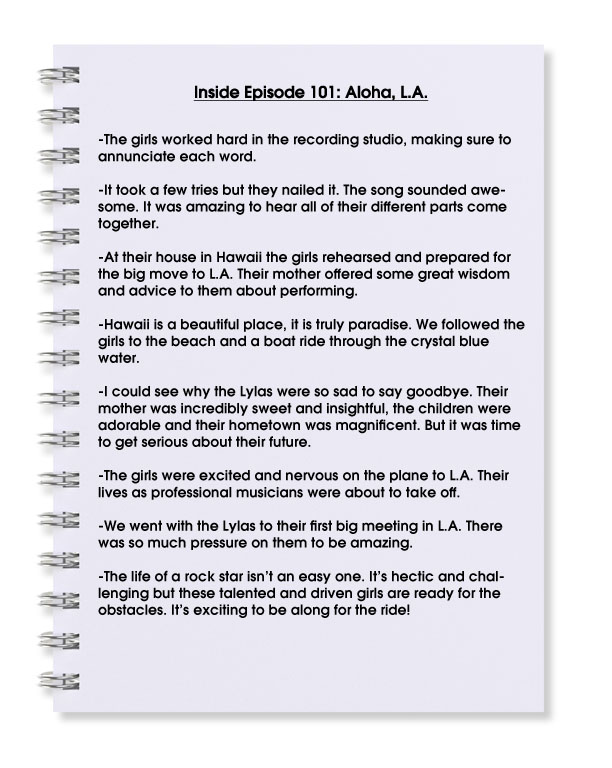 Want more from the premiere episode of The Lylas? Click here to check out a gallery!
It's no secret that The LYLAS have a very famous brother. It's also no secret that they can sing, have a great sense of style and exude confidence. However, there are a few things that you don't know about them…until now, that is! The girls are sharing some little-known facts, desires and secrets!
Check out some of the most interesting things about The LYLAS and don't miss the premiere on Friday, November 8th at 9|8c on WE tv.
Jaime's very first job was working at Baskin Robbins.
Tiara is afraid of the dark. Terrified, actually.
Presley is a reality TV junkie.
Tahiti was a chubby tomboy growing up.
Tiara can skateboard and surf.
Presley hates Halloween. (Although you wouldn't know it! Check out these Halloween photos!)
Jaime has what she calls "a potato chip addiction."
After growing up chubby, Tahiti is now a self-proclaimed "health fanatic."
A right of passage for many, Presley has never been to a high school dance or prom.
An all-natural water birth set the scene for Jaime's first son, Marley, to enter the world. However, her second boy, Jaimo, was born six weeks pre-mature.
Although she loves singing, Tiara had a totally different career path: She was once a pre-school teacher.
Believe it or not, Tahiti claims that she wants to be a mermaid.
What are the names of SWV's talented women?
Answer: Coko, Taj and Lelee
What was the name of SWV's debut album that went double platinum in its first year?
Answer: It's About Time
What SWV number 1 hit used samples from Michael Jackson's Human Nature?
Answer: Right Here
What hit song in 1993 established this trio as a force in the R&B world?
Answer: I Am So Into You
What year was SWV nominated for "Best New Artist" at the Grammys?
Answer: 1994
Watch this throwback video of one our favorite SWV songs and be sure to catch Sisters With Voices on WEtv in a new series coming in 2014.
Jaime, Tiara, Tahiti and Presley uprooted themselves and pushed their relationships to the test in the new series, The LYLAS. The WE tv cameras were there to capture all of the drama – from fights over practice time to tears over an unexpected death – but there are a few things that you wouldn't know unless you were there. Go behind the scenes with exclusive producer's notes to find out some of the most interesting facts about the girls and don't forget to tune in for the premiere on Friday, November 8 at 9|8c.
Tahiti insisted on driving all the time. In fact, you will see Tahiti drive in most scenes on the show. But her sisters couldn't stand her driving and often complained about it.
While living in their new LA home, Presley was so afraid of the broken lights flickering outside the house at night, production had to permanently shade the windows for the rest of the shoot.
The family plays croquette as if they'd been playing their whole lives. But in fact, the only reason they play is Bernie found a croquette set in the garbage. And the family plays so much they've now adopted the past time as a way to solve disputes with each other.
Growing up, Bernie taught the girls cursing was wrong. But if the girls cursed and they truly meant it, it was allowed.
While on set, Presley's love of animals was very apparent when she talked about wanting to open a dog shelter and a homeless shelter in one location. The homeless people would have to take care of the dogs to pay for their room and board.
During production, the sisters were having a water balloon fight and Tahiti was very upset about this fun playtime because she insisted the water in the balloons was making her sick.
The girls hated walking up the front stairs to the house so much so, they would use production stairs at the back of the house since there were less steps.
WE couldn't wait to share the first sneak peek of the new WE tv series, SWV. This will NOT disappoint. Keep following us on Twitter and Facebook to be the first to know everything about the new series coming in 2014!
The music industry is no stranger to sensational girl groups taking over. Although their music styles and personalities may vary, they all share one thing in common; their sisterly (sometimes literally) bond. Take a musical trip through time with all your favorite throwbacks here. But first, look into the history of popular and often legendary female music groups:
1. The Supremes, 1960
The first all-girl group to achieve worldwide commercial success and one of the most well known groups in history.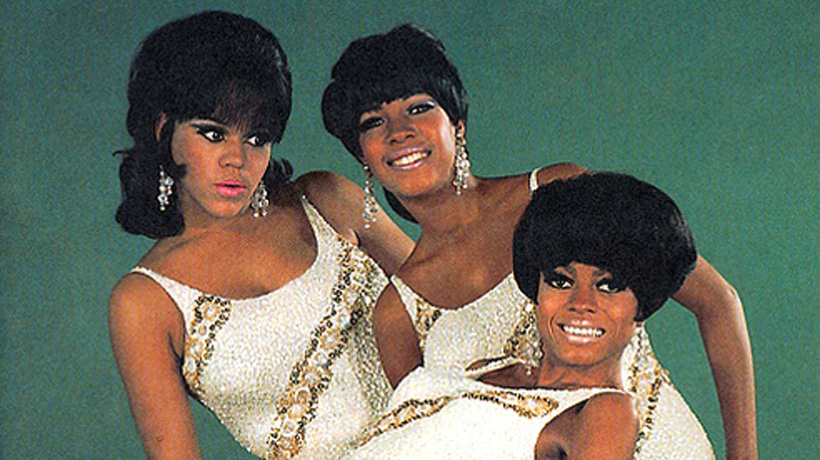 2. Salt N Pepa, 1985
One of the first all-female rap groups who gave women a voice in hip-hop and brought controversial issues into the popular conversation.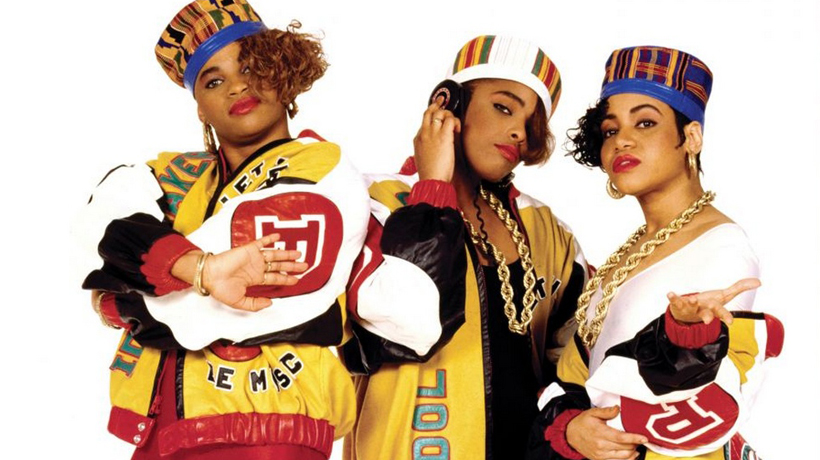 3. SWV, 1990
Also known as Sisters With Voices, this group was one of the most successful gospel/R&B groups of the 90s. You can watch SWV on WE tv in 2014.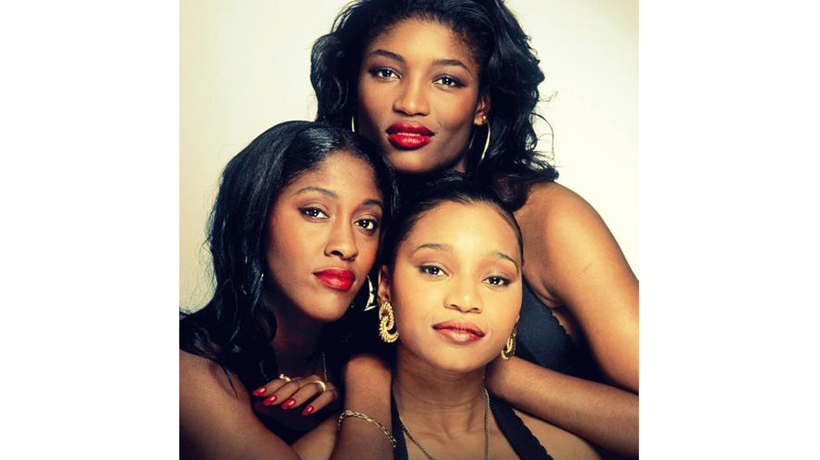 4. TLC, 1991
The biggest selling R&B girl group of all time, TLC achieved unprecedented success in the '90s.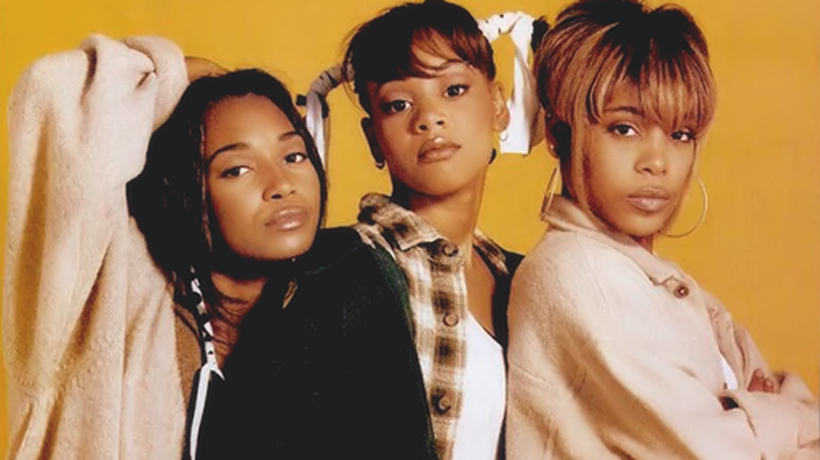 5. The Spice Girls, 1994
This British sensation revolutionized pop music and became the biggest selling all-female group of all time.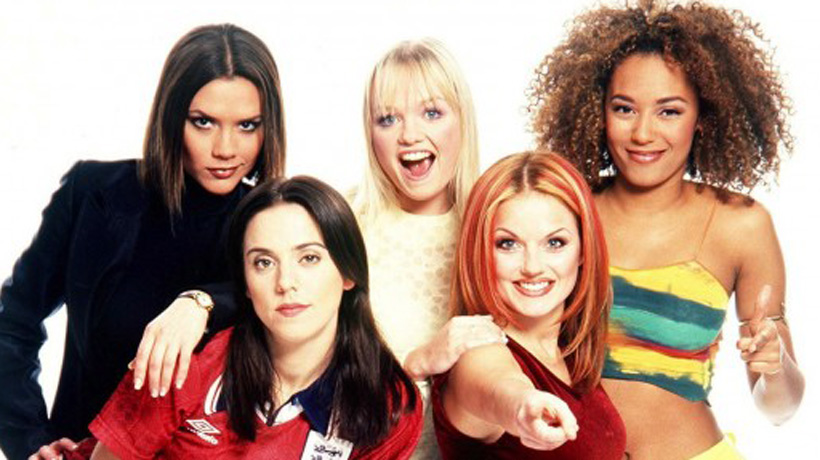 6. The Braxtons, 1996
The Braxton sisters made a splash on R&B scene in the '90s. Their cover of Diana Ross' song, "The Boss," was No. 1 on the USA Dance charts. You can watch the Braxtons on WE tv.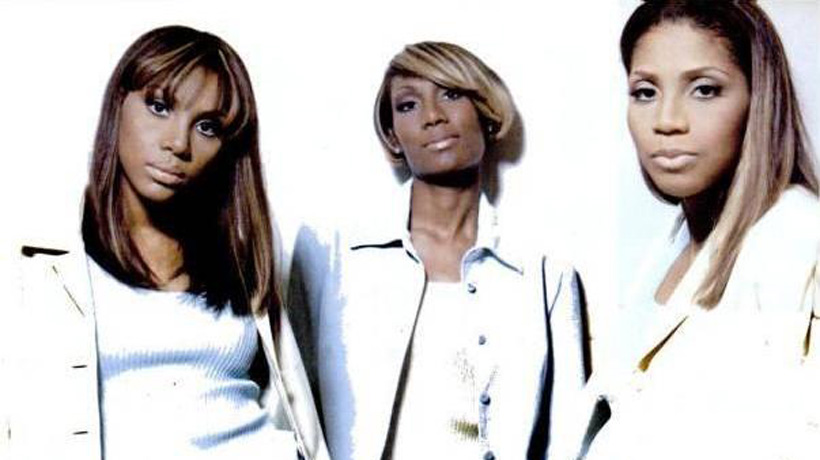 7. Destiny's Child, 1997
This insanely popular girl group rivaled TLC for the biggest selling R&B girl group and gave rise to superstar Beyonce.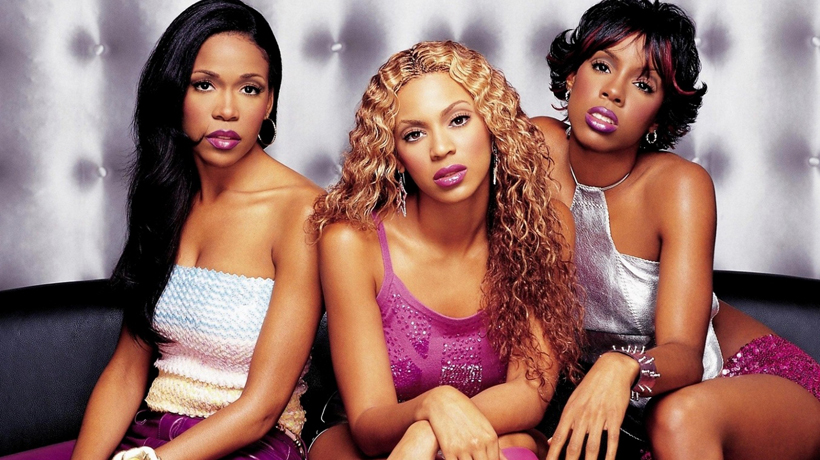 8. Mary Mary, 2000
These two sisters are a multi-Grammy winning gospel duo. You can catch Mary Mary on WE tv.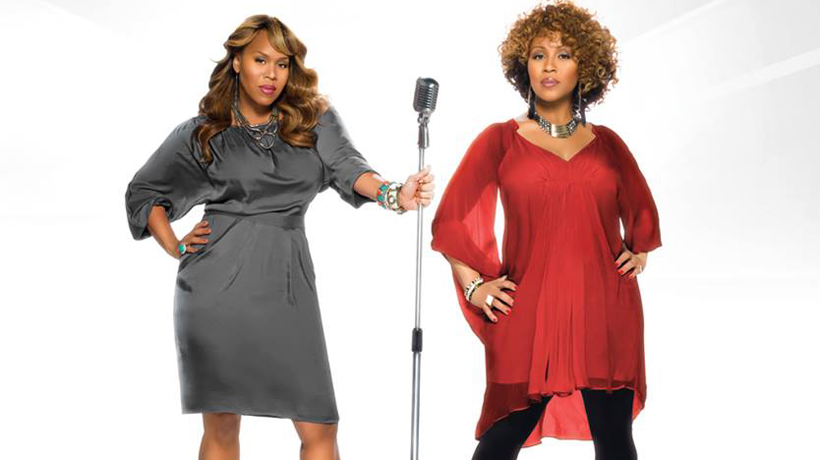 9. The Pussycat Dolls, 2003
This pop and dance girl group have had best selling albums, several No. 1 hits and achieved worldwide fame.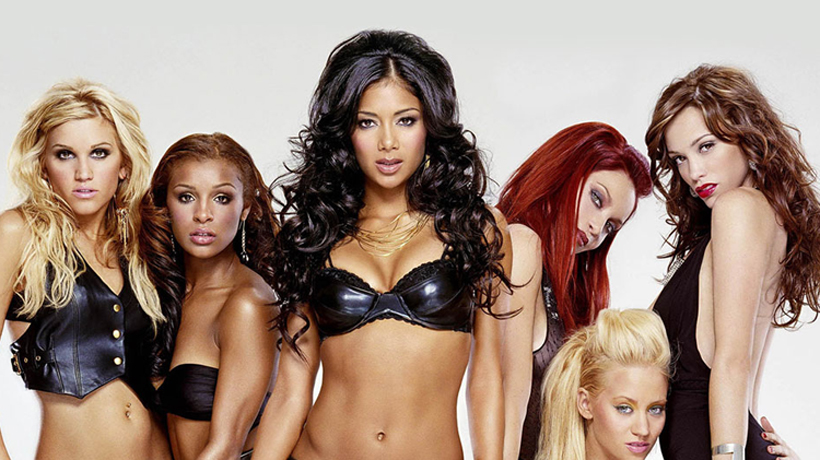 10. Danity Kane, 2005
Formed on P.Diddy's "Making the Band 3," this group became the first girl group to debut their first two albums at the top of the charts. They broke up in 2009 but WE were all excited to hear the announcement of their reunion at the 2013 MTV Video Music Awards.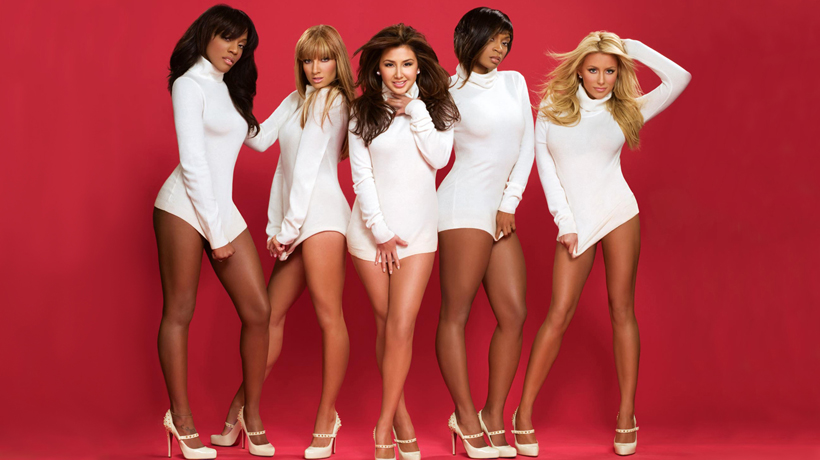 11. The Lylas, 2013
And last but not least, these adorable sisters come from a talented family of singers including pop sensation Bruno Mars. They hope to step out of their brother's shadow and make their mark on the music world. Follow their rise to success on WE tv this fall!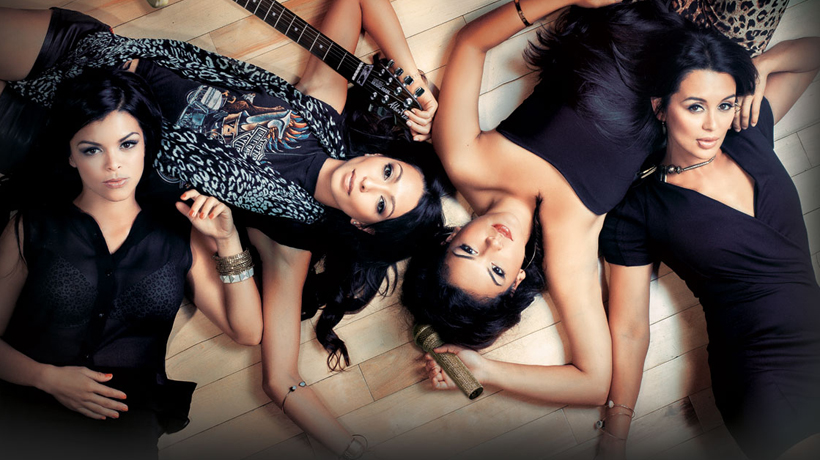 Reminiscing about your favorite girl band songs? Click here to hear some in our Sisterly Girl Band Timeline video gallery.
WE tv has been (impatiently) awaiting the premiere of The Lylas for what seems like FOREVER, and it seems like our fans feel the same way. With only just under 3 weeks left, fans are starting to really get excited to see Jaime, Tahiti, Presley and Tiara step into the spotlight and out from their famous brother's shadow. Like Tahiti says… "Love you Bruno but this is about us." Join in the conversation surrounding #TheLylas and like our official Facebook page.
Can't wait to see #thelylas hope @BrunoMars makes an appearance.

— Alex A Villalobos (@13DoubleAV88) October 16, 2013
@THELYLAS are the most beautiful sisters I have ever seen. Going to be my new show

— Celeste (@DrzCelestial) October 16, 2013
Per my last tweet, gonna be interesting when @THELYLAS show hits the scene. Doing a read on the show. Supporting these beautiful chicks!

— ✨Sonja Marie✨ (@sonjamarieartis) October 16, 2013
Every time I see a commercial for @THELYLAS tv show I get so excited!!!!!!!!!!! @PresHernandez_ @JaimeKailani @tahitilovesu @TIARABELLAAA

— KT Hooligan (@NotesForBruno) October 15, 2013
Just had a dream of @THELYLAS show! And I'm sooooo excited for it!!! Nov.8 Nov.8 Nov.8

— jessica hazen suratt (@jahsss) October 15, 2013
ALOHA HOLLYWOOD!
SISTERS OF POP SENSATION BRUNO MARS REACH FOR THE STARS IN WE tv's NEWEST ORIGINAL SERIES THE LYLAS
PREMIERES FRIDAY, NOVEMBER 8 AT 9PM ET/PT
NEW YORK, NY — September 26, 2013 — Jaime, Tiara, Tahiti and Presley – sisters of Grammy Award-winning singer-songwriter Bruno Mars – leave the sand and surf of Hawaii for the City of Angels to take the music industry by storm in WE tv's newest docu-series, The LYLAS. Premiering Friday, November 8 at 9pm ET/PT, the sisters prepare to launch their music career, but are soon faced with personal and professional obstacles they didn't see coming including the untimely death of their mother and major rifts with their management team. Here's a first look: http://www.tinyb.it/523A02EF412EA
Proving that musicality and fame run in the family, this new hour-long series chronicles Bruno Mars' four sisters as they follow their dreams of superstardom while striving to stay true to themselves and their Hawaiian roots. Tahiti, Tiara and Presley leave their hometown of Honolulu to join sister Jaime in Los Angeles to officially give music a shot. But, behind the soundtrack of their fast-paced lifestyle, The LYLAS are facing a bigger challenge – living and working together for the first time in years. The LYLAS love each other deeply, but will their strong personalities coupled with the pressure to succeed jeopardize their chances of becoming music's next big sensation?
In the premiere episode, The LYLAS arrive in Los Angeles; however, the transition is not easy for everyone as Tahiti, a mother of two, struggles with leaving her children behind. We see the ladies quickly get down to business joining forces with their management team who arrange a power meeting with famed producer, Dallas Austin. While the ladies are thrilled with the meeting, they quickly discover they don't see eye-to-eye with management.
The LYLAS is produced for WE tv by Asylum Entertainment (The Kennedys, Ring of Fire, Natural Born Sellers, Beverly Hills Pawn, Addicted and more) and Executive Produced by Steve Michaels and Jonathan Koch. Executive Producer for WE tv is Suzanne Murch and Senior Vice President of Production & Development, Lauren P. Gellert.
Learn more on wetv.com
Want to win a trip to Hawaii for you and your crew?! Enter the Love Ya Like a Sister Sweepstakes by uploading a picture of you and your friends in our LYLAS photo app on Facebook and share it out for your chance to win. Get all the details on wetv.com, plus sneak peeks, deleted scenes, confession videos from the cast, personal photos, bios and more. Also, hear from the sisters firsthand in their personal blogs and get their fashion secrets on how to dress like an A-list superstar on wetv.com. Like The LYLAS page on Facebook for the inside scoop on the show and the sisters.
OK, so this episode definitely should've been on another show: BRIDEZILLAS starring Alana Atkins!  Baby, that Alana was something special on her rehearsal and wedding day!  But, hey, we all go through it; you just want the day you've dreamed about.  Daddy, really? No tux? And then brother Justin strikes again — crashing cars! Can things be any more chaotic?!  But, hey, at the end of the day Alana was beautiful and Desmond was ecstatic!
 
Man, what day that was – but perfectly Atkins! All that could go wrong did, but in the midst of it all we do what we always do as a family — come together and make things happen for whoever needs us.  Alana was a beautiful bride and the wedding was her through and through – especially with Scooby (her dog) as the ring bearer. Anything less wouldn't have been us.  It was amazing to see Alana so happy. My favorite moment was seeing this calm and peace that came over Alana at the height of the craziness. All that mattered to her was marrying Desmond and wanting him to be happy.