My mother always told me to leave the house looking presentable (hair brushed & makeup on) because you never know who you'll be running into – especially on the streets of Hollywood! For some celebs it's "no makeup, no problem." But for others…WE wish they would have applied a little bit of concealer before leaving the house (for their sake)!
It's not always glitz and glam for these celebs – check out the good, the bad and the flawless!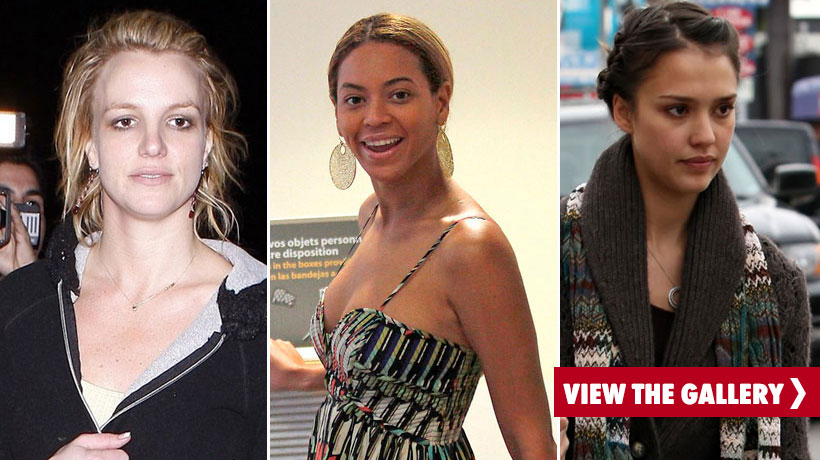 There's a BUMP in the road… a baby bump that is!
It's been a busy year for some of Hollywood's most popular celebs. Whether it was the love bug, spring fever, or just good ol' summer loving, some of our faves are expecting their first child in 2014 and early 2015!
WE put together a list of some celebs that are expecting a bundle(s) of joy within the next few months!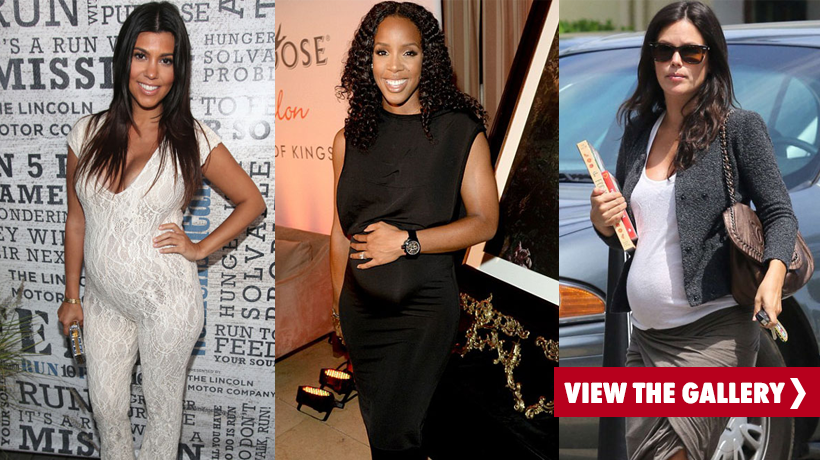 New York Fashion Week – where celebrities scope out the hottest trends and show off their own fashion and shoe game. Here's some of the looks these fashion forward (and some backward) stars were serving as they paused and posed for the camera.
WE tv's Mary Mary stars Erica Campbell and Goo Goo Atkins hit up Rev Run's daughter Angela Simmons' Back To The Basics fashion show. Looking fabulous as always, ladies!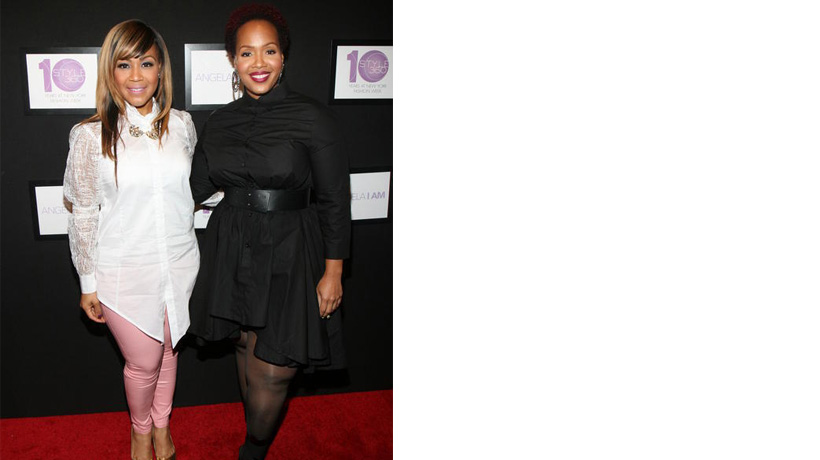 Anaconda singer Nicki Minaj has been spotted..not showing off buns, hun. The rapper looked amazing in three different outfits.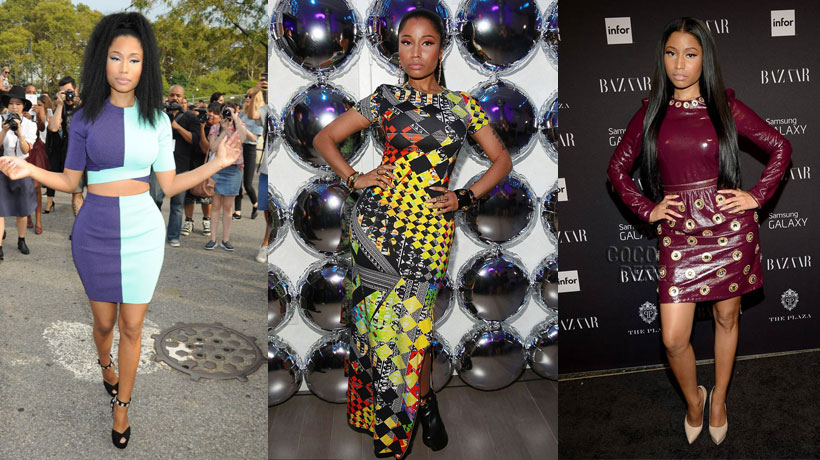 Fashionista-singer Rihanna was back on the style scene at several runway shows, sporting six different outfits. Rih Rih even wore one outfit that makes you fashionable in the rain… even without your 'umbrella-ella-ella!'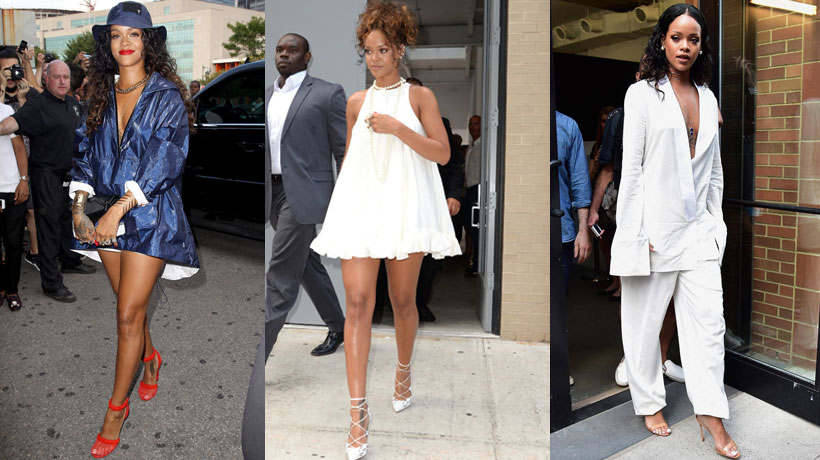 Actress and talk show host Keke Palmer was showing off her short do' at InStyle's 20th Anniversary event.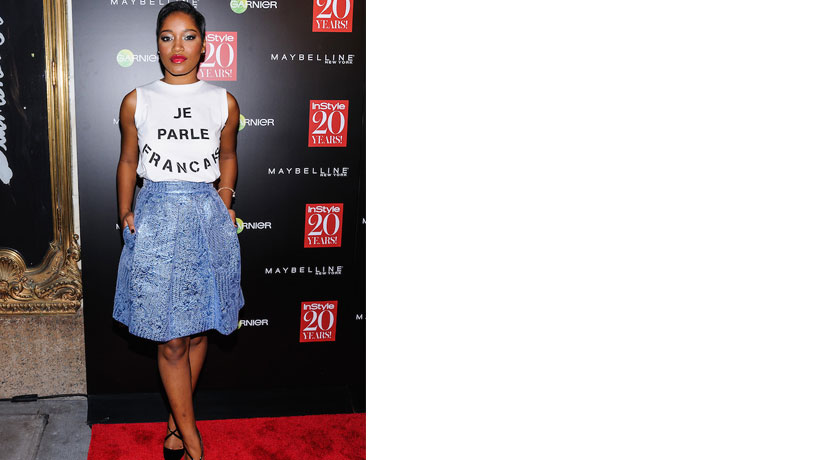 Justin Bieber walked the Fashion Rocks stage to a resounding chorus of boos so of course the best way to respond is to strip down to your underwear.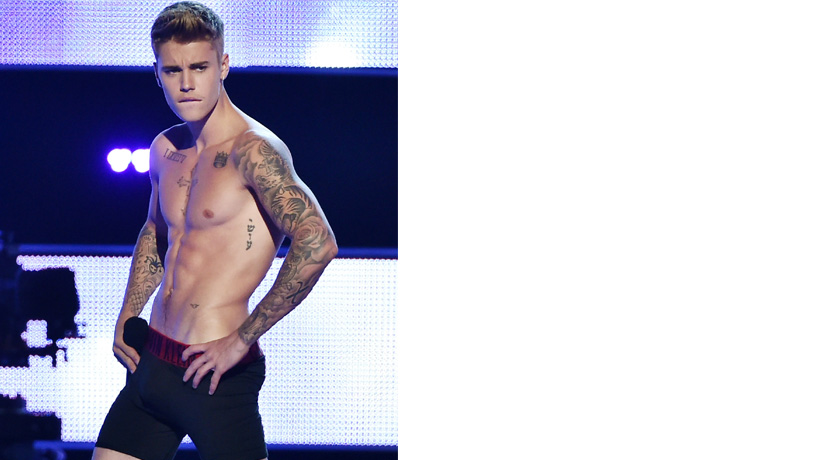 Lena Dunham and her eccentric fashion sense made an appearance that WE don't quite get.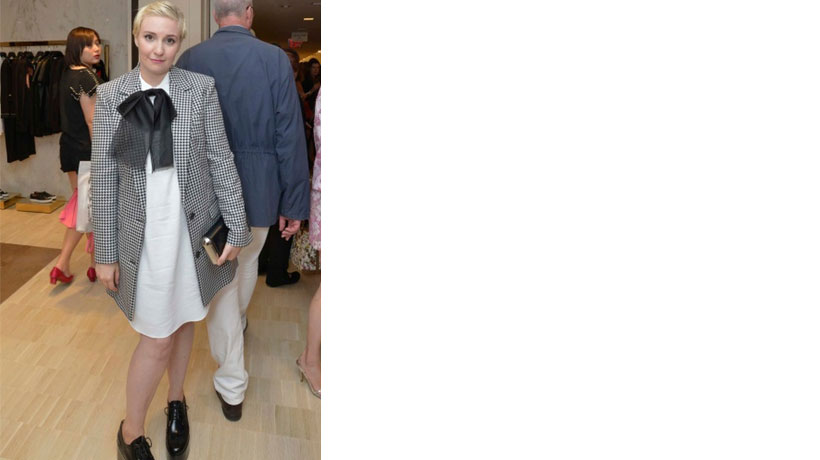 Tyson Beckford is the epitome of a top model and WE think he's hot, even when he's bringing an understated heat to this white shirt and camo pants ensemble.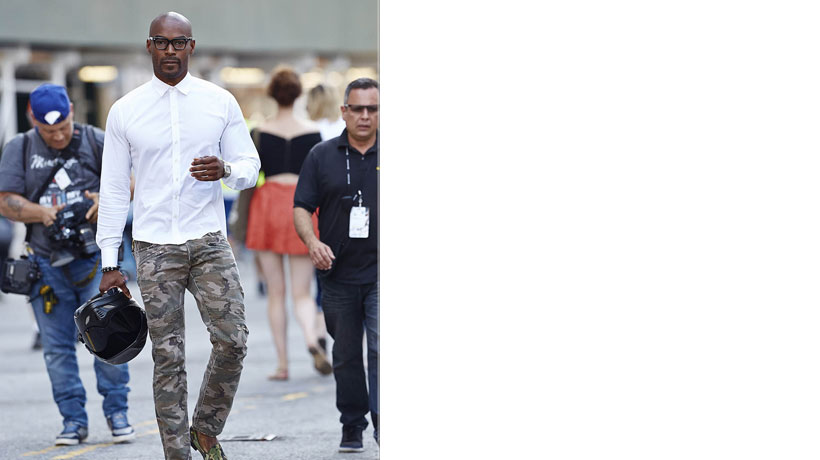 It just wouldn't be a fashion spectacle without Miley Cyrus. The singer decided to pay homage to Queen B Lil Kim and rock ice cream cone pasties. WE have no comment.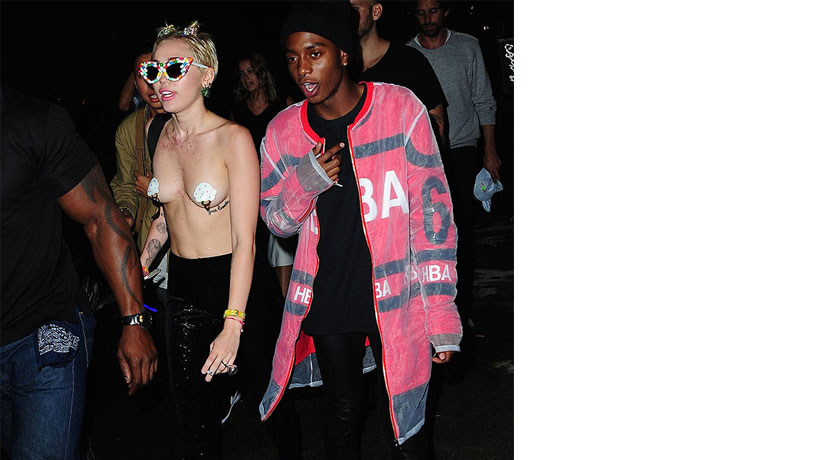 Talk about a 'Wrecking Ball' – Miley Cyrus' MTV Video Music Awards date is a wanted man.
Apparently, 22-year old Jesse Helt has a warrant out for his arrest in Oregon. According to the associated press, Helt was arrested on charges of criminal mischief, criminal trespass, and burglary in 2010. Reports say Helt broke into a man's apartment he believed had been selling bad marijuana. At the time, Helt pleaded guilty and was sentenced to 30 days in jail and probation. The warrant was issued in 2011, when he violated probation.
Instead of facing the music, Helt moved to Los Angeles trying to find work as a model. He met Miley Cyrus through the Hollywood homeless shelter, My Friend's Place. WE wonder if his modeling dreams may soon come true since Miley used him as a pawn in her publicity game when he accepted her award for "Video of the Year."
"I am accepting this award on behalf of the 1.6 million runaways and homeless youth in the United States who are starving, lost, and scared for their lives right now," Helt said. "I know this because I am one of these people."
A good cause overshadowed by a dark past – Don't worry Miley hasn't taken off during Helt's time of need, she took to Twitter to say, "People who are homeless have lived very hard lives. Jesse included."
Social media has caught on to the contouring trend, and isn't taking it too lightly, or darkly depending on the situation. Twitter and Instagram users are flooding their feeds with transformation pics showing themselves using the magical powers of makeup to powder and brush themselves from the ordinary Joe to celebs.
It started out as a the guys transforming into celebrities, but the ladies have also joined in on the fun. Check out some of the transformations below.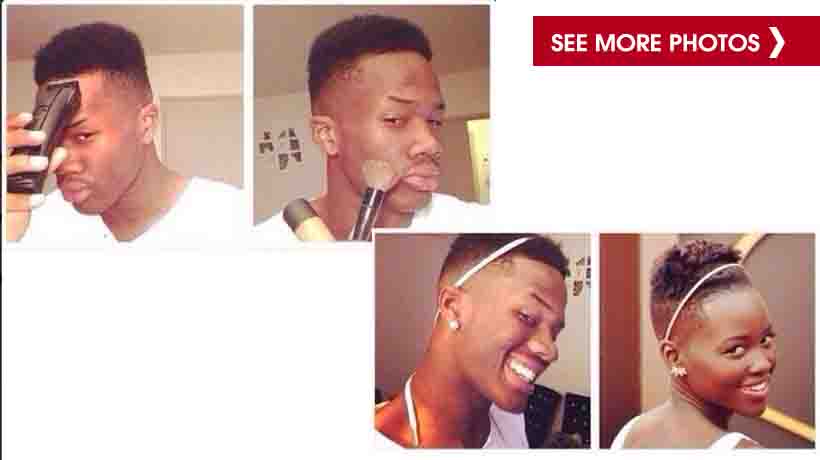 There's more of these on social media, just check out the #makeuptransformations hash tag on Instagram and Twitter.
After a Danity Kane reunion that feels shorter than Kim K's marriage, Diddy's former girl group is officially no more…again.
Fans knew the end was coming as soon as the quintet announced their reconciliation because the five-girl group was missing one member—D. Woods. Focused on her solo career, she didn't seem to mind her girls moving on without her, but it wasn't long before Andrea Fimbres chucked the deuces to her claim to fame to get married. And all fans could say was "And then there were three."
Now, after DK's remaining three members have gone on to rock the stage, it seems the trio has called it quits because of a good ol' fashion cat fight in the studio last Monday (Aug. 4) night. Aubrey O'Day and Shannon Bex released an open letter stating why the group can't go on, but Dawn Richards seems to have a different story. And this weekend, she finally broke her silence via Facebook.
Dear Danity Kane fans,
I am sorry to everyone that this news has to come out. You're worth more. Certain choices were made that I am not proud of. However, I will not be disrespected. Once again, I am sorry to the fans as this should have been handled privately not publicly. I continued to work with both parties to try to release the album even when the original story was leaked without anyone being consulted. I have been unable to release my statement via Danity Kane social media because my access to all Danity Kane social media pages has been blocked by DK members. This forces me to make my statement on my personal page. This could have all been handled privately; however, certain parties chose to make this public before it could be rectified. I am not justifying my actions. I am saying this was all done before any changes or conversations could even be had.
But WE just have to know, do fans even care?
Wendy Williams has made plenty of enemies over the course of her career, attacking everyone from icons like Whitney Houston to reality TV stars like Nene Leakes. But the latest buzz about the legendary talk show host, who recently interviewed the Braxton sisters ahead of Braxton Family Values Season 4, may win your sympathy. She revealed to People Magazine that body issues have plagued her since she was a young child and she never fit in at school: "My life before 21 sucked. My first diet was in the first grade! Tuna fish and mustard with yogurt on the side. Weight was a big thing for me to overcome. […] In high school I was just the girl standing on the side, looking at everybody having fun and saying, 'I can't wait to get out of here and set the world on fire."
Wendy's 20s and 30s were even more tumultuous as she struggled with drug addiction and fertility issues: "Drugs were a demon I had to overcome. [And] there was a hiccup with a couple of miscarriages. Life is hard on us women."
Now that she's in her 50s, her days are brighter than ever: her confidence is soaring, she's the host of a successful TV show and has a loving family (with a husband and son, both named Kevin). But she still can't seem to escape negativity, thanks to her weekly column in Life & Style. Recently, she attacked Heidi Klum's parenting skills, criticizing her for letting her daughter wear heels, and made fun of Rob Kardashian, who is publicly struggling with depression and weight gain. On her talk show, Wendy dug her claws into Nene Leakes, spreading rumors about the reality star's alleged criminal past:
Nene responded: "Wendy, I am sure people think that I've done something to you, maybe we had a beef or I slept with your man but none of that is true! I've actually only been nice to you! When it comes to gossip you are the lowest of the low! What you need to do is stop spewing hate!"
Do you agree with Nene? Is Wendy the lowest of the low when it comes to gossip? And does that cloud her success story with major shade? Tell us your thoughts!
It was love at first flight for Jamie Kelly when he was recently seated next to a Canadian woman named Katie Moreau on a flight from Barcelona to Dublin.
After hitting it off, Jamie was interested. Sadly, the two were separated post-flight without exchanging information…so Jamie took to social media to track her down.
Using the hashtags #loveatfirstflight and #findKatie on Twitter, Jamie and his friends set off to find her.
After quickly gaining popularity, Jamie and Katie were able to reconnect and reunite. See the adorable picture here.
Maybe it was the cramped space and lack of privacy that may have just created everlasting love for these two? Looks like their love story just took off!
Could airline travel be the new Tinder?! This may be the cutest love story… or the creepiest attempt to use social media this year.
Dwyane Wade and Gabrielle Union win the award for the best and cutest Save the Date announcement!
Wade popped the question to his actress boo with the help of his sons and nephew. Thanks to TMZ, WE get an inside look at some of the proposal footage. 
The details of the wedding haven't been revealed but in an interview with US Weekly in June, Union described the planning process, "We're pretty deep, and by we, I mean he and the wedding planner… He really Kanye'd himself and really doubled down, and it's his princess day and I'm just along for the ride."
WE can't help but to think of the magic that celebrity wedding planner David Tutera could have brought to their magical day. WE think Tutera would have turned the celebrity couple's wedding into a classy but royal affair taking it up a notch from their all white themed engagement party. After all, Tutera did a fabulous job with the reception for New Orleans Hornet Chris Paul and his bride Jada Crawley in 2011.
This is the second marriage for both Wade and Union. The couple is set to tie the knot in a social media-free wedding in Miami on August 30th.
Cars, diamonds, cell phones: there are certain items you'd expect a thief to go after. But given the high demand for all things glamorous, criminals are turning beauty theft into a quick payday. Early June, a mother tried to skip out on paying her daughter's stylist, prompting the hair guru to snatch her child's wig, literally. She cut out the little girl's braids and posted her picture on Instagram for the world to see. But salon services are only the beginning of the beauty crimes being committed.
Last week, about 8 people robbed a Houston beauty supply store, making off with thousands of dollars worth of expensive Yaky and Remy. Houston police are currently searching for the thieves, who only lifted premium hair and left cheap extensions behind. How savvy.
WE don't advocate theft of any kind but if we had the opportunity to grab our best girlfriends, channel Set It Off, and walk away with our choice of beauty booty, here are the 5 products we'd steal.
1. Makeup
And WE aren't just talking about any makeup: Tom Ford makeup. Or NARS. Actually, all the makeup in all the NARS headquarters the world over.
2. Hair Extensions
WE would pilfer at least 30 bundles of the same "Malaysian" hair extensions Beyonce raps about in the "***Flawless" Remix. And because a Beyonce weave is worth nothing unless it's flowing in the breeze, WE would throw in her wind fan for good measure.
3. Wigs
Speaking of hair, does anyone know where we can find the sensational afro wig from Oprah's O Magazine cover? The one that LA Hair's Kim Kimble created? WE'd try to steal that but we're pretty sure it's locked in a room with a laser beam security system, sitting inside a glass case which can only be opened by Kim's fingerprint. #Fail.
4. Fur Lashes
WE would definitely pull up to the Velour Lashes shipping department with a pickup truck and haul away boxes of their premium $500 mink fur lashes — you know the kind that Jennifer Lopez, Beyonce and Kim Kardashian wear. WE'd grab enough that we never have to wear our real lashes again — for the rest of our lives.
5. Minx Nails
Do you remember when Katy Perry got Barack Obama's face printed on her nails? She was wearing Minx, the stickers that adhere to your nail bed without chemicals or glue, and last a month long. WE would absolutely steal those! But then, we'd also have to kidnap a nail technician to apply them. Clearly, we haven't thought this through.
OK, your turn! Are there any beauty products that would turn you into a theoretical thief?