To say that social media was abuzz around Ms. Towanda Braxton's big 40th birthday bash is an understatement. Everyone was talking about it; Between Bobby Burwell, Towanda's manager, Instagramming up a storm and Tamar sharing out Towanda's entrance to the big party, there was plenty for our #BFV fans to chat about. Here is a little taste of what was going down last Friday night. WE will be sharing some more photos from inside the party later this week, so make sure you check back later!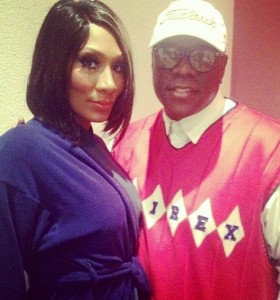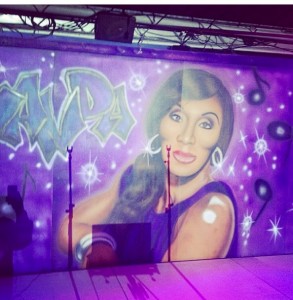 Today is Towanda Braxton's 40th birthday, so WE (along with the help of manager, Bobby Burwell) asked for the Braxton brood to send us their birthday wishes so WE could share them with you! Enjoy a few videos below and don't forget to share you birthday wishes to Towanda on Instagram and Twitter with the hashtag, #TowandasFab40. WE will be highlighting our fan favorites all day
It's no secret WE were super excited when Toni announced tour dates throughout August stopping at some major cities (a few being in close proximity to our offices in NYC). That excitement has definitely not died down, especially with the recent tweets and pics we have seen shared on social. But if you have been out of the country or living under a rock (just kidding!), below are a few posts that have definitely capitalized on the pandemonium that is "Toni Fever."
Let's face it… it's been a while since Toni has been on tour like this, and with her commitment to the music industry being in question throughout last season of Braxton Family Values WE were wondering if WE would ever hear Toni sing our favorites live again.
One of the perks of working at WE tv is that we get to see "it" or know about "it" before anyone even knows it happened. However, what kind of #WEtvInsider would WE be if WE didn't share it with you? So because WE LOVE our fans so much, here is video that you will only see if you attend one of Toni's shows.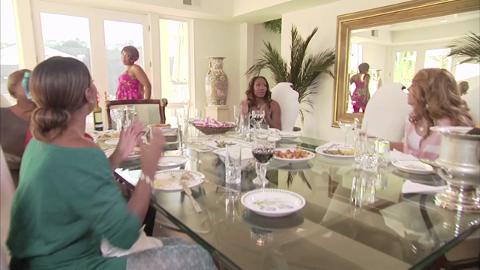 She may only have a few stops left, but see if Toni is touring in a city near you.
Secrets. Everyone has their fair share of them. While filming "Pregnant & Dating" the realization that I was walking around with the biggest, most amazing secret growing inside of me was too much to handle at times.
Why did I keep my pregnancy a secret? Depends on who I was keeping the secret from:
The Baby Daddy: Once I knew I was pregnant, I immediately saw him in a different light. What was OK when we were just "friends with benefits" was no longer alright with me. The pregnant Kiesha looked at him and was slightly disgusted. I knew he wasn't a guy I would settle down or make a family with. I felt like I got caught slipping. Oops…that is until I saw my son's face: A baby this beautiful could never be a mistake. I'm certain of that.
My family and friends: I think what kept me from spreading the news to my loved ones until late in the pregnancy was the situation that occurred the last time I was pregnant. Losing my son was devastating, and because everyone knew about the pregnancy, I relived the trauma every time I had to tell the story to those who wanted to know why I was no longer still pregnant. Refusing to go through that again, I decided to wait until I was in a safe zone.
Well, everybody knows now. I can't stop talking about how much I love my son. I find myself showing his pictures to strangers. He's my little miracle, and although after delivering him I screamed I would never do this again, I'm beginning to have second thoughts…hopefully next time I'll be pregnant and married. 🙂
Thanks & God Bless,
Kiesha
I planned for the birth of my baby to be at the birthing center by my midwife.  I planned ONLY for a natural, med free birth but we all know what happens to well placed plans sometimes! After my water broke, I only had two days to deliver naturally!  I did not arrive to the birth center until I was 10cm dilated. This stage is the pushing stage so that's what I did…for 12 hours.  I had until 7 a.m. and when I was still pushing at 7, I had to be transferred to a nearby hospital where I labored for another 12 hours.  Rocco was not coming out naturally. The decision was made that my natural birth wasn't going to happen! I had a good cry then I sucked it up and my little man was delivered by c-section.  It took a whopping 15 mins from the moment they wheeled me into the O.R. before I was holding Rocco.  I was awake and didn't miss anything! My sons father was there for the surgery and we were able to welcome him into the world together! At that moment it didn't matter how he got there but that he was with us and healthy! We are so in love with our beautiful little boy.
On the season finale of Pregnant & Dating, Kiesha launches her new act with Ryan and Nate by her side, while Shana has her co-ed babyshower. Melissa gets a surprise gift from Eric, and Megan and Jarrod plan for their future. Beautiful babies arrive.
Check out our "Speed Dating" recap below to see what you missed!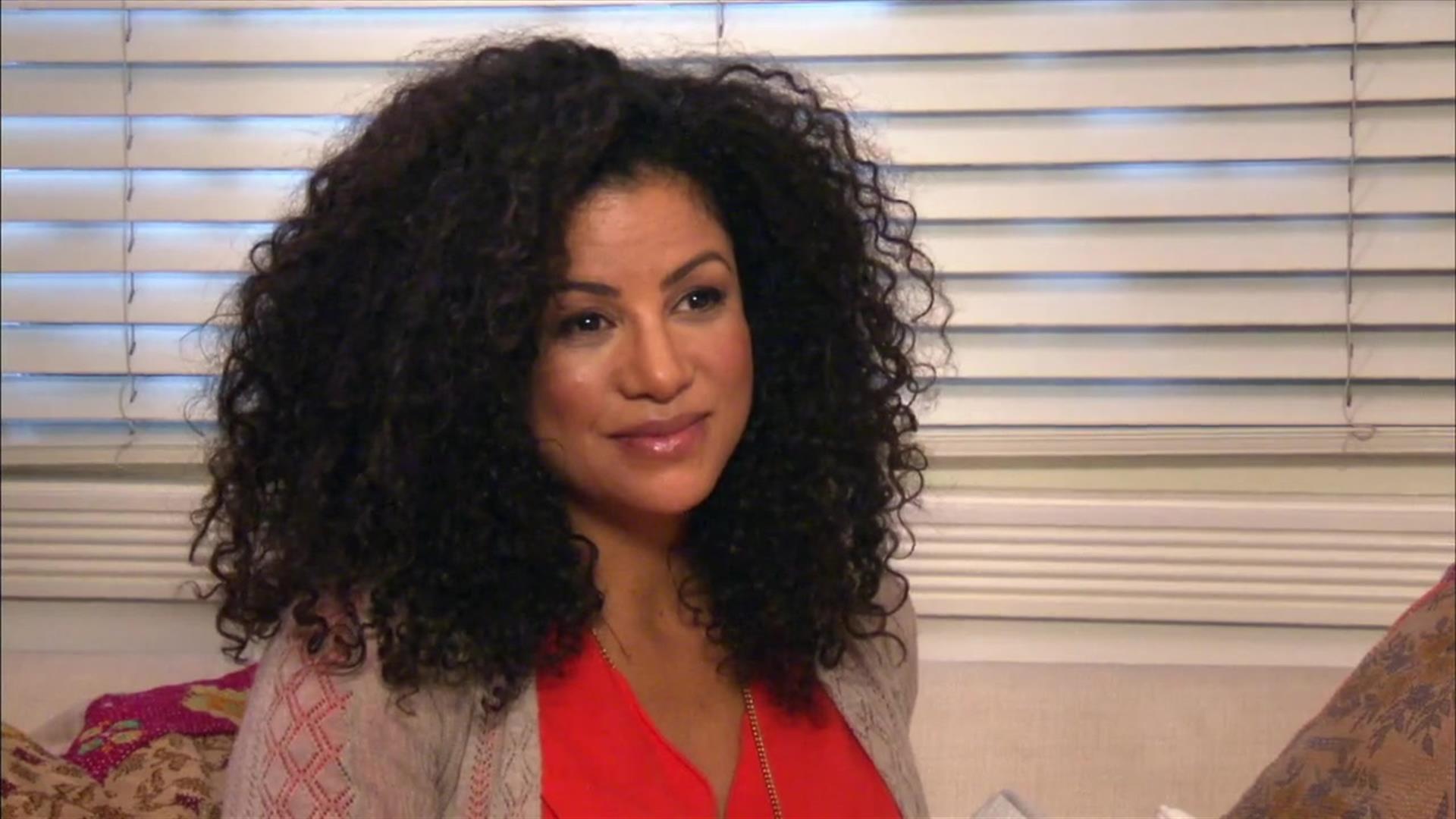 I want to praise all of the pregnant single mom's to be and single mom's in this world.  You are #superwomen. To take on the responsibility to love and care for a child on your own is a courageous thing.
As much as I love Arrow –  more than anything in the world – it is not always an easy role as it is 24/7.  When you are tired and want to sleep 5 more minutes – you can't.  When you want to eat your dinner, but your baby just woke up, you leave your dinner to get cold. When your catching up with a friend and your baby cries, you have to end your phone call.  This may not seem like much to the people who don't understand what I am talking about – and trust me, all the single mom's will continue to sacrifice these things as it is a small trade off for the smiles you receive from you kids, but it is these everyday simple moments that would just be that much easier if there were two.  For whatever reason you find yourself doing motherhood on your own, just know that you are an example of commitment and beauty. I now want society to join me in this thought and celebrate YOU!
Megan's dad is furious that she's dating men his age (yeah, WE see what he means), while Kiesha and Nate turn up the romance. But is he ready for that "baby daddy" status?  Shana and Jake get busy after a great pottery painting date, and Melissa sees Eric again.
Check out our "Speed Dating" recap below to see what you missed!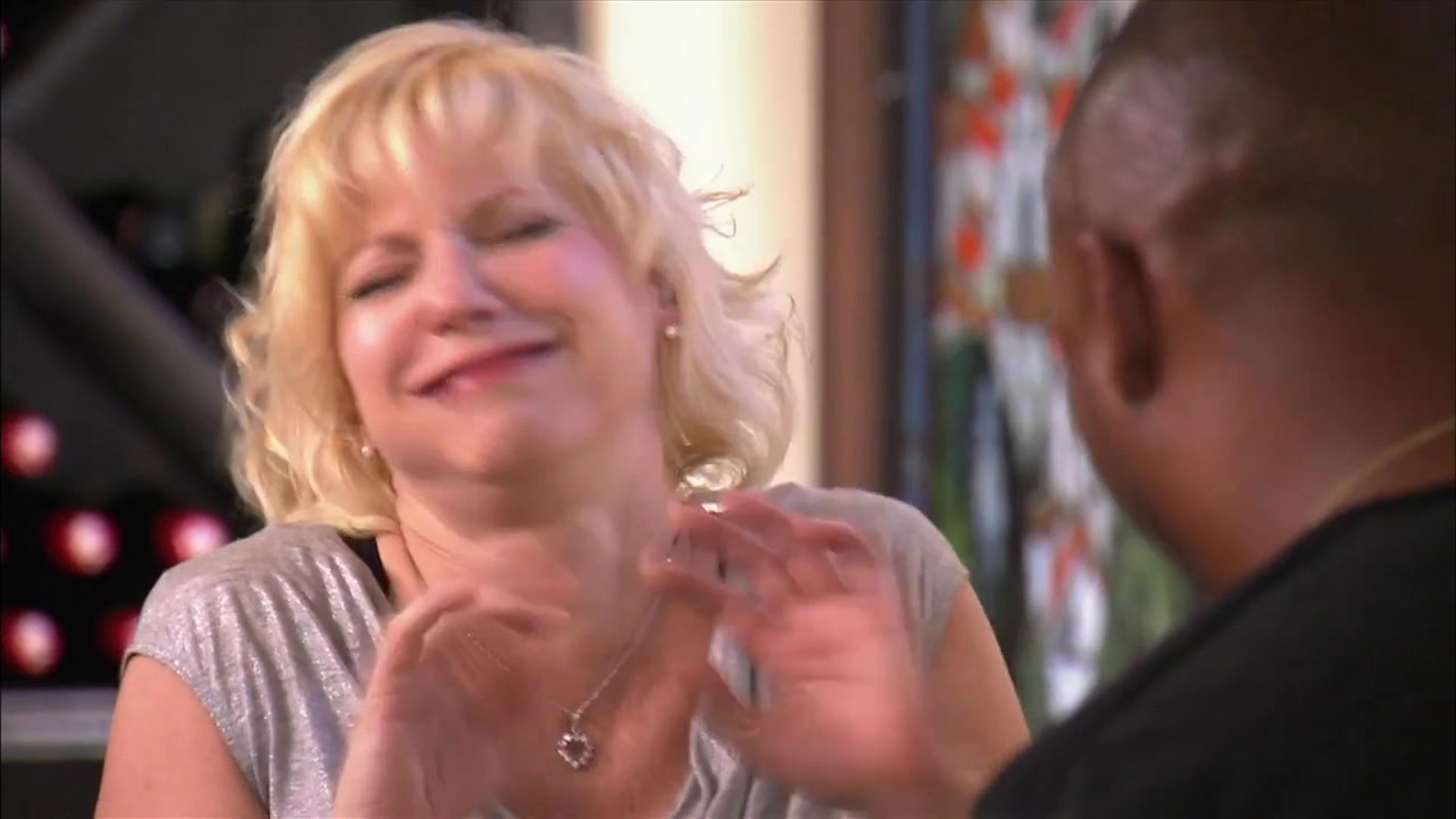 Being a single mom is the most rewarding and difficult job I have ever experienced. Years ago, it was something that was frowned upon, however in today's society I think it is something to be respected and to be valued. It's not the easiest road to choose, and it takes a lot of integrity to be able to stand up and do the right thing even when it's the hardest choice. For me having my daughter is the best thing that could have ever happened to me. It changed my life for the better and I wouldn't have it any other way! Now, I feel like I really have everything. My career, my family, my friends, and my daughter. The only piece missing in my puzzle is my Prince Charming and I have I doubt in my mind that I will find him when the time is right. For now, my focus is going to be my baby girl, staying healthy, staying active, staying sexy, and making money! 🙂