WE would think that the buzz in social around the second season of Marriage Boot Camp would be all about the anticipation. However, it seems like the main focus of all the tweets revolve around the Twitter scuffle between the queens of Season 1 and the newbies from Season 2. Remy took to Twitter to stake her claim over the Marriage Boot Camp empire, but was quickly thrown into a back and forth tweet war with Gloria and Sofia from the new season. Even though she was (obvi!) able to hold her own, Porsha, Rob, and fans quickly came to her defense and made it a point of putting the new #BootCamp ladies in their place (or attempting to anyway). Below are just a few of our favorite gems from this all-out feud, but WE would recommend following along on Twitter so you don't miss a beat.
U gotta luv the copy cats. Watch&learn little girls of #Bzbootcamp2. U can't beat the master at her own game but u sure can try. #takenotes

— Remy Maaddi (@DivaZillaRemy) November 12, 2013
@DivaZillaRemy .? O ok we'll I wish you all the luck, you can't be referring to me seeing as I have never seen your episode.

— naturallyme (@actnaturall) November 12, 2013
@DivaZillaRemy You know you're going to watch! But I have no idea what game you're talking about…

— Sofia Sulligan (@bridezillasofia) November 12, 2013
Wow delusional #Bridezillas starving for attention. Folo my lead girls & maybe u'll be half as popular but now when u bark, no one listens.

— Remy Maaddi (@DivaZillaRemy) November 13, 2013
My girl @DivaZillaRemy never bothers anybody so don't mess with her!#mybff

— Bridezilla Porsha (@PorshaHolt) November 13, 2013
Interesting how a nobody tries to become a somebody by attacking @DivaZillaRemy. Clueless ppl out there. We set the standard. Folo along.

— Rob Maaddi (@RobMaaddi) November 13, 2013
@DivaZillaRemy I have NO idea who these girls are tweeting you like they are above you. Umm…think again, girls. You got nothing on Remy!

— Sarah (@SarahhRUSH) November 12, 2013
I wonder what makes @RobMaaddi think he and @DivaZillaRemy is any more relevent than Anyone one else in this world pic.twitter.com/DMsSmnMhoC

— naturallyme (@actnaturall) November 15, 2013
Bridezillas has been part of our lives for TEN years, so it was hard to wrap our heads around a Bridezillas-free world. How were we going to stay in the loop on all the cake smashing, veil ripping, screaming, yelling, fighting, cussing, etc? Will these brides just go off into the sunset never to be seen again? WE doubt it…
But, the fact is that Bridezillas has come to an end. So, WE gave it the sendoff WE thought it deserved. One last hurrah so to speak. WE through a bachelorette bash worthy of Bridezillas with glowing bling rings, tiaras, mustache glasses, boas, sashes, and A LOT of beads. Since WE have shared ten years of Bridezillas with you, WE thought WE shouldn't stop now. Check out some of the photos from our Bridezillas Bachelorette Bash
The last time you saw Remy and Rob Maaddi, they were preparing for the arrival of their twins. Now, the proud parents have announced that the babies are here!
Identical twin girls named Alexia Bella and Melina Livia, the babies were born via C-section. Alexia weighed in at 4 pounds, 14 ounces, while Melina was born at 4 pounds, 9 ounces.



Still can't get enough Remy & Rob? Click here for photo galleries, throwback Remy & Rob videos and more!
"MARRIAGE BOOT CAMP: BRIDEZILLAS" RENEWED FOR A SECOND SEASON AFTER HELPING TO MAKE WE tv THE #1 WOMEN'S NETWORK FOR YOUNG WOMEN ON FRIDAY NIGHTS THIS SUMMER
NEW YORK, NY – August 1, 2013 – Just days after the completion of a successful first season, WE tv has given a second season greenlight to its hit summer series Marriage Boot Camp: Bridezillas. Produced by Thinkfactory Media, in cooperation with September Films, Marriage Boot Camp: Bridezillas pairs five previous Bridezillas and their husbands together in a single house to undergo intense couples counseling to try to save their marriages. WE tv has ordered 10 episodes to premiere in early 2014. Production begins in the fall.
"This has been a strong summer for WE tv, with solid ratings growth largely driven by Marriage Boot Camp: Bridezillas, which has really resonated with viewers," said Kim Martin, president and general manager of WE tv. "We are excited to build on this momentum with an order for a second season of this popular show, which helped make WE tv the number one women's network for young women on Friday nights this summer."
The Marriage Boot Camp: Bridezillas season one finale last Friday night delivered 837,000 total viewers, 395,000 women 18-49 and 340,000 women 25-54. The show demonstrated steady growth across its first season, with finale ratings up an impressive +46% from the 572,000 total viewers of the premiere. The full season reached nearly 6.4 million total viewers.
The success of the new series helped make WE tv the #1 women's network on Friday nights among W18-49 and W18-34, and helped lead the network to deliver its best-ever second quarter in primetime, growing +28% among W25-54 and +27% among W18-49 over second quarter 2012. The show also generated strong social media activity throughout the season, ranking #1 on Bluefin for new episodes in primetime reality cable on Friday nights. On average the show ranked #5 on Trendrr throughout the entire season.
Throughout Marriage Boot Camp: Bridezillas, couples whose marriages are on a path to destruction undergo a two-week boot camp run by husband and wife counseling team, Jim and Elizabeth Carroll. During this intensive program, the counselors go head to head with the bridezillas and their mates, putting them through a progressive series of strategic exercises and drills designed to get at the root of what's destroying their marriages and whether they can find peace and happiness together.
The executive producers for Thinkfactory Media are Adam Freeman, Adam Reed, Moriah Muse and Leslie Greif. Suzanne Murch is the executive producer for WE tv. Senior Vice President of Original Production and Development, Lauren Gellert, is the executive in charge of production for WE tv.
With the finale of Marriage Boot Camp: Bridezillas just days away, WE wanted to provide you with our top 5 most DRAMATIC moments of the season.  WE're sure there will be plenty more to add to this list after the finale and the reunion immediately following at 10|9c, but this will do for now!
1.  Death is No Joke: Melissa cringes at the thought of having to play dead for an exercise.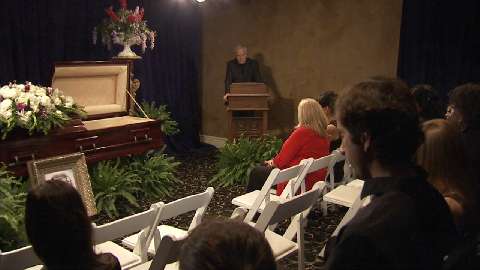 2.  50 Shades of Danni: Things get intense when Danni sees Marlon with Melissa.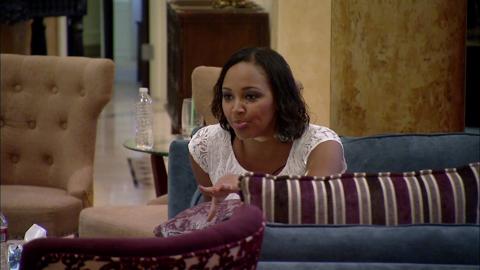 3.  Porsha's Got Gas: When Porsha's stomach rumbles, the Boot Campers run for cover.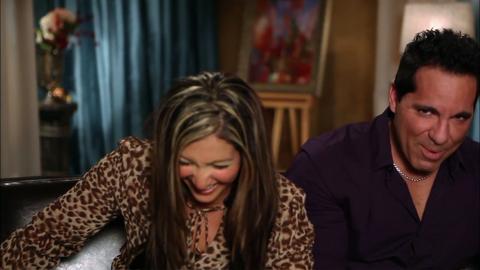 4.  Rob's Tantrum: While hanging out in the kitchen, Rob accuses his housemates of having inflated egos. Forgot about his own!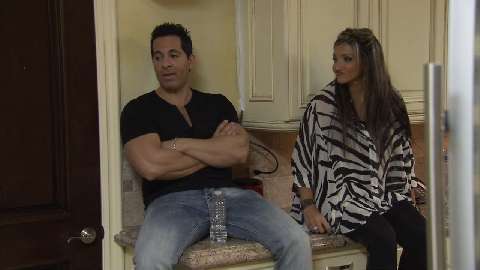 5. Kirsten Gets Shot: In one of the more violent exercises, Kirsten gets painted by her housemates.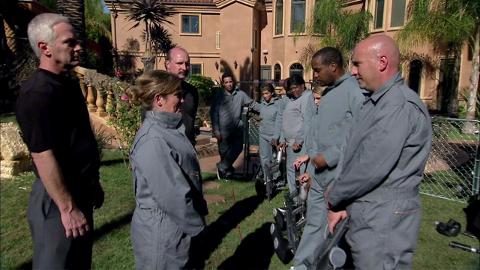 As Remy Maaddi walks into the make-up room at the Marriage Boot Camp: Bridezillas Reunion taping, she is rubbing her belly. Wearing a trendy pink lace dress, she sits down in the seat. "I like bold makeup. I want it to be like, 'Bam.'," she tells the artist. "I'm Egyptian." Someone comes in and asks if she wants some breakfast now or if she wants to wait until lunch. "I'll have some French toast, as long as it's, like, really fresh." After hearing that it's not, she opts for a snack instead. "I'm hungry now," she says, "I'm pregnant with twins – I'm always starving."
After noshing on a granola bar, Remy settles in for some mommy talk. She says that so far her pregnancy has been smooth, except for a bout with a stomach virus. "I feel run down all day long, but for the most part, I feel good," she says. "I'm happy, I'm eating well, but I always feel like alien took over my body!" She points out that her nose got bigger, her feet grew and that she has a small breakout on her face – things she is seriously considering when the thought of having more children crosses her mind. "Being pregnant is hard. This is my first pregnancy and I don't know what a single pregnancy feels like, but being pregnant with twins is hard," Remy says.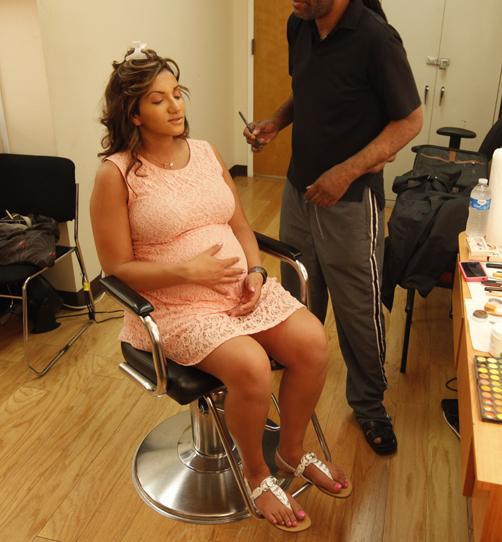 She says that she was "shocked" when she found out that she was having twins, but fraternal twins run in Rob's side of the family. "He is responsible for this," Remy says, jokingly. When asked what she's having, Remy says she isn't too sure and there is even some question as to whether the twins are identical or fraternal. "Up until a few days ago, they were identical," she says, "but then we went to the doctor and she told us that they might be fraternal."
With the twins on the way, she acknowledges that she is in for hard work when it comes down to taking care of two infants. "I hear horror stories all the time. They're going to kill me," she says. But for the most part, she's excited to bring two little shopping buddies into the world. "I am really the most excited to take them shopping," she exclaims. "My kids aren't going to say 'Mommy' and 'Daddy' they are going to say 'Gucci!' They are going to be like 'Let's go shopping!' These kids are going to love me. They are going to be so spoiled," she says in typical Remy fashion.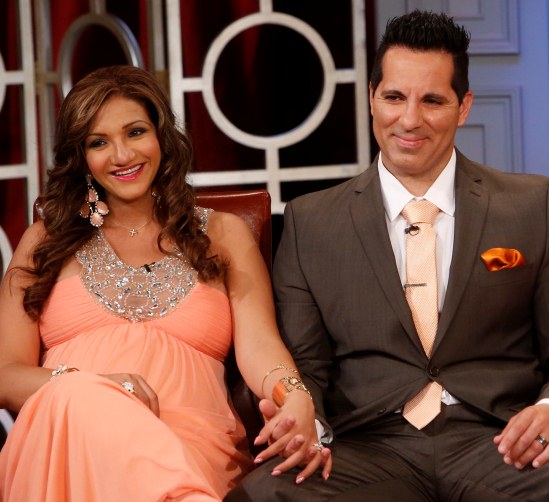 And, she says, it's not just her who is going to spoil her two little bundles of joy. "They are going to be spoiled because Rob loves shopping as much as I do. They are going to have him wrapped around their fingers."
Her attention turns to Rob and she blurts out, "He is really going to be a great dad. I say it every day." She explains in detail how her rubs her belly and talks to the twins on an almost daily basis. "He is going to be so cute. He's awesome. He's very loving, very genuine. He loves kids. Every day he talks to the babies like, 'Oh, hi babies! I'm going to be the best dad ever!' He is just going to be awesome."
While she and Rob wait to settle in to their new life with their twins, for now, she says, "I can't wait to get my body back and I can't wait to get back in my heels!"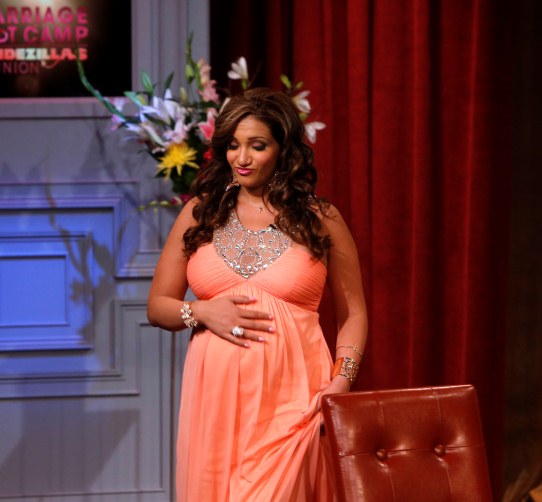 WE saw the drama unfold on-screen during the first season of Marriage Boot Camp: Bridezillas, but what was really going on in the Boot Camp Mansion? Our WE tv Insider spoke to the cast to find out all the dish. Here are some of the things that we learned while behind-the-scenes at the Marriage Boot Camp: Reunion:
During taping, Melissa and Chris and Danni and Marlon got so close they now call each other "salt and pepper."
Chris' favorite memory from the show was watching Melissa's reaction to him jumping off the boat in the sinking ship drill.
Byron said that Rob was his best friend in the house. "Rob was pretty cool. He had my back through a lot of things."
Danni still has no idea why the other Boot Campers didn't shoot her in the paintball drill, but she feels like "it set me up for failure. It was more pressure."
Remy started off disliking Kirsten the most but said after the paintball drill, the couples became really close. "She comes off weird at first, but she made a 180 degree [turn] after the whole comment. She's an awesome person. I talk to her all the time."
Jim Carroll and David Bishop would eat fast food at every meal while taping Boot Camp.
Melissa said that she uses her costumes for Halloween too – not just for pleasure.
Elizabeth and Jim Carroll called this "the time of our lives."
Byron said that before he went down during the tango scene, he was "achy for two days. I was hot, flustered and felt weak. I was scared," he explained.
Porsha said that she bonded the most with Remy. "She was just real. She wasn't trying to hide herself and who she was."
After hours, Melissa and Chris and Danni and Marlon would sneak into each other's rooms and hang out. "We played Monopoly one night," said Melissa.  "Our friendship actually made everyone mad in the house."
Jim Carroll said his favorite moment was when Rob ran into the house after the sinking ship drill and started throwing all the furniture around. "I got the biggest kick watching him throw furniture all over the place, running around in his little tighty-whities."
Byron was shocked when he learned about what the rest of the couples thought of him. "I thought I got along with everyone. I didn't know how they felt about me until recently."
Lisa Hamman said Kirsten running out of the room crying never got old to her. "It was almost like 'wait for it… wait for it… and there she goes.'"
Kirsten said that during the shopping episode, she saw another side to Rob. "I got a chance to call my daughter and was singing to her and I saw his face change," she said. "It was pretty neat watching him melt."
Porsha brought multiple copies of her divorce papers – just in case.
Want to know why no one else had nicknames but Remy and Rob? Jim Carroll explained that they didn't have enough one on one time to make up names for the rest of the couples.
David Bishop said that Rob going out to the bar and giving the lap dance was a "bone-head move."
WE tv HOSTS A "MARRIAGE BOOT CAMP: BRIDEZILLAS" BONUS NIGHT, WITH THE SEASON FINALE, A TELL-ALL REUNION SHOW AND IN-DEPTH SPECIAL FOCUSED ON THE SHOW'S MOST POPULAR AND EXPLOSIVE COUPLE – "REMY & ROB"
NEW YORK, NY, July 22, 2013 – To cap a drama and action-packed first season of Marriage Boot Camp: Bridezillas, WE tv's latest hit series, the network is hosting a special bonus night of triple premieres on Friday, July 26.  The night kicks off at 9 pm ET/PT with the season finale followed by a one-hour tell-all reunion show, Marriage Boot Camp: Bridezillas Reunion, at 10 pm and, at 11 pm, a 30-minute special, Remy & Rob, offering a closer look at the season's most popular and explosive couple, Remy and Rob Maaddi, also known to viewers as Spoiled Brat and Meat Head.
"Marriage Boot Camp: Bridezillas has been a hit with WE tv viewers this summer, so it's only fitting that we are capping the season finale with a candid reunion of this unforgettable cast and a spotlight on the show's breakout couple – Remy and Rob," said Lauren Gellert, WE tv's senior vice president of original production and development.  "We know viewers will appreciate the chance to hear about what went on when the cameras were off and to spend more time with this dynamically dysfunctional duo."
Throughout the Reunion special, the five couples face off against their Boot Camp counselors, Jim and Elizabeth Carroll, and each other.  Viewers will get an update on which couples are dedicated to living happily ever after and which couples are calling it quits; confrontations between bickering Bridezillas will finally come to a head, and house secrets will be revealed.  The biggest surprise for Chris and Melissa, Porsha and Byron, Kirsten and Seth and Dani and Marlon is learning that Remy and Rob were chosen for a TV special of their very own!
Remy & Rob will take a closer look at a couple dedicated to keeping their marriage together and currently expecting their first children – twins!  The sex of the babies will be revealed for the first time and only heightens the drama that already exists between this strong-willed couple.  They interview nannies – Rob wants to hire the most attractive one – explore intimacy during pregnancy and confront a variety of other issues in their own unique and entertaining way.
Marriage Boot Camp: Bridezillas is currently averaging 650,000 total viewers.  The show has consistently ranked #1 on Bluefin for new episodes in primetime reality cable on Friday nights and ranked in the top 10 on Trendrr throughout the season to date.
Marriage Boot Camp: Bridezillas Reunion and Remy & Rob are produced for WE tv by Thinkfactory Media with executive producers Adam Freeman, Adam Reed and Leslie Grief. The executive producer for WE tv is Suzanne Murch.
On wetv.com, the Bridezillas of Marriage Boot Camp – Melissa, Porsha, Kirsten, Dani and Remy – will live chat with fans beginning at 8:30 pm, prior to the show's finale. They will talk about their time in the Boot Camp house and answer questions in real time. Then, during the season finale and Reunion special (9-11 pm), the Boot Camp couples will tweet live. Viewers can view the conversation by searching #BZBootCamp and join in by adding it to their own tweets. Select comments will be posted on air during the episodes. Remy and Rob will continue to live tweet during their special from 11-11:30 pm.
Source: WE tv analysis of Nielsen data, Live+SD. Marriage Boot Camp: Bridezillas (5/31/13-7/12/13, Fri 9p-10p). P2+ 000s. Subject to qualifications by request.
About WE tv
WE tv (www.wetv.com) is the women's network that showcases and celebrates modern women who are bold, independent and taking control of their lives.  Whether they are celebrities like Joan Rivers or Toni Braxton, or everyday women, their stories are as relatable as they are entertaining.  WE tv's popular slate of fresh and modern unscripted original series includes the hit shows Braxton Family Values, Joan & Melissa: Joan Knows Best? and Mary Mary, among others.  Audiences connect to WE tv online, on demand and via social media.  WE tv is owned and operated by AMC Networks Inc. and is available in over 83 million homes on every major cable, satellite and telco provider.
Irrational Bridezilla Dezjuan becomes irate when her bridal party struggles to meet her demands. Bratty Bridezilla Ariel proves grace and poise have no place in her world as she faces wedding adversity.
Here's our favorite top Freakout Moment of tonight's episode of Bridezillas: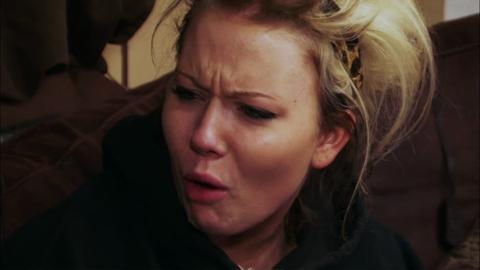 Tonight on Marriage Boot Camp: Bridezillas, the couples are yanked from their beds for early morning meetings with high powered divorce attorneys.  Two by two, the couples are put through the ringer as the lawyers expose the dirt on each spouse.  Infidelity, abuse, drinking, child custody, spousal support – nothing is off limits and the results are explosive. The Boot Camp Directors explain that while "divorce" is an easy word to throw around, the pain and suffering that happens is yet another reason to give everything they have to this program.  And if divorce wasn't enough, how about burying your husband or wife?  For the second exercise, each person is forced to attend a life-like funeral of their spouse and give their eulogy. This emotionally gripping exercise pushes one couple to their limits.
Here are our Top 5 Moments from tonight's episode:
Divorce Court: you really think you can air your husband's dirty laundry without yours coming out of the hamper as well?
The usage of "Brat" and "Meat Head":  How long are these nicknames going to continue?  WE want some variety!
Rob's eulogy:  The first thing Remy could think of that she "loved" about her husband was his body?  Maybe they will work on "Characteristics that Matter" in their next boot camp session
Melissa refuses to get in the coffin and despite the support from the other couples, the Directors are less convinced by Melissa and Chris' apologies
Kirsten cries… again!
On Pregnant & Dating,  Shana's best male friend sets her up on a blind date, while Melissa meets a match from her new on-line dating profile. Kiesha brings her mom and sister in from Atlanta to reveal her truth, and Megan meets a hot surfer at happy hour.
Get a crash course in tonight's episode by watching below: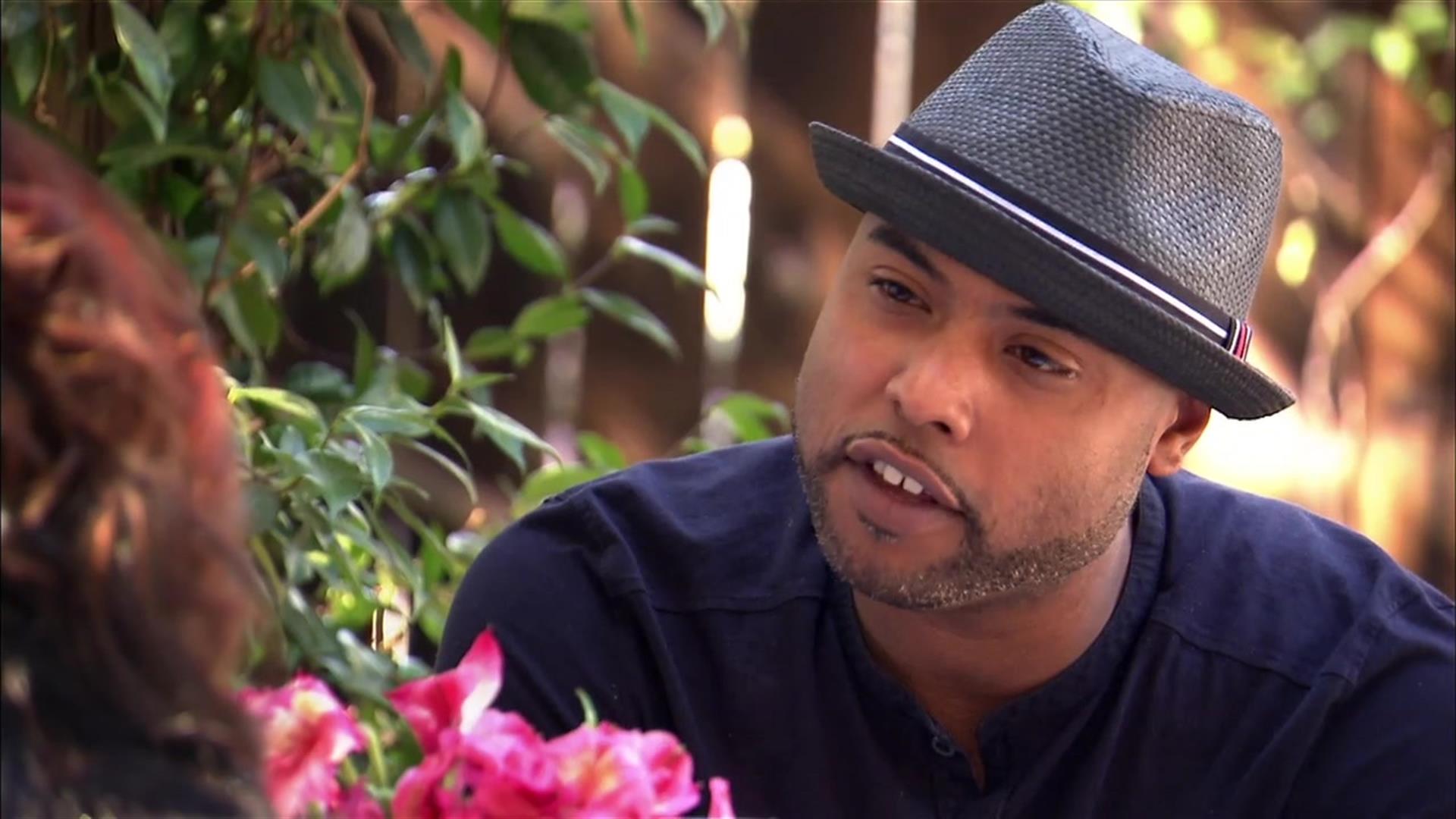 My letter I wrote to Byron was straight from my heart and I meant everything I wrote.
I love Byron's eyes, his smile, his swag, and the way he looks at me. I wrote that I hate how Byron is not a communicator, he doesn't appreciate me and how I want him to start showing more how he loves me. The things I want to change about Byron is that I want him to pray with me and I want him to start appreciating me more.
There are a ton of things that I can change about Byron, but I don't want to take away from the reason why I fell in love with him. Marriage is not easy but we are trying.