To say that social media was abuzz around Ms. Towanda Braxton's big 40th birthday bash is an understatement. Everyone was talking about it; Between Bobby Burwell, Towanda's manager, Instagramming up a storm and Tamar sharing out Towanda's entrance to the big party, there was plenty for our #BFV fans to chat about. Here is a little taste of what was going down last Friday night. WE will be sharing some more photos from inside the party later this week, so make sure you check back later!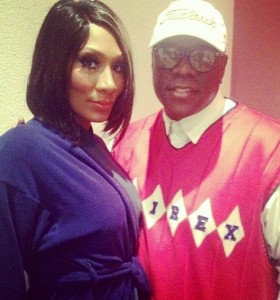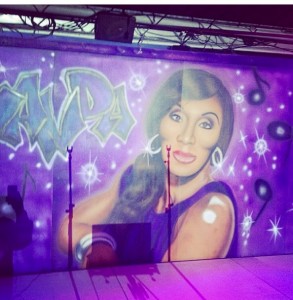 Today is Towanda Braxton's 40th birthday, so WE (along with the help of manager, Bobby Burwell) asked for the Braxton brood to send us their birthday wishes so WE could share them with you! Enjoy a few videos below and don't forget to share you birthday wishes to Towanda on Instagram and Twitter with the hashtag, #TowandasFab40. WE will be highlighting our fan favorites all day
It's no secret WE were super excited when Toni announced tour dates throughout August stopping at some major cities (a few being in close proximity to our offices in NYC). That excitement has definitely not died down, especially with the recent tweets and pics we have seen shared on social. But if you have been out of the country or living under a rock (just kidding!), below are a few posts that have definitely capitalized on the pandemonium that is "Toni Fever."
Let's face it… it's been a while since Toni has been on tour like this, and with her commitment to the music industry being in question throughout last season of Braxton Family Values WE were wondering if WE would ever hear Toni sing our favorites live again.
One of the perks of working at WE tv is that we get to see "it" or know about "it" before anyone even knows it happened. However, what kind of #WEtvInsider would WE be if WE didn't share it with you? So because WE LOVE our fans so much, here is video that you will only see if you attend one of Toni's shows.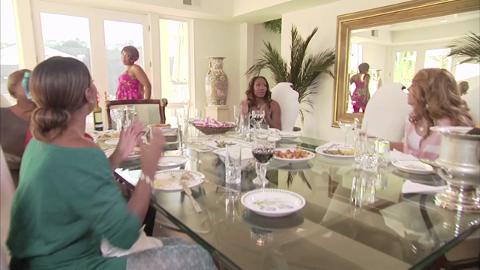 She may only have a few stops left, but see if Toni is touring in a city near you.
WE knew Toni could never retire from the music industry.  What a bunch of bull-you-know-what!
For all our Toni fanatics out there, check out the tour dates below and see when Toni is coming to a city near you.
Friday, August 9, 2013 at 8:00 PM
Pearl Concert Theater At Palms Casino Resort
Las Vegas, Nevada
Saturday, August 10, 2013 at 8:00 PM
Red Robinson Show Theatre
Coquitlam, British Columbia
Wednesday, August 14, 2013 at 8:00 PM
State Theatre – NJ
New Brunswick, New Jersey
Friday, August 16, 2013 at 9:00 PM
Casino Rama Entertainment Center
Orillia, Ontario
Saturday, August 17, 2013 at 8:00 PM
Chene Park Amphitheater
Detroit, Michigan
Sunday, August 18, 2013 at 7:00 PM
Durham Performing Arts Center
Durham, North Carolina
Wednesday, August 21, 2013 at 8:00 PM
Pier Six Concert Pavilion
Baltimore, Maryland
Friday, August 23, 2013 at 8:00 PM
Twin River Events Center
Lincoln, Rhode Island
Saturday, August 24, 2013 at 8:00 PM
Trump Taj Mahal – Mark G. Etess Arena
Atlantic City, New Jersey
Sunday, August 25, 2013 at 8:00 PM
NYCB Theatre at Westbury
Westbury, New York
Lucky for us, Toni is coming to the New York AND New Jersey so WE can technically see her multiple times!  WE wonder if Trina and Towanda will be singing backup
My name is LaWanda. I'm 74 years old and have been retired for 12 years. I saw an advertisement in a magazine about Sun City Grand, in Surprise AZ. The name "Surprise" fascinated me and the area looked so beautiful and inviting we had to come see for ourselves.
After our first visit (we visited 3 different times as we couldn't get enough) we were so taken by the beauty of the amenities, the pleasantness of 4 golf courses, 5 beautiful swimming pools and 90 activities to choose from. There was something for everyone and it was beyond anything I ever imagined. After our visit here, we went across the United States and looked at other retirement communities, and NOTHING even came close to Sun City Grand in Surprise.
My husband of almost 39 years and I live here together and have for almost 7 years. Living here has given us a whole new chapter in our lives. I dance with a performing troupe called, "The Grandettes" and have been doing that since I first saw the annual Variety Show our community puts on every year. When I saw how talented and beautiful the ladies looked on stage (remember that all are over 55 years and older) I immediately joined the troupe.
I'm Eileen. I'm 64 years young, retired and a budding entrepreneur. We were looking for a home and community we could retire in. Part of our criteria was a community with a social life, golf available and access to a gym and other activities. After looking at several developments we decided this was the place. We made the decision to purchase this house in a short period of time… It was a wonderful choice – to live in Surprise, AZ.
I don't think about demarcations in life such as age. I am a believer in "seize the day" I think living has taught me how precious time with loved ones and friends is and how important learning, laughing and doing are. I am married to the love of my life, Gary.
My perception of the aging process has changed because everyone you meet is so full of energy and so active. Everyone is busy walking, dancing, golfing and just having fun….age isn't an issue. I am single but in a wonderful relationship so I'm not interested in dating anyone else.
Living in Surprise, AZ comes with so many perks in the community, fitness clubs, pools, educational, cultural and recreational activities, golf courses and SUNSHINE!! It is a city filled with energy, activity and new beginnings.
My name is Sandy, I'm 68 years old and retired. My husband and I visited his sister and brother-in-law in Arizona February of 2003 while on vacation from Portland, OR. We absolutely fell in love with the Sun City Grand Retirement community. Since I knew I was going to retire in December of that year, we decided to buy a home. My husband was 8 years younger and still working, so he presented a proposal to his company that allowed him to telecommute when we moved. It was approved and the rest was history. Moving to AZ was the best thing we did. We both loved the sunny days which allowed us to play golf with "NO RAIN GEAR." I think the sun has such great affect on one's life in a positive way. I was able to walk in shorts and play golf in shorts, what's not to like about that, especially in the winter and spring time months of the year. The move gave me another perspective on life. I have never regretted the move.
My life has changed a lot since I moved to Surprise, AZ. Two months after I moved into my new home, my husband was diagnosed with a malignant brain tumor. After 18 months, he lost his battle to this disease. To say I was devastated is an understatement.
My name is Gail. I'm 70+ and my job is to act, sing and direct plays. I decided to live in Arizona because my son moved here years ago. He said, "Mom, how long do you want to work full time?" He kept sending me brochures about this community and I did want to be closer to him, so I came.
I knew as I got older I still wanted to do what made me happy, which is acting, singing and directing plays. I am not the kind of person to sit around talking about doctors appointments. I am single, not dating. I am too busy doing what I do and not answering to anybody.
I love being in Arizona because the weather is always warm and I am near my son but Surprise needs to grow up and become a culturally diverse city with a transportation system.
I did work full time so that has changed. I was always involved in theater so it hasn't really changed that much. The only thing that has changed is being involved in Sunset Daze and I am very thrilled to be doing it.
I attended college in New York City. A few years ago I tried taking Spanish lessons but gave it up. When I got to Surprise I joined the singles clubs but found it to be too "cliquey." I joined Hadassah and sang the Hatikvah at their monthly meetings. I am not really a joiner. I joined the Drama Club and that is plenty.
My son is my only family. He is also my hairdresser. I see him every week to get my hair done.
I would describe myself as outgoing, fun loving and very talented. Life is what you make it. If you want to sit around and do nothing, then you can do it anywhere. I chose not to do that, so whether I am a senior citizen or not, I like to keep busy doing what I love to do.
What do I miss about being young? Being young! What's not to miss? l don't enjoy being older. It's something you have no control over. I hope I can go on the way I am going now – healthy and full of life.
Sunset Daze has been wonderful for me. It has given me an opportunity to show people how talented I am and what I can contribute to the theatrical community. I hope the series continues and I can realize my dream of being a star!