Sister Act 2 will be airing on WE tv tonight and guess who makes a guest appearance in the movie? Our very own Erica from Mary Mary.  WE asked Erica about her time while filming and she reminisced about arriving on set for the first time, meeting Whoopi Goldberg and talking to Lauryn Hill:
When Erica got the call about the movie she was so excited to get to show off her singing talent on the big screen.
"Sister Act 2 was my very first time being in a movie! A wonderful lady named Iris Graves-Howse somehow found me and asked if I would be a part of an extra choir they needed for the competition scene in the movie. Who would say no to that? Not me!  I had been singing in my church choir and my college choir and couldn't wait for a real chance to be on the big screen," Erica said.
Erica was so overwhelmed by the opportunity it brought tears to her eyes.
"I had a trailer with my name on it, and cried when I got in the dressing room, I was so happy and overwhelmed! Being able to watch Lauryn Hill and Whoopi Goldberg and all the amazing people in the film was so exciting for me," Erica explained.
The most memorable part of the experience for her was getting the chance to meet so many talented people.
"All the kids in the movie were so cool; I remember meeting Jennifer Love Hewitt and Kathy Najimy. I even got a chance to sit and talk to Lauryn Hill between takes while they changed camera angles. She told me about her new group and that their first CD was coming out and how excited she was," Erica laughed about this. " That group was the The Fugees."
Erica looked back on the experience fondly. She sang her heart out and owned her role.
"…Good Memories. You couldn't tell me nothing! I was big time," she said with a smile.
Make sure you catch Erica in Sister Act 2 tonight at 8/7c and again at 10:30/9:30c.
Mary Mary announces some tour dates for the rest of 2013!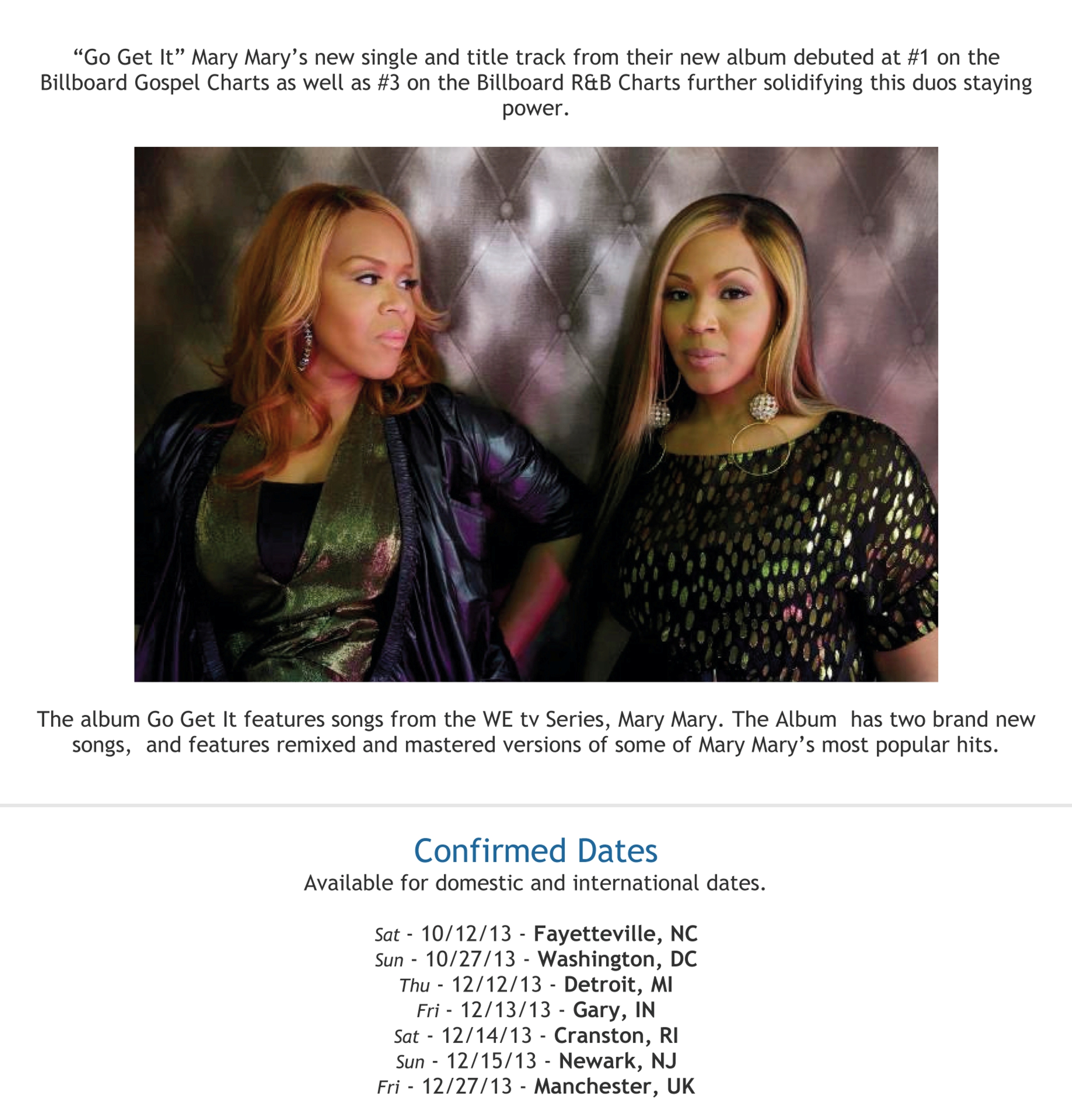 To say that social media was abuzz around Ms. Towanda Braxton's big 40th birthday bash is an understatement. Everyone was talking about it; Between Bobby Burwell, Towanda's manager, Instagramming up a storm and Tamar sharing out Towanda's entrance to the big party, there was plenty for our #BFV fans to chat about. Here is a little taste of what was going down last Friday night. WE will be sharing some more photos from inside the party later this week, so make sure you check back later!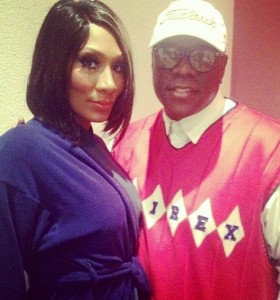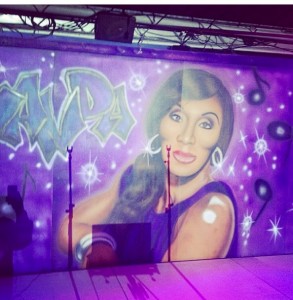 The winner of the Mary Mary Singing Spotlight contest, Vanessa Brantley, had her dreams come true during her prize trip to L.A.  She arrived at her hotel overlooking the famous "Hollywood" sign, was taken to a recording studio to record her own music and got to play her music for leading record producer Warryn Campbell and Mary Mary's very own manager. She even got to meet Tina and Erica! Sounds like an amazing experience and with a killer voice like hers, she deserved every minute of it.
See more photos from Vanessa's trip here.
Watch Vanessa's winning submission

Today is Towanda Braxton's 40th birthday, so WE (along with the help of manager, Bobby Burwell) asked for the Braxton brood to send us their birthday wishes so WE could share them with you! Enjoy a few videos below and don't forget to share you birthday wishes to Towanda on Instagram and Twitter with the hashtag, #TowandasFab40. WE will be highlighting our fan favorites all day
It's no secret WE were super excited when Toni announced tour dates throughout August stopping at some major cities (a few being in close proximity to our offices in NYC). That excitement has definitely not died down, especially with the recent tweets and pics we have seen shared on social. But if you have been out of the country or living under a rock (just kidding!), below are a few posts that have definitely capitalized on the pandemonium that is "Toni Fever."
Let's face it… it's been a while since Toni has been on tour like this, and with her commitment to the music industry being in question throughout last season of Braxton Family Values WE were wondering if WE would ever hear Toni sing our favorites live again.
One of the perks of working at WE tv is that we get to see "it" or know about "it" before anyone even knows it happened. However, what kind of #WEtvInsider would WE be if WE didn't share it with you? So because WE LOVE our fans so much, here is video that you will only see if you attend one of Toni's shows.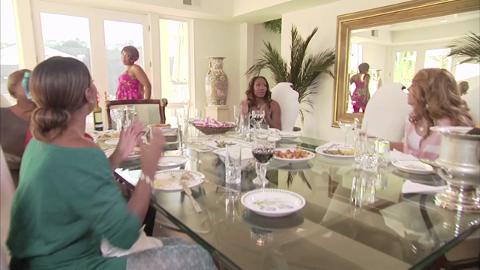 She may only have a few stops left, but see if Toni is touring in a city near you.
WE knew Toni could never retire from the music industry.  What a bunch of bull-you-know-what!
For all our Toni fanatics out there, check out the tour dates below and see when Toni is coming to a city near you.
Friday, August 9, 2013 at 8:00 PM
Pearl Concert Theater At Palms Casino Resort
Las Vegas, Nevada
Saturday, August 10, 2013 at 8:00 PM
Red Robinson Show Theatre
Coquitlam, British Columbia
Wednesday, August 14, 2013 at 8:00 PM
State Theatre – NJ
New Brunswick, New Jersey
Friday, August 16, 2013 at 9:00 PM
Casino Rama Entertainment Center
Orillia, Ontario
Saturday, August 17, 2013 at 8:00 PM
Chene Park Amphitheater
Detroit, Michigan
Sunday, August 18, 2013 at 7:00 PM
Durham Performing Arts Center
Durham, North Carolina
Wednesday, August 21, 2013 at 8:00 PM
Pier Six Concert Pavilion
Baltimore, Maryland
Friday, August 23, 2013 at 8:00 PM
Twin River Events Center
Lincoln, Rhode Island
Saturday, August 24, 2013 at 8:00 PM
Trump Taj Mahal – Mark G. Etess Arena
Atlantic City, New Jersey
Sunday, August 25, 2013 at 8:00 PM
NYCB Theatre at Westbury
Westbury, New York
Lucky for us, Toni is coming to the New York AND New Jersey so WE can technically see her multiple times!  WE wonder if Trina and Towanda will be singing backup
Mary Mary arrived to sound check to prepare for their tour.  MMQuote: "We're going on the line and fronting the money so that we can have everything the way we wanted."  And to no surprise, Tina has some issue with the way the set looks based on changes Mitchell has implemented.  MMQuote: "Do I work for you? Or do you work for me?"  With that, Tina storms off and leaves Erica to chase after her and try to settle the issues.  WE don't know what the set was supposed to look like according to Tina's vision, but we don't understand why Tina's going at a 10 right now.  Sorry Tina, but WE have to agree with Mitchell.  This is really not that big of a deal, and you fuming and causing a ruckus while you should be doing sound check is not helping matters.  Poor Mitchell just sounds beaten down at the end of this season, and WE truly feel bad for him.  MMQuote: "I walk into the building and I'm nervous because Tina annihilated me on the phone."  Luckily, these two settle things quickly with a hug and an apology before Tina and Erica are surprised with a personalized video from their husband and kids.
Back in L.A., Goo is packing up her entire life to move to Atlanta to be with Justin.  MMQuote: "I'm wondering if I'm moving too fast or if this is really what I want to do."  Goo seems really uncertainty about making this huge decision, so she calls Justin for advice.  Justin thinks that a new environment could be good for Goo, and could cause her to experience something new.  Even though she says she is moving, WE still have our doubts.
It is the first night of the tour in Jacksonville.  MMQuote: "It seems like I just had my baby last week and here it goes.  Mary Mary is in full swing again."  Tina is feeding off the energy, and it's a great feeling to be back performing for the fans.  However, this high couldn't last forever as the lighting crew puts the spotlight on the wrong Mary during Erica's solo portion of "Yesterday".  MMQuote: "We are having some serious technical difficulties on this stage."  However, it does not seem like the crowd minded at all, but Tina and Erica are perfectionists and will be making some serious changes to fix these issues.  MMQuote: "Not acceptable.  Mitch, get it right."  Mitchell will plan another walk through in Atlanta to make sure all these kinks are worked out before the Marys hit the stage tomorrow night.
Because of the lightening and technical issues, Tina and Erica need to pull another rehearsal to make sure Atlanta is perfect.  The crew needs to tear down the stage, the band needs to pack up, and everyone needs to break for lunch, but Micromanager Tina's list of fixes is taking up a lot of time.  MMQuote: "I think everybody deserves respect.  I don't care what their title is.  They don't feel like they're underlings."  With Tina running things and Erica getting annoyed at the constant demands, WE're not sure if this rehearsal is ever going to end.
To defuse some tension, Mitchell takes Tina and Erica to lunch.  MMQuote: "I can feel it coming.  I've seen it a million times.  We're gonna have a big argument.  We left the rehearsal and I'm still annoyed and so is she."  With Erica feeling disrespected, Tina is in no mood to talk about the past or anything but the issues with the tour.  MMQuote: "I'm never going to adjust my life and the way I roll to the way that makes sense for you."  It is clear that Tina and Erica have two different styles of communication, but each should be able to come to a common agreement.  And poor Mitchell is just stuck in the middle, switching his head from left to right like he's watching a match at the U.S. Open.  MMQuote: "Let's go our separate ways because this ain't workin'."  Mitchell tries to mediate the argument, but Tina is not listening to a word he says and leaves the restaurant.  MMQuote: "We're singing about God for Christ's sake.  Who in the world would argue that much to sing about God?"  While Mitchell is calming Erica down inside, Tina is outside with Treiva waiting for a cab.  WE give Mitchell the manager of the year award.  He is doing an awesome job making Erica realize that she needs to work at this relationship before officially calling it quits.  At the advice of Mitch, Erica calls Ms. Honey for some guidance.  MMQuote: "Work. It. Out."  When Mitch tries to talk the same sense into Tina, she says that 3 letter word and hangs up.
MMQuote: "Erica and Tina have been fighting like this since the beginning of time."  This feels like the end for Erica, and with Tina being a no show at the venue with only two and a half hours left til show time, this may really be the end of Mary Mary.  MMQuote: "I feel like I'm gonna throw up.  I can't do a show with one Mary!  Where is she?"  Tina is not picking up her phone either.  Luckily, Tina shows up 45 minutes before the show, and to capitalize on this happiness Goo let's Tina and Erica know she will not be moving to Atlanta.
As soon as the concert ends, Goo decides to break the news to Justin.  MMQuote: "I don't feel like now is the right time."  With Justin and Goo's relationship not being serious in terms of an actual engagement, she just can't bring herself to move away from her family.  MMQuote: "I'm gonna stay my behind right here."  Let's face it, Justin.  Without that ring, a girl can't haul her cookies cross country for just a promise.  MMQuote: "You won't know until you get on one knee and ask me to marry you."  Justin is not happy, but he needs to understand how Goo feels.  This is a big decision, but if he can't support her decision then Goo will say her "goodbye."
On the tour bus, the sisters talk out their issues.  The main issue is communication, and these two must compromise a little bit in order to work things out.  MMQuote: "I think we absolutely need to take a break from Mary Mary because I'm not cut out for it anymore, Erica."  The sisters agree to go their separate ways and assess what each of them wants.  As the sisters talk over their decision with Mitch, he knows this is the official break up of Mary Mary.  MMQuote: "We need a break and we need to get off the merry-go-round for a while."
Well, that's it for season 2… See you in season 3!
Santana is finally here!  Mommy and Daddy are definitely proud parents, but this looks like the end of Tina's employment at the baby making factory.  MMQuote: "We got three babies in car seats.  Who does that?"  The whole family is there to greet the new member of the family, but Tina is not safe from Honey's lecturing about doing too much too quick.
While Tina is resting up and taking some time off, Erica is taking some time off as well… to explore solo opportunities.  MMQuote: "Now it is time for me to do How Sweet the Sound by myself."  Not only will Erica be without Tina, but Warryn cannot accompany her on the tour either.  Warryn is a bit nervous about Erica's song choice, and how she will do singing without Tina.  It has been 12 years since Erica has performed solo.  MMQuote: "I'm nervous she might not connect the way her and Tina connect on stage."  Erica needs to do her homework to make sure she is going into this 100% ready.
As Erica arrives at Tina's house, she received a phonecall from Mitchell explaining that the December offer they had received has now grown significantly.  However, Tina is supposed to be in Hawaii with Teddy and the kids.  MMQuote: "I wish I could do it by myself, but that's not the scenario."  Mitchell wants Erica to convince Tina to do the gig since he is banned from talking "Mary Mary" during her maternity leave.  Although, if we were to start a conversation with Tina about doing something she wouldn't want to do, we probably would not have begun by mentioning we were taking her only babysitters on the road with us.  As expected, Tina is not budging even with a 6 figure offer AND a private jet.  MMQuote: "You're trying to say one more thing and give me 20 more minutes of Mary Mary.  I'm not doing it."  Teddy only has one week of vacation, so Tina intends on spending that week together as a family.  MMQuote: "The answer is going to be no when I'm finished thinking about it."
It is family night with the Atkins ladies, and we finally get to meet Tina and Erica's other sisters and their niece.  However, you know the Atkins ladies always get straight to the point, and this dinner is no different.  Looks like Eddie never showed up at the hospital to see his new grandson, and he went off and got married without telling his children on the same day Santana was born!  MMQuote: "Why would you tell me you're coming, and you're going to get married? And why don't I know you're getting married?"  To top it all off, his excuse for not telling anyone he was getting married was because it was just close friends and family.  Excuse me?  What are your daughters?  Between his lack of effort around Santana's birth and other circumstances that happened around Alana's wedding, the girls have reached their limit.  MMQuote: "Sometimes you need your sisters to kind of make peace with what your reality is."  It is hard for each of the Atkins women to wipe the slate clean when you have someone who is moving on without you.  One thing WE have to say about Honey is she is a loyal woman.  Regardless of what Eddie may do, he is still their father and he still loves them.
Erica is being shot by the legendary Derek Blanks for Uptown Magazine, and she is really feeling the solo gig.  She doesn't need to keep anyone on schedule but herself; she can just relax, get her hair and makeup done, and then do her thing.  Goo definitely accomplished making Erica look like the ultimate "solo act".  Way to go, Goo Goo!
Mitchell has joined Erica in Atlanta for How Sweet the Sound, and the two are meeting up for lunch to make sure everyone is settled and calm before the big performance.  MMQuote: "I'm excited and I'm glad, but I feel like Tina is quitting on me."  It is really difficult for Erica to be without Tina, but with Mary Mary being so close to achieving the career they always wanted it's hard for Erica to not feel like Tina is quitting.  MMQuote: "The only way I see Mary Mary continuing is if you have something you can go do when she wants to take time off."  Erica truly does want to achieve success as a solo artist, and she needed Mitch to tell her it's ok.
When Erica arrives at the venue, she seeks advice from another gospel singer, CeCe Winans, that knows a thing or two about splitting away from a sibling duo.  CeCe assures Erica she will be just fine, but it still does not calm her nerves.  To make matters worse, her nerves are now causing her to question the clothes Goo Goo picked out for the performance.  MMQuote: "This is real hatchy tatchy.  You know I still sing about Jesus."  Luckily, Warryn surprises Erica and instantly changes her mood before all hell breaks loose.  Big up to Warryn for being "Husband of the Year."  MMQuote: "I feel like the man.  There's nothing better than watching her face light up when I walk in the room.  It's worth the 3,000 mile trip."  Warryn is there to support his wife, but also support his artist so he gives Erica the tough love she needs for motivation.
With Erica, Goo and Honey on the road, Alana is helping Tina adjust to life with five children.  Tina does appreciate the help, even if Alana thinks she has an odd way of showing it.  While Santana naps, Tina and Alana revisit their previous conversation about the current relationship with Eddie.  Alana hasn't spoken to her father, and it seems like his lack of effort to talk in the past is a huge deterrent for her to reach out again.  MMQuote: "If you take that kind of attitude toward Daddy, I'm telling you that is going to affect how you love your husband."  Tina speaks from experience because it was her own issues with Eddie that affected the way she was able to love Teddy.
When Goo goes to retrieve her backstages passes, she is told that Justin is not permitted to be backstage per Mitchell's direction.  MMQuote: "Justin is my boyfriend and Justin is coming here.  If Mitch don't like it, he can find somewhere else to go."  Goo confronts Mitchell about this issue, but between Goo's feisty attitude and Mitch's insistent tone WE have a feeling we will not see any resolve.  MMQuote: "This is my job now. I'm working and I don't want him back here when I'm working."  With no regard for Mitchell's feelings regardless of whether they are 100% justified, Goo gives Justin someone else's backstage pass and sneaks him into the green room.  Even Erica doesn't want this dude around right now.  At least we have a voice of reason like Honey to talk Mitch into at least hearing Justin out (although WE get why Mitch would not want to give Justin a chance… "fool me once…").  MMQuote: "That's right! Get 'em, Mommy!"  WE have to hand it to Justin; he is really giving Mitchell an honest and sincere apology.  WE honestly didn't think he had it in him.  At last, the beef is squashed… for now!
MMQuote: "It's time to face the music, and it's time for me to sing by myself."  Erica takes the stage for her first solo performance in 12 years, and sadly for Erica the crowd is not connecting with her performance at all.  As Erica exits the stage, she knows she didn't have the best performance because of her song choice.  MMQuote: "I know what I got to do.  I got to sing a Mary Mary song."  Only problem is that Mitchell doesn't know if How Sweet the Sound will allow her to change her song.  MMQuote: "Tomorrow night, I need to sing 'Yesterday'."  Erica needs to kill it in New Jersey with the new song she picked, or else she will really have a problem.
Will Erica nail her second solo performance?  Will Tina be able to get back into the swing of Mary Mary or will her desires for perfection cause her to say "goodbye?"  WE want to hear from you!