With new seasons gearing up to hit the air on WE tv over the next few months, some of the stars got primped and pretty to pose in front of the cameras for promo photo shoots this week. WE have a behind-the-scenes look at the photo shoot in Los Angeles.
The stars of Mary Mary, Erica and Tina Campbell with their spouses Warryn and Teddy looking picture-perfect!
WE knew Goo Ru Style star, Goo Goo Atkins would be ready to slay with her style!
Meet Dr. Ish Major from the new dating show Ex Isle.
The host of Ex Isle Carmen Electra is WErking that dress!
WE see you Ray J!
WE can't wait to see the finished product but it's definitely going to be fierce!
Mary Mary stars Tina and Teddy Campbell hit up the newest daytime talk show The Boris and Nicole Show to chat about their journey from infidelity to forgiveness on Wednesday. Tina said when she decided to focus on connecting to her faith in all aspects of her life, she embarked on a 40 day fast and 3 days into it, she discovered Teddy had cheated. "Initially I lost my way, and I said forget this faith thing it doesn't work. I pursued vengeance and I was going to get him back and everybody back and make the world understand they should have never hurt me," revealed Tina. She went on to say pursuing that path only made her more miserable and didn't undo the hurt. Teddy said he never realized just how strong Tina was until she got angry and took it out on his car with a hammer and scissors.
Teddy also revealed his lowest point during their rocky times, "My wife's words, it just cut me and I was already condemned about what I did, and I felt horrible because I had never seen her that weak. She was always the strongest person." He went on to explain how her strength played on his insecurities and how he was afraid of Tina's intellect, words, and power because it made him feel less than a man. He said he made the decision to not run and hide, but to rise and be the man she needs. Tina said she stayed because of her love for Teddy and ultimately forgiveness was the right thing to do after praying, fasting, and studying the Bible.
As for trusting each other? Tina explained, "It's a choice that you have to make." Teddy said Tina gave him a list of things to do to gain her trust back.
The couple also talked about their collaboration on Tina's new album "It's Personal." The thing that helped them on the road to working together personally and professionally? Teddy said the answer was clear… "We weren't friends before, so we became friends." WE are glad they found their way back to the basics of friendship and love!
See the full episode here.
From big events to album launches, this weekend was all about the Campbells!
Erica organized and hosted an event which she called "More Than Pretty" at the Faithful Center Bible Church in Inglewood, CA. The event, which Erica designed to "educate beyond the pulpit", was open to men and women 18 and older. Attendees got to participate in an intimate, honest and candid discussion as well as a Q&A session with Erica and others about varying life experiences and topics including Christianity, sexuality, relationships and friendships.
Leading up to "More Than Pretty", Erica looked fabulous wearing long blonde curls and a floral-printed silver top. She could not hide her excitement about the event happening in just a few hours!
Erica kicked off the event with some musical ministry.
At the end of her song, Erica gave a shout out to her sister, Tina Campbell, who attended the event with her husband Teddy.
While it was a big week for Erica, it was also an important one for Tina, who finally released her first solo album "It's Personal". "It's Personal" is currently one of the top 3 gospel albums on iTunes and WE couldn't be more excited for her. Here's a look at Tina performing her first single, "Destiny", live at the Mary Mary viewing party.
You can download your copy of "It's Personal" here.
WE can't wait to see what Tina and Erica have in store for us in the future!
Tonight is the season finale of Mary Mary and it has been a wild ride! Tension has been running high and emotions have been all over the map. WE have compiled some of our favorite moments from this season. Check out our countdown!
5. When Erica played matchmaker and set Goo Goo up with a man she met who seemed to fit all of her criteria!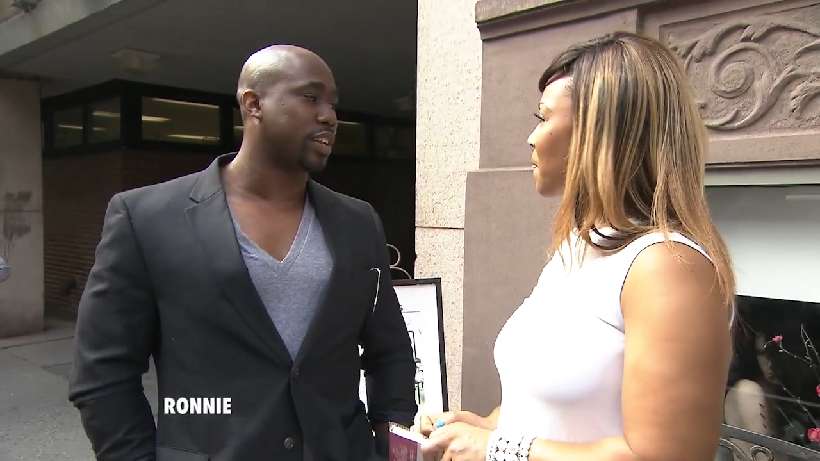 4. When Tina learned exactly what it means to plan a solo show.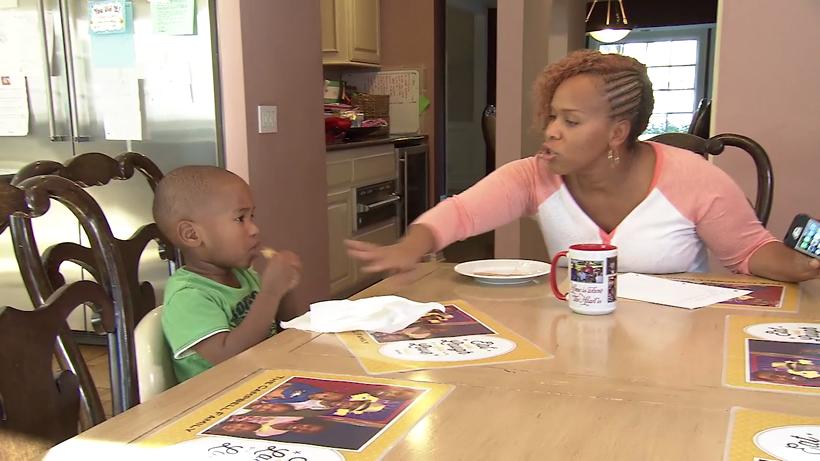 3. When Goo let Tina know about all of the shade being thrown about her wedding. WE couldn't help but admire Tina's attitude.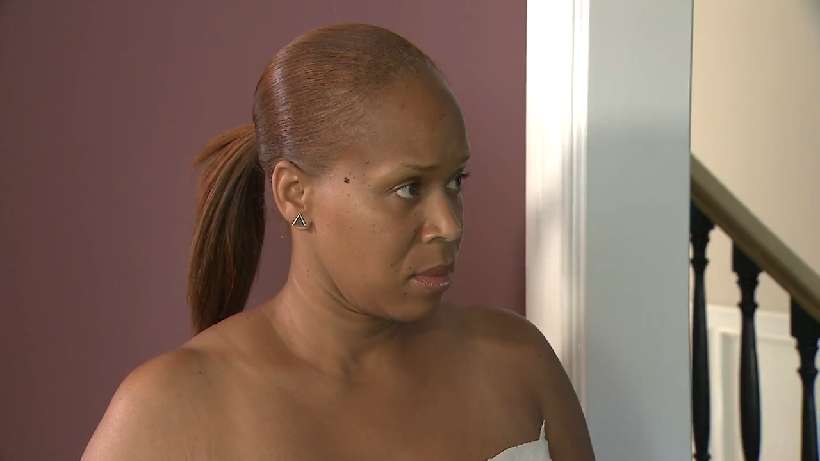 2. When it looked like Tina might kill Erica for choosing a performance over her wedding! WE breathed a huge sigh of relief when Erica showed up.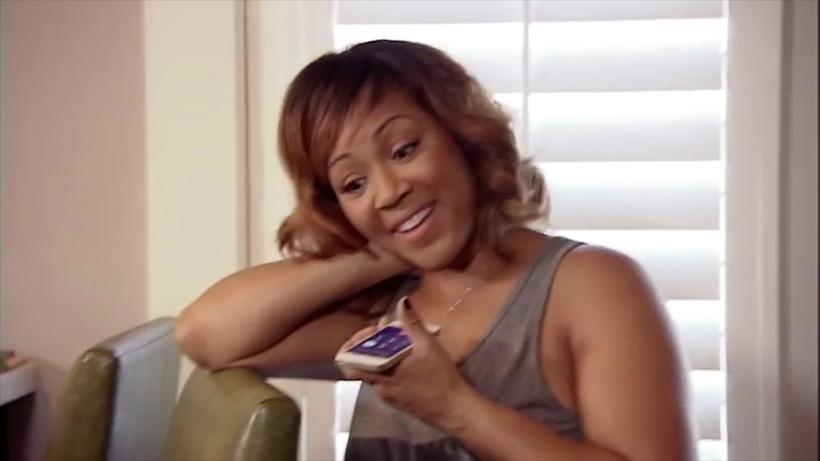 1. When Tina laid it ALL out on the table during this radio interview.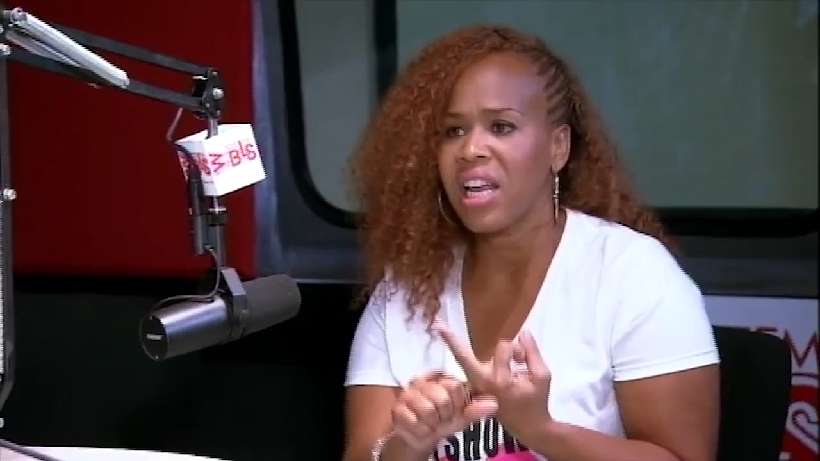 Don't miss the season finale of Mary Mary tonight at 10/9c!
Ready for an all new episode of Mary Mary this week? WE have an exclusive sneak peak!
Tina questions Mitch about what went down at her wedding.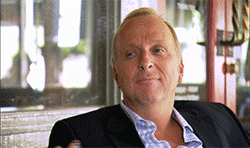 Erica wins a Grammy Award for her first solo record!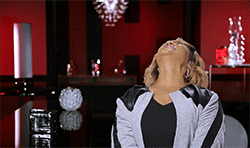 Tina tells Erica about her one-woman show idea.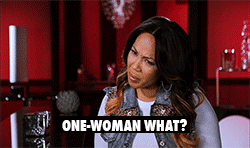 Erica skips out on the recording session for Tina's background vocals.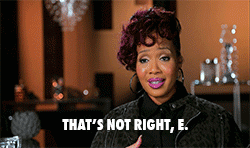 Tina emotions are starting to brew before her show.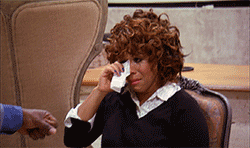 Erica sings at the Lakewood Church.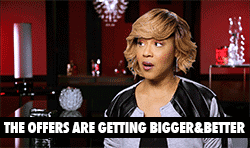 Catch the SEASON FINALE of Mary Mary Thursday at 10|9c.
Ready for an all-new episode of Mary Mary this week? WE have an exclusive sneak peak!
Erica finds out she was nominated for 4 Dove Awards!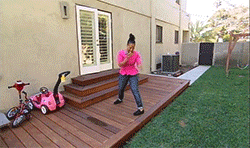 Tina tells Teddy her idea for Erica to do the background vocals on their track.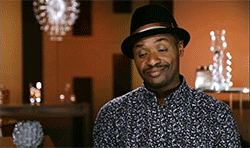 Erica gets a surprise visitor in Nashville.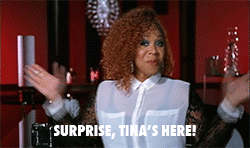 Erica wins another award. Is Tina jealous?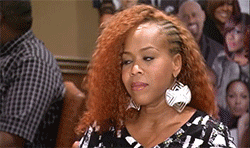 Mitch checks up on Goo Goo at the shoot.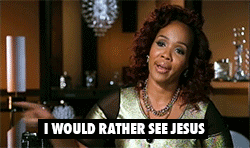 Erica and Goo Goo confront Tina about what went down with Mitch at the wedding.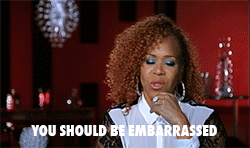 Catch the all-new episode of Mary Mary tonight at 10|9c.
WE aren't the only ones that are still loving Mary Mary star Erica Campbell's "I Luh God!" Folks everywhere are showing their 'luh for God' also.
From Erica's sister and Mary Mary star Tina Campbell with her front pew of the church-infused version.
Remix anyone? WE love this idea of a church choir singing along!
Gospel singing Pastor Charles Jenkins and his whole family 'Luh God' too!
Even actress Mo'nique is 'luh'n God'! WE see you Mo' – WErk it girl!
Just in case you were wondering how this song came about, Erica answered that question on Instagram!
WE can't wait to see the music video for this single!
Monroe had every reason to luh Mary Mary this weekend. The gospel duo not only killed it onstage, but also had some fun backstage – with Tina remixing Erica's hit "I Luh God".
Erica wore her hair down in blonde layers and WE love her chunky necklace!
Tina wore one of her signature top knots with a bright gold jacket.
The ladies kept fans updated from backstage, letting them know they would be on in a couple of minutes.
Tina also gave fans a taste of her own "I Luh God" remix from backstage.
Erica clearly enjoyed her sister's remix as well as this fan's version.
Tina was on point as she belted out the lyrics to "Break Every Chain".
As usual, Mary Mary did not disappoint with this weekend's performance.
WE can't wait to see more dynamic performances! Well done, ladies!
Mary Mary's Tina and Erica Campbell took to the high seas this week to spread the good word and delight their fans. The gospel duo performed on Tom Joyner's sold out Fantastic Voyage 2015 which was held aboard Carnival's "Breeze".
The ladies looked great in coordinating black and silver sequined ensembles.
WE are sure that no one brings as much soul to a performance as Erica and Tina do.
Lucky fans were treated to a meet and greet as well as a stellar performance.
And some fans were luckier still when they ran into Erica around the ship.
But all good things must come to an end. Erica posted this picture of the cruise ship on its way back to sea without her and captioned it "Bye bye ship back to Life back to reality".
WE hope that Tina and Erica had a great time!
Ready for an all new episode of Mary Mary this week? WE have an exclusive sneak peak!
Tina and Teddy work on their wedding album.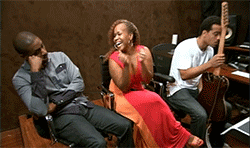 Mary Mary sets sail for a cruise ship performance.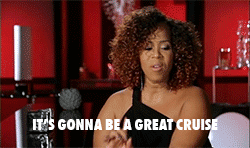 Erica disagrees with Warryn about confronting Tina.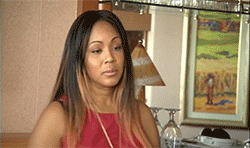 Erica tells Tina she wants to focus on her solo career.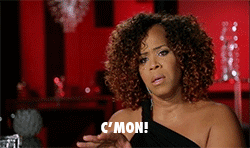 The sister drama continues off the boat.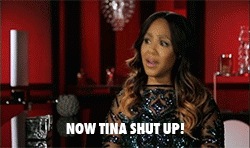 Will the Mary Mary show go off without a hitch?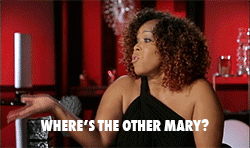 Catch the all-new episode of Mary Mary Thursday at 10|9c.