To say that social media was abuzz around Ms. Towanda Braxton's big 40th birthday bash is an understatement. Everyone was talking about it; Between Bobby Burwell, Towanda's manager, Instagramming up a storm and Tamar sharing out Towanda's entrance to the big party, there was plenty for our #BFV fans to chat about. Here is a little taste of what was going down last Friday night. WE will be sharing some more photos from inside the party later this week, so make sure you check back later!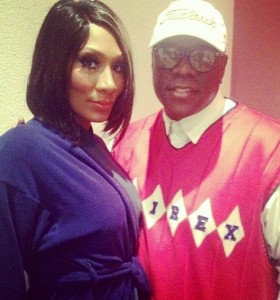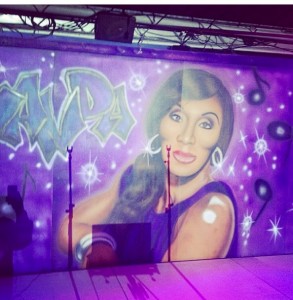 Today is Towanda Braxton's 40th birthday, so WE (along with the help of manager, Bobby Burwell) asked for the Braxton brood to send us their birthday wishes so WE could share them with you! Enjoy a few videos below and don't forget to share you birthday wishes to Towanda on Instagram and Twitter with the hashtag, #TowandasFab40. WE will be highlighting our fan favorites all day
It's no secret WE were super excited when Toni announced tour dates throughout August stopping at some major cities (a few being in close proximity to our offices in NYC). That excitement has definitely not died down, especially with the recent tweets and pics we have seen shared on social. But if you have been out of the country or living under a rock (just kidding!), below are a few posts that have definitely capitalized on the pandemonium that is "Toni Fever."
Let's face it… it's been a while since Toni has been on tour like this, and with her commitment to the music industry being in question throughout last season of Braxton Family Values WE were wondering if WE would ever hear Toni sing our favorites live again.
One of the perks of working at WE tv is that we get to see "it" or know about "it" before anyone even knows it happened. However, what kind of #WEtvInsider would WE be if WE didn't share it with you? So because WE LOVE our fans so much, here is video that you will only see if you attend one of Toni's shows.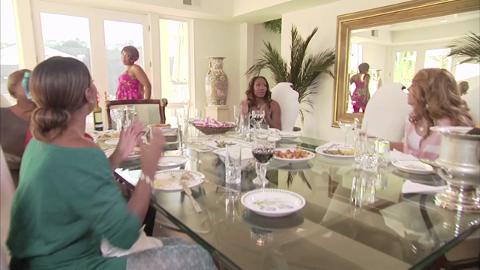 She may only have a few stops left, but see if Toni is touring in a city near you.
WE knew Toni could never retire from the music industry.  What a bunch of bull-you-know-what!
For all our Toni fanatics out there, check out the tour dates below and see when Toni is coming to a city near you.
Friday, August 9, 2013 at 8:00 PM
Pearl Concert Theater At Palms Casino Resort
Las Vegas, Nevada
Saturday, August 10, 2013 at 8:00 PM
Red Robinson Show Theatre
Coquitlam, British Columbia
Wednesday, August 14, 2013 at 8:00 PM
State Theatre – NJ
New Brunswick, New Jersey
Friday, August 16, 2013 at 9:00 PM
Casino Rama Entertainment Center
Orillia, Ontario
Saturday, August 17, 2013 at 8:00 PM
Chene Park Amphitheater
Detroit, Michigan
Sunday, August 18, 2013 at 7:00 PM
Durham Performing Arts Center
Durham, North Carolina
Wednesday, August 21, 2013 at 8:00 PM
Pier Six Concert Pavilion
Baltimore, Maryland
Friday, August 23, 2013 at 8:00 PM
Twin River Events Center
Lincoln, Rhode Island
Saturday, August 24, 2013 at 8:00 PM
Trump Taj Mahal – Mark G. Etess Arena
Atlantic City, New Jersey
Sunday, August 25, 2013 at 8:00 PM
NYCB Theatre at Westbury
Westbury, New York
Lucky for us, Toni is coming to the New York AND New Jersey so WE can technically see her multiple times!  WE wonder if Trina and Towanda will be singing backup
BFVQuote: "I think it's time for you to start dating, child."  Since Mama E has been in L.A. for a while, Tamar thinks it's time for Evelyn to find a man.  BFVQuote: "Moms need to get their backs cracked too."  Ms. E has been burned in the past when her daughters have set her up, so if she is really going to get back in the dating pool she should to consult a professional.  However, Ms. E does not seem too thrilled about meeting strange men.  BFVQuote: "They act like they care about you then they kill you and bury you in the backyard."  That's a bit dramatic.
Back in Atlanta, Trina and Gabe are sitting down for some wine and for Trina to break the news to Gabe that he will not be involved in the boutique.  BFVQuote: "I don't want to ruffle anyone's feathers, especially the girls."  Gabe thinks Trina is being peer pressured into making this decision to exclude him from the store, and the guy does raise some excellent points.  He pretty much did everything so far except come up with the idea himself.  Trina just thinks this is what every married couple does when one of them is starting a business. BFVQuotes: "Kudos to you, Gabe for that.  Yay!"  WE all know sh*t gets dicey when the husbands get involved, so this decision is for the best.  WE just feel bad for Gabe.  BFVQuote: "It will be very fun to watch."
Toni is attending a private screening of her new Lifetime movie with the family at a synagogue.  Even Denim and Diezel are at the screening, and Diezel is actually in the film.  Toni even had some similarities with the character she played in the film.  BFVQuote: "This was very alter ego 'Toni.'"  Toni is still alluding the fact that she may no longer want to be in the music industry, but WE have a feeling she will be back in that studio in no time.  One thing we are 100% certain of is that Toni's costar is one good looking male.  BFVQuote: "I must say that he is yummy."
Mama E is going on her first blind date through the agency!  The guy brought roses… that has to be a good start!  Or not… this conversation is duller than dry toast.  BFVQuote: "I mean booorrrinnnggg."  And WE are almost 100% positive he is unemployed.  He even asked Ms. E her age!  BFVQuote: "Uh ah… you got to go."  At least Evelyn knows how to be a lady about it.  That was the most respectful exit WE have ever seen.  BFVQuote: "He was tall… but not too bright."
Leave it to the Braxton sisters to provide us with more hilarity… group yoga!  BFVQuote: "Hopefully it will bring some Zen into Tamar's life so she can chill out just a little bit."  Towanda is running late, and it seems like the instructor has no patience for rule breaking.  She doesn't like extra notes added to the end of the meditation, she doesn't like Trina worrying about what Traci is doing, or Tamar trying to say yoga is tuckering her out.  She especially does not like laughing!  BFVQuote: "Her attitude is not increasing my Zen in the least!"  This idea was a disaster from the jump.  At least the instructor leaves so the girls can go back to the hysterics WE enjoy.  At least his conversation has lead to Tamar admitting she had NO idea what pregnancy is like when she used to torment the sisters.
Evelyn is on a hot streak with this dating business; she is already on date #2.  This date, Darryl looks a little like Papa Braxton… this may work out!  And he can actually hold a conversation AND make Evelyn laugh… she may have hit the lottery.  BFVQuote: "Speaking of getting warm, it is getting a little hot in here."  Mama E looks like she is thinking hard about this second date, especially when Darryl says there is nothing wrong with getting to know a person and spend time together.
In true Braxton fashion, the sisters head to Mr. Chows for lunch and to discuss the store.  They also must discuss how lichi nuts feel like something specific in your mouth.  Even Tamar drops her utensil at the thought of what Trina is implying.  BFVQuote: "It reminds me of the sack."  The girls decide to focus on specifics of the store like the name "T Rack."  BFVQuote: "Boo.  It's wack.  Nobody's coming!"  The ladies decide to take an oath that all sisters will be 100% involved in the boutique.
Tamar and Mommy are having at home manicures to pamper themselves a bit.  However, this pamper time turns into Tamar time real quick!  And Mommy has no patience for Tamar's lack of enthusiasm and hefty complaining.  BFVQuote: "Do you think you are exempt from all these things?"  Mama E brings Tamar back down to reality, and she makes Tamar realize this is a great thing.  BFVQuote: "This is really Team Too Much."
The sisters and Mommy are getting together to plan Tamar's shower, and hopefully it will lift Tamar's spirits a bit.  Before they get down to shower business, Ms. Evelyn fills the ladies in on her recent dating history.  The girls insist on meeting Darryl after hearing Evelyn's positive feedback, but BFVQuote: "stay out my business."  The girls return to their original subject of the Tamar shower, and all the sisters are eager to execute the idea of dressing up like a specific "Tamar."  Toni would love to throw Tamar a slumber party, and all the sisters and Mommy agree.  That would be something Tamar would LOVE.
On the season finale of #BFV, Tamar grills Toni on her involvement with Babyface in the studio, Evelyn wants some positive attitude for once, and Tamar gets annoyed at her slumber shower when Toni mentions she will be going back to Atlanta and not around to help with the baby.  Who's psyched for the finale?  Leave your comments below.
After Gabe proved to Trina he was willing to do what it took to win back her trust and her heart, Trina allowed him to move back into the house.  While Trina is packing for Canada, she goes through all the loose ends Gabe will need to tie up in her absence, including looking after the kids.  It seems like Gabe and Trina have made quite a comfortable life for the two boys.  BFVQuote: "What is he gonna do? 'Oh, my mom will pick you up at 7.'  That ain't hot!"
The sisters arrive on the set of Toni's movie in Vancouver, Canada, while Vince stays back at the hotel to get some work done.  Does this still count as Velcro?  BFVQuote: "I'm just here for some sister time and some mommy time, and that's it!"  When the girls get to Toni's trailer, they immediately ask her about the stank smell outside.  Because she is on set with fields of berries surrounding her, the smell of manure is overwhelming.  BFVQuote: "That's not blueberry, that's poopberry."  With the smell being a major deterrent, it doesn't look like the sisters will give in to Toni's plan to go blueberry picking.  BFVQuote: "No, Ton.  That's stinkerization."
Toni shows the sisters around set, and introduces them to the crew.  BFVQuote: "When you see your family and they're all on one accord, that's the greatest thing in the world."  It looks like the sisters are really on their best behavior, and are trying their hardest to get along.  The church set even reminds the sisters of their father's first church when he was a minister.  As they starts dancing in the pews of the church, they are immediately transported back to their childhood.
While Toni is working on the movie, the sisters will be checking out the sites and bonding with nature.  They start with a 450 foot suspended bridge that is 230+ ft in the air.  Someone really should have warned Tamar about this before the start of the tour.  BFVQuote: "Everyone knows that is not my tszuj.  She don't do that."  It looks like Tamar is about to lose her dang mind, and quickly bolts in the same direction she just came from.  BFVQuote: "She doesn't have time to be losing her life or cracking this face because the girls want to walk across some damn bridge."  The girls make it across the bridge only to be rewarded by a view of more trees.  BFVQuote: "Where is my reward? Where's my glass of wine? There is no rain forest bar or something around here?"  Next is the cliff walk.  This day of outdoor adventure is turning into a day of outdoor complaining.  Tamar refuses to do the cliff walk at the first mention of "cliff" despite the coaxing and convincing of the girls and the tour guide.  BFVQuote: "Let's go to drinks.  Let's go to Neiman's. This is not funners."  At least the sisters can have a good time and break into random song when the mention of a "fertile tree" comes into play.
We don't get to see the argument between the sisters and Tamar, but it must have been really bad for Trina, Traci, and Towanda to pick up and leave.  BFVQuote: "If I had known that was a sister moment, he wouldn't have come."  It looks like Vince's presence may have been what set them off, and because of that it looks like Tamar and Vince will be on the next plane back to L.A.
The sisters go blueberry picking without Tamar, and Toni is still very confused as to what exactly happened to make Tamar back out of the sister outing.  Despite the clear absence of Tamar, the sisters are able to carry on and focus their energy on something productive… like making fun of Trina's Canadian accent.  BFVQuote: "Trina is really Canadian.  I don't know where my mom and dad got her from.  There, I said it."  As the sisters pick their bushels of blueberries, they fill Toni in on what happened over drinks between them and Tamar.  BFVQuote: "You know, Vincent is the sixth sister."  Toni is shocked to hear that Tamar and Vince are leaving after the argument over drinks, and wants to know exactly what happened.  Toni decides to call Tamar, but she is not budging.  She refuses to come to Toni's house to hash it out.  Tamar's lack of flexibility seems to now even be frustrating Toni.  BFVQuote: "Towanda is at her boiling point.  Tamar is at her boiling point.  All I can do right now is reach out to Tamar again and get her to join us for dinner with Mommy tonight."
Toni still couldn't convince Tamar to join the ladies for dinner, and it is very disappointing since it is unclear when they all will have an opportunity to clear the air.  Evelyn notices Tamar's absence, and asks the girls to tell her the full story.  After the second recap of the episode, Mama E brings a little perspective to the ladies.  BFVQuote: "What is wrong with sister time? Nothing wrong with that."  Evelyn agrees that she needs to find out what is going on with Tamar, but it's "madness."  It's true that Tamar would have a fit if her husband wasn't around, but one of the other sisters' husbands was spending time with them on a "sister trip."  BFVQuote: "Why are there double standards?"  Leave it to Trina to break the tension.  BFVQuote: "You have really small eyes.  Little baby ones. And little potato chip ears."  As if the sisters need any more drama on this trip, Toni's assistant, Alex has been arrested for talking on his cellphone while driving and for having glasses with alcohol remnants in the back of the seat.  BFVQuote: "I think Alex is about to find out what the inside of a Canadian jail looks like."  Judging by that slow hand raise, WE think Trina had something to do with those glasses of alcohol.  Luckily, Alex's charges were dropped but Toni wants Trina to sweat.  BFVQuote: "We are the Braxtons and you'll see that we are full of confusion, drama and crime.  That's us!"
Back in L.A. Tamar and Evelyn get a chance to go out to lunch alone and talk about the issues that have been going on with the sisters.  BFVQuote: "You're acting like fools if I must say myself."  Because of Tamar's lack of attendance at dinner in Vancouver, it forced Evelyn to hear the girls' side of the story.  Now it's Tamar's turn.  When hearing Tamar's side of the story, it seems like the sisters are ganging up on her and she is being treated a bit unfairly because of certain feelings each of them may have.  BFVQuote: "When you sit down and talk, you will find out what they feel you have done."  Ms. E is losing patience with this situation, and is giving the girls no other option than to fix the problem.
Towanda comes to L.A. to talk to Tamar, and hopefully this will help rectify the issues that have been plaguing the sisterhood.  However, it seems like Tamar's attitude isn't in the right place for this type of conversation since she has been on her phone as the two sisters sat in silence.  Tamar thinks the sisters have been very cliquey, and she is just not in that inner circle.  BFVQuote:"My issue is you haven't been transparent."  The spinoff show, Tamar & Vince seems to be the root of the issues, with the sisters feeling they should have been told personally about the opportunity.  BFVQuote: "Why am I on camera defending my character again? This is fuckin' ridiculous."  Tamar apologizes for getting her own spinoff, but that isn't quite the issue.  The issue is that the sisters felt like Tamar didn't want to work with them anymore, got her own show, and then wanted them to be on the show.  WE admit, that's a bit confusing!  BFVQuote: "It's not going to be resolved in this one sitting."  When nothing can be resolved, Tamar gets up and walks out.  Clearly, WE have a long way to go before this gets resolved, fans!
Will the sisters resolve anything?  WE don't even know what to speculate for next week.  What do you think?
Trina shows her video to Tamar and Toni, Traci and her cigar get cut out of the "Party or Go Home" video, and Gabe undergoes a makeover to prove himself to Trina.
The girls meet at Toni's house for some sister bounding time, and for Toni to ask them a big favor.  BFVQuote: "I'm just going to have to eat crow, and bow down… and ask them to help me."  Trina has to think on this request a little bit.  It was only a few weeks ago Toni gave them both the boot, and now she wants them back!  BFVQuote: "I wasn't gonna make her sweat that long about it.  I mean, it's a free trip to St. Lucia."  Trina also tells her sister she is no longer in the band, and Toni doesn't even try and hide her happiness.  BFVQuote: "You can't be the quarterback handing out the Gatorade."  Traci is a little disappointed she wasn't pick, but knows Toni has legitimate reasons.  BFVQuote: "I was looking ratchet and ridiculous."
Gabe goes to visit Ms. E to get her advice on wooing Trina back.  BFVQuote: "I think she can point me in the right direction on how to make my marriage a success."  Gabe knows he wants his marriage to work, and Mama E is ready to help Trina and Gabe.  All Gabe wants is another chance, and to prove to Trina he is making positive changes.  BFVQuote: "Sometimes we go through these things so we can learn, so we can grow."  Ms. E wants to see Gabe's commitment, and it looks like he is receptive to change his appearance as well.
Towanda has the idea for all the sisters to participate in booty clapping class to get right and tight for St. Lucia.  BFVQuote: "Clap it. Wiggle. Wobble. Shake. Skank-a-vitch."  Their instructor, Firestarter gets right to business, making the girls saltshaker and then get "dirty and filthy".  Toni arrives with her assistant in tow, and a spray bottle filled with what we can only imagine to be 1 part bleach to 2 parts water.  Tamar is working on her title of Queen Booty Clap. BFVQuote: "Boom!"  Meanwhile, Traci may be putting her to shame.  BFVQuote: "She know what to do when it's time to get filthy and dirty."  Tamar just can't believe Towanda has the "undercover hoe thing" going on.  WE agree… where have you been hiding those skills, Towanda?!
Trina and Traci go to Derek's study to get a sneak peek of the POGH footage.  The video footage looks fierce, no doubt because of Gabe's coaching with the male lead.  BFVQuote: "Gabe was trying to give people instructions on how to hold me and how to grab me."  Traci also notices that she is barely in the footage.  Because she was standing behind Trina, there unfortunately aren't many shots of her (or her cigar).  BFVQuote: "How am I not gonna have my cigar up in the video?  That's the hottest thing.  Come on now!"  Trina insists they have saved the best for last, as the footage zooms in on Traci doing the robot.  BFVQuote: "Thank you for that cheeseburger."
Mama and Gabe go to the salon for a complete makeover.  BFVQuote: "For God's sake, we're going to get rid of this thing… that's hanging down from his head."  Poor Gabe thinks he's in the chair for a trim… WRONG.  This is a makeover, Gabe! It is time for a drastic cut and some color, boo.  BFVQuote: "And when you cut that, I need it for me weave."  Gabe even gets his goatee shaved off.  BFVQuote: "Wow Gabe! You look like a fine motor scooter."  Let's all bow our heads in moment of silence for Gabe's ponytail, grays, and goatee…
Trina meets Gabe out for dinner at a fancy restaurant, and she knows this must be a special occasion.  As Gabe 2.0 walks in, Trina breaks into hysterical laughter.  Trina, that is not the right reaction to have.  The main just lost about 20 lbs of hair to prove himself to you!  BFVQuote: "You look like Pat Sajak."  Poor Gabe!  He explains that changing his personal appearance is to show Trina that he is ready to be a good person and a good husband.  BFVQuote: "I'm going to continue to work on our marriage."  Trina feels that Mama E. helping Gabe proved that she accepted his apology.  Trina is unsure about this "new Gabe", and wants him to realize it is going to take more than a fresh cut and a new suit to prove to Trina he is a changed man.  BFVQuote: "That makes me look vulnerable and weak and dumb."
Trina confides in her sisters at lunch about what is going on with Gabe, and Tamar is the first one to object.  BFVQuote: "Can't you ever be a listening ear instead of an open mouth?"  Tamar reminds Trina that she has already given Gabe two chances, and he blew it.  She needs to make sure everything is on her terms.  BFVQuote: "Don't go back without knowing that you can't live without him."  Trina appreciates the sisters' advice, but knows it is ultimately her decision.
While attending St. Lucia rehearsals in L.A., Trina and Tamar go out for drinks.  This decision about Gabe is really weighing heavily on Trina, and she is getting stressed out.  BFVQuote: "It's just ratchet."  The kids are acting out, and Tamar sees a similarity with the way she used to act when Mama E split from Mr. Braxton.  Tamar is concerned for Trina, and just wants her to be happy.  BFVQuote: "I have to change my life for the comfort of my children."
Trina screens her video with Toni and Tamar (Eek!), and thankfully they think it looks good.  BFVQuote: "It looked like Ke$ha took a shower."  The ultimate feedback is that the video footage is great, but it needs to be edited a little differently.  Trina is concerned about getting money for the extra editing costs caused by the sisters' suggestions.  BFVQuote: "I already drained my bank account and Gabe's, so where do they think this money is going to come from?"  The last bit of criticism is for Trina to lose the DJ.  You can't have a model in your video taking away five seconds of your face time!  BFVQuote: "There will be no light skinned caramel chicks in her video.
In true Braxton's fashion, we wrap up this week's episode with an original song by Mr. Tamar Braxton-Herbert.  Use the lyrics below to sing along.
He has a dingaling of steel
He must
because there ain't no way
on God's green earth
I would ever
take him back, no
He must have a dingaling of gold
of gold
of gold
of gold
cause he must have a dingaling of gold
a dingaling of gold
With Trina filming her video and Traci celebrating her birthday, the entire family gathers in the ATL for support, laughter, and of course, DRAMA!
Traci has come all the way from Maryland to cameo in Trina's video for "Party or Go Home".  It also happens to be Traci's birthday this weekend!  BFVQuote: "That's alright.  I had nothing but time… really, I did."  Tri-Tri has her talons on, or as Traci calls them "letter openers" and she is reds to go.  BFVQuote: "Looks like you can scratch the hell out of someone."  Traci is honored to be involved in Trina's first video, especially when she hears the concept.   BFVQuote: "For one thing, there's nothing like a sexy, foxy lady with big ASS cigar in the club!"  This video broke Trina's piggy bank, so the return has to be worth it!
Trina, Tamar, and Towanda meet at Mama E's to catch up and to plan a big birthday celebration for Traci.  BFVQuote: "… like surprise!"  With Traci's birthday plans out of the way, the girls start to discuss Ms. E's eating habits.  BFVQuote: "That carborization demon isn't good."  With Ms. E's diabetes being the issue, they think she is in serious denial of the health risks.
Traci meets with the one and only, Terrence Lee Jones to brush up on her vocals.  BFVQuote: "I'm inspired by both Tamar and Trina doing their own projects.  If Tamar and Trina can do it, then Traci can do it as well.  I just need to make myself ready."  Terrence wants Traci to practice singing while moving.  He is no joke! Poor Traci is running a marathon in place while practicing her scales.  BFVQuote: "I don't want to be like yeah, yeah, yeah… woo… yeah ya'll."  Terrence is a legit drill sergeant, and definitely doesn't take shiz from no one.  BFVQuote: "He's hard.  I wanted to punch him in the throat!"
Reco is getting the wardrobe ready for the video, and we have to say Trina has some fierce choices to choose from.  BFVQuote: "Your boobies look delicious."  After Reco peels Trina out of that red number, we are transformed back in time to the fabulous 80's and our love for all things neon.  Reco, can you make me one of those?  BFVQuote: "The glow in the dark outfit is great as long as Reco can do something to alter it so my boobie-doobies don't fall out."  Reco has also designed a fabulously sexy dress for Towanda… and unbeknown to him, something for Traci!  BFVQuote: "I'm sure you have something in here that fits… boom!"  That's a scary face, Reco.  Please stop before WE get nightmares.
Tamar takes Mama E out for a snack, and to no one's surprise Mama E chooses to go to a bakery.  Ms. E chooses a delicious piece of caramel cake that is loaded in carbs and sugar.  BFVQuote: "Just cuz she wants a big piece of caramel cake doesn't mean she can have a piece of caramel cake."  This poor bakery worker had no idea he would be moonlighting as a referee when these two walked in.  BFVQuote: "Would you cut your mama a slice that big?"  Ms. E insists she does not eat that badly every day, but Tamar thinks she needs a chaperone to keep her on the right track.  BFVQuote: "I don't know if insulin makes you fat, but I do know that Mommy wouldn't even need the insulin shot if she controlled what the hell she put in her mouth."
SURPRISE!  The Braxton brood comes together to celebrate Traci's birthday!  The look on Traci's face is worth a million bucks, but her celebratory dance is PRICELESS!  While Traci thinks a stripper may pop out of her birthday cake, she is shocked to see her husband, Kevin jump out instead.  BFVQuote: "Wow! What a birthday cake! Do it again, baby! Do it again!"  Traci's son, Kevin Jr. has also been flown in for the special occasion.  BFVQuote: "I was really happy.  It was a fresh of breath air."  Traci starts to open her gifts and Toni cannot help but put her two cents out there.  BFVQuote: "Who does that?"  Toni seems to take issue with the fact that Trina purchased a small bottle of perfume for Traci, and calls her out at the table in front of everyone!  BFVQuote: "And with that you have nerve, gall, and audacity."  Toni, WE love you but why are you blowing up people's spots at the table?  At least talk about her behind her back like normal families do!  Thankfully, Towanda reminds everyone why they are all there and Tamar seconds the motion.  BFVQuote: "This is not about anyone but Traci tonight."
Trina struggles at rehearsal one she starts to do the choreography in her inch pumps.  BFVQuote: "Not easy at all."  Victor reminds Trina that all the hard work is going to pay off.  BFVQuote: "You put it on, and this what you're moving into… Trina the solo artist."  Trina is absolutely right; this is not the time to hold back.  She is so close to achieving her goal, and she just has to roll with it.  BFVQuote: "This is it.  It is make it or break it time."
Talk about a surprise intervention!  The girls sans Toni storm into Casa E to do some fridge raiding, and prove that Mama isn't taking care of herself.  Between pickled pigs feet, cake (for the "children"), bottled frappachinos, sweet tea, and the like this is a diabetic's worst nightmare.  BFVQuote: "She might as well just have a big ol' vat of insulin waiting right beside the refrigerator." Towanda even finds a Snickers hiding in the back of the freezer!  BFVQuote: "What are you? The refrigerator police?"  The girls are very concerned for their mother, especially since their aunt suffered was a double amputee.  Mama E, WE all love you… take better care of yourself!  BFVQuote: "Sweetness can't be your weakness."  At least Towanda made off with some groceries J
Always the awesome sister, Towanda shows up to the video shoot early BFVQuote: "She just needs to show up and be a star."  With Trina's dressing room being in the same location as kraft services, Towanda gives Reco the task of finding another location or at least some better lighting.  Unfortunately, Reco has some surprises for Trina in the wardrobe department.  Towanda's outfit has been changed, and there seems to be a few missing items Trina specifically asked for.  MFVQuote: "Don't mess with me today, Reco!"  While trying to get ready, Trina is still dealing with a bunch of mundane issues… like the fact she doesn't like Towanda's dress!  Luckily Victor is there to give some words of encouragement and bring calmness over Trina.  BFVQuote: "Everything you do is right because this is about you.  It's time to bring it."  But, you'll have to wait until next week to see the world premiere of Trina's video for "Party or Go Home"!
What was your favorite part of the video shoot?  Who's on Team Gabe after seeing how down he is for Trina?  Anyone else scared to see Tamar and Toni's reaction to the video?  WE want to know what you think…
Towanda has a blind date via Mama E, Tamar takes time out of being Vince's bodyguard to retrieve her eggs, and Trina gets her music video together.
Towanda and Mama E go out for bite to eat, and the convo quickly turns into a discussion of Towanda's dating life and ghosts of blind dates past.  BFVQuote: "The boy had his umbilical cord wrapped around his neck, and all that kind of stuff."  But we quickly move from the 27 year old with Similac behind his ears, to the elderly drunk!  BFVQuote: "I'm just scared for you to set me up with anyone else."  Mama E. knows Towanda has got it going on, and therefore doesn't see any reason why she shouldn't take her up on her blind date offer.  BFVQuote: "I just thinking Mommy is going to set me up with someone who has a kickstand and wooden teeth."  At this point, Towanda is just looking for a man with bank so she can "put skid marks on his credit card".  Well hey, Towanda… at least you got a plan!
Back in L.A., Tamar and Vince go out to lunch and talk about the next steps in fertility treatment.  BFVQuote: "Why are you trying me right now?"  Vince suggests possibly getting a nurse to help Tamar with her shots since he doesn't feel comfortable taking on the job, but Tamar is a little too concerned with what this nurse may or may not look like.  Not everyone is going to be after Vince, and WE think Vince is much too in love with Ms. Tamar to ever stray!  BFVQuote: "Tamar, please."  BFVQuote: "My name is Tamar 'She's always on it' Braxton-Herbert."  According to Vince, Tamar has outgrown her britches… the ones she used to wear when Vince took her on dates to Disneyland.  And the reason she doesn't get to go to Disneyland anymore?  Because she's been running her mouth too much!
In the A-T-L, Trina is getting things ready for the video for her single, "Party or Go Home".  The one and only, Derek Blanks is directing so we know this is going to be FIERCE!  BFVQuiote: "I love the idea of being surrounded by a team of buff dancers, but with a little gay flare."  It is clear Trina has a specific idea of how she wants her music video to be choreographed, and we are on board!  She wants to be the star diva, and if WE were starring in our own music video WE would want to be the center of attention too.  However, I'm not sure Derek is on board and Reco is acting like he is the H.B.I.C… Trina may have her hands full with this team of superstars.  BFVQuote: "Reco just needs to do the whole fashion thing, and then come down the 'keep-your-mouth-shut-oritis' and then let Derek do his job as the director."
Trina and Gabe sit down to talk about Trina's music video, and Trina asks Gabe to help her out with the budget and support her a bit… financially.  BFVQuite: "I could be a lot more friendlier to Gabe if he would cough up some cash and help me pay for my video."  Gabe is seeing this as a chance to be together, and that seems to be the only selling point he needs to say "yes".
Today is the day that Tamar gets her eggs harvested, and she is traveling with a huge support team consisting of Vince, Toni, and Mama E.  "Dr. Toni" seems to be giving Tamar the play by play of how they put you to sleep, but if that were us WE would not want to hear those details right before the procedure.  BFVQuote: "I can't wait to get into surgery so I can get away from Dr. Toni's ass right now."  Even Michael Braxton shows up to support Tamar.  BFVQuote: "He's not my favorite person.  Let's keep it real."
Trina is officially auditioning her backup dancers, and there is just something funny about this group of guys.  One of them is in a full on suit and tie, one looks like he is 12, the other one is dancing like it's 1995, and there is a dude in a cowboy hat and a Margaritaville shirt.  BFVQuote: "They're working it alright."  With the ideal number of dancers being 50 people, they have a looooooooong way to go.  BFVQuote: "Besides looking for some fun background dancers, I'm also looking for a yummy little piece of man candy that I can bump and grind with as my leading man."  Cue Gabe!  Talk about perfect timing.  The poor guy just winces in the corner like a little boy while some other guy smooches his wife!  Divorce or not, I bet that shiz still stings.  BFVQuote: "I cannot be worried about that right now."  Apparently, that little peck makes Gabe think Trina has no right to talk about his penis anymore (ew!).  BFVQuote: "Keep it cute and put it on mute."
Tamar's procedure is finally done, and the whole is there to greet her as she wakes up.  After hearing the good news about harvesting six eggs, the next question to follow is, "When are you going to put the babies in?"  Luckily, Dr. Kumar is there so bring the family back to earth.  This is not a process that should be rushed.  BFVQuote: "Finally a real doctor put Dr. Toni in her place."  The babies will be fertilized the next day and then frozen, BFVQuote: "so this means I could have my babies in year 2045 if I want to."
BFVQuote: "Everybody knows that if I want to look dirty and sexy, I need to go to Trina's closet because dirty and sexy is Trina's middle name."  Towanda's cup size leaves something to be desired when wearing Trina's clothes, and Trina thinks only a magician can help her.  BFVQuote: "I don't want to buy any."   Towanda thinks her entrance into the blind date arena is none of Andre's business, but mainly because it is not like she is marrying someone anytime soon.  BFVQuote: "It is gonna take me a long time to get that comfortable with somebody again."  This is just pure silliness!
Towanda (finally!) goes on her blind date and while she waits, she orders herself some liquid courage.  And who do you think walks through that door?  ANDRE!  Guess a blind date just means you have no idea who you are going out with, not that you don't know the person.  BFVQuote: "I could have stayed home with my little bullet and some double A batteries."  Andre is laying it on THICK, and we are not sure if Towanda is going to melt or bolt.  Andre has come with an arsenal of gifts too!  Didn't Towanda say she wanted to be wined and dined by her date?  BFVQuote: "Are you doing this because you want to get laid?"  Andre wants to rejuvenate the marriage, but Towanda can barely muster the energy to pick up her martini glass to toast to the well wishes.  It just got a little frosty up in here!
Trina runs through her video routine with some hesitation, and of course Towanda and Derek are there to give her a hard time.  They want to see Trina put some stank on it, and right now Trina is just trying to get the steps down.  BFVQuote: "You gotta work it in.  You gotta push it out."  WE are just a bit worried, and WE think Trina is too.  Towanda has agreed to fly Traci down so Trina can have a huge support group while filming the video.
Towanda fills Mama E and Trina in on her "blind date".  BFVQuote: "He just took his heart out of his chest and he squeezed all the blood in a glass and just poured it all out."  Trina wishes Towanda could just defrost a little bit and show some emotion.   BFVQuote: "You're a stone!"  Towanda claims she has not dated anyone since ending her marriage because of her children, but Trina is not convinced.  Poor Mama E tries to break it down, but we are still fuzzy about what tongues and teeth have to do with dating and foot rubs.  Towanda just needs a little more show, and less tell.  WE got our fingers crossed, Andre.
Do you think Towanda should give Andre a second chance?  Will Trina get her dance moves together in time to work it in her video?  When is Tamar having babies?  WE want to hear from you!