It's Traci Braxton's birthday and WE want to celebrate just how fierce this Braxton sister really is.
Traci has had a great year from rekindling the spark with her husband Kevin on Marriage Boot Camp: Reality Stars to releasing her solo debut album "Crash & Burn" to making countless appearances across the country. Traci has been busy!
WE are taking a look back at some of Traci's fiercest moments from the last 12 months – that are definitely leading up to an even more fabulous year ahead!
Traci WErked the red carpet with this fab dress on!
Promoting her album "Crash and Burn" looking gorgeous as ever!
Even sitting down Traci is rocking this style!
WE see you Traci!!
Check out this fashionista!
Grammy Party ready to rock!
Slaying!
Traci got an early start celebrating her birthday last week and WE ain't mad at that!
WE want to wish Traci a very Happy Birthday!
Empowering women is a cause WE can get behind and Braxton Family Values star Traci Braxton headed to Alabama over the weekend to do just that!
Traci took part in the Sister 2 Sister Magazine Women's Empowerment Panel in Birmingham, Alabama as part of the Natural Hair & Health Expo. Traci kicked off her introduction to the crowd by strutting down the runway in a fun spring dress showing lots of leg. WErk Traci! WE see you!
Traci even sang a few notes!
WE spotted another familiar face at the Expo, our very own bachelor from Match Made in Heaven, Shawn Bullard.
Shawn went shirtless for breast cancer – WE think that's a great reason to bare it all!
Looks like a fun time was had by all to help celebrate women's empowerment and create health awareness!
This season of Braxton Family Values is over, but that doesn't mean you have to miss out on a daily dose of Braxton moments! Your GIF's live on to tell the stories of our favorite sisterhood – here are the ones WE love most.
1. You all know how much WE love Tamar's Tamarisms, but this girl knows how to throw some serious #SHADE.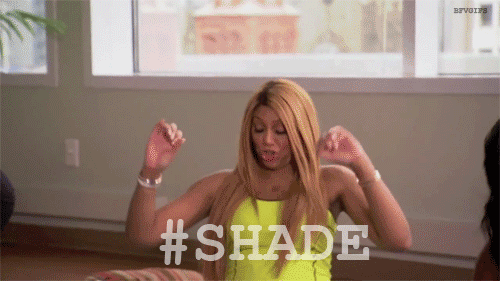 2. There's just way too many feels going on right now, and Tamar ain't feelin' all the feels.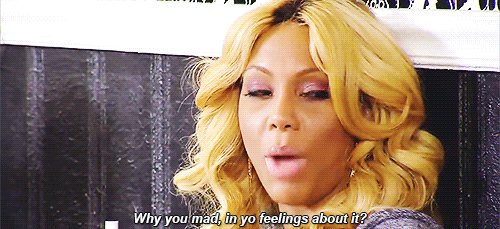 3. A meet and greet with fans is always a little awkward…just take it from Toni's hilarious facial expression. Really, dude? You want to be the next guy in one of Toni's sad music videos? Take a number. BYE.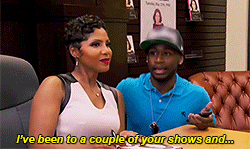 4. When Tamar's sisters try to 'surprise' her on stage, all hell breaks lose – Tamar throws more than just shade.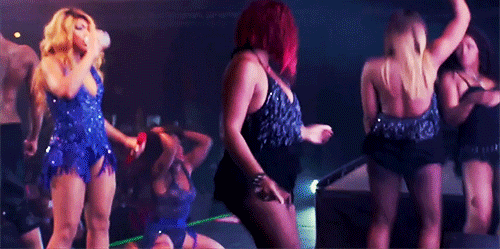 5. Trina Braxton – can she twerk or nah? According to Tamar, they ain't twerkin' in Canada yet.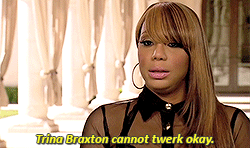 6. No doubt that one of this season's greatest moments is a game of truth or dare gone seriously wrong…especially when "your stomach looks like a loaf of bread," is thrown out there…eek!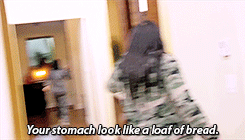 7. That awkward moment when…you tried It to capacity.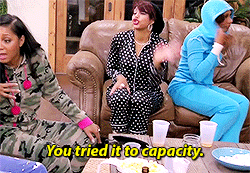 8. Feel that music! It looks like Tamar might be the only one feeling the dancer's moves, but WE are totally feeling that face she's making!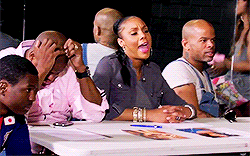 9. *Takes Vince With Her Everywhere*, but seriously…look at poor Vince moseying his way on the sidewalk with Tamar's bag in hand.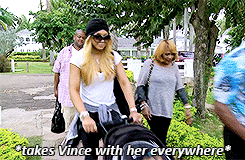 10. Sip that tea, girl!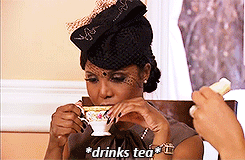 Motherhood is a beautiful thing, but sometimes Mommy needs a little alone time. Whether you need to get your hair done, spend some time with your hubby, or throw back a few with your friends, it's important to remember to carve some time out for M-E, me!
WE found some celeb moms that were taking a little time out for themselves, while looking amazing (obvi). See if your favorite super mom made our list!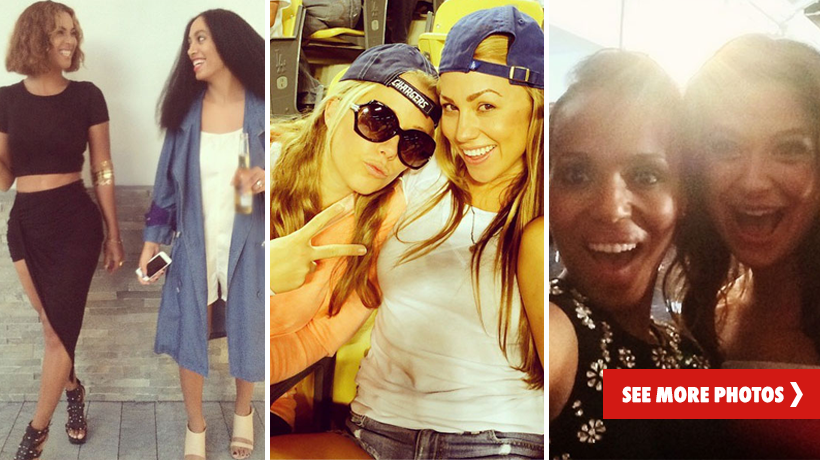 There's no question the Braxton sisters can sang, but what may be shocking is who's finally stepping into the spotlight.
WE've been through love and war with Tamar, partied all night long with Trina, and Toni has been makin' us high for decades. After much anticipation, Traci Braxton has released her new single, "Last Call" to rave reviews by excited fans.
WE have watched Traci struggle with stage fright (remember when she walked off stage during Toni's concert?) and gaining enough confidence to go solo. However, the newly released single proves Traci is not just a doo wop pop girl!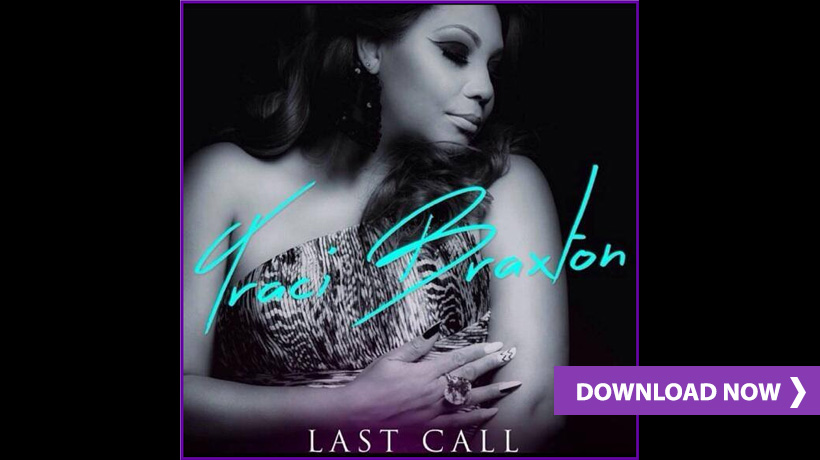 Traci and Kevin are back from "Walking Out to Making Out." Tighter than ever, they had to face each other's truths during this week's gas mask exercise. Check out what they had to say.
Kevin and I are talking on the bed about to eat breakfast. Our headline on our door has changed saying, "Kevin and Traci From Walking out to Making Out." We finally got a chance to tell the other housemates that all of our profile on the door had changed.
Later this afternoon we had an activity, it was about the gas chamber. All the housemates are in this chamber and the gas is slowly seeping out. You have three masks to give away. Who would you give them to and why? I gave one to Ryan because he has such a big heart. He's a quiet man and he has a lot to give to others. The other I gave to my husband because I don't want to lose him and I don't want to give up just because he is working on my nerves. The last mask I gave to myself because I want to be with my husband.
Then Jim and Elizabeth separated the couples in two. I was with Elizabeth and she asked a question: "Is there anything bad that happened in you life that you want to share with the group?" I told Elizabeth when I was in the third grade, I had a teacher named Mrs. Haskins. Also when I wasn't able to sign with my sisters because I was pregnant. I felt no one had my back. Elizabeth then stated: "That's why you blew up on Kevin, you felt as though he treats you like a child."
During the assessment Jim and Elizabeth took away infidelity.
Another great day of understanding, I believe myself and Tra gain more of ourselves in the area of trust. This was as evidence by crying that came from us. I also feel that Tra does not know how to balance me and her family, and I don't want to make her feel like she needs to make a choice…. But I think I do make her feel in that way. And don't know what too do in that area is what I saw.
It's very clear to me that my father not being in my life has did major damage to me and I need more work than I thought. I love the feel back and I like that other couples are modeling what I think is needed in our marriage and I'm very thankful for it. This is the look I wish we had from my in-laws, and not
always the negative.
Mama E has asked Towanda to meet up for a one-on-one lunch, but Towanda can't help but be skeptical. EvelynQuote: "So what's doing with you and Tay-me?" TowandaQuote: "Whatchu mean?" "I know it's not my issue, but it seems like y'all taking so long!" Even though Towanda doesn't think Mommy should get in the middle of a sister issue, Ms. E feels life is too short for this nonsense. EvelynQuote: "This is a family for God's sake… let's act like it." It is Ms. Evelyn's choice to be in the middle, but Towanda thinks she's taking a side. WE can only hope that Mommy is right and Towanda chooses to rectify the conflict between her and Tamar. #FingersCrossed
It's Grammy day, and Tamar is a heap of nerves! TamarQuote: "This is a magical, wonderful moment for any artist, and I'm super excited!" It is one hour until red carpet time, and SHE is not ready! To make matters worse, Tamar is debating on a drastic change- she wants to cut off hair! QQuote: "This is why I was hitting up everybody for a 6am call time so we could discuss this. Not 30 minutes before." TamarQuote: "OK, do it!" If Tamar doesn't like this cut, she's "ass out." As the huge chunks of hair start to fall, Tamar starts to panic. TamarQuote: "Who cuts their hair right before they go on the red carpet?" After Q curls the newly short 'do, Tamar's panic turns into a quick decision to flat iron her hair, and she is adamant about it. VinceQuote: "You look absolutely amazing." Leave it to Teddy Rupskin to calm Tamar's nerves. The Insider stops by to get some pre-Grammy dish, and with a quick shot they are out the door.
Trina has bought a tour bus for Bar Chix, and the ladies have traveled cross country to serve up some beverages at Tamar's Grammy party. Trina is just as nervous as Tamar was a few hours before, but she takes a moment to make sure the girls are all set. TrinaQuote: "I'm just hoping no one tries to give their phone number to no one, cuz that would piss me off!" #Agreed However, Trina is in for an earful from the girls since the accommodations haven't been to their standards. AjaQuote: "We're in America and the f*cking water is brown? I have a problem with that." Sandra tries to calm down a heated Aja, but she is on a 10 right now. Trina addresses their concerns, and everyone moves on from the Mo-tel, Mo Problems situation.
Traci and Mommy watch the live stream from Traci's apartment since both of them are under the weather, and Toni and Towanda have chosen to remain at Toni's house for the Grammy viewing to avoid getting sick. TamarQuote: "And the winner is… it ain't me." Tamar was really looking for that validation from all the haters, but WE still recognize all the hard work Tamar has put into her career and so do all the Tamartians.
TowandaQuote: "Being nominated for a Grammy is a big deal. That means your work has spoken for itself." Traci is anxious to give Tamar some love and support, but Tamar is MIA at the moment! Vince shows up, Michael Braxton shows up, Evelyn arrives, Trina, Traci and Towanda are waiting… and still, no Tamar. Luckily, she has Toni there to force her to come to her own Grammy party! ToniQuote: "It's ok to be sad and disappointed sometimes, but you shake yourself off. This is your moment. Relish in it!" #Preach The sisters rush to Tamar's side to show her how extremely proud they are of her success. TrinaQuote: "It was a moment to be there for each other, and it's all coming back together again." #BabySisterTrophy
To keep on theme with family togetherness, Tamar has decided to throw Vince a birthday party AND surprise him by having Logan baptized by Evelyn and Michael. TowandaQuote: "I think it's going to be like a race. Who's going to get to the finishing line first?" And as predicted, Mommy and Michael try to outdo each other with words of prayer and praise. The looks being shot around the room are priceless. #StarSearch And how cute is Logan is his christening attire?! #CutestKidAward It's now time to get the party started! This has been #BackToBackFun for the sisters, and they really ended season 3 on a great note! (But will Toni back out of the gospel album?! Stay tuned…)
Because our fans are absolutely incredible, WE are bringing you some extra content for last week's episode of "Braxtons Family Values." Towanda takes Trina and Traci to lunch to share the exciting news about "Who Wants to Be a Millionaire," but before the girls even get their drinks TrinaQuote: "I really gotta go kee-kee. Don't talk about me while I'm gone." Traci Quote: "Don't worry, we will." The girls kept their promise! Towanda tells Traci all about when Trina peed in her pants during Mardi Gras in New Orleans. TowandaQuote: "Just close your eyes and imagine someone pouring water on the carpet." TMI Towanda! Towanda Quote: "Girl… I called everybody and told everybody she's pissing on herself."
Anyone who follows the Braxton family can close their eyes and pick Tamar out of a crowd by simply hearing her voice. Her latest and greatest fan is no exception to the rule. I am riding on the tour bus with Vince and Tamar. Every time Tamar opens her mouth, 3 month old baby Logan snaps to attention. Okay, so it's normal for a baby to recognize his mommy's sound, smell, touch, etc. But Logan takes it a step farther. While we are all busy making him the star by giving him our attention, he is giving his attention to Tamar's concert videos. That's right, pop in a video and you can see him listening attentively in his car seat! I keep expecting him to sing out a line from The One!
Don't worry about Vince though. Logan definitely knows his daddy too. The way he and Vince look into one another's eyes lets you know that father and son share secrets. They are best buds. I can already see Vince teaching Logan to drive his first car! But we have a while before that happens.
In the meantime, I am having a ball watching my 12th grandchild grow up on the tour bus. No one has had much time to enjoy the beautiful L.A. home that Vince purchased for his family. However, Logan's presence on the tour bus has made the bus quite a home away from home. We are so mesmerized by his laughing, cooing and how much he has grown that we don't even mind the close quarters and long rides.
Each time I count my blessings I am amazed by how the list continues to grow. When the Braxtons' show first started, having a baby was the farthest thing from Tamar's mind. Now I peep in at her while she sleeps with Logan curled up next to her. I can hardly believe what an awesome mommy she has become and what a beautiful grandson she has given me. I feel honored that God has chosen me to be blessed with beautiful children and grandchildren, I am enjoying the ride. Look at God!!
Trina is back in the studio attempting to get her music career back on track. TrinaQuote: "I am feeling really overwhelmed and overworked right now and it's all my fault because I'm trying to do so many things at one time." As Jamal plays "Good Day" for Trina, she is not sure if it is a good fit and may be TOO bubblegummy even for the queen of bubblegum. TrinaQuote: "Come on guys. Can I at least be 30?" However, once Trina hears the track played back after she put her own little "juge" on things, she is getting really excited about this song.
Tamar and Mama E are in Vegas for the Soul Train Awards, and she/me/her needs a little distraction from all the stress. TamarQuote: "I don't even know if I want to go at this point." Tamar wishes she had Toni to talk to about all these nerves and unsettled feelings, but Mommy assures Tamar that Toni will call. TamarQuote: "I think that's what's really bothering me. The girls are here and I haven't even seen them." Tamar's really struggling with the toll her busy schedule has taken on her relationship with her sisters, and breaks down in tears at the thought of wanting to give it all up for a return to normalcy. EvelynQuote: "Tamar, sometimes you gotta walk alone." TamarQuote: "But, sometimes I don't think I'm strong enough to do that."
TraciQuote: "Honey Chil'… I was looking scrumptious. I wanted to kiss myself on the lips." The ladies are looking fab at the Soul Train Awards, and they are having a great time on the red carpet. TowandaQuote: "I wouldn't have missed it for the world." Trina, Traci, and Towanda make a stop to see one of their favorite show hosts (and biggest #BFV fan), Wendy Williams to spill the tea on this season. TowandaQuote: "We love each other, but we just don't like each other right now." TrinaQuote: "There is just certain things you don't say in front of the company." Toni is walking the red carpet with Babyface, but they all sit together inside for the show. As WE all know, Tamar wins the award for Best R&B/Soul Female Artist, and is presented her award by the legendary, Chaka Khan. TamarQuote: "It's like I'm inside of a bubble inside my dream right now." You can watch Tamar's touching and humbling acceptance speech here.
Despite all the fabulous after parties, the sisters decide to skip the glitz and hang out at the hotel. However, the sisters are throwing major shade at Tamar's acceptance speech. TowandaQuote: "It's a little dramatic. We're not at the Oscars." ToniQuote: "Trina's imitation of Tamar's acceptance speech was pretty accurate." The conversation then turns to Trina's snatched waist and her lost poundage. ToniQuote: "Trina needs to lose 20 pounds. Maybe even 30." TrinaQuote: "You're not bipolar. You are try-polar because you are trying me right now." TamarQuote: "Mirror, mirror on the wall. Who's the shadiest Braxton of them all? Toni!" There may be some slight disagreements with that statement. At the end of the night, the one thing Tamar can be completely thankful for is that all her sisters made a point of being there for her during such a special moment.
The ladies meet up back in L.A. for some more sister time in the wake of Tamar's Grammy nominations. ToniQuote: "You will always be Grammy nominated artists, Tamar Braxton." TowandaQuote: "Tamar's Grammy nominations are going to turn her head into a hot air balloon." Toni's hope is that once Tamar and Trina win their Grammys, the Braxtons can finally do their gospel album.  Tamar makes Toni sign a contract to make that statement binding.
Trina has brought Tamar and Towanda together for a "come to Jesus" to squash the beef. Tamar's feelings were hurt by Towanda's comment to Wendy Williams on the red carpet, and the press has been having a field day. Tamar wants to know what the issue is between her and Towanda. TamarQuote: "It's very embarrassing to argue in public with your sibling. It's very unbeat." TowandaQuote: "What she should say is she's a narcissist." TrinaQuote: "That is a tree, Tamar!" TamarQuote: "#YoureLate. #YoureAlwaysGonnaBeInTheSamePlaceYouWere3YearsAgoIfYoureNegative."