To say that social media was abuzz around Ms. Towanda Braxton's big 40th birthday bash is an understatement. Everyone was talking about it; Between Bobby Burwell, Towanda's manager, Instagramming up a storm and Tamar sharing out Towanda's entrance to the big party, there was plenty for our #BFV fans to chat about. Here is a little taste of what was going down last Friday night. WE will be sharing some more photos from inside the party later this week, so make sure you check back later!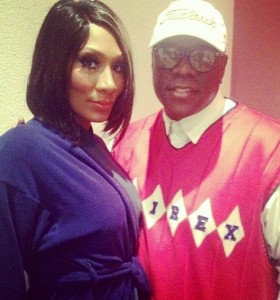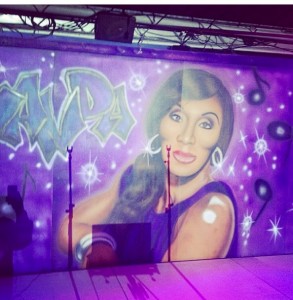 Today is Towanda Braxton's 40th birthday, so WE (along with the help of manager, Bobby Burwell) asked for the Braxton brood to send us their birthday wishes so WE could share them with you! Enjoy a few videos below and don't forget to share you birthday wishes to Towanda on Instagram and Twitter with the hashtag, #TowandasFab40. WE will be highlighting our fan favorites all day
It's no secret WE were super excited when Toni announced tour dates throughout August stopping at some major cities (a few being in close proximity to our offices in NYC). That excitement has definitely not died down, especially with the recent tweets and pics we have seen shared on social. But if you have been out of the country or living under a rock (just kidding!), below are a few posts that have definitely capitalized on the pandemonium that is "Toni Fever."
Let's face it… it's been a while since Toni has been on tour like this, and with her commitment to the music industry being in question throughout last season of Braxton Family Values WE were wondering if WE would ever hear Toni sing our favorites live again.
One of the perks of working at WE tv is that we get to see "it" or know about "it" before anyone even knows it happened. However, what kind of #WEtvInsider would WE be if WE didn't share it with you? So because WE LOVE our fans so much, here is video that you will only see if you attend one of Toni's shows.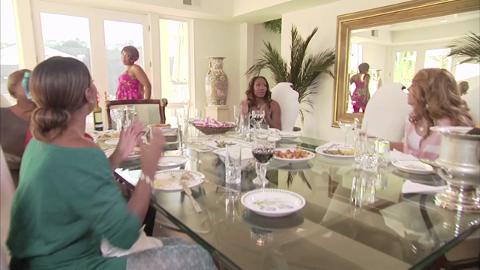 She may only have a few stops left, but see if Toni is touring in a city near you.
WE knew Toni could never retire from the music industry.  What a bunch of bull-you-know-what!
For all our Toni fanatics out there, check out the tour dates below and see when Toni is coming to a city near you.
Friday, August 9, 2013 at 8:00 PM
Pearl Concert Theater At Palms Casino Resort
Las Vegas, Nevada
Saturday, August 10, 2013 at 8:00 PM
Red Robinson Show Theatre
Coquitlam, British Columbia
Wednesday, August 14, 2013 at 8:00 PM
State Theatre – NJ
New Brunswick, New Jersey
Friday, August 16, 2013 at 9:00 PM
Casino Rama Entertainment Center
Orillia, Ontario
Saturday, August 17, 2013 at 8:00 PM
Chene Park Amphitheater
Detroit, Michigan
Sunday, August 18, 2013 at 7:00 PM
Durham Performing Arts Center
Durham, North Carolina
Wednesday, August 21, 2013 at 8:00 PM
Pier Six Concert Pavilion
Baltimore, Maryland
Friday, August 23, 2013 at 8:00 PM
Twin River Events Center
Lincoln, Rhode Island
Saturday, August 24, 2013 at 8:00 PM
Trump Taj Mahal – Mark G. Etess Arena
Atlantic City, New Jersey
Sunday, August 25, 2013 at 8:00 PM
NYCB Theatre at Westbury
Westbury, New York
Lucky for us, Toni is coming to the New York AND New Jersey so WE can technically see her multiple times!  WE wonder if Trina and Towanda will be singing backup
There are a gaggle of Hollywood stars gracing us with their presence this summer, which has lead us to give some serious thought to who our "celebrity hall pass" would be.  How can you pick just one when there are so many to choose from for all different types?
For those who swoon for the handsome type with muscles for days and killer dance moves (and stripper moves), you may want to consider Channing Tatum.  If you want a character straight out of "The Notebook" who will give a 3 minute monologue about how he is willing to fight for your love while revealing a well chiseled six-pack, Ryan Gosling is definitely a front runner.  And then there is the "kindergarten crush", Leonardo DiCaprio, who you have liked since he froze to death in the cold waters of the Atlantic and then went on to make a Boston accent sexy.  But who wouldn't want that tatt-ed up rocker who sings like he just wants someone to cuddle with, Adam Levine?
However, if we HAD to choose, Channing Tatum would be at the top of that wish list.  From the beginning, he made our jaws drop and hearts melt in "Step Up" and then continued to do evoke the same reaction in "Magic Mike" (YES, "Magic Mike").  Apparently we are not alone… 29% of women would choose him over the men listed above as well.
For more fun facts on celeb hall passes, celeb marriages, and more click here!
Michael Braxton FINALLY makes an appearance in sunny L.A. to visit Tamar and Vince. Tamar is happy to have her two favorite men in the same house… sorry Miracle!
With Pops in town, the golf course is the first stop. Vince and Michael have a great relationship, and Vince has really grown to see him as a father figure. Apparently the golf course is where men go to shoot the shiz, so Michael take this opportunity to give Vince some advice about his baby, Tamar… during Vince's swing. T&VQuote: "We argue because we are passionate about our relationship. What couple do you know that doesn't argue? And if they ain't arguing, that means someone's cheating." Vince affirms his commitment to Tamar, and Vince and Michael head off together for a root beer float.
Tamar heads to the studio to listen to the new track TC has written for her. Let's hope they don't clash heads today. T&VQuote: "I'm willing to give this another try because this song is so dope!" These two agree to work together, which in Tamar's world means doing everything her way. It doesn't take more than 5 minutes before Tamar is adding in vibrato where she is not supposed to and refusing to do a run. She/Me/Her really needs to put a little more trust in TC. T&VQuote: "Her tennis shoes are strictly reserved for the treadmill." These two really need to worktogether.com. Tamar finally nails the run TC has been working her on, and there is plenty praise to go around. Tamar chooses to reserve her praise until she hears her work played back. And thankfully, Tamar admits it sounds good. T&VQuote: "All that matters is TC and I are making beautiful, dope ass, difficult, hot ass music together and she wins."
Unfortunately, it's the last day of Michael's visit so April and LaShawn come over for breakfast. Never straying far from his background, Michael begins to preach about the ups and downs of marriage and the expectations each sex has. T&VQuote: "We all want respect. Hell, I want Cracker Barrel every day, but I don't get that." Regardless of what Tamar thinks of Michael's sermon-like breakfast conversation, LaShawn is very intrigued. April admits she hates to argue because of all the backlash that comes from it, and how unhealthy it is. Unfortunately, this conversation hits a little close to home for April and LaShawn as they have been at each others' throats for the past few days over how LaShawn interacts with women. April thinks there should be a certain level of respect that everyone recognizes (husband and outsiders) in order to avoid certain flare ups and arguments. T&VQuote: "Nasty Jane can do whatever she wants. If you ain't happy at home Nasty Jane is going to get an opportunity." You know things have come full circle when Tamar and Vince are the ones giving April and LaShawn advice. Vince actually told LaShawn to listen! Is it opposite day??
Tamar and Vince head to NYC for Fashion Week, T&VQuote: "And yes, she/me/her is walking the runway this season." Tamar's first stop is the dermatologist, but she is also concerned about the sample sizes she will have to fit on her size six frame. T&VQuote: "Vince, my stomach sits on my lap. It's sitting on my lap right now. It's having several seats… and one being on my lap." Tamar is having some blue light special that kills all the acne bacteria on her face combined with a few shots of cortisone. It is like a dermatology buffet! T&VQuote: "She'll do anything for fashion. I mean, if someone kicked me in the face with a boot it wouldn't really matter as long as I'm pretty." I think Tamar's dermatologist seemed a bit confused about her looking like Tyra because he was! What man knows who Tyra is without the Banks?
Mecca from Pynk Magazine has hooked Tamar up to walk in Rick Ross's girlfriend's fashion show. Tamar of course has been in starvation mode to make sure she looks perfect for her runway debut. T&VQuote: "She won't be in Fashion Week all fat and stuff." Tamar will be rocking a fitted latex/leather number that will hug every single curve. WE can see Vince is fan! T&VQuote: "Put some stank in it. Hit it." Tamar seems to be holding back while practicing her walk, and she also isn't getting the nicest feedback about her starved physique from the peanut gallery. T&VQuote: "You can't eat and have your abs pop through leather!"
It is crunch time, so Tamar meets up with Glamo to get a crash course in catwalking. T&VQuote: "Shy? That's what she's not!" Tamar needs to get her Tamar back with a quickness… where did she go? She is forgetting steps and acting like she doesn't know how to be fierce. T&VQuote: "This right here is too much to think about." Oh, Tamar please do not be a hotmess.com!
Hello, New York Fashion Week! T&VQuote: "There is nothing left to do but get my face snatched by my glam squad." I'm sure she also will be checking Benji off the list of possible assistants after he makes it seem like she was dying for some booze. He is also not seeing all those hints people are dropping about him being in the way. Maybe Tamar needs to employee him so she can give him some money to buy a clue! He should take that bowtie tat and skedaddle! However, Tamar is on to the next when she notices the bright red eye shadow they are putting on her and her "hump" bangs. Now, is it a good look for your day to day routine? Hell no! Is it a good look for fashion? Sure, why not? T&VQuote: "Don't it look like Baltimore back in the day?" Thankfully, Vince shows up in the nick of time to calm her nerves and give her that support and confidence she needs. It's time to werk! Thankfully, Tamar's first meal in a few days is not runway soufflé. She was amazing, and Vince could not be more proud of his wife!
T&VQuote: "Yes! The fashion show is over and now I can eat like Precious!" Tamar can also now openly beef about Benji. Poor guy didn't have a snowflake's chance in hell. T&VQuote: "Do not pass this line!" Always the positive reinforcement, Vince raves about the great job Tamar did in Fashion Week. Although, we don't see Tamar starving herself and wearing such out of the box makeup on the regular just to walk down the runway.
Will Tamar accomplish that look that every lady wants with her album cover image or is this going to be a disaster? Would you eat Soulshi? Has someone finally silenced Tamar? WE want to hear from you!
So this week, it's all about the sisters performing, minus Toni, in New York City and tempers are flaring as they try to put together a show in just a few days.
Things start off pretty innocently at Tamar's where the girls meet to decide what they will perform at the woman's executive luncheon-they land on a Diana Ross cover from back in the days of The Braxtons, but when vocal coach Terence comes in to give them a 'tune-up' they realize they are more than just a little rusty, as Tamar notes, BFVQuotes: "Let the cat come out in this throat, boo! There ain't no cat in here!"
And the dust is not just on their vocal chords, as we see during their first choreography session…per Trina, BFVQuotes: "We pretty much suck right now." (ouch). The frustration turns ugly when Towanda says she needs to leave to take her son to his first day of school and Tamar deems this unprofessional behavior- a serious blowout ensues and Tamar walks out after Towanda tells her that her bad attitude is the reason every group she's ever been in has failed (double ouch).
Eventually Towanda reschedules her flight and the session continues the next morning…true to form, Tamar is still huffing and puffing for an apology and Vince convinces her to just get back to work.
Meanwhile in Atlanta, Ms. Evelyn and Mr. Doc are on again! He is sweeping Momma Braxton off her feet and telling her that he wants to take their relationship to the next level…and it seems Evelyn is game this time around, BFVQuotes: "He's just a perfect gentleman and I think he's wearing me down a bit." Yay! (We like Doc 🙂 )
It's finally just about show time in NY and the ladies are a nervous wreck. Tamar is still squawking about the fact that they are not ready, Traci has had to show HER the moves again (irony at its best) and the clothing choices from the stylist are not up to par…at least not according to Tamar, BFVQuotes: "We're about to look a hot mess!"
The show must go on however, and the sisters pull it off-it's not perfect, but they looked pretty darn good to us! (literally, a bunch of us from the WE tv team were there!)
Next week, more drama from the ladies…and you won't want to miss it-trust us…
Well, last week the family was uniting and this week they're fighting…seems like a regular family to us! Let's start with Trina and Gabe- Towanda and Andre are still living with them and they finally agree (to Trina's dismay) that the time has come for them to move out if they ever expect to improve their own relationship.
Elsewhere in LA, Towanda is convincing Evelyn to go on a blind date with her "friend of a friend" (Towanda later admits that she never actually met the guy…oops). Evelyn reluctantly agrees, but when she gets to the restaurant finds out that Ralph is only 27-years-old (!). Too young for her comfort, BFV Quotes: "Where is his Daddy for God's sake?!"…Ev makes her exit after five minutes. She later addresses the situation with her daughters over lunch and expresses her annoyance with Towanda's dating choice…the rest of the girls agree and have a good laugh when Momma Braxton chooses to describe the boy using some slang terminology that should NOT be coming from such a classy lady…we'll let you watch to see what we mean 🙂
Back at Tamar's later, she is trying to explain to Traci why she should open a salon in LA instead of Maryland. Traci is not so sure, BFV Quotes: "I don't know if you really don't like Maryland…and Maryland is point blank nutbush…" Tamar even sets Traci up with an apprenticeship at high-end salon, Giuseppe Franco, but when the job includes making coffee and sweeping up hair, Traci decides it's not for her…can't really blame her there.
The drama continues when the sisters (sans Towanda) meet for dinner and Trina expresses concern about asking her sister to move out. She gets very emotional, but the ladies assure her that she is making the right decision for everyone. They also decide it's something to take up with Dr. Sherry.
Meanwhile, it's also time to plan for Towanda's birthday. Trina and Gabe head out to look for costumes for the party…Gabe suggests using the gathering to talk about the move, Trina disagrees. Unfortunately that doesn't stop him from handing Towanda a mover's gift card at the dinner…upsetting everyone. Nice one Gabe.
And the arguing is spreading…this time it's Tamar and Traci who get into it when playing a game at Tamar's. The verbal chaos escalates until both ladies are heated and Tamar says she feels physically threatened…which we think might be a little exaggerated…thoughts? Both girls do agree to go to counseling though, and everything seems to be headed in a better direction after hashing out some old feelings with Dr. Tara at the end of the episode.
Next week the ladies are heading to NYC for a major performance, and let's just say that 'stuff' really hits the fan (!)
This episode of Braxton Family Values was really all about our girl Toni-one tough cookie, she takes on another physical trial with her family by her side…meanwhile Tamar is giving it everything she's got in the studio (or trying to at least) and Towanda is finally giving Andre some well deserved (?) props.
We start off in LA; Tamar is meeting with Harvey to go over some tracks for her new album and pretty nervous about the whole situation. Not nervous enough to keep her opinions about the tracks to herself though, BFV Quotes: "He plays these tracks and they are boop! Bonk! Who's singin' to that? She's not. Nope." Well, it's not as if Harvey is some famous producer or anything right?…oh wait…anywho-Tamar does eventually find a track she likes, after explaining exactly what she is looking for, BFVQuotes: "It got to be stank like that; like Oh My God, what is that? It's funky-it's who needs deodorant? My record does!" (We're unsure as to why a body-odor scented album is a good thing, but will trust our girl on this one).
Later on, Tamar, Trina, Towanda and Traci meet for lunch- they are all in town to hear Toni's big announcement. Towanda already knows the dirt but won't divulge anything, despite her sisters' best efforts to drag it out of her. Good for you, Towanda! In fairness, she's probably also thinking about her husband, Andre's, book signing, which is taking place around the same time. He also wants her to be there…poor Towanda, she is always being pulled in a million directions!
Finally the entire family is together at Toni's and she reveals that her Lupus has caused complications that mean she'll need to have surgery-the next day (!). All of the Braxtons are shocked. Tamar especially is very emotional, saying she wishes she could take some of Toni's suffering on herself, which leaves everyone a little misty eyed, BFVQuotes: "My heart sank to the bottom of my Louboutins"…and Traci is just a bundle of anxiety, BFVQuotes: "This child is gonna make my nerves shot to shingles!"
Toni heads into surgery with her ex, Keri, by her side and emerges 4 hours later, safe and healthy 🙂 While she naps, the rest of the family goes to lunch and the ladies talk about how well their parents are getting along. Mom and dad are quick to correct them though, telling them not to read into anything. As Traci puts it, BFVQuotes: Deep down inside-in their inside parts, they can't stand each other!".
Wrapping things up, Toni comes home to recover and spend time with her (adorable) boys-she even sends Towanda home so she can attend Andre's book signing with Trina and Gabe. The turnout is pretty impressive and even Towanda has to give her hubby some credit, although she thinks he still has a long way to go in becoming the provider she is looking for.
Next week, more drama for the sisters as Traci takes on an apprenticeship at a salon (she's sweeping floors) and Momma Braxton goes on a blind date…with a 27 year old! Go Ev!
Connect with me on Twitter and Facebook for more inside updates.