During tonight's Kendra On Top, Kendra discovers "Splash" is more brutal than she imagined; she decides to quit the show on national TV. Kendra and Hank joke about an open marriage but when Kendra spots her ex-boyfriend, Shawne Meriman, training at Hank's gym, she can't decide whether or not to tell Hank (who finds out on his own).
Check out this close up! There's nothing hotter than neon green speedos against milky white skin…WE think Pat's got it going on!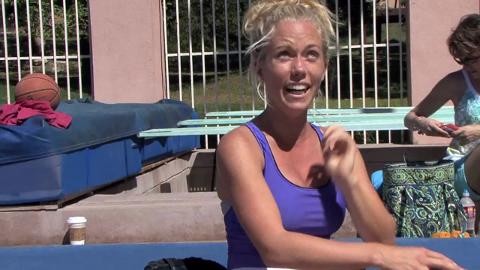 On tonight's David Tutera: Unveiled, caught between a fashionista bride and a conservative mom, David relies on a former centerfold model to get the bridal party in shape, then he plans the nursery for his baby daughter's arrival.
Here's a special recap from David!
Don't forget to subscribe to David's YouTube page… and don't forget to subscribe to WE tv's!