Kenneth "Babyface" Edmonds and his duet partner, Braxton Family Values star Toni Braxton, now have something else in common – a stint on Dancing with the Stars on their lengthy resumes.
The cast of the new season of Dancing with the Stars was announced this week and award-winning singer, songwriter and producer Babyface will be on Season 23 of the dance show competing for the coveted Mirrorball trophy and bragging rights. He is partnered up with pro Allison Holker. Allison took to her Instagram account to share her excitement.
https://www.instagram.com/p/BJvSdjChT3w
Toni Braxton was on the show back in 2008 and younger sister Tamar Braxton was on the show in 2015. While neither of the sisters took home the trophy, they definitely showed the world that the Braxton ladies can bust a move.
Toni and Babyface have a bit of a musical history – from Babyface and LA Reid signing Toni in the 90s, and producing some of her biggest hits, to the duo reuniting in 2014 for a duets album called Love, Marriage, & Divorce for which they won a Grammy in 2015. Toni calls Babyface her "musical husband" and has hinted that another duets album is on the way!
In the meantime, WE wonder if Toni will be giving Babyface some insider tips to help him make it to the DWTS finale.
This week on Million Dollar Matchmaker, Patti tries to find love for a famous ex who must change his playboy ways and a delusional millionairess who needs to drop her ditzy act. Learn more about why they came to Patti for help!
MEET OJANI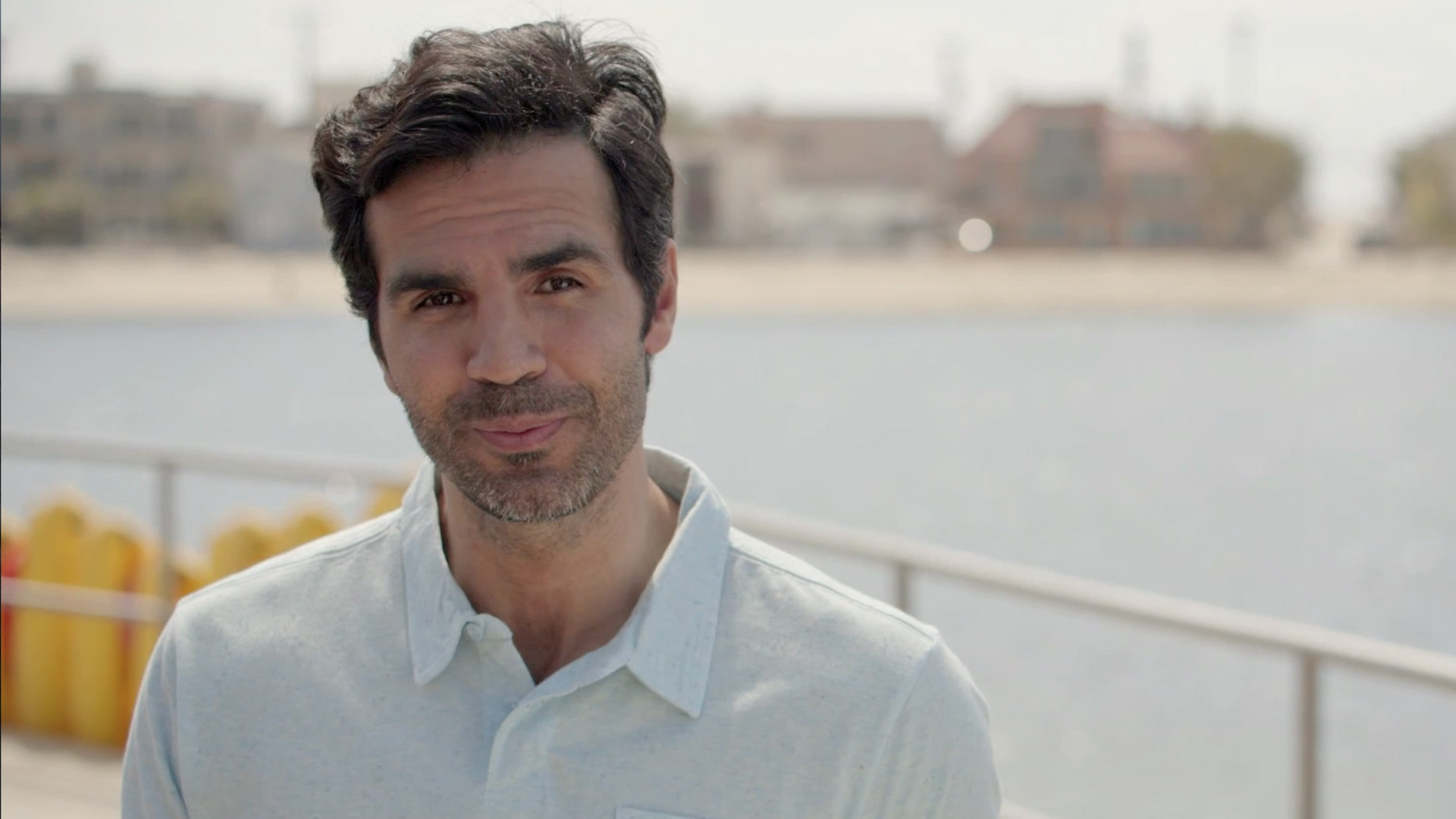 Ojani Noa is a 41-year-old model and actor from Cuba who hasn't been able to get over the first love of his life, ex-wife Jennifer Lopez. J. Lo is a tough act to follow, and so far no one has even come close to winning Ojani's heart (or his chiseled abs). His broken heart, and bad habit of objectifying the women he dates, have left this latin lover feeling anything but loved. So he's turning to Patti for help! WE asked Ojani some questions to get to know him better, and here's what he had to say:
WHY DO YOU WANT PATTI TO HELP YOU FIND LOVE?
Because I'm tired of the same dating situation.
WHAT ARE YOU LOOKING FOR IN A RELATIONSHIP?
Honesty, loyalty, and somebody who's not afraid of commitment.
WHAT IS YOUR IDEA OF THE PERFECT DATE?
A nice romantic dinner, good conversation, and a nice walk on the beach.
DO YOU BELIEVE IN LOVE AT FIRST SIGHT?
Yes
DO YOU BELIEVE EVERYONE HAS A SOUL MATE?
Yes
IF YOU COULD TRAVEL ANYWHERE IN THE WORLD WITH A PARTNER, WHERE WOULD YOU LIKE TO GO?
Home to CUBA
MEET ROBIN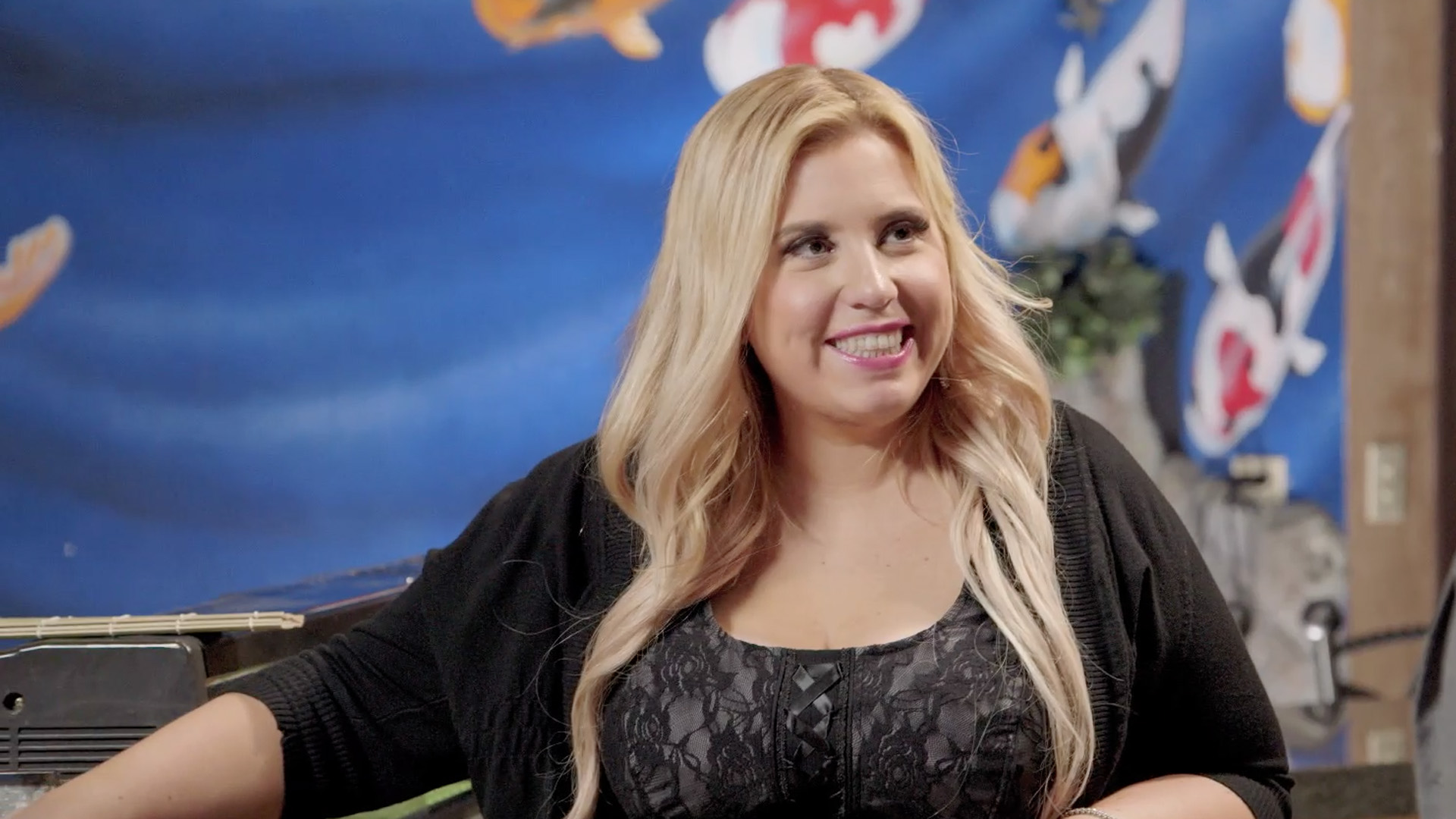 Robin Kassner is a New York native who has built a real estate empire. But, while Robin is as business savvy as they come, she's clueless when it comes to love and is a repeat client at The Millionaire's Club. Robin sees a perfect 10 when she looks in the mirror and wants to find a husband who's off the charts when it comes to looks. However, the men she's been dating have found that Robin's quirky personality gets downright scary when mixed with lots of booze and offerings of sex on a first date. At 39 years old, Robin knows that she needs to get serious if she's going to find a husband and is seeking Patti's help…again! WE wanted to get to know Robin better so we asked her a few questions. Here's what she had to say:
WHAT IS YOUR FAVORITE PAST TIME?
Going to the dog park with Bruiser and Paris Hilton, my Pomeranians.
WHAT IS YOUR FAVORITE QUOTE?
"Imperfection is beauty, madness is genius and it's better to be absolutely ridiculous than absolutely boring."
IF YOU COULD TRAVEL ANYWHERE IN THE WORLD WITH A PARTNER, WHERE WOULD YOU LIKE TO GO?
Japan to have a Hello Kitty wedding.
WHAT PERSONALITY TRAITS DO YOU WANT MOST IN A POTENTIAL PARTNER?
Sense of humor, intelligence, kindness, and a love of dogs.
WHAT PHYSICAL TRAITS ATTRACT YOU TO A POTENTIAL PARTNER?
Tall, well built, with kind blue eyes.
WHAT DO YOU FEEL YOUR BIGGEST STRENGTH IS IN A RELATIONSHIP?
I am an upper who makes everyone happy.
Will these two millionaires finally find love or check out alone? Find out during an all-new episode of Million Dollar Matchmaker FRIDAY at 10/9c!
After 11 years together, Vow or Never stars Jim Jones and Chrissy Lampkin are still learning new things about each other.
Last week, the couple chatted with Hip-Hop Wired and the question of Lampkin's Afro-Cuban ancestry came up, and Jim responded, "She's Mexican."
A bit of awkwardness followed that response, and Jim, who is Afro-Latino responded to his own answer by asking "Where does Afro-Cuban come from? I never heard of Afro-Cuban. I [have] heard of Afro-American, so does that mean there's Afro-Asian?"
Chrissy decided to school her fiancé and let him know that she is black and Cuban. "My Cuban side of the family laughs at me because I don't speak Spanish."
Check out the video:
Watch the series premiere of Jim & Chrissy: Vow or Never THURSDAY at 10|9c.
L.A. Hair's Kim Kimble once again kills the hair game as Beyoncé slays the 2016 VMA's in a braided do as jaw-dropping as her 16-minute long performance. Queen Bey made quite the entrance in an angelic blue feathered gown (and not to mention $13 million worth of jewelry!) with Blue Ivy by her side in a gorgeous powder pink dress.
Kim Kimble gave us a behind-the-scenes look, documenting the night!
Bey's mini-me, Blue Ivy was also 'Kimbleized', rocking French braids, looking as cute as ever.
This mother-daughter duo stole the show at the VMAs!
Watch out Becky with the good hair, Queen Bey is coming for you.
Kim definitely pulled out all the stops on Beyoncé's hair and WE think she looked amazing! The upcoming season of L.A. Hair is right around the corner! For more updates follow WE tv on Snapchat (WEtvOfficial), Twitter, Facebook, and Instagram.
WE know him as District Attorney Adam Schiff from Law & Order, but the actor behind the stern, yet beloved character, Steven Hill, lived a long life on and off screen. Last week, Hill passed away in Manhattan at the age of 94. WE will air a Law & Order marathon honoring the late actor with our favorite Adam Schiff episodes Tuesday, August 30th starting at 8 p.m.
Hill began his career on Broadway and turned to film in the 1950s. After a hiatus from acting throughout most of the 1970s, Hill returned to show business in the 1980s. His last onscreen appearance was on Law & Order in 2000.
In his obituary, The New York Times quoted Law & Order creator, Dick Wolf as he described the actor. Wolf said, "Steven has more moral authority than anyone else on episodic TV." This speaks highly of Hill considering Wolf's extensive Law & Order franchise and the amount of pros who have appeared throughout the series.
Hill is survived by his second wife, Rachel Schenker and their five children, four children from a previous marriage, and many grandchildren and great grandchildren.
Watch the Law & Order marathon honoring Steven Hill Tuesday, August 30th beginning at 8|7c.
Patti's clients had a great stay at The Millionaire's Club this week, and WE have all the details on their experiences!
Ashley Iaconetti fell in love with who she thought was Mr. Right during her first stint on Bachelor In Paradise. Unfortunately, he didn't feel the same way and insisted that he couldn't date Ashley because the thought of losing her friendship was too much to bear (translation: it's not you, it's me.) Patti stocked up on tissues for her meeting with Ashley and laid out some hard truths in hopes of getting the sensitive virgin to let go of the bachelor once and for all. It took a few tries, but thankfully Ashley finally followed Patti's instructions and deleted the man of her nightmares from her social media accounts and kept an open mind while on her dates. Ashley ended up having a great time and found a match with Chris. WE wanted to hear more about Ashley's experience, and here's what she had to say off camera: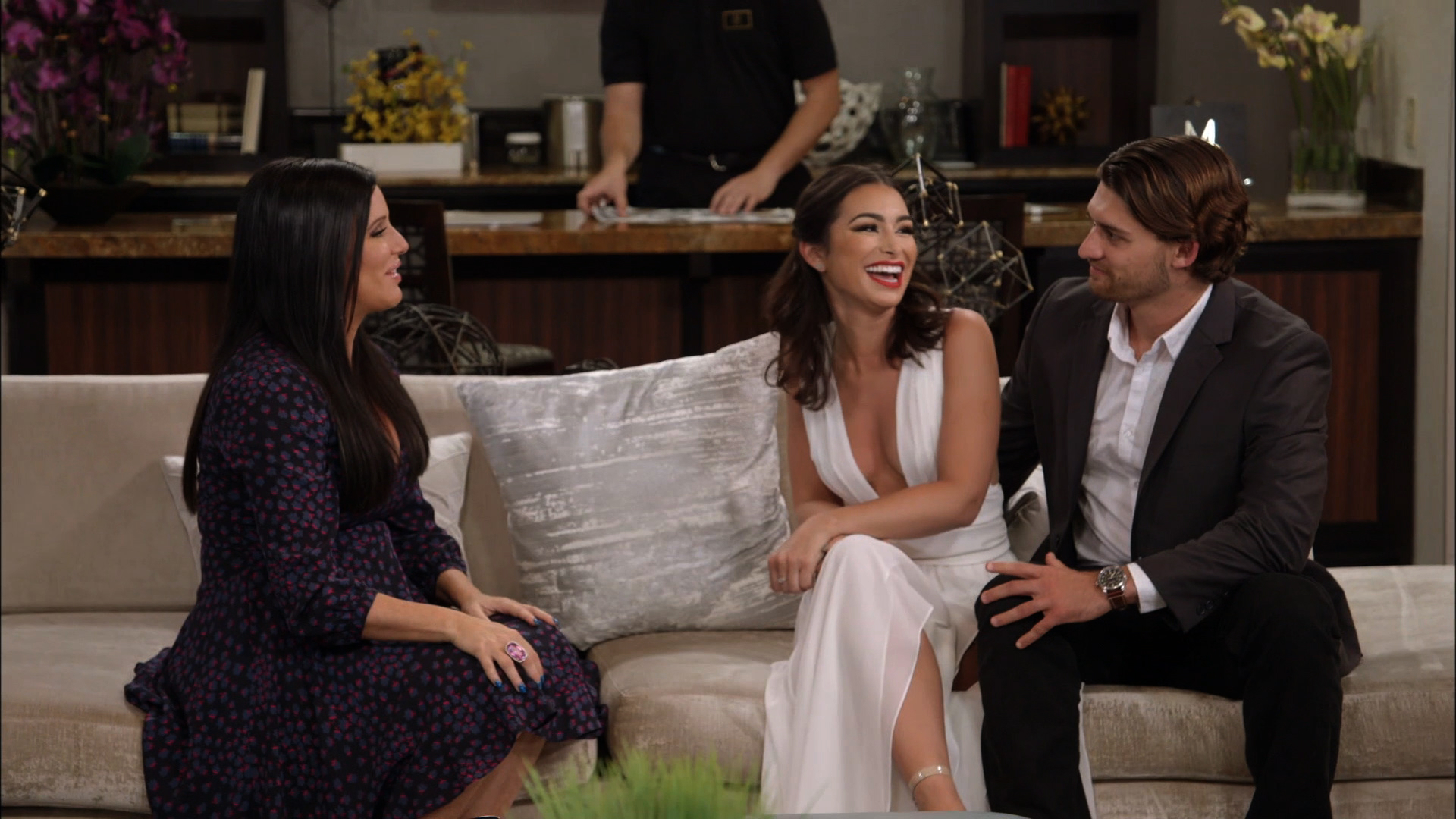 "I walked into to this experience completely aware of my dating troubles. I know I'm too picky. I don't fall for men easily and when I do, I fall hard and I can get wrapped up and obsessed with the idea of them. I'll concentrate too much on certain guys and I invest too much time in guys there is likely no future with. I know I get hung up on guys who aren't emotionally available to me or aren't interested in committing to me.

I thought the least I can do is go into the week's dates with an open mind and leave the past in the past. I took Patti's advice and didn't compare either guy to the men of my past. I truly felt open during the day of my dates and hoped that one of the two could be a future boyfriend.

While my week at Harrah's working with Patti wasn't easy emotionally, I left feeling like a stronger girl. I have continued to work on letting go of past relationships. Each day I hope I take a step forward in the direction of true love!"
WE are glad that Ashley is learning to put the past behind her and wish her the best of luck in her future relationships!
Dakota Pratt is a catch! But, this genuinely nice guy with a super laid back personality has been a magnet for damaged women. In fact, he's so laid back that he just brushed it off as "his thing" when Patti brought up his past bad experiences and totally missed the red flags that Patti placed during his love lesson. Luckily, Dakota was ready for change and went on his dates with an open heart. When talking about his dates, Dakota said, "We really got to know each other. It was nice to be so comfortable…" He went on to tell Patti that Ally had "a very honest way about her" and has "probably never told a lie in her life." It sounds like a far cry from the women he's used to dating!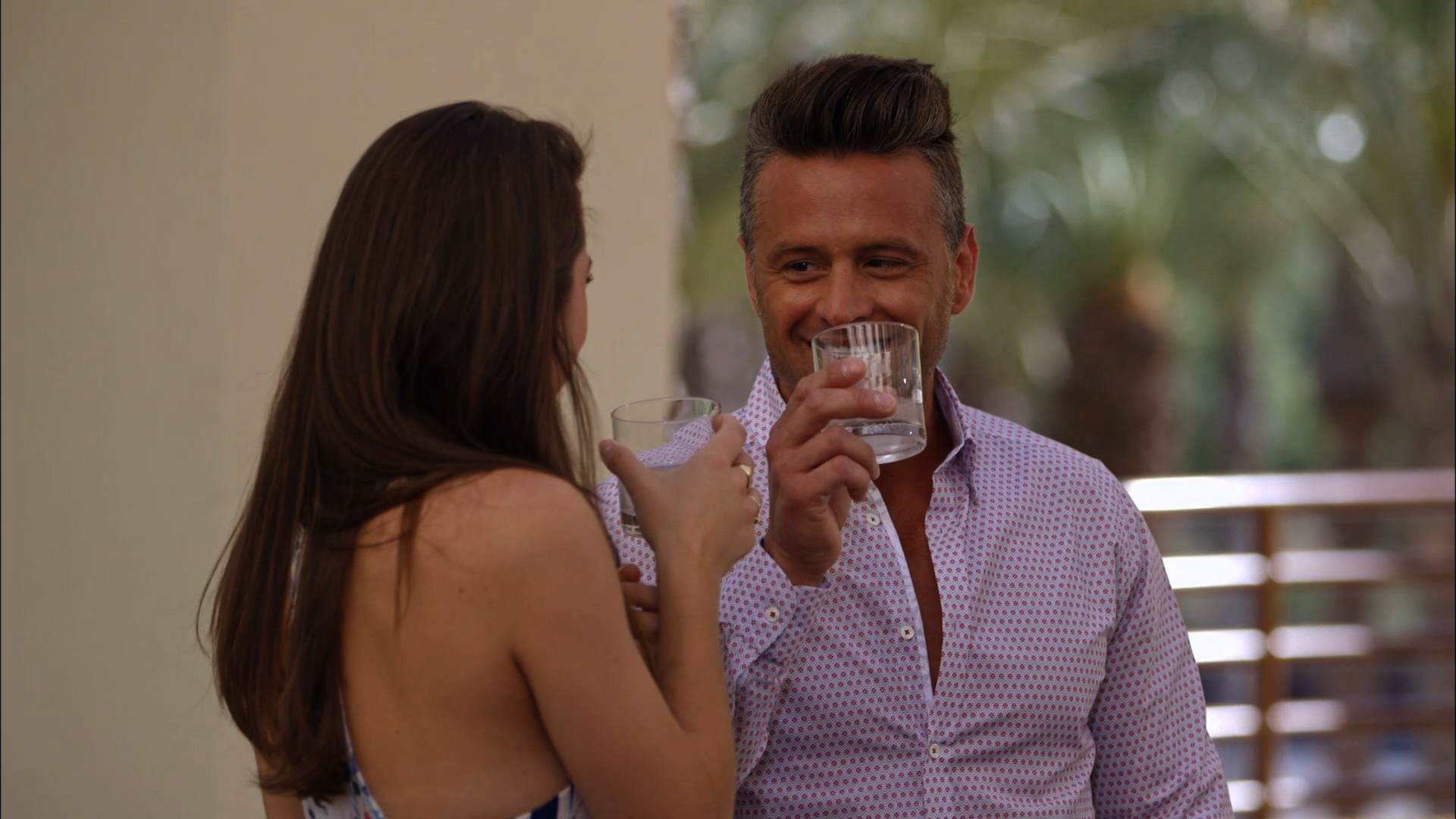 When Patti wanted to know more about Dakota's date with Lenisa, who she was sure would be Dakota's perfect match, he pointed out that he was drawn to her naturally beautiful and exotic look. And although he claimed everything about their date was very natural as well, he checked out with Ally. Patti was shocked at first, but her shock quickly turned into an "I told you so" moment. After the show, Dakota realized that Ally may have been a great match, but she wasn't the one. He went back to The Millionaire's Club for Lenisa, and they have been together since! WE hope to see more of Dakota and Lenisa in the future!
Will Patti's next two millionaires meet their match or check out alone? Find out during an all-new episode of Million Dollar Matchmaker Friday at 10|9c.
It was a great Friday night on Million Dollar Matchmaker! WE loved this week's dates and will be trying them out for ourselves. Read on to find out how you can, too!
Creative Cocktail Class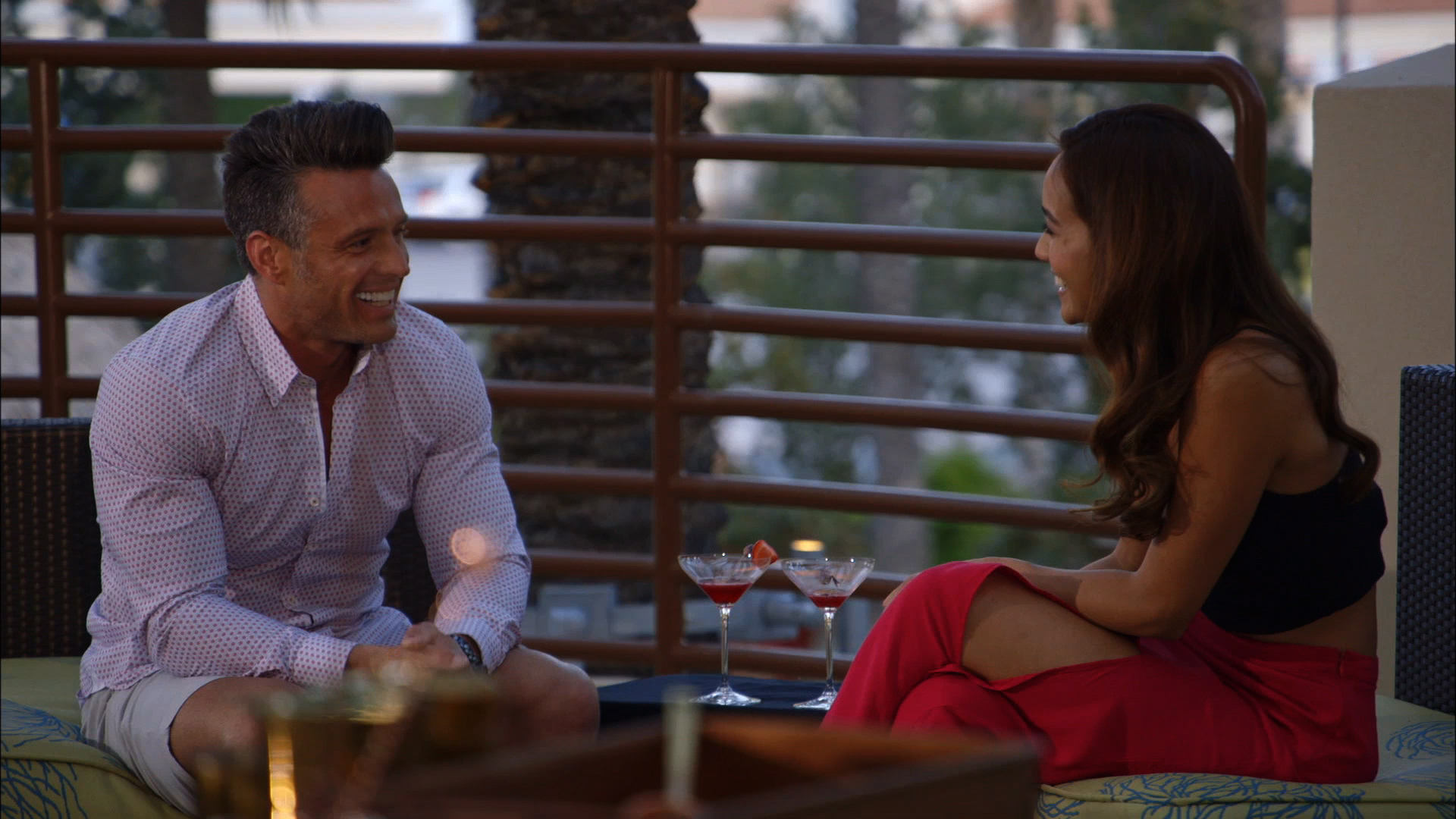 Dakota and his dates learned how to make the perfect cocktails with a private mixology lesson. WE think this is the perfect date! Not only will you get to learn how to do something fun, but you'll also have the opportunity to get a sense of your date's likes and dislikes. And, if the date isn't going particularly well, at least you'll have cocktails to numb the awkwardness!
WE are dying to check out New York City's Apotheke Academy's Market Fresh class. You and your date can get creative learning how to mix drinks using fresh and unique ingredients from the local farmer's market as well as Apotheke's own rooftop herb garden. Classes are $150 and run every other Saturday from 2-4pm. Check out their website for a full list of class options and to purchase tickets!
If there are no cocktail classes in your area, create your own! Grab a recipe book, pick out two or three of your favorites, pick up the necessary ingredients, and work together with your date to follow the instructions.
Playful Paddle Boating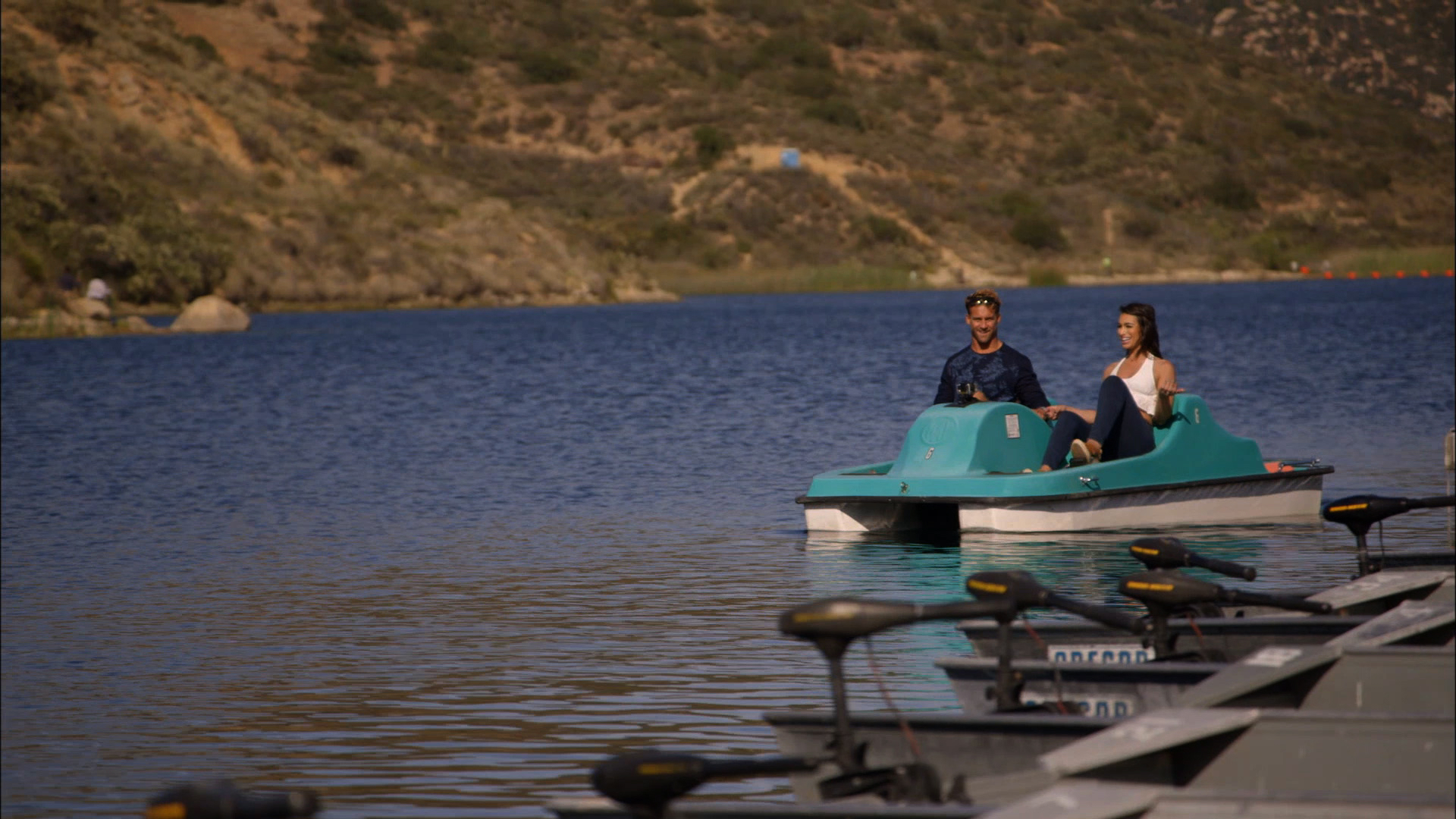 Ashley and her dates had an idyllic afternoon paddle boating on a lake followed by ice cream. In the midst of New York City's hustle and bustle, you and your date can still have a low key, romantic afternoon on the water.
The Loeb boathouse is located in the heart of Central Park and is open April-October. They offer rowboats and kayaks starting at just $12 for the first hour. And once you've had enough boating, you can walk the park, set up a romantic picnic or just sit on the great lawn with some ice cream.
Not a New Yorker? Not a problem! Most local lakes have paddle boat or canoe rentals available. Once you're done on the water, set up a picnic nearby and continue to get to know one another over a glass of wine, fruit and cheese.
Watch Million Dollar Matchmaker every Friday at 10|9c and check back here to find out how you can plan a million-dollar date!
When a business war is waged in the ATL, the hair bosses start acting like true gangsters. Every mob boss has a gopher and when Maja asks Stephen to pay her back for what went down at his industry brunch event with Pat, he rose to the occasion. That's why WE are naming Stephen the Beauty Boss of the Week! Here are just a few reasons why: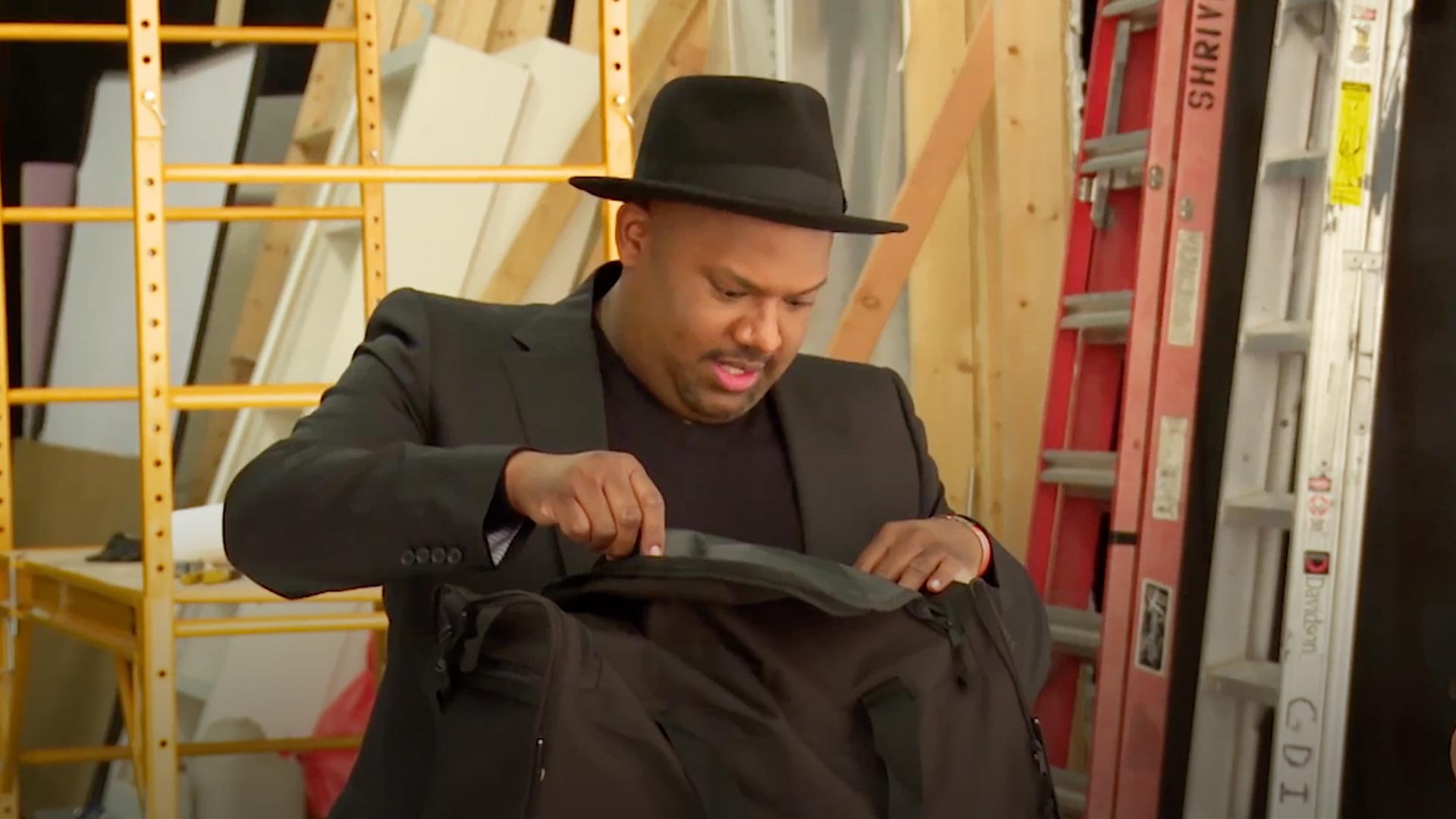 1) He's the Bitch Whisperer.
A self-declared title that's proven to fit. Stephen is used to women in the beauty industry and knows exactly how to play to their egos in order to get them to do what he wants. This skill comes in handy when Maja sends him to get a check from Pat in order to buy back her own social media accounts!
2) Proud supporter of the Weave Wives.
He's been indoctrinated into Maja's Pretty Girl mafia! When it comes time to cast stylists for her infomercial, Maja solicits Stephen's posh taste and acute attention to detail.
3) Stephen's his own boss.
Not only does Stephen run his own salon, but he's also the founder and leader of a society for beauty professionals for the Greater Atlanta area.
4) He's got an A-list portfolio.
When it comes to his client book, Stephen's done the heads of some of the biggest names in hip hop and R&B including Mary J. Blige!
Check back next week to find out which Beauty Boss is #CuttingIt best!
On this week's episode of Cutting It: In the ATL, WE saw a side of Dedra that WE weren't ready for!
The J'Doah owner has been laying the groundwork to open her own beauty school, but the expenses are piling up. After she got the most recent work estimate from her contractor, Dedra realized that desperate times call for desperate measures. She may be short on cash, but she's not short on assets – meet Victoria and Secret! After some heavy flirting and shameless bargaining, it sounds like Dedra is going to get exactly what she wants.
Watch the whole scene unfold below and tell us what you think of Dedra's game: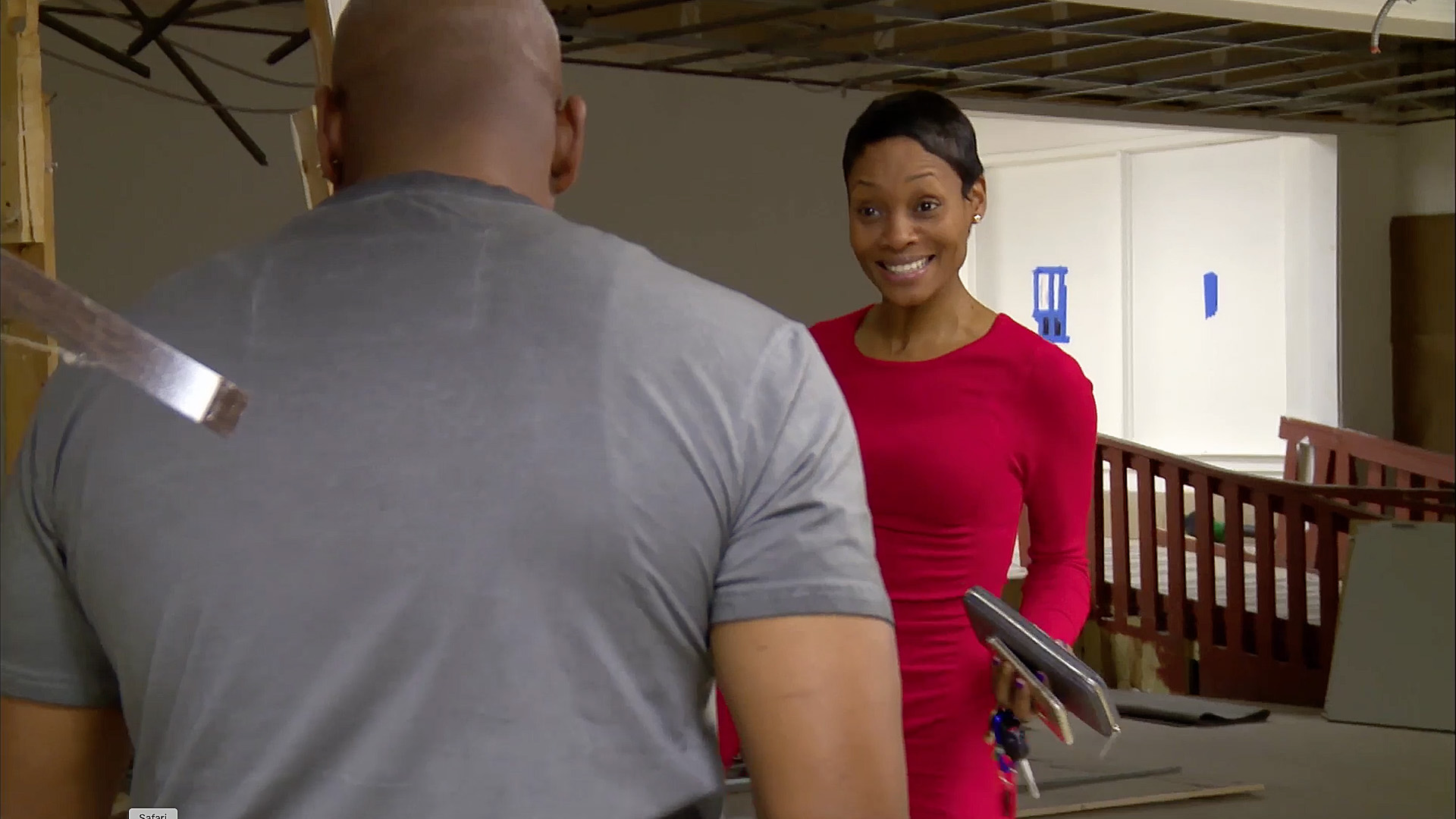 Watch Cutting It: In the ATL at its all-new time Thursday at 9|8c and check back here to see which scene left us saying "what the ATL!?"
One of our favorite Atlanta bloggers, KarmaJonezKnows has been tuning in to Cutting It: In the ATL and WE think what she had to say about last week's episode was on point. Read her blog below and let us know if you agree!
Well it looks like the smoke may be clearing among the hair divas in the ATL, but let's not speak too soon. Something tells me that the ladies aren't going to be able to keep it classy that much longer.
This episode starts off with Beautii, Maja and LaKenya catching up over drinks to rehash all of the drama that had gone down over the last few weeks. While LaKenya and Beautii seemed to be completely over everything, and everybody, Beautii somehow saw a glimmer of hope for the group.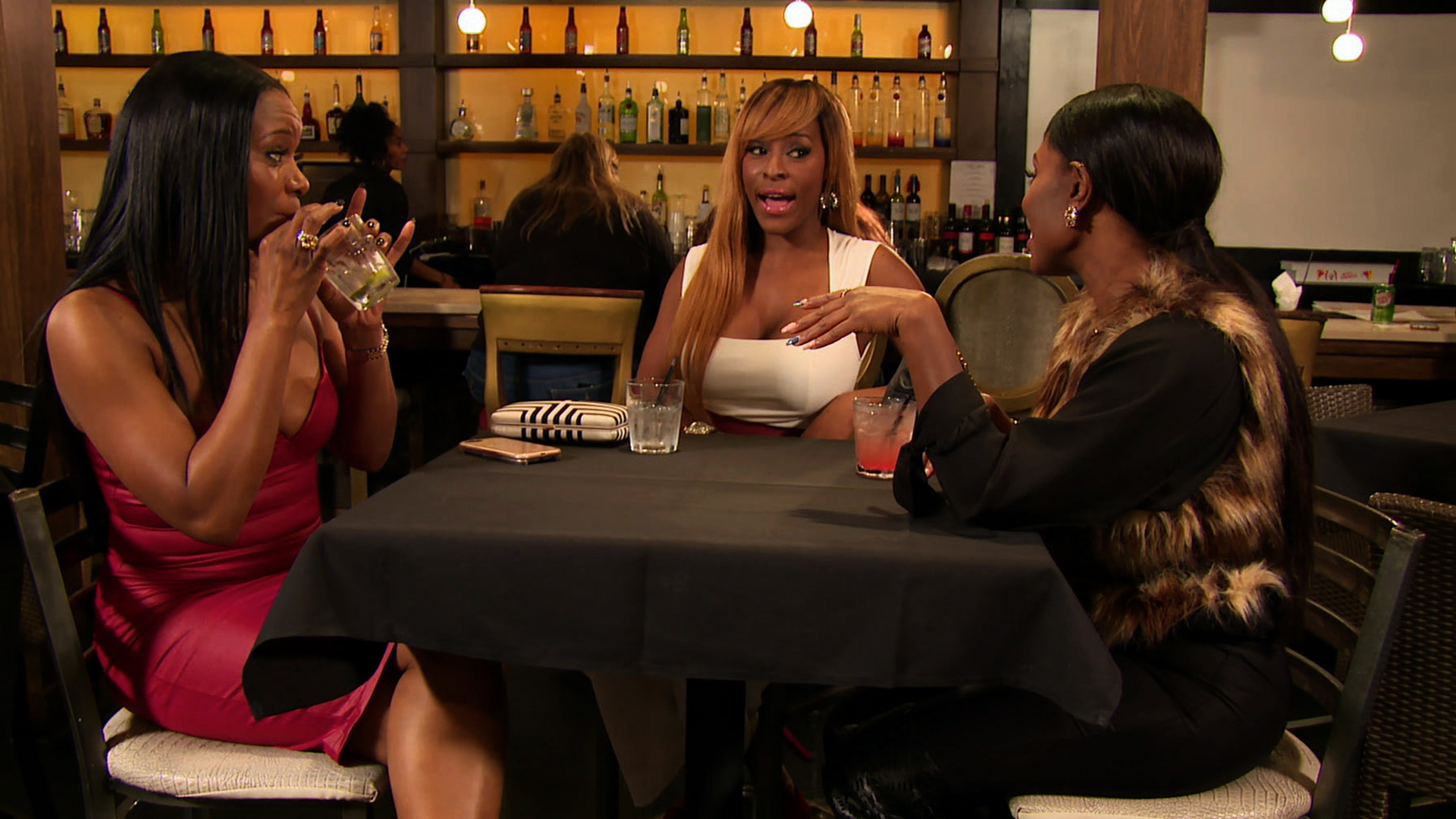 She thought it would be a good idea to host a "Peace" dinner at her house. (Dedra didn't get an invite.)
Speaking of Dedra, her new beauty school is finally coming together. She and ol' Project Pat couldn't wait to make the other girls "jealous." Dedra even poured out some champagne to pay her respects to her competition's deceased careers.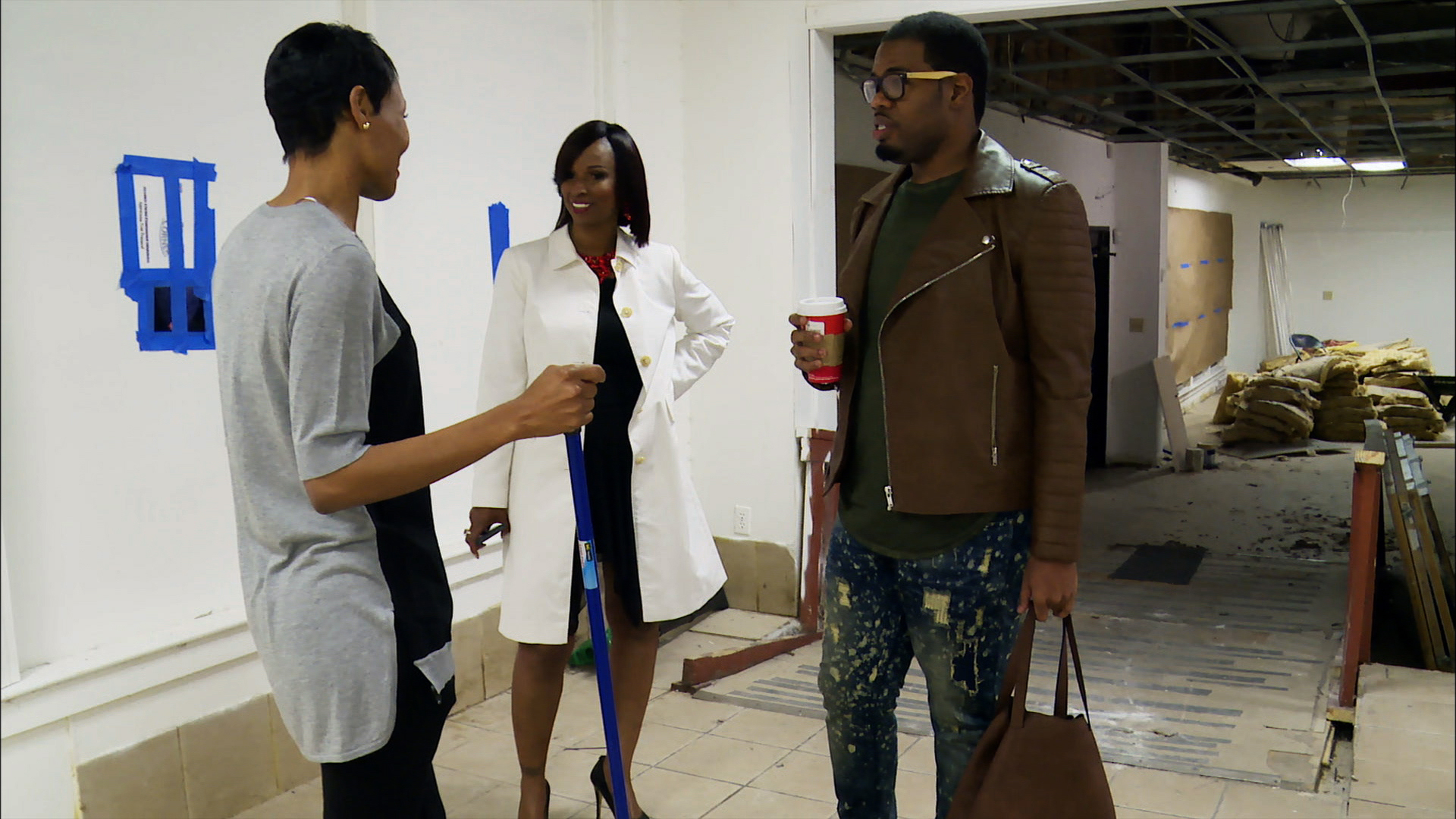 Later on in the show, the girls gathered at Beautii's place for dinner. Mushiya arrived with a few bags of groceries, and decided to throw down in the kitchen alongside the hostess. It turns out that Mushiya was a "distraction" for Beautii, causing her to burn her beans to a crisp. Yikes!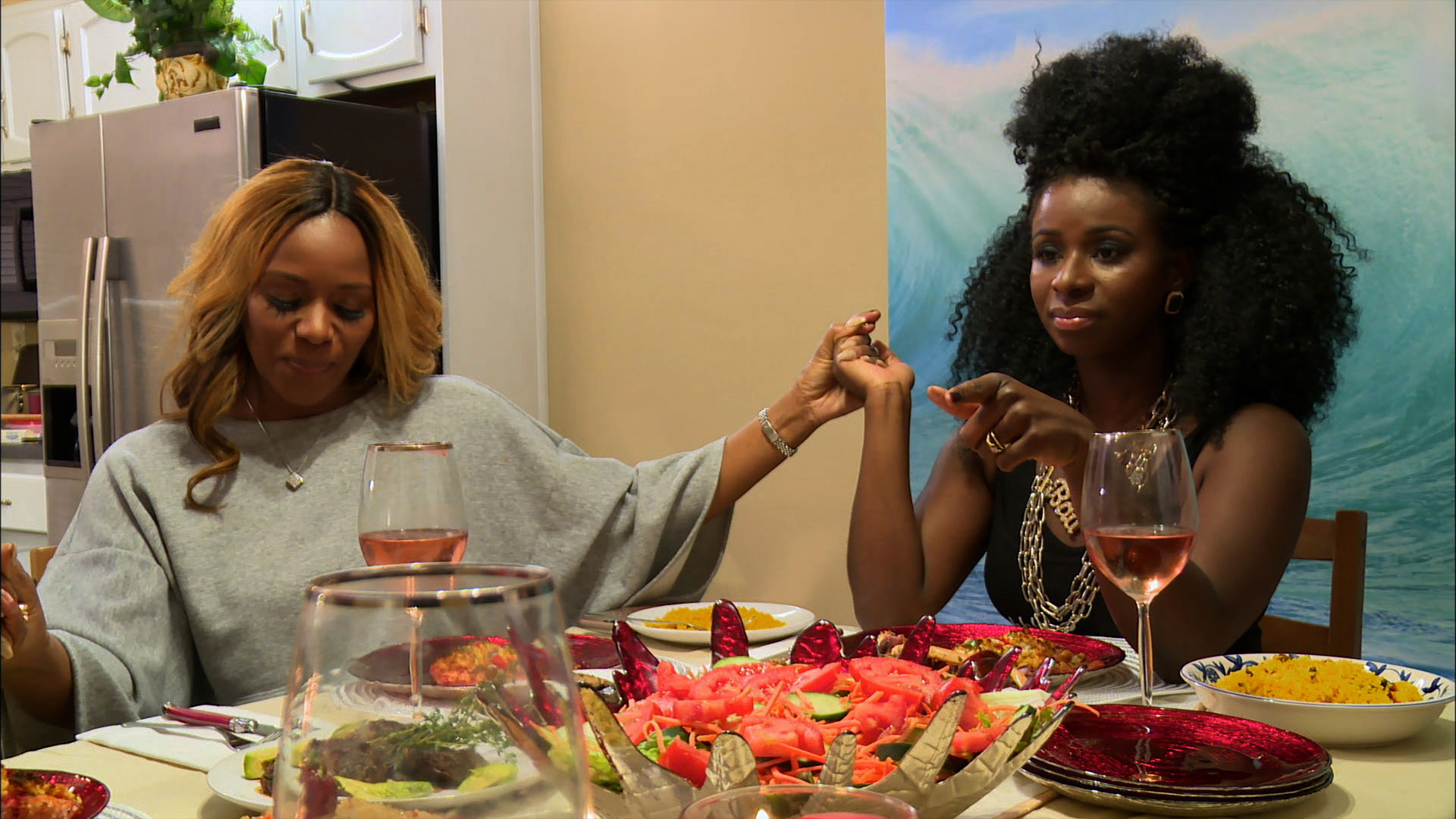 To everyone's surprise, Maja, LaKenya, and Mushiya were getting along like long-lost childhood friends, which left Beautii feeling like a 4th wheel in her own home. Not only were the girls getting along, but they were mocking her AND her cooking! Of course, Beautii didn't take too kindly to that, and she put the Three Musketeers out before they could even finish their food.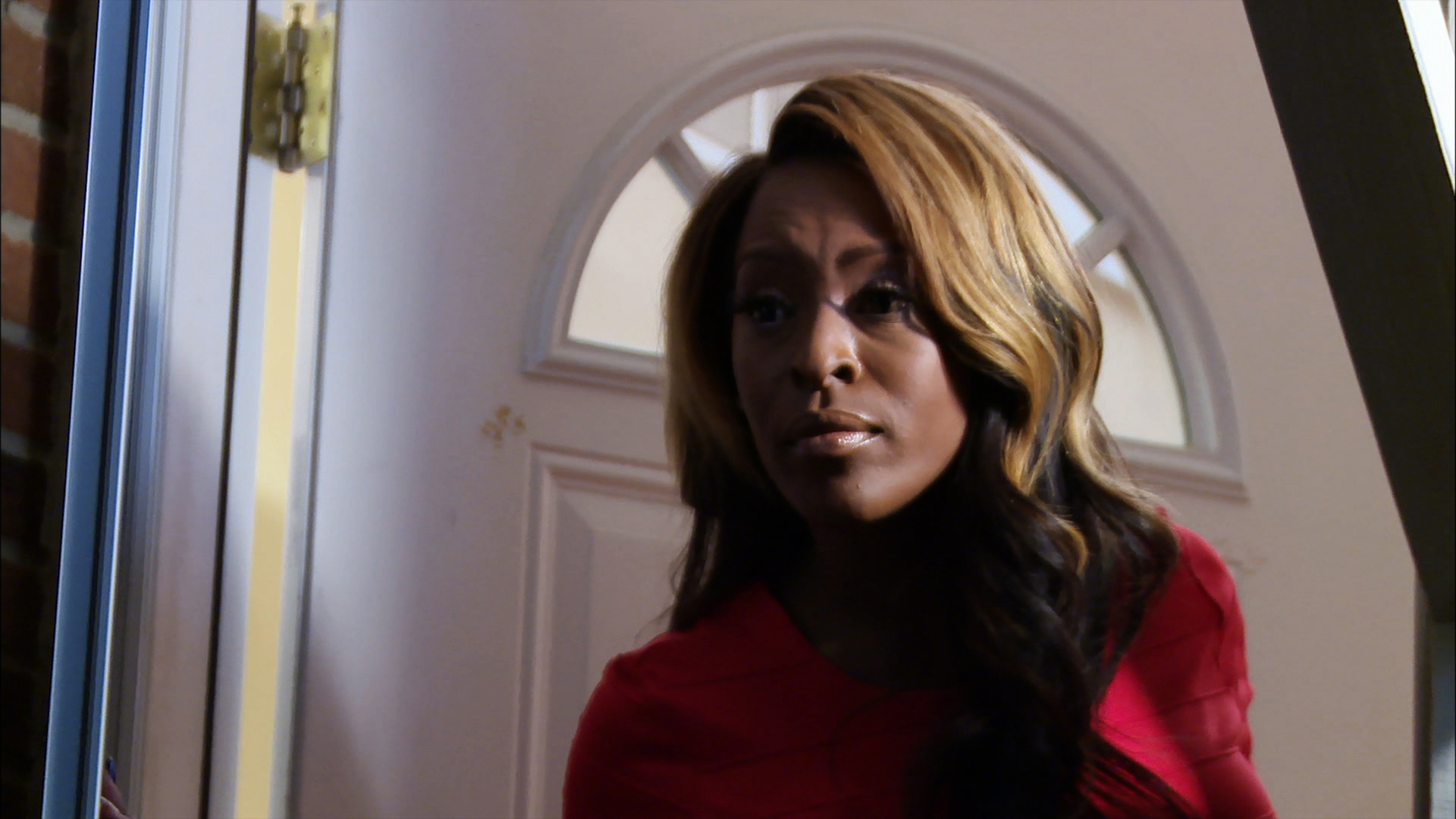 Meanwhile, Devilish Dedra was on the other side of town working alongside Stephen "High Brow" Webster against her will. The two were participating in a fashion show in conjunction with KONTROL magazine, and they simply couldn't STAND it!
Before I knew it, Dedra had asked Stephen if he had a bra on, and things got REAL. Stephen followed up with an insult of his own, informing Dedra that he knew of an experienced dog trainer who trained B*tches like her. I had to clutch my pearls! THE SHADE!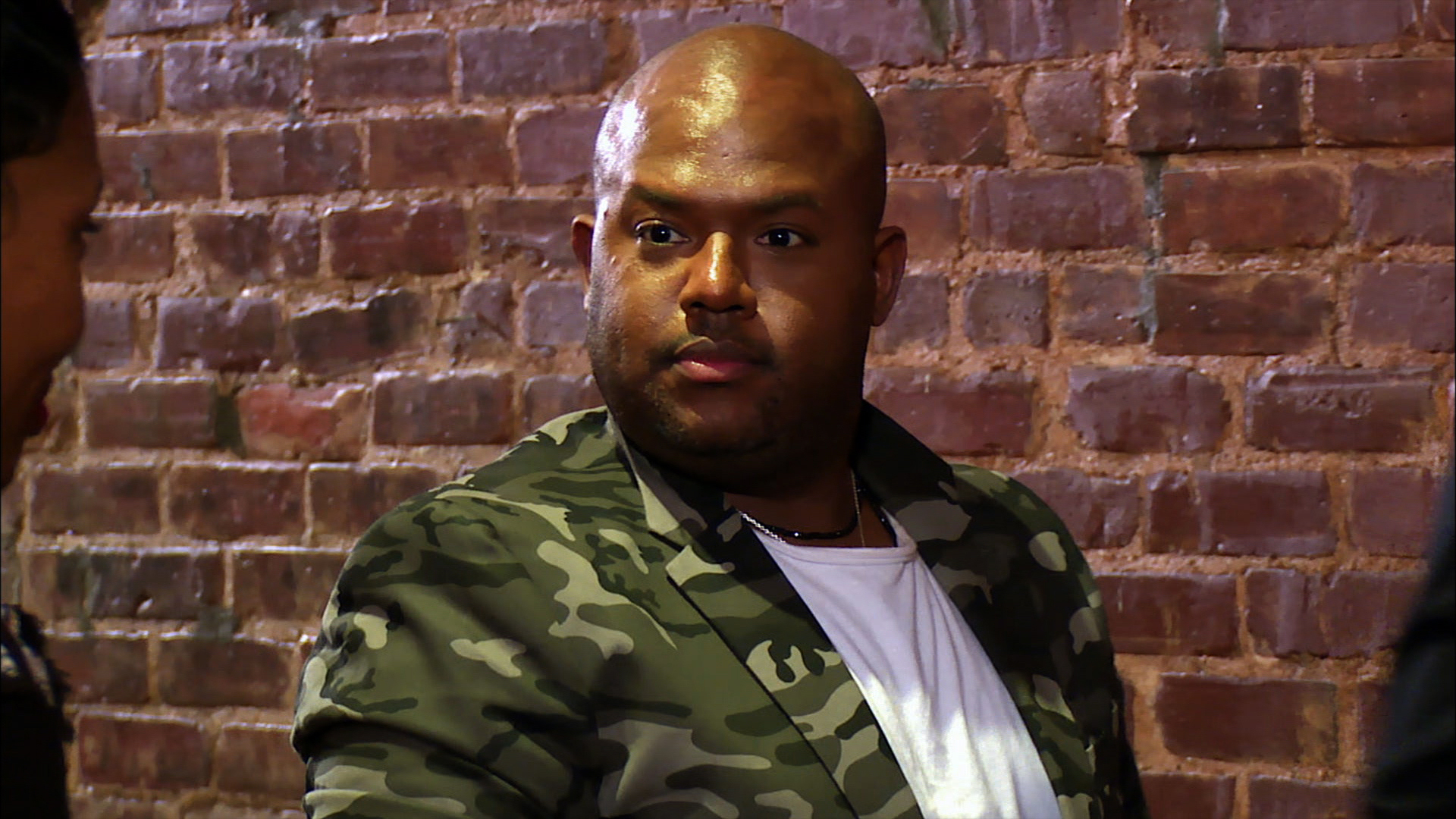 As the show came to a close, Beautii and Mushiya met up in an effort to clear the air, but nothing good came of it. Beautii was trying to convince Mushiya that she was responsible for the burnt beans, and Mushiya was trying to get Beautii to understand that in her culture, sharing the kitchen was a sign of respect and friendship. Beautii decided that she didn't want that kind of friendship or respect -she wanted to cook in her kitchen – ALONE.
She started dropping F bombs left and right, and not-so-kindly excused herself from the table. She was officially OVER Mushiya, and per usual, Mushiya simply didn't give a f*ck. She finished her glass of lemon water and asked for the check.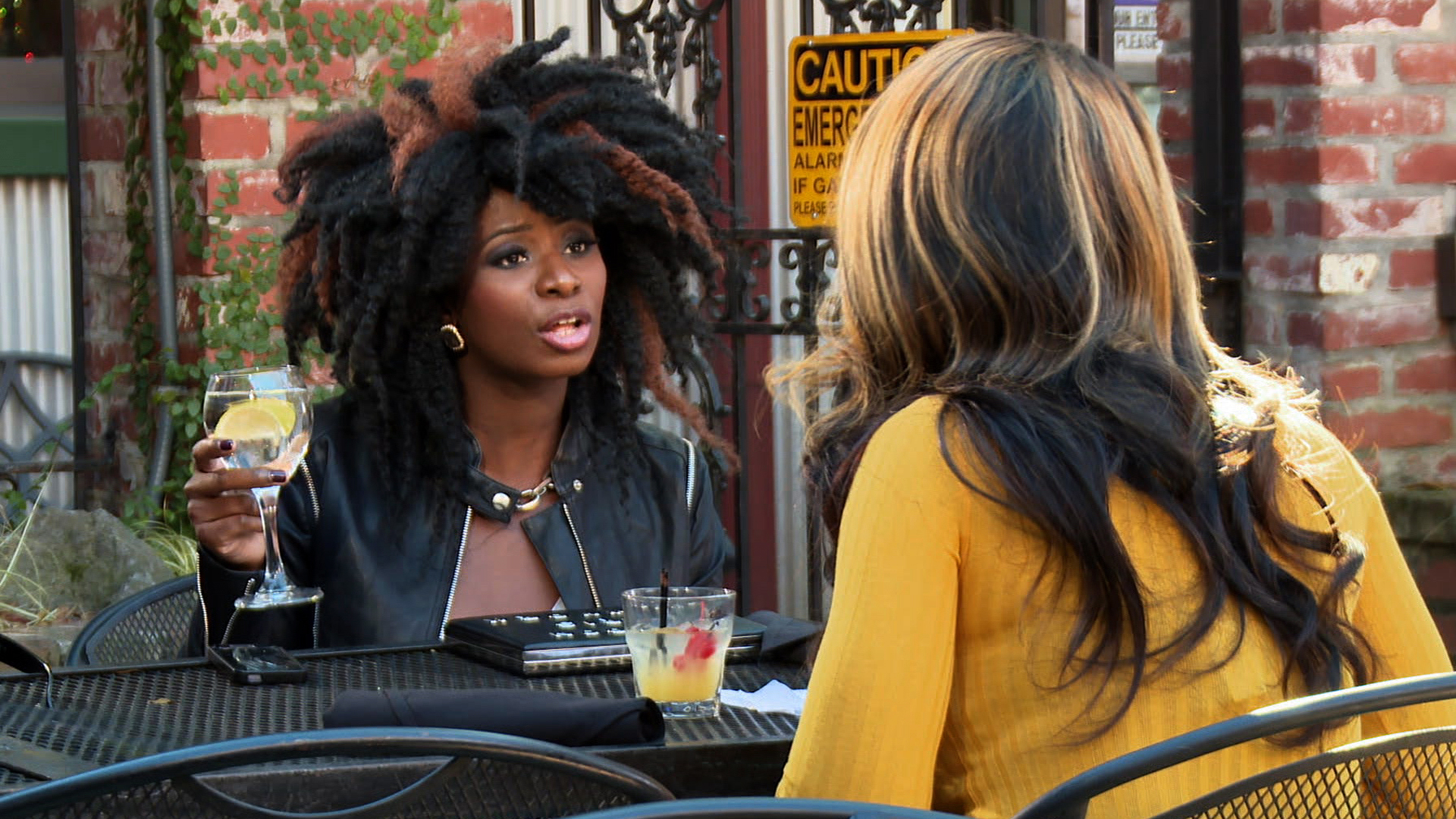 Can these ladies finally let their hair down, and get on the same page? I doubt it. But we'll see on the next episode of Cutting It: In the ATL tonight at 10|9c! Will YOU be watching?
#karmajonezknows
Thanks again for writing Karma! Head over to KarmaJonezKnows.com for more about #CuttingIt and the latest in beauty, celebrity news, entertainment and fashion.