Avoid a honeymoon do over! WE tv wedding experts Diann Valentine and Jim McCann share their best destination wedding and honeymoon hot-spots.
With winter holidays coming up, you might be thinking of a romantic getaway—or maybe you're planning a destination wedding or honeymoon for yourself in the near future. Whatever the occasion, the last thing you want to do is spend a bunch of money, only to wind up wanting a "Do Over." So we've gotten the I Do Over experts to give you their best romantic travel tips.
A lifetime spent guiding other people's romances can make someone very picky when it comes to their own personal favorites. Whether you've seen Diann Valentine's beautiful wedding orchestrations throughout the years or just come to know her on I Do Over, you can tell she accepts nothing less than the best—for her couples and herself. And as for Celebrations/1800FLOWERS founder Jim McCann… well, just think how many weddings and anniversaries he's influenced over the years. Countless.
Remember, these are the people who care so much about romance that they're re-doing disastrous weddings one by one…AND giving each couple a honeymoon do-over as well. They don't want to be wiping your tears in the future—so see what they've got to say before booking your journey into love.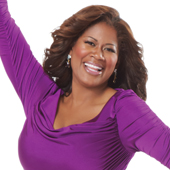 Diann Valentine's Tips
What is the best honeymoon spot for young couples on a post-wedding budget?
Islands are great, because couples will likely benefit from year-round beautiful weather as well the opportunity to engage in lots of beach activities. (Of course, they can keep things quiet if they prefer.) Depending on where a couple lives, it's easy for them to choose an island that may be fairly close to home and cut down on the travel costs.  For example, west coast brides will love Cabo San Lucas— especially the easy two-hour flight.  New York brides can just as quickly hop over to the Bahamas or St. John (USVIs) for a few days. (Get more info on Bahamas travel on Celebrations.com)
Editor's note: As part of the US Virgin Islands, St. John does not require a passport for travel from the US mainland.
What is the most romantic place in the world?
Italy.  My two favorite cities are Florence and Lake Como.  I prefer to stay away from some of the more obvious choices such as Paris because they quickly turn into tourist spots.  I love to travel and enjoy a city with the locals, and both of these Italian cities allows you to do just that, while still allowing a couple to enjoy the shopping, great food and amazing architecture in this gorgeous country.
Name three places on your bucket list.
Morocco – I am so inspired by other cultures of people of color, so I am anxious to experience the food, shopping and architecture that is valued by the people from this region of the world.
Fiji – I love warm weather and beaches, and I have wanted to experience this destination for years now.  Although a small population resides on the islands, there are still a significant number of Fijians living there, and I hope that they have done a good job of protecting their culture, as this would allow me to educate myself about it.
Capri – I am so in love with Italy and intend to purchase a second home there, but I have never visited Capri.  It is widely known for wealth and romance–two of my favorite topics.
Jim McCann's Tips
What's the best honeymoon spot for couples on a budget?
An all-inclusive, like Sandals allows for you to budget properly, as you will know all costs ahead of time. For those on the East Coast, the Caribbean has inexpensive flights and plenty of all-inclusives. (Get details on Sandals destination wedding and honeymoon packages on Celebrations.com.)
What's was your most memorable trip-of-a-lifetime? Why was it so special?
My honeymoon. It was the last time in 38 years that I had two weeks off.  We arrived in Germany, rented a car, and had nothing planned other than the day we would arrive in Europe and the day we would leave.  We had the time of our lives traveling around Europe, and have never been so free and unplanned in our travel since.
Do you like destination weddings?
Destination weddings are increasingly popular as you have a number of controlled variables.  They are usually smaller in number of guests, and you have a jump-start on the honeymoon.  They are particularly attractive to those having a second marriage.  Keys to picking the right place: make sure it is somewhere with a lot of direct flights, that has meaning to the couple, and is someplace that you think others would enjoy traveling to.
My Tips
What is the best honeymoon spots for couples on a budget?
In addition to being the Celebrations.com travel expert, I have been a romance travel specialist for many years now, and I have come to absolutely love the Riviera Maya, Puerto Rico and Costa Rica for their tropical beauty, sexiness, friendliness, and range of experiences. Jim mentioned all-inclusives, and the Riviera Maya is the best of the best when it comes to variety, quality and range of all-inclusives. There are tiny ones in Tulum with maybe only 10 rooms, and huge ones with 20 swimming pools, and everything in between. Many of the "My Fair Wedding" couples went to the Riviera Maya on their honeymoon—check out pictures from gorgeous all-inclusives like Secrets Silversands right here.
If you want to go a little further south, Costa Rica is just gorgeous, and it can be very reasonably priced. There are all-inclusives in the tourist hot spots like Tamarindo, and tiny family-owned hotels in a lot of the smaller beach towns.
And finally, Puerto Rico—it has that Latin/Caribbean flair, with sexy clubs and amazing food and beautiful beaches…but you don't need a passport! I love that.
Name the most romantic place you ever visited.
My most romantic getaway ever was probably Bali—it was where I got engaged—but I would not recommend it for most Americans because it is so far away. And I remember looking around at one point and saying, "You know, one could have pretty much the same experience in the Riviera Maya in terms of gorgeous hotels, great nightlife, cool jungle activities—and the Riviera Maya beach is better." Though Bali has sexier night spots and more interesting shopping.
What are some travel adventures that bring couples closer together?
Nothing too physically rigorous, I would say. Road-tripping can be great, as it gives you so much time to talk and enjoy each other's company as you explore new territory. Just don't put too many strict timelines on anything! If you love food, "tasting trails" are fun, whether you're hunting out wineries, cider mills, cheesemakers, or chocolate.
Or rent a small cabin in the snow, ideally with a Jacuzzi. Ski or trek around in the daytime, enjoy a cozy dinner and shared bottle of wine, and I promise you, by 9pm, you'll be saying, "Let's go to bed… but not to sleep."