It was a Big Day for Big Ang's son, AJ and his bride Gabriella! Here how you can steal their wedding style for your own party.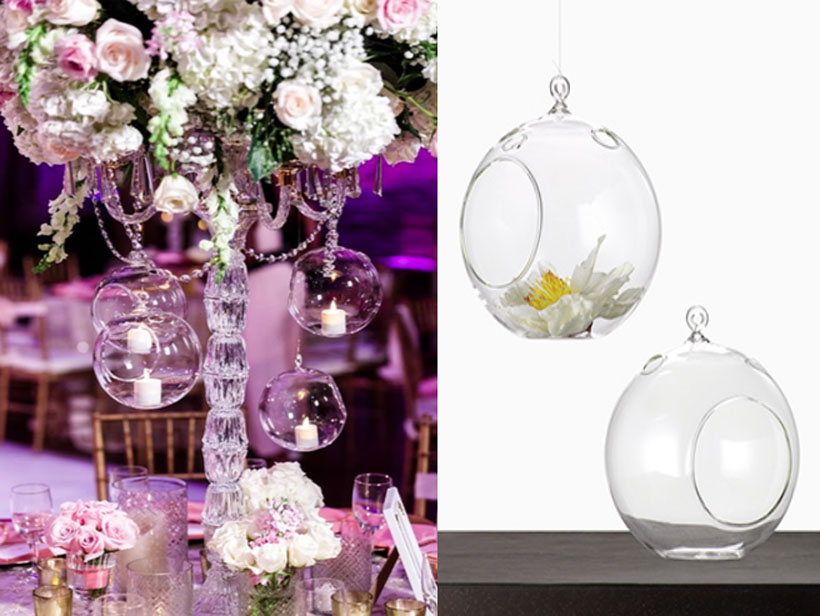 Floral arrangements were lit with a romantic glow from these hanging glass globe candleholders. The illusion of these floating globes are unexpected and delightfully flattering- everyone looks good in candlelight! To hang these, grab some clear fishing line, string it through the glass loop, attach the loose end to a bridge shaped floral pin, and stick it into the floral foam.
$27.50 for 12 Hanging Glass Globe Candleholders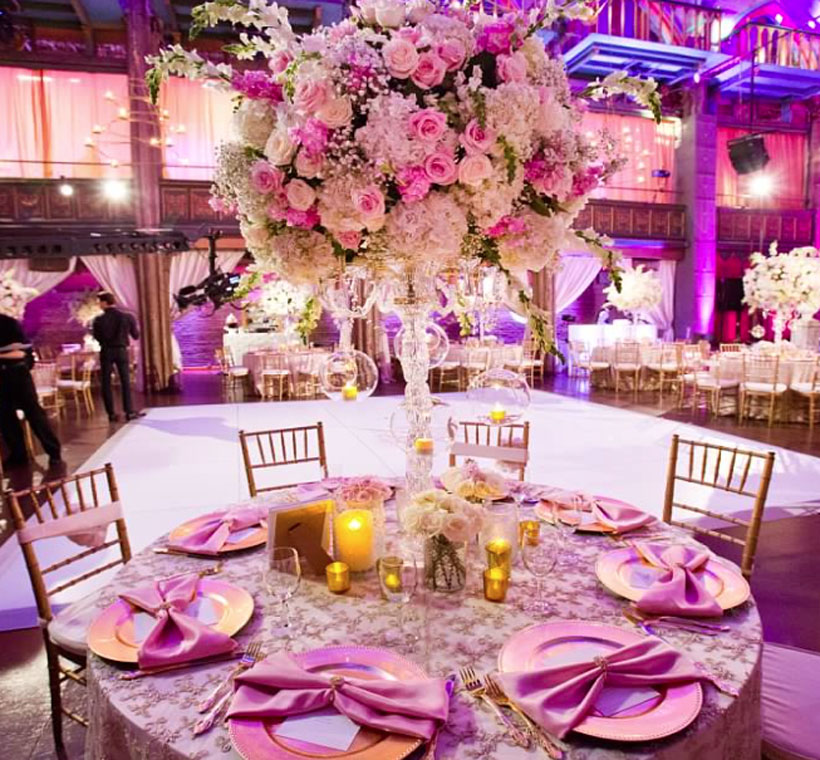 The tablescape for AJ and Gabriella's wedding was nothing short of breathtaking. To get this look, create centerpieces with white hydrangeas, pink roses, white snapdragons and baby's breath. The table setting was set with gold chargers and a unique napkin fold mimicking a bow. Simply pinch the napkin in the middle, slide the napkin ring to the center and tuck the two sides under the charger.
Pink Satin Napkins $11.99 for 12
Pick up flowers from your local florist.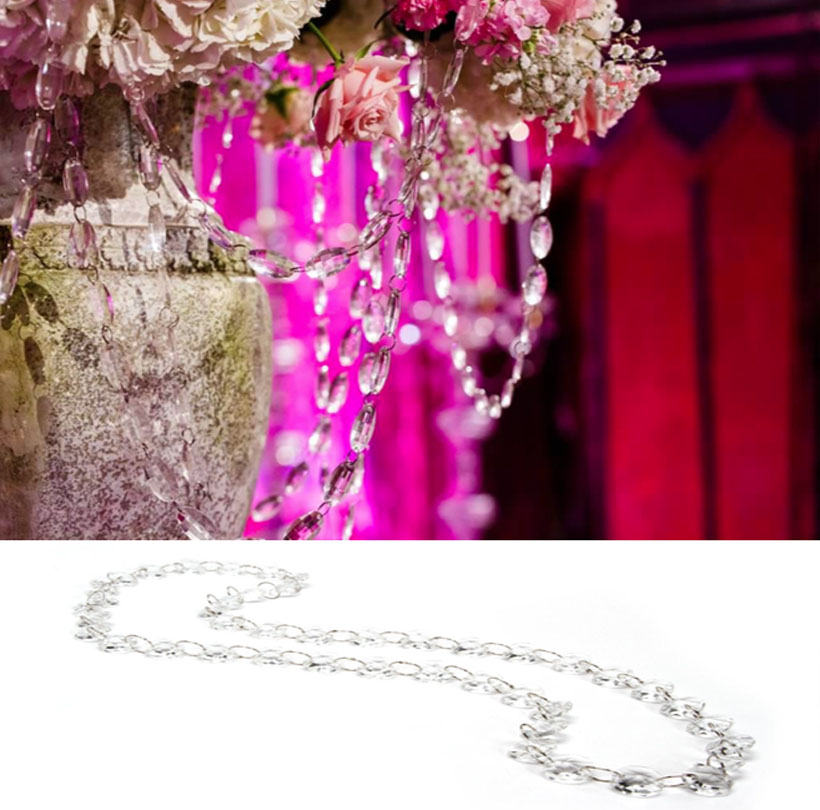 Who doesn't love dripping crystals?! Hang this elegant David Tutera crystal garland from your floral arrangements for some extra sparkle and bling.