It's a tough thought for Dr. Miami's staff, but he's seen all of them naked! That's because one of the major perks of working for him is not only working with the most talented plastic surgeon in Miami— it's free surgeries! This week it was Brittany's turn. Even though she's snapped hundreds of plastic surgeries, now that it was her turn to get on the table, she was really nervous! Here's Brittany's before and after story in her own words!
BRITTANY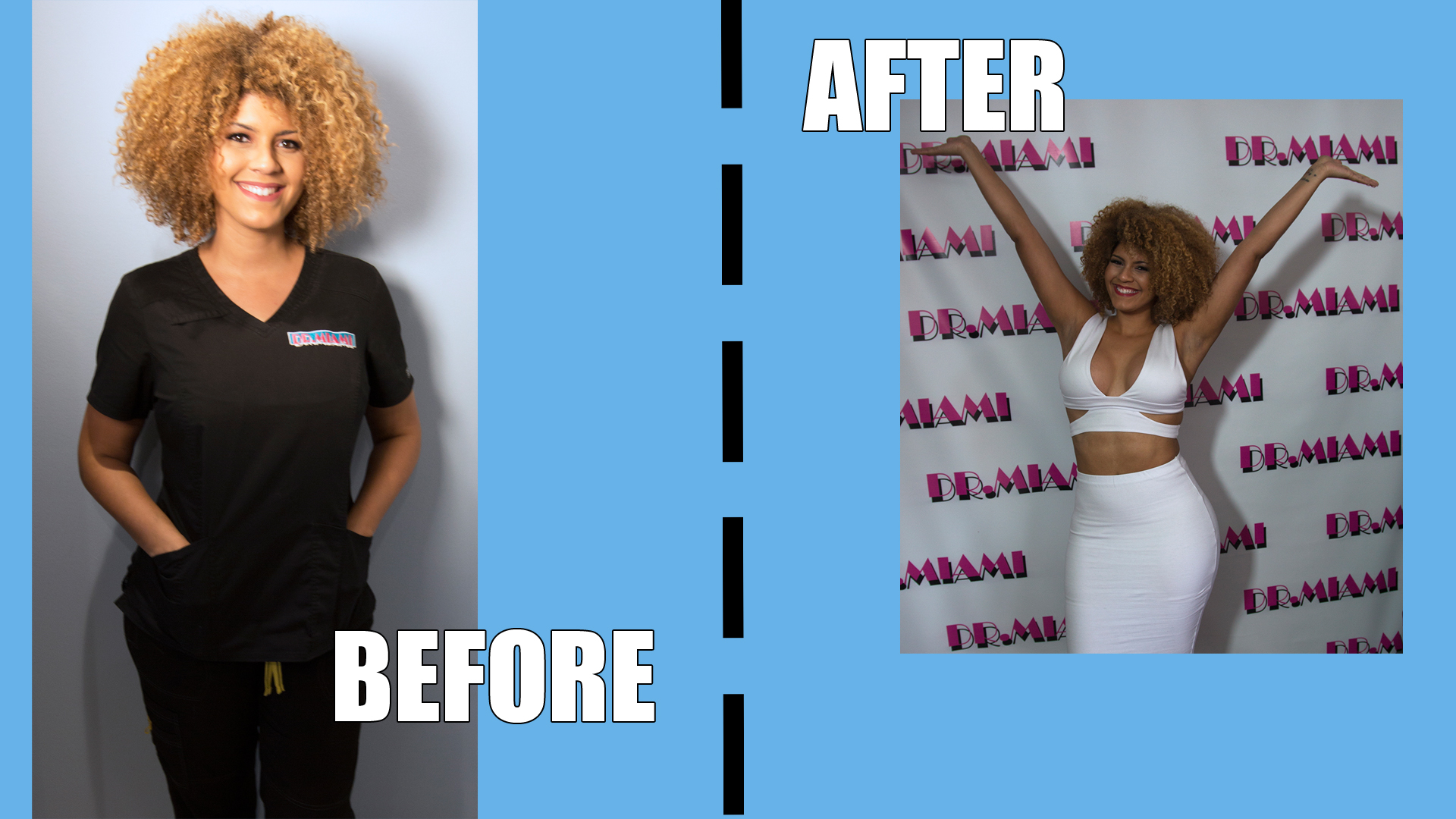 I can't believe Dr. Miami chose me to have surgery! It's so crazy how my views of surgery have changed. When I first started here, I never thought I'd wanted plastic surgery. Now, two years later, it was me on the operating table. Even though I have put a lot of thought into it and I was ready, I've never been more scared for anything in my life! I'm in the operating room every single day recording patients who come out, not only alive, but beautiful, but it's just different when it's about to be you! Not to mention, everyone outside of the office feels that I'm fine the way I am and don't need surgery. But, I'm not doing this for other people – I'm doing this for myself.
I moved here weighing 130 pounds at 5'10. I signed with a modeling agency and had to maintain that weight for a long time. I then somehow ended up in this office and started to get accustomed to everyone's amazing curves, and it hit me. I don't want to be straight as a board anymore. I want curves! The doctor told me I needed to gain weight in order for me to have a Brazilian Butt Lift. I ended up gaining around 30 pounds, and now it was time for it to be put to use! I was debating about my boobs too – I wanted them to be a little fuller and closer together. I had no doubt that my body wouldn't come out looking amazing – I just never had surgery before. I couldn't be happier with my results, and my coworkers took the best care of me!
To see Brittany's transformative surgery, watch the full episode here.