This week, Dr. Miami worked his surgical magic on a competing surgeon's employee who wanted to rid excess skin from her major weight loss, and one of his own lucky staffers who goes under the knife for a BBL! Here's everything the Dr. Miami staff were thinking during the episode!
BRITTANY – Social Media Coordinator
Brittany felt like Lakesha was committing surgery infidelity.
Lakesha works for a competing plastic surgeon in Miami. Well, lets be honest, there's no competition for Dr. Miami, but just the fact that she is coming to a different plastic surgeon instead of the one she works for speaks volumes. I couldn't imagine going somewhere else to get surgery when I work for Dr. Miami. I was so afraid this girl was going to get in trouble, or worse, fired if she went back and they noticed she'd had surgery! I'm feeling like this is a form of cheating.
ASHLEY- Social Media Coordinator
Ashley fully supports Brittany's surgery.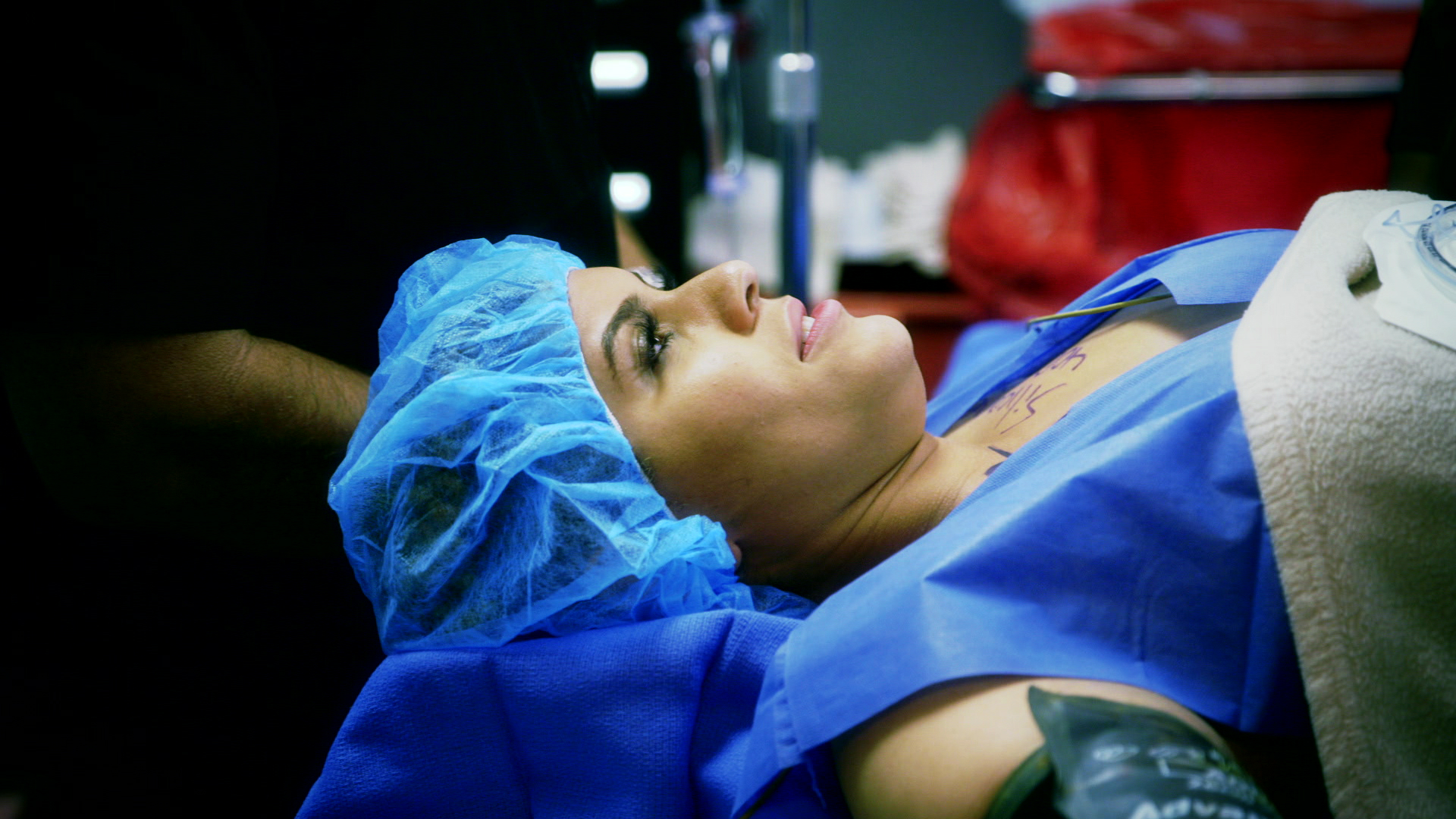 Brittany had surgery before me! She made me swear to keep her results modest. I'm such a good person that I did keep that promise and she looks great! I feel like she could have gone much bigger, but to each his own. Be bold and be beautiful darling! So let me give y'all the tea, we had a patient come in who worked for another doctor. I won't say competitor, because we that's not true. Like girl, how are you gonna go back to work with a new booty? How Lakesha, how?! You didn't hear it from me, but I heard that doctor isn't in business anymore… but that's just words through the grapevine. Shhh, you didn't hear it from me!
ARI – Patient Coordinator
Ari really felt for Lakesha
I can totally relate to Lakesha. We have been on the same journey. I am lucky though, this is my home and no one but the best put my body back together after my weight-loss journey. If I were her and worked anywhere else but here, I would totally be sneaky and come to us as well. Jobs come and go (except mine, of course) but your body is an investment and yours for life, so I don't think, I know she made the right decision taking the risk and having surgery here! No amount of money she could save by having surgery with another surgeon without the same amount of experience as Dr. Miami would be worth it. If she is anything like me, she knows she's worth that – and more!
JOVANA – Patient Coordinator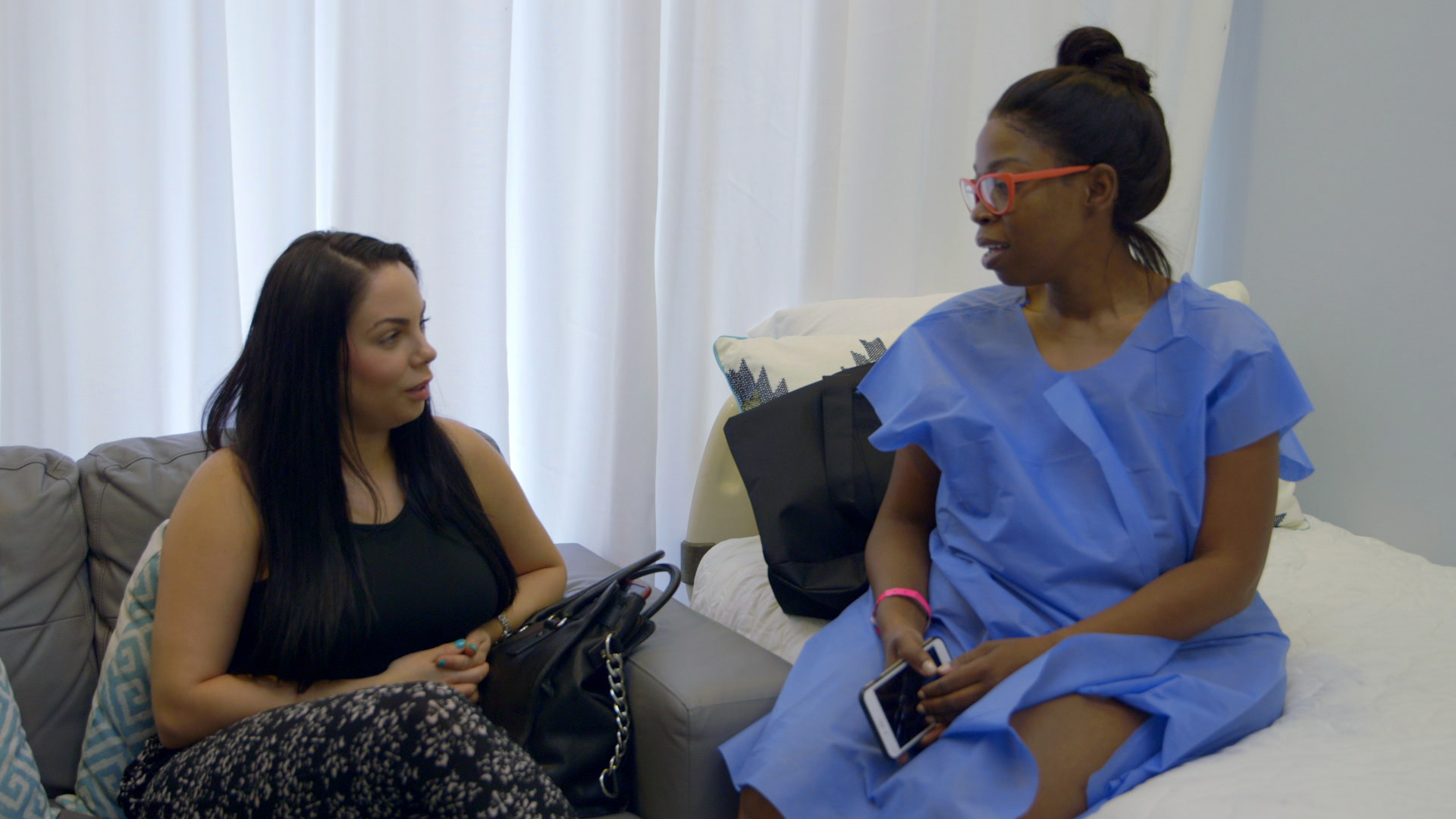 Lakesha is a nice lady, but I do think she was playing with fire. I just hope she doesn't think Dr. Miami will hire her since she quit and ended up jobless after having her surgery with us.
TATI – Medical Clearance Coordinator
Tati understands where Lakesha is coming from.
Lakesha looks amazing. She has the perfect body to have plastic surgery. When I found out she worked for another plastic surgeon, I knew how nerve racking it must be to be talking to another doctor about surgery. But who could blame her, Dr. Miami is the best! I would have done the same thing, but luckily, I already work for the best!
ROSY – COO
Rosy felt Lakesha's confidence skyrocket in a crop top!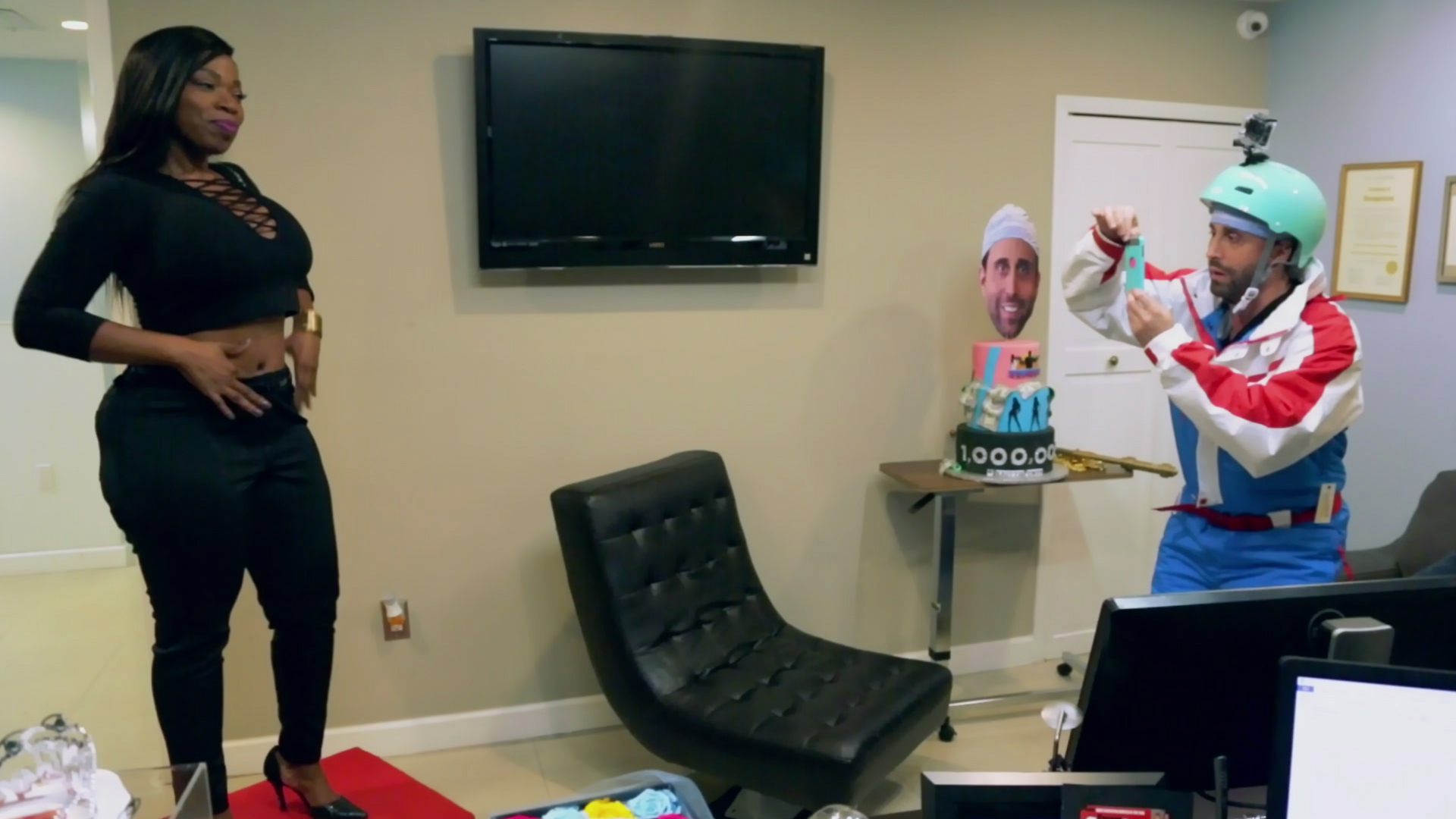 If one of my girls went to another doctor to have surgery, I would feel betrayed; I might fire her too. But, not everyone has the same relationship with their staff like we do – we are lucky that way. We fight and are crazy, but we are one big family who looks out for each other. It's sad that Lakesha didn't feel that way about her boss and doctor – it didn't seem like she trusted him to do her surgery. Hard to work for someone you don't trust or respect! But, I don't blame her for putting her job on the line – that feeling of looking and feeling good is worth it all! When Lakesha came in to reveal her new body in a crop top, I bet it was the first one she has worn in forever! And, she was so happy she even quit her job – because when you feel great, you don't want to be in an environment that makes you feel anything less than that! She said it was a joke when she asked Dr. Miami for a job, but I found her resume in my inbox the next day…maybe one day, Lakesha.
CHELSEA – Recovery Nurse
Chelsea doesn't blame Lakesha for wanting the best.
Cheater, cheater, pumpkin eater! Lakesha definitely cheated on her job when she had surgery done by Dr.Miami. I mean, I don't blame her, Dr. Miami is the best!
Watch #DrMiami turn patients into Beauty Warriors Fridays at 10|9c!