This week, Dr. Miami's office was visited by Kristi, a woman on a mission to get her husband's ex-wife's nose and two sisters with Bad Girl reputations who turned their plastic surgeries into a hot-or-not competition with their social media following. Before Dr. Miami could get into the operating room to work his magic, the staff had to handle some serious patient-related drama. Here's everything they didn't say during the episode!
BRITTANY – Social Media Coordinator
Brittany was waiting for Snapchat GOLD!
I recognized Hanan and Susu from Bad Girls Club as soon as they walked in. I wasn't surprised that Susu acted up when Tati messed up her name… they're crazy! Then, on top of that, Ari got in a huge fight with Hanan, which was hilarious! I was personally waiting for her to beat Ari's a** so I could put it on Snapchat. I was hiding in the corner the whole time recording and waiting for Hanan to hit her! Ari needs to not give people attitude if she can't back it up, because I'm not fighting anyone for her! Honestly, I thought the whole situation was funny and great entertainment. Now obviously, I don't condone employees fighting with patients, but I do condone patients whooping Ari's a**.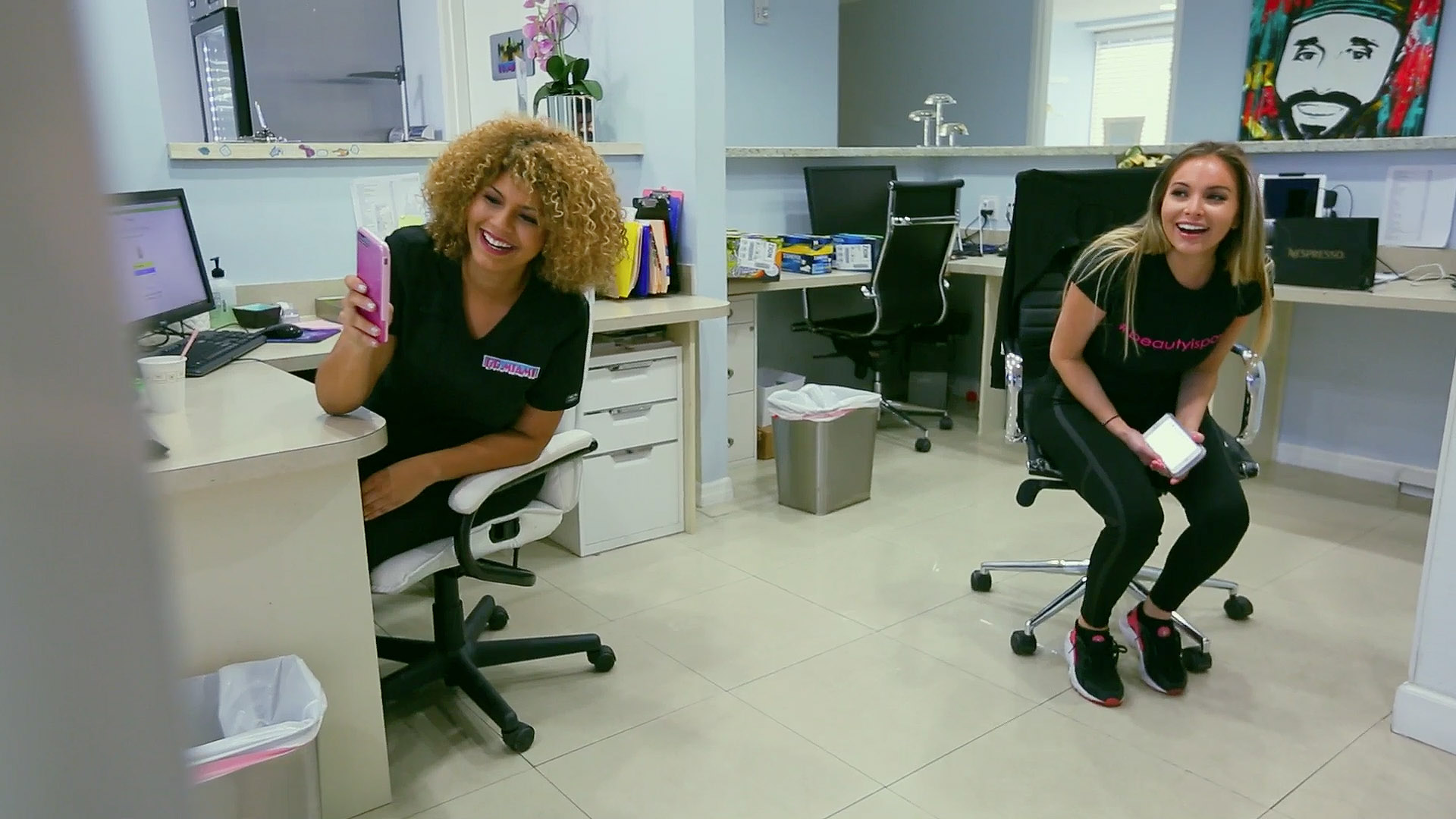 ASHLEY- Social Media Coordinator
Ashley thought she had seen it all!
Y'all thought I done seen it all in this office, because we have a lot of people come through these elevator doors! But let me tell you, Kristi takes the cake! She – real life – wanted to look like her husband's ex-wife, and on top of that, they are all friends…IRL! Ooof! Jesus take the wheel. We got some characters as Beauty Warriors and you can't help but love!
ARI – Patient Coordinator
If you mess with Ari, she can't guarantee customer satisfaction!
When you've been around as long as I have, you're bound to run into some difficult patients, but these two Bad Girls take the cake! Listen, all you have to do is make my life easy and I will take great care of you. Now, if you are a b*tch and come at me, I can't guarantee customer satisfaction! I have a job to do, and I juggle hundreds of patients at once from all over the world. Don't come here demanding and being rude and nasty because you can waltz out the same door you came in. We have a huge waitlist and this isn't McDonalds where you can have it your way! Patient satisfaction is key, but patient safety is first and foremost. If you don't follow the rules and come in causing a disturbance, you aren't a good patient and we can, and will, turn you away! Hanan and Susu were both really lucky because they apologized and toed the line, not to mention the fact that they are super pretty and had great results!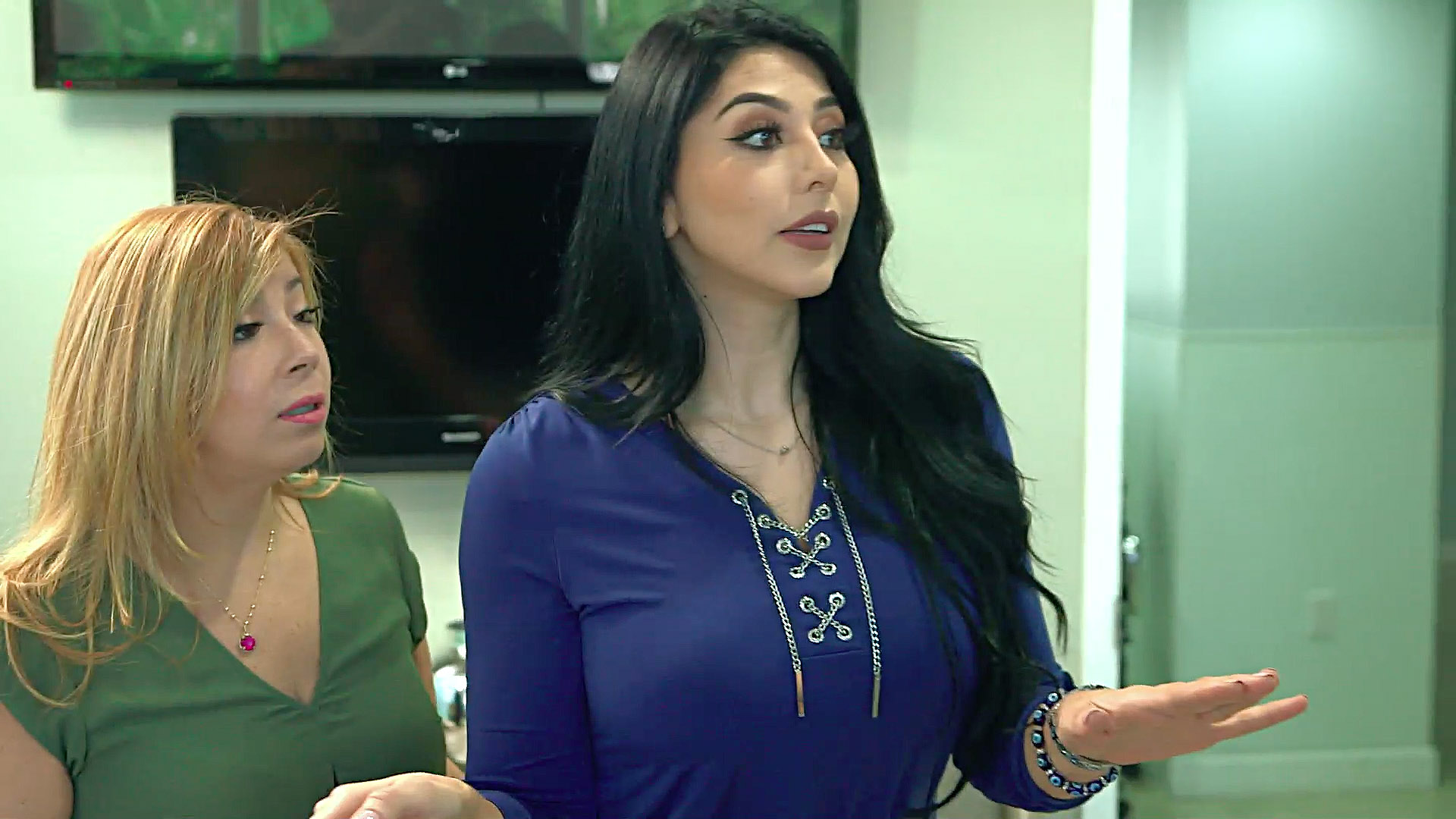 ROSY – COO
Rosy knows how to calm Dr. Miami down.
Kristi came in wanting to look like her husband's ex-wife, who is also her best friend. Yes, you read that right. It confused me too. Unfortunately, we could not grant Kristi's wish. After Barry, the anesthesiologist examined her, he said it wouldn't be safe to perform her surgery because she had a high Mallampati score. This was something I had never heard of, but I don't question Barry when it comes to anesthesia! To say Dr. Miami was disappointed was an understatement. I had never seen him react that way – he hates canceling surgery – he had a full-blown tantrum about it. I was a little scared when I saw him, and I'm usually pretty good at calming him down after all these years. He was just too upset at that moment, so I got him a steak after. Food always makes him feel better! I truly hope Kristi has recovered from her disappointment too.
JOVANA – Patient Coordinator
Jovana has a soft spot for bad girls!
I like Hanan and Susu. Yes, they are ratchet, but they are cute. It's 2017 – ratchet and cute can take you far. In other news, it wasn't in the cards for Kristi to have surgery with us. To be honest, I think it was a blessing in disguise. Who in the world would want to look like their husband's ex-wife? I think Kristi needs to love herself before she considers any plastic surgery in the future. She's a pretty woman and she should want to look like a better version of herself after surgery, not an ex.
TATI – Medical Clearance Coordinator
Tati thinks Kristi needs to love herself first.
For Kristi, I found her wanting to look like her husband's ex-wife very unhealthy. She also didn't seem to understand that safety is always first, no matter what. It was a very eye-opening day for me. I wish her well and think she should maybe seek help to learn to love herself more.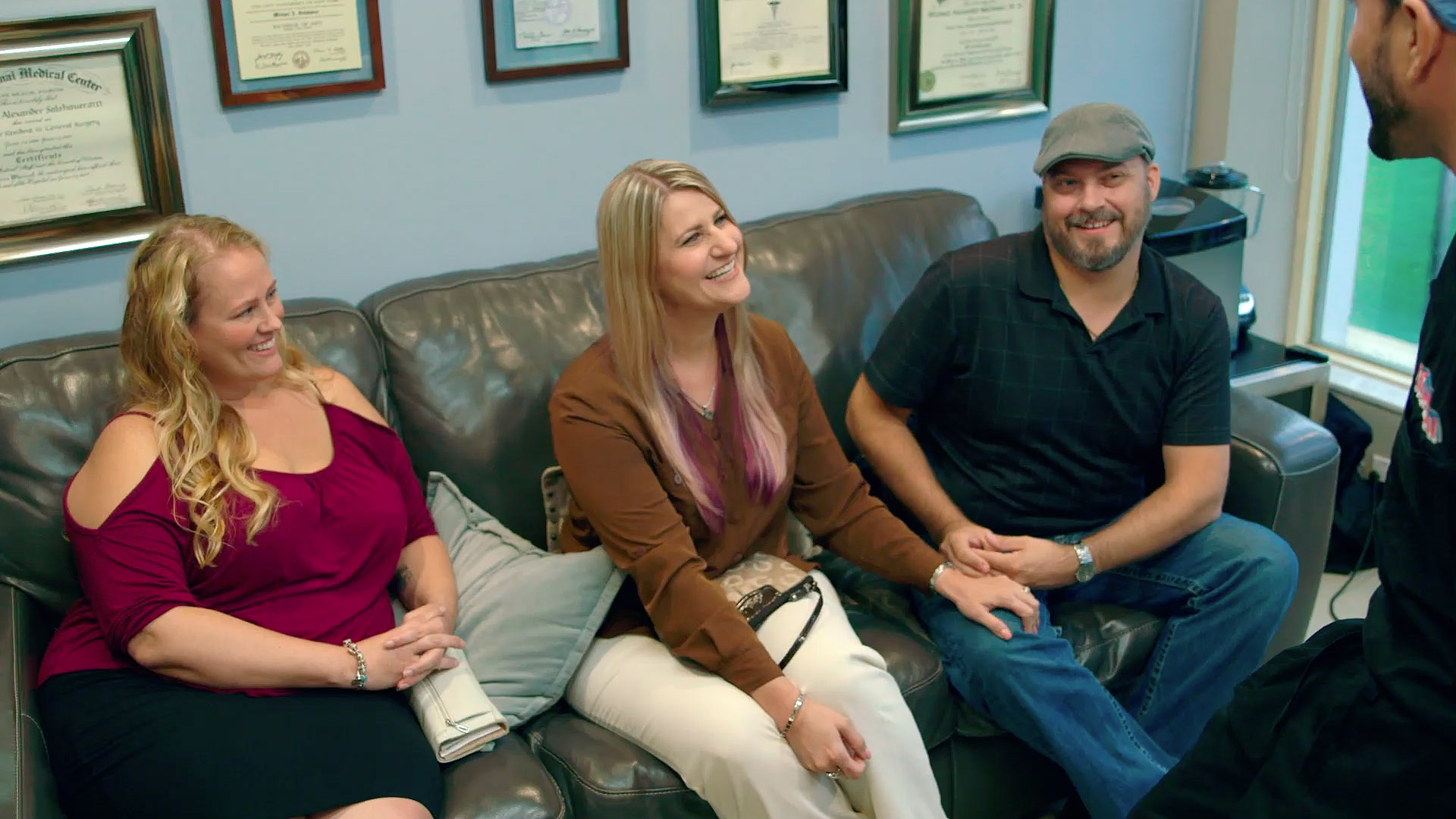 CHELSEA – Recovery Nurse
Chelsea loves both Bad Girls equally!
I was a bit scared when I heard we had more Bad Girls Club members coming… The majority of the time (not all of the time) they can be a bit dramatic or diva-like. Not these sisters, they were absolutely great overall! The sisters were competing against each other a little in regards to their breast jobs. I had to be the one to tell them that they got the same implant size, yikes! They actually took it pretty well. At their reveal, I was so happy for the both of them! They came out bomb! It was a bit hard to have to choose between the two.
Catch an all-new #DrMiami Friday at 10|9c!