One thing's for sure: When the cameras go live, anything can happen.
Nothing was off limits during our special airing of #GUHHLive, where the stars of Growing Up Hip Hop opened up about rumored hookups, cast beefs, a secret pregnancy (!!), and much more. Here are just ten of the juiciest tidbits WE learned during the live show.
1. The Angela and Romeo situationship continues. (Although, it doesn't seem like Romeo is the one holding things up…)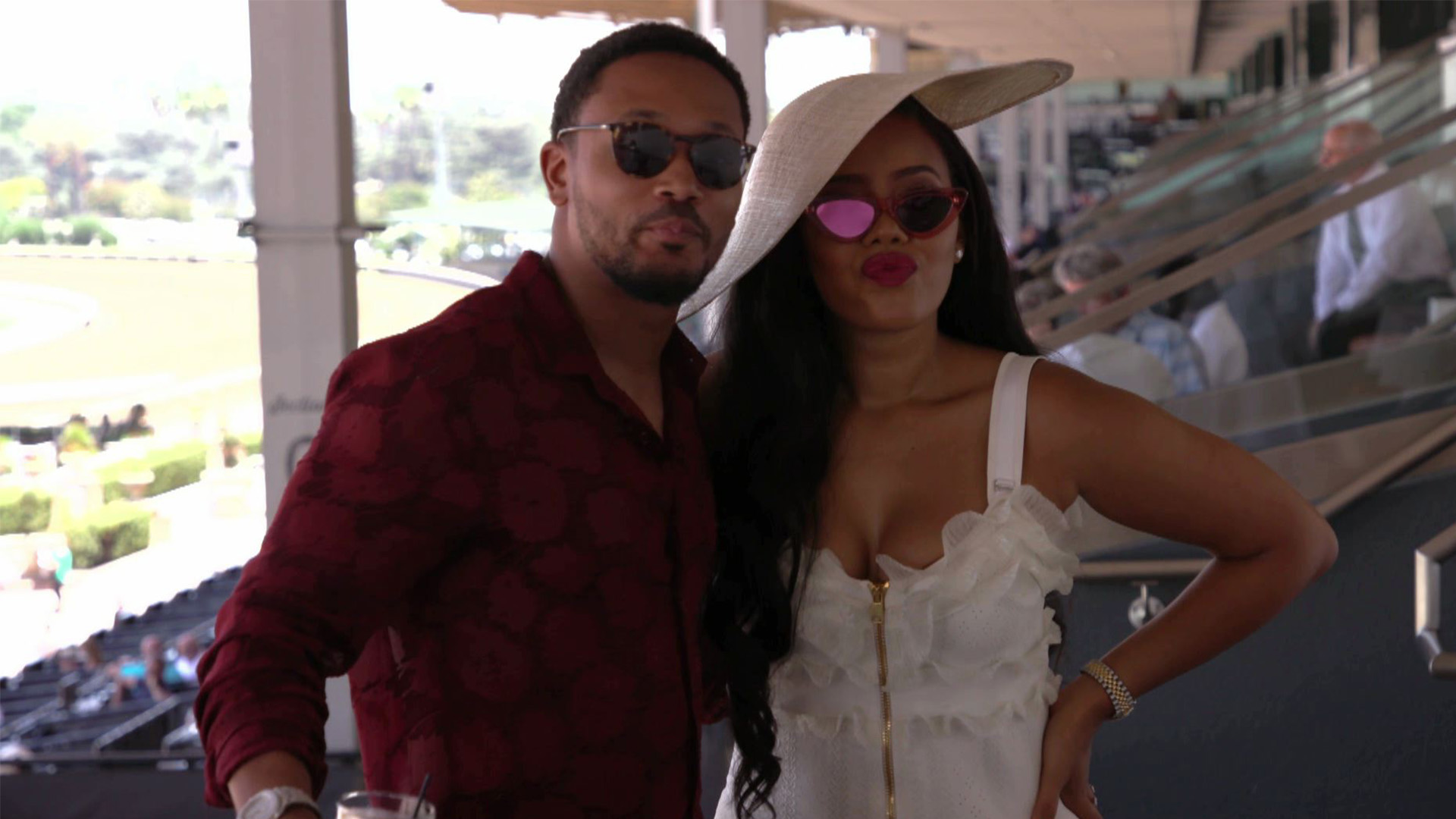 It's the question on everyone's mind: Are Angela and Romeo going to get together or nah? The two continued to dance around the topic without giving much too much away, but both agreed that they have a natural connection.
"We've got great chemistry, it's just a timing thing," Romeo said. "I took my shot with Angela and then she went to New York to live her best life. Now, we're good friends."
Angela chimed in, saying, "It is what it is. There's a lot that happens this season, so you're going to have to wait for it to unfold."
*SIGH* Fair enough.
2. Boogie knows someone is pregnant.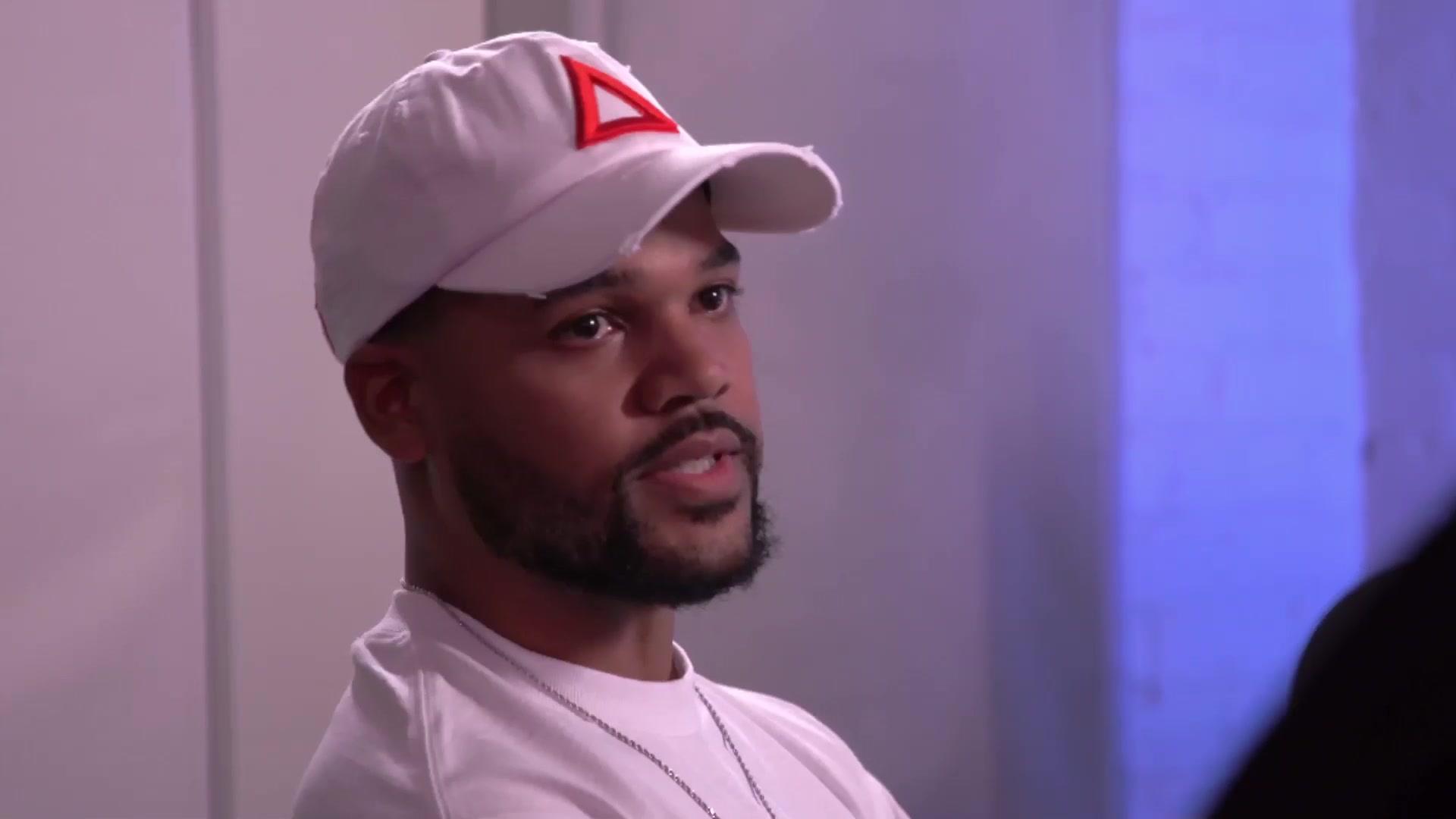 Without a doubt, this was the bombshell of the night! During the live show, Boogie revealed he got a text message that read, "There's no way to say this, but I'm pregnant," and he abruptly left the set.
WHO IS PREGNANT? Your guess is as good as ours.
3. One thing's for sure: The mystery mommy-to-be is definitely not Vanessa.
Over on Twitter, a fan wanted to know if Vanessa was expecting baby No. 2. This is what she had to say:
@NessaSimmons has an answer for you! #GUHH #GUHHLive pic.twitter.com/rqeEujDrOG

— Growing Up Hip Hop (@GUHH_WEtv) January 18, 2019
4. The beef between Angela and Briana is deeper than WE thought.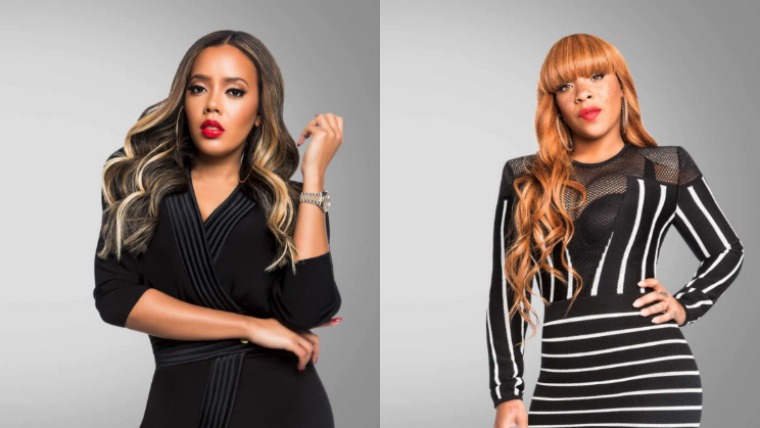 It became crystal clear that the feud between Angela and Briana isn't going anywhere. During the live show, Briana confronted Angela about an alleged past run-in.
Briana's side: "[Angela] approached me in a dark hallway with no camera, no mic, and tried to check me like we never met."
Angela's side: "For starters, I had on a mic. It was not a dark hallway, we were at a bar. All I did was say hello on the first day of filming."
In the end, Angela said she's not with the drama and it remains to be seen if the pair will ever settle their differences.
"I'm never running from her or afraid of her. I just prefer to stay out of drama," Angela said. "She crossed me one time and made me feel uncomfortable. After that, that's it."
5. Dame and Boogie are still not communicating very often, but the love is there.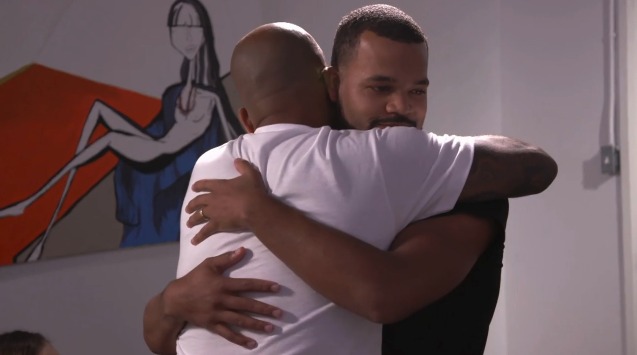 Despite hugging it out during a family meeting, Dame admitted that he and his son Boogie still aren't talking as much as they should. It seems the show is one of the few things keeping their relationship together.
"Most of the time, we're communicating during the show," Dame said. "I remember when I was young and I didn't check in with my pops all the time. I'm not his daddy, I'm his dad. […] Either way, I love him."
Boogie added that he's still on the path to "getting right" after his struggle with drugs and alcohol, but is steadily making a name for himself apart from his famous father.
6. Career or love? Pepa knows EXACTLY how she's going to handle her tricky dilemma with Aundre.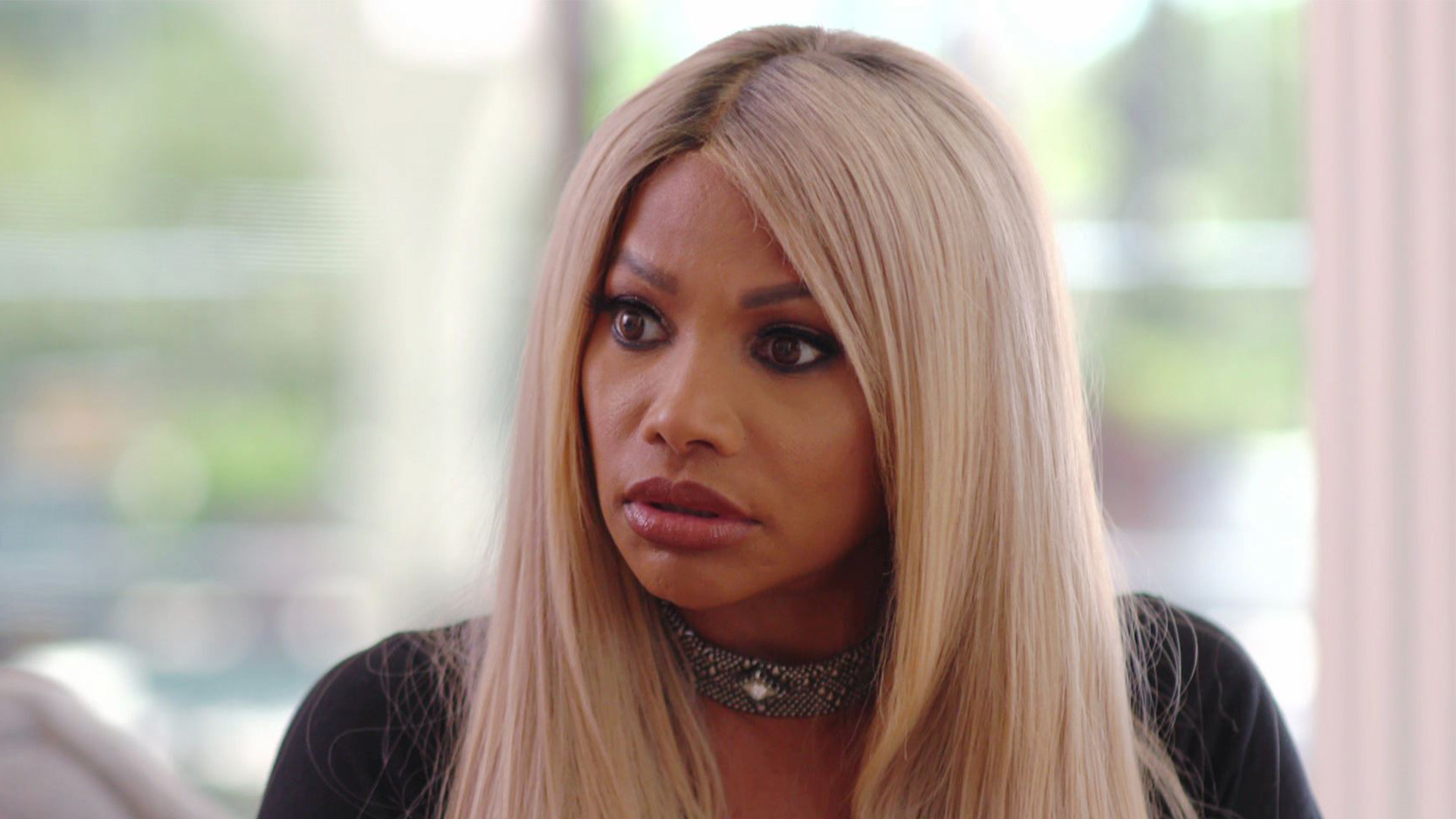 The homewrecker rumors against Pepa are threatening to mess with her million-dollar deal for Salt-n-Pepa. When her manager called to tell her that the contract might be off the table, Pepa was faced with the decision to choose between her career and love.
So, what's she going to do?
"What do you think I would do if you know me?" she said with confidence. "Think about it. What would Pep do?"
Knowing Pepa, she'll find a way to secure the bag and her boo.
7. Tee Tee is slowly learning to accept Sam as a part of the family. (But, she's still watching him closely!)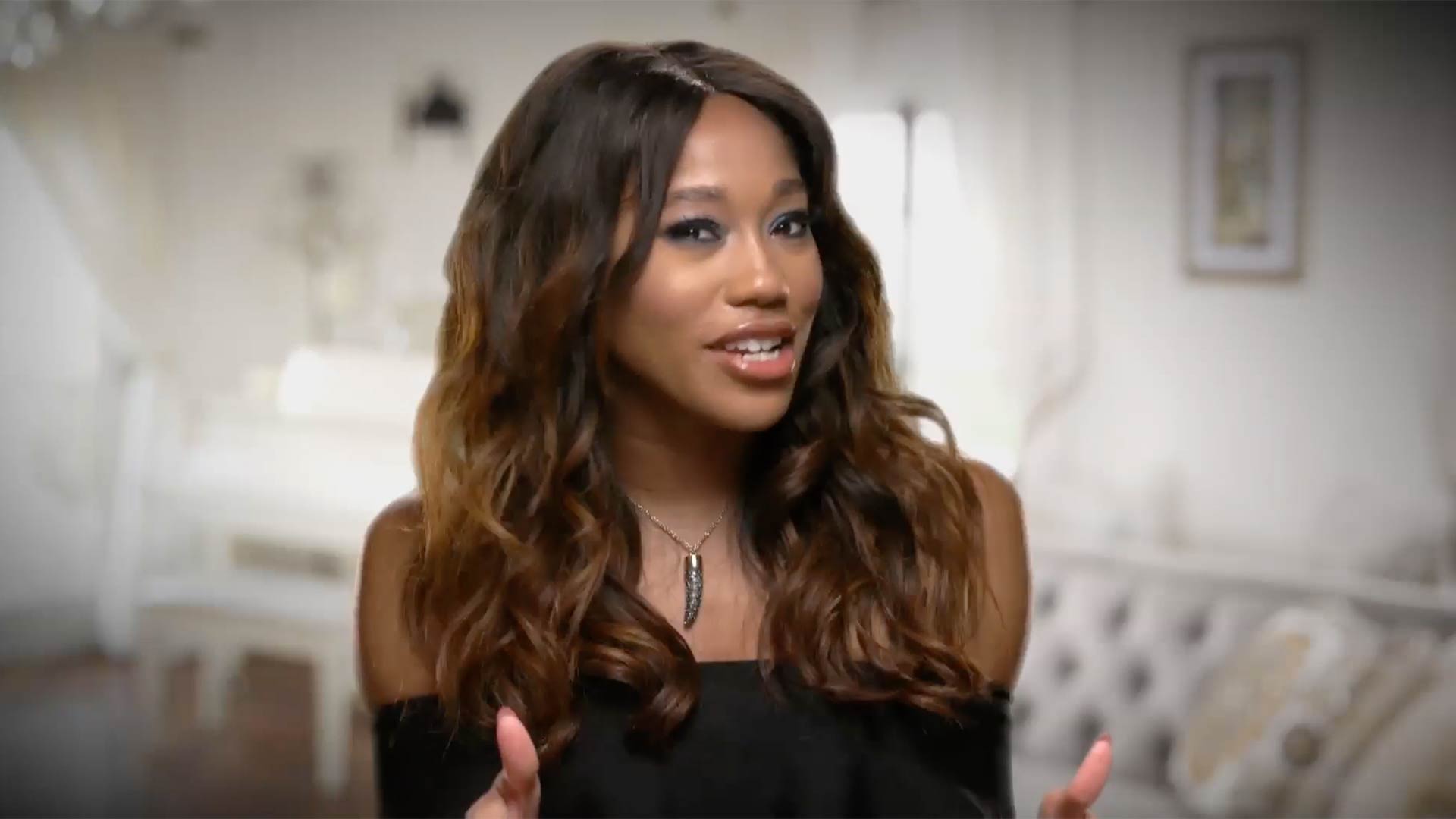 It's no secret that Tee Tee wasn't a huge fan of Egypt and Sam's relationship, especially after their failed plan to elope. However, time changes everything. Tee Tee admitted that she's beginning to accept Sam as part of the family, but she'll still be keeping her eye on him.
"I will NEVER stay out of Egypt's business," Tee Tee said. "But, I am more and more accepting of Sam as each holiday goes on that I can't escape him."
8. Lil Twist still has his eye on Egypt, but she only has eyes for Sam.
Lil Twist came in like a hurricane during the live show, openly flirting with Egypt right in front of Sam. Luckily, Egypt shut it all down:
@EgyptCriss has an answer for you! #GUHH #GUHHLive pic.twitter.com/3lAd9iOHJQ

— Growing Up Hip Hop (@GUHH_WEtv) January 18, 2019
9. They might argue, but there's nothing but love between the Simmons sisters.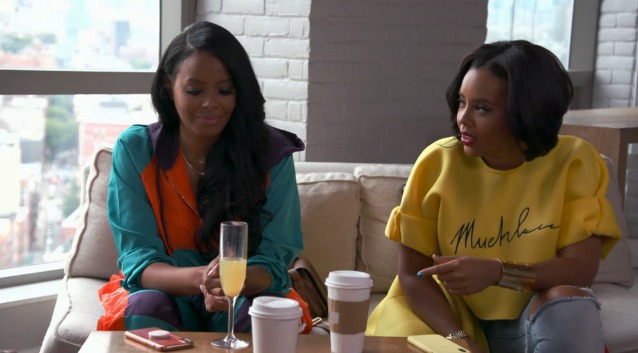 Earlier in the season, Angela and Vanessa butt heads over the decision to rejoin their Pastry shoe brand and continue as a team. While Vanessa was excited to get involved, Angela was a bit hesitant and wanted to focus on other business ventures. The disagreement left things more than a little awkward at Angela's "Built Not Bought" race track event.
Vanessa admitted that she felt slighted by Angela's behavior and fans of the show picked up on the tension. But, Angela insisted there is no bad blood.
"The race track had nothing to do with Pastry. I was not snubbing her. It looks like that on camera, but I was not snubbing her at all," Angela said.
Jojo went on to explain that he's always left in the middle of their quarrels as the mediator, but at the end of the day, it's all love.
"Sometimes, on camera, it looks like they go through a lot, but they really don't. They usually know how to deal with it and squash it.," Jojo said. "The thing about my family is, we might have an argument, but the next day it's back to normal and it's all love."
10. Lil Eazy-E might be single, might not. But, he definitely has his hands full. (And no, it's not with Briana.)
Throughout the night, fans on social media wanted to know if Lil Eazy-E was single. He cleverly replied, "No. I have six kids."
As for the rumors of him and Briana dating:
@ewrightjr has an answer for you! #GUHH #GUHHLive pic.twitter.com/obXeSFc15H

— Growing Up Hip Hop (@GUHH_WEtv) January 18, 2019
Catch all-new episodes of Growing Up Hip Hop, THURSDAYS at 9|8c! And, don't forget to follow #GUHH on Instagram and Twitter for more exclusive content.