It was another tense episode of Tamar & Vince, but the one thing that breaks up all of that tension? Tamar's style. Seriously, WE can't get enough! Here are some of her top looks this week. Take our poll and let us know which was your favorite.
Tamar and Vince may be going through it, but that didn't stop Tamar from whipping up some of her famous strip club lamb chops for Vince and his friends. WE need to know where we can find Tamar's black and white striped dress which she expertly paired with a black headband and her signature hoops. And, can WE please talk about the cross she was wearing IN HER BRAIDS!? Tamar's decision to accessorize her hair gave us major style goals!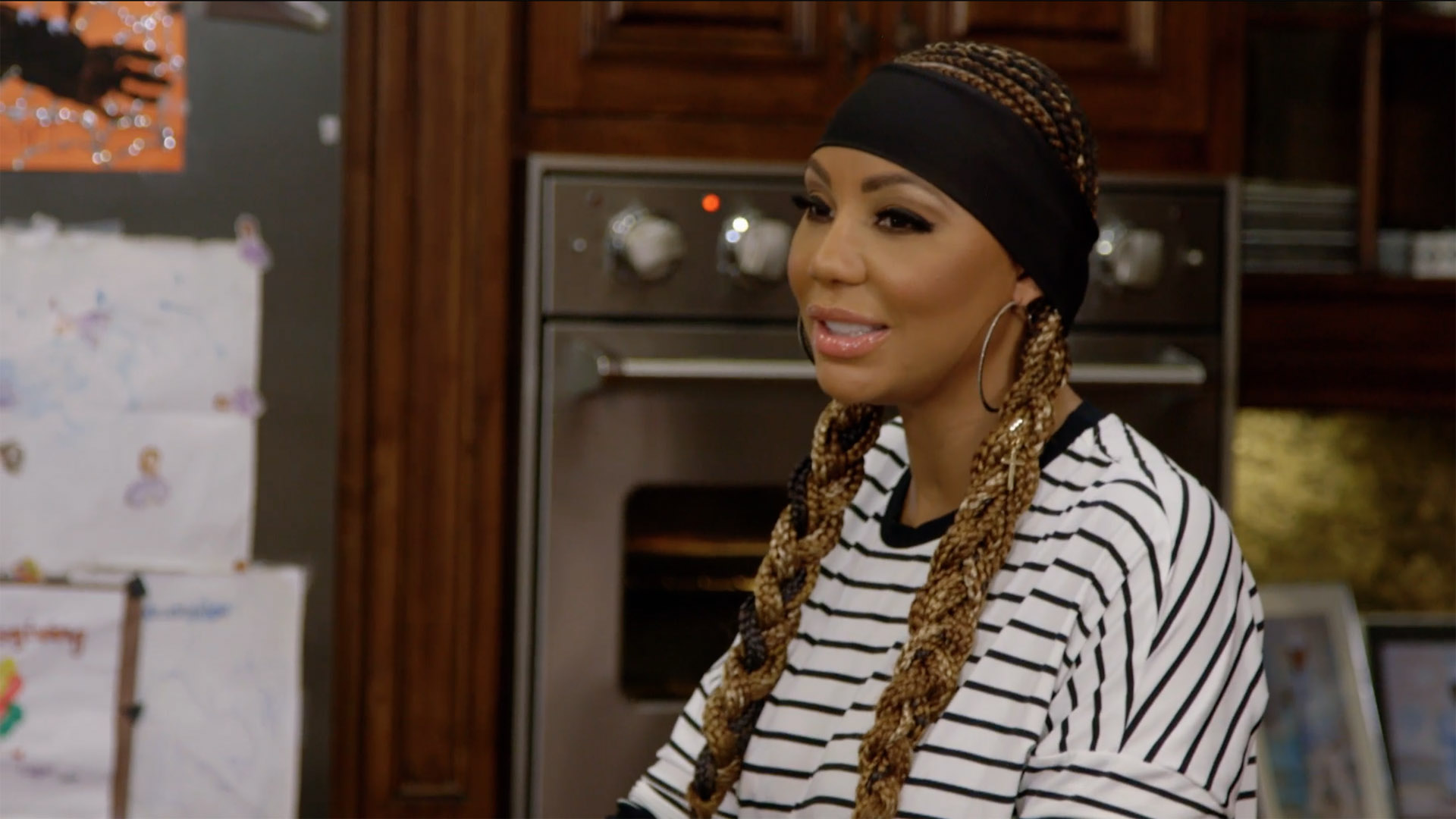 After losing over 100 pounds, Vince has been exploring the idea of skin removal surgery, but Tamar isn't having it. She's confident that there's a safer alternative, and showed up to the doctor's office looking effortlessly chic in ripped jeans with a long army green jacket over a fitted black top. Her red lips matched the shirt she had tied around her waist and the soles of her ankle boots. This is a look WE will definitely be adding to our closet!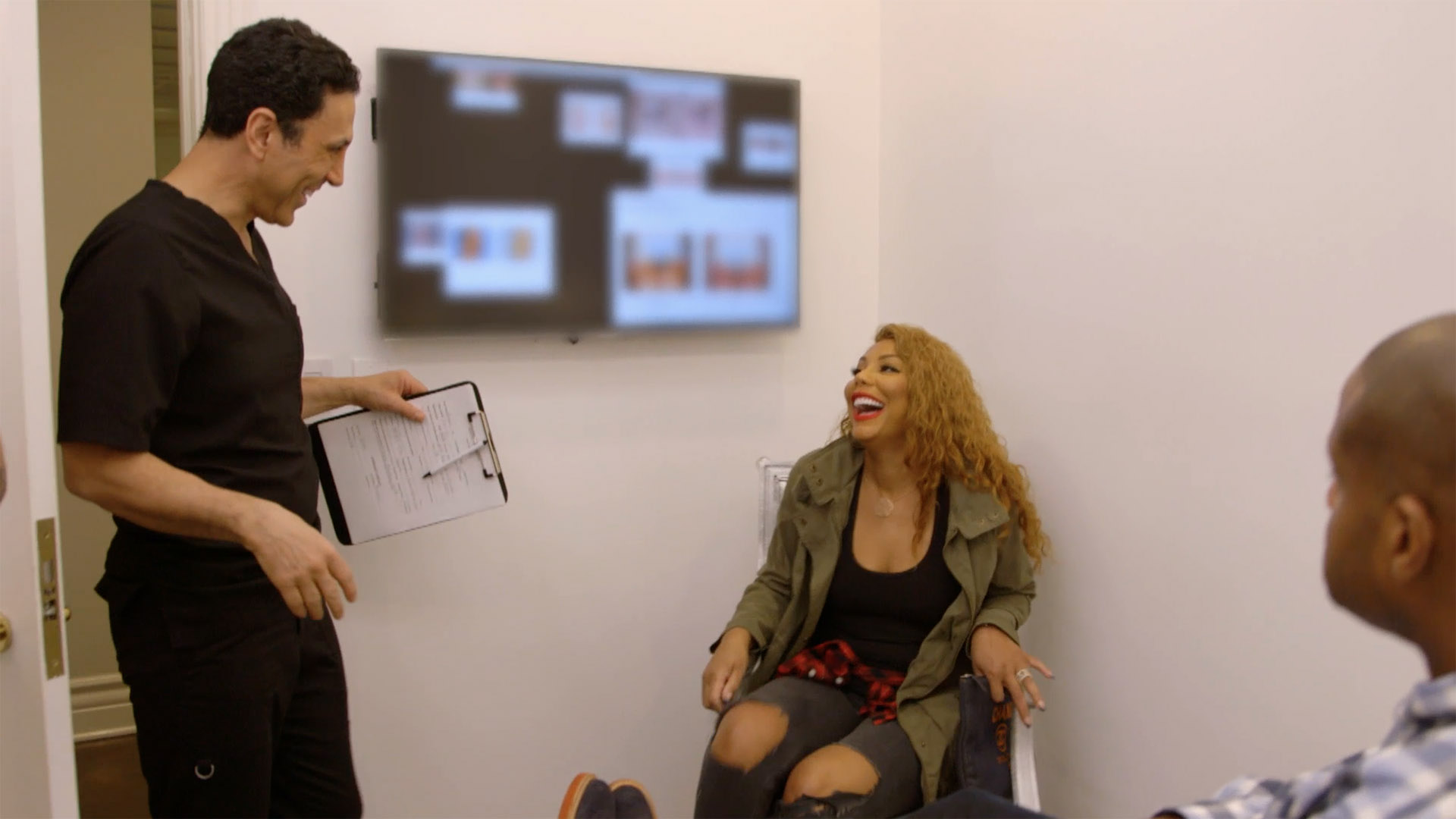 Don't miss all-new episodes of Tamar & Vince every Thursday at 9/8c! Then come back here and let us know which of Tamar's looks gave you life.