When you're as busy as Tamar & Vince, love is in the little things. Well, maybe not little. Vince booked a private jet for Tamar, Logan and her team so that she could get some well-deserved R&R on the way to New York to promote her new album, "Calling all Lovers". However, that little bit of rest wasn't enough to keep Tamar from succumbing to her illness that had been made worse by spreading herself too thin.
Here's a look at what's been on Tamar and Vince's agenda this past week: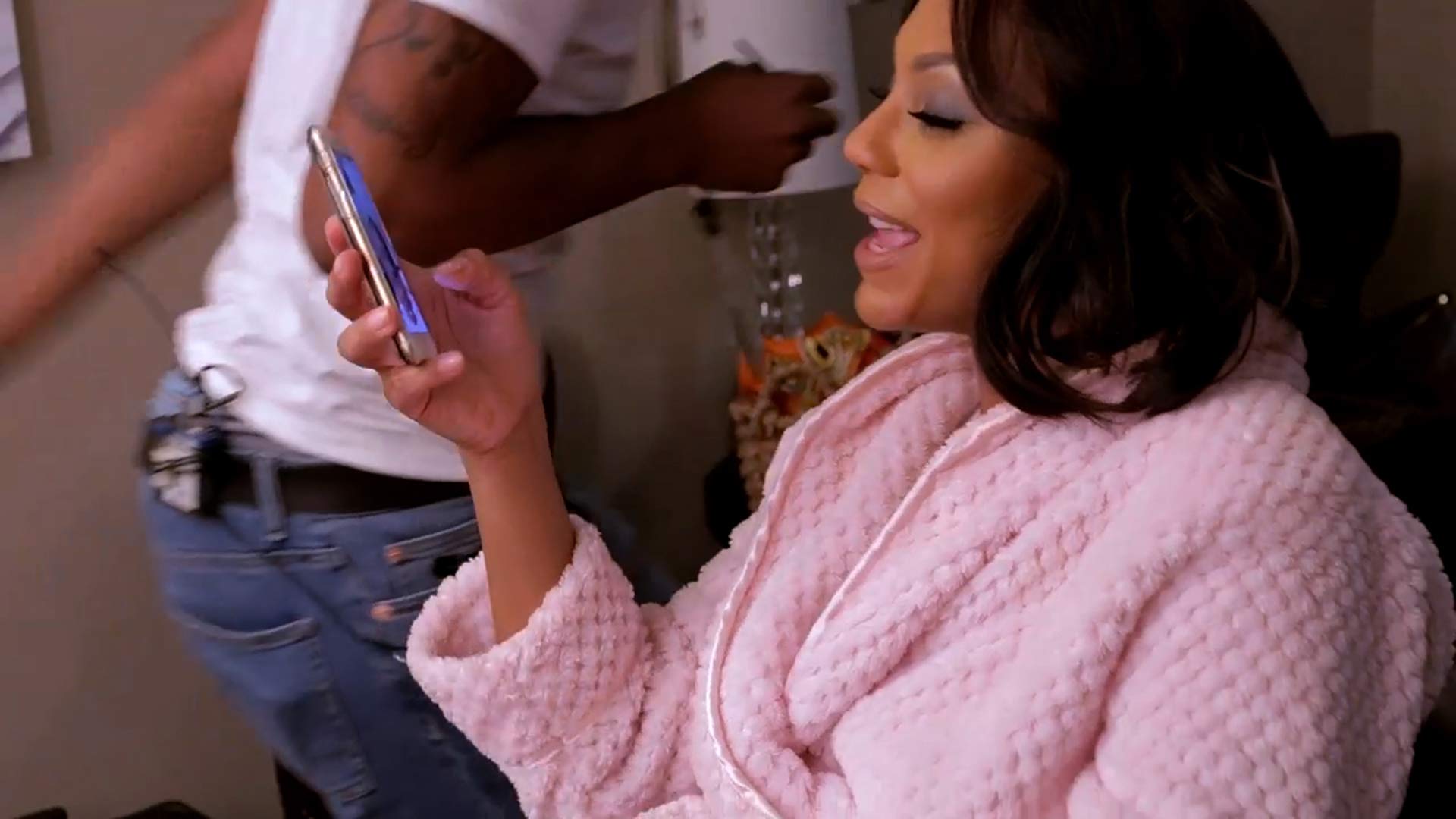 1. Appearance on the Wendy Williams Show. Tamar promoted her first record on Wendy's show and since she's superstitious and was invited back, she made it a must-do for album number two!
2. Radio interviews. Tamar loves doing radio, even if Vince had to take the day off to take care of little Logan who had the sniffles.
3. Accept award. Tamar was honored at the Rock Out With Me, female empowerment event with the "Build Her Award." She was pressed for time, but was truly moved by the premise of the award. Little did Tamar know, she had to give an acceptance speech! Won't she do it? Of course she did it, moving herself to tears and all with her motivational speech!
4. Get a perfect score on DWTS. On Dancing with the Stars, Tamar and partner Val danced to her song, "King", in which Vince played the accompaniment. Team Val and Tay earned a perfect score and their performance was super emotional for all three of them!
5. Wings and cocktails with the BFFs. It's well known that Tamar is superstitious, so of course after earning amazing scores on DWTS it was time for some treats with her besties!
To find out what happens next, tune in to #TamarandVince Thursday, Jan 7 at 9/8c!