David Tutera's CELEBrations is back for an all new season tonight starting at 10/9c! While WE are super excited to see what David's demanding A-Listers have in store for him, it's the return of Montre (aka the best assistant, driver and friend David could ever ask for) that really has us ready to party.
Every season, WE look forward to hearing Montre dish on all of the drama that went down with each celebrity client on a WE tv web exclusive segment called "Montre's Moments" (you can find them here). His quick-witted commentary is always guaranteed to make us laugh and WE can't wait to see what he has to say about this season's celebs!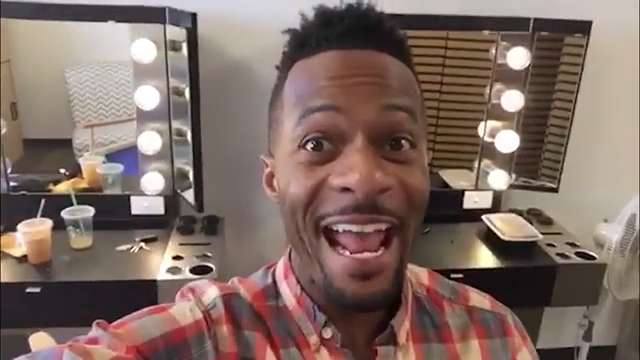 Aside from his web exclusives, this season also gives us what is possibly Montre's biggest moment yet – his own wedding! Last season we saw how important it was to David that he plan an extra special birthday party for his long-time assistant, so WE are sure that his wedding will be the event of a lifetime. Given their relationship, one can only imagine what kinds of personal touches David will include in Montre's wedding and WE will be tuning in for the special event!
Don't forget to catch the season premiere of CELEBrations tonight at 10/9c!
David Tutera is back for a brand new celebrity-filled third season of David Tutera's CELEBrations, premiering Friday, October 30 at 10PM ET/PT on WE tv. Viewers will get VIP access to the most exclusive events for stars such as Vanessa Williams (Ugly Betty, Miss America 1983), Vivica A. Fox (Independence Day, Celebrity Apprentice), Kim Coles (Living Single), Ian Ziering (Beverly Hills 90210, Sharknado), Cynthia Bailey (The Real Housewives of Atlanta), Big Ang Raiola (Mob Wives), and Reza Farahan (Shahs of Sunset).
The stakes couldn't be higher this season with a guest line up that brings greater star power than ever before. With pressure building, the tensions rise, threatening to drive a rift between David and his team. Strains develop when David has to confront his stylist, Anya, who isn't meeting his expectations. And with so many new celebrity clients, David decides that it may be time to hire a new event coordinator causing Slomique to be on edge. As David balances managing client demands and his team, he must find the time to plan one event that requires his focus and personal touch; the wedding of his assistant and confidante, Montre.
In the premiere episode, David is tasked with planning the bridal shower of singer and actress Vanessa Williams. As a huge fan of her work, David is determined to exceed Vanessa's expectations. Everything seems to be going according to plan until David's team meets Vanessa's friend, Keva, who has her own ideas about what is best for the former Miss America. Will David's team be able to handle the pressure?
David Tutera's CELEBrations is produced for WE tv by Pilgrim Studios, with Craig Piligian and Melodie Calvert serving as executive producers. Lauren Gellert, EVP of Development & Original Programming and Mark Powell, VP of Original Programming & Production Services serve as the executive producers for WE tv.
Actress Kim Coles is no longer "Living Single" thanks to event planner David Tutera. Earlier this summer the star married Reggie McKiver in a small ceremony in the Dominican Republic, but the couple wanted to throw an even bigger bash to mark the occasion, and in stepped Tutera. The planner extraordinaire threw them a lavish affair, but WE have to wait until the new season of David Tutera's CELEBrations to see how it all unfolds.
Coles and McKiver met when he was assigned to be her security detail at a natural hair expo and the connection was instant. Coles told People Magazine that it was meant for them to meet. "I'm 53 and Reggie is 41 but I'm not a cougar. I can't run that fast. I'm a meerkat or a prairie dog. It's about the right energy. It wasn't like I was trolling for younger men. It's about energy. We're ageless. Just two people on the same plane." McKiver ended up surprising Coles by proposing without a ring at Olive Garden! Don't worry, she eventually got her engagement ring!
WE can't wait to see how Tutera turns the McKivers dreams into a real-life fairytale wedding!
MTV's Teen Mom 2 star Jenelle Evans and her fiance Nathan Griffith are back on and moving forward with their wedding plans! While the couple is hoping for a summer 2016 wedding, the bride-to-be isn't wasting any time when it comes to finding the perfect dress and sought out the expertise of WE tv's David Tutera.
Jenelle visited RK Bridal in New York City where she tried on a variety of gowns by David Tutera for Mon Cheri. Styles she tried on included the Gia dress in light blue which WE think would blend in seamlessly with the beach wedding and backyard reception the couple is dreaming of.
David Tutera shared this photo on Instagram and let everyone know that Jenelle will be in head-to-toe David Tutera for Mon Cheri on her big day.
Despite having called off their engagement back in January, Jenelle and Nathan have put the past behind them and reconciled for the sake of their son, one-year-old Kaiser and Jenelle's son, six-year-old Jace, from a previous relationship. Jenelle told OK Magazine that she and Nathan are taking things slowly and that Nathan has not yet fully moved back in.
And to ensure that they don't fall back into their old habits, the couple has been working hard towards overcoming the jealousy and trust issues that have plagued them in the past.
WE are thrilled that Jenelle and Nathan are working things out and can't wait to see their wedding plans unfold! With David Tutera in her corner, Jenelle is sure to make a stunning bride!
When event planner extraordinaire and CELEBrations star David Tutera throws a star studded bash, he does it with ease. But how does he pull it off when he's trying to impress his circle of friends? Tutera chatted with Closer Magazine to discuss how he makes his Los Angeles home the perfect place to host a gathering.
Tutera gives readers an inside look at his new spot in Brentwood. He told Closer, "This is a great house to entertain in. We've had many dinner parties here with our friends and family. We play music and have a fire pit outside that we enjoy sitting around. It's awesome." WE can only imagine just how awesome it is!
From his landscaped pool area to the luxurious touches inside, Tutera's Tuscan villa-style five bedroom, five bathroom home is fit for the king of party planning. "The floor plan is very open and inviting, that's why I love it."
The décor is eclectic, and WE wouldn't expect anything less Tutera-ish! He explains that many of the pieces throughout the home are family heirlooms. He also reveals some of the furniture is right out of Liza Minnelli's house! His design inspiration hails from his travels and experiences, making it a home for him, his 2 year old daughter Cielo, and his partner Joey Toth. "Your home is a sanctuary where you can get away from the insanity," adds Tutera.
To read more about the CELEBrations star's digs, you can pick up the Closer weekly issue on stands now.
From My Fair Wedding to David Tutera Unveiled and now, David Tutera's CELEBrations WE've gotten to know, and love, our beloved David Tutera. His snark is always on point, his hair is always fabulous, and his no-diva-taking attitude keeps us laughing and wanting more! WE picked our top 10 favorite moments from throughout years to celebrate David's 100th episode!
10. David thinks he met his perfect client… but then she throws him for a loop! From carnival to casino in 2 seconds flat – basically 0 to 100.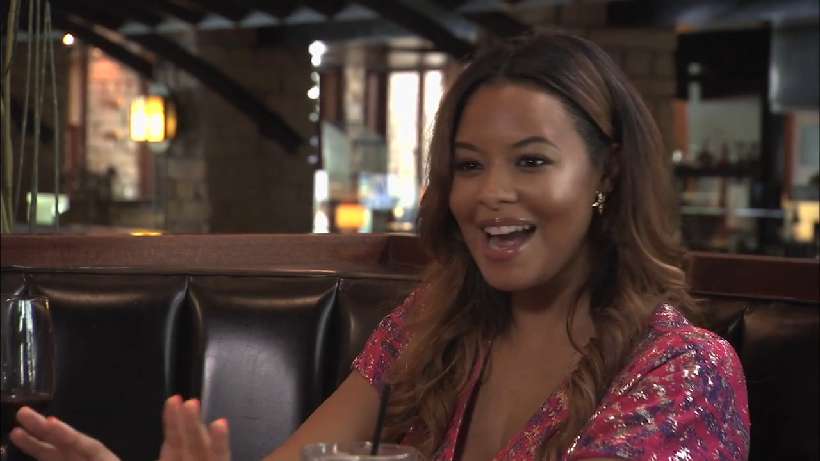 9. He may look the part with his cut off T and tattoos, but David can't even differentiate the NFL, NHL, and NBA before his basketball game with the legendary Dennis Rodman.

8. David goes out of his comfort zone and plans a guys day out with the infamous Ray J. How does Ray J want to spend his day? Picking out rims for his ride with David.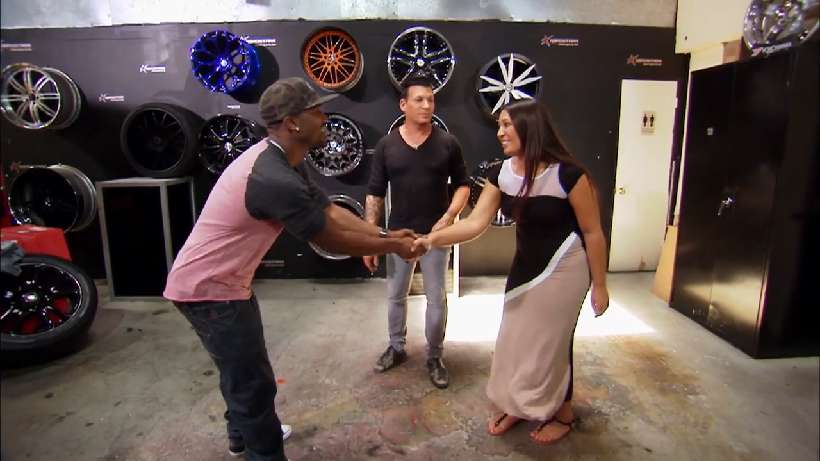 7. Lil' Kim is a lil' off and David gets snappy… it's up to him to plan a baby shower that's bigger than the royal wedding!

6. David describes JWoww, "she's over-the-top [and] obnoxious," but the client is always right. Whether or not David thinks Jersey is an armpit state, he needs to turn JWoww's "f*ck you" into a "love you"! But, not without a little sass along the way…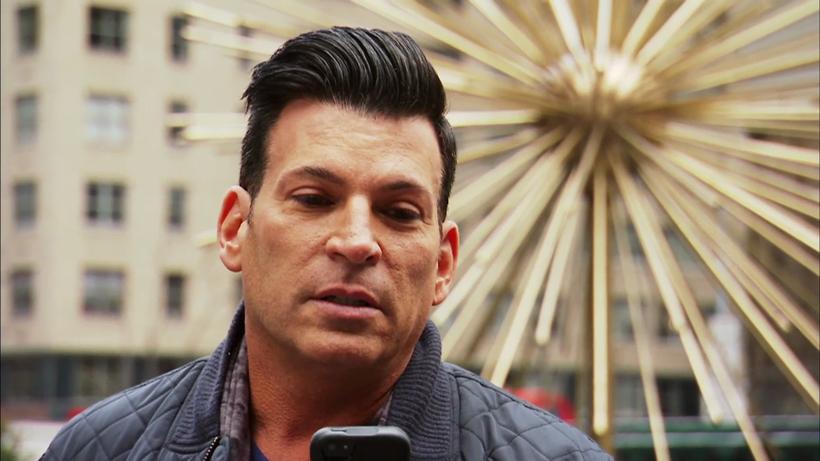 5. David takes a walk on the wild side… by taking his overly-plastic surgeried bride and groom to the racetrack.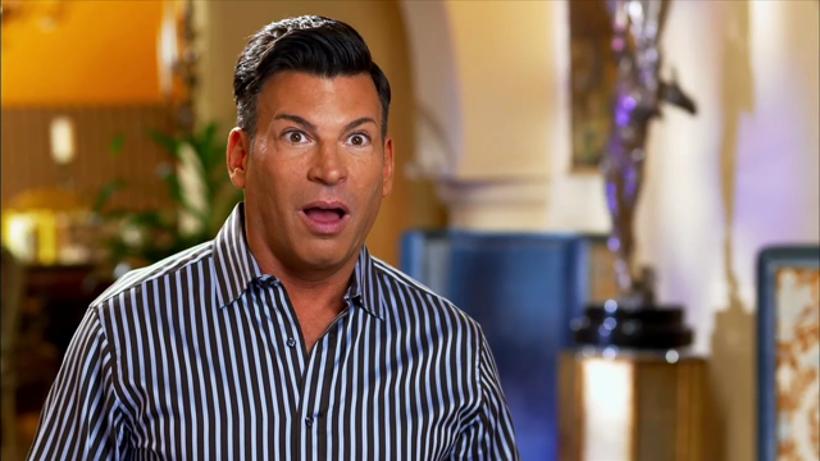 4. "Who do you say hello to? There's a lot to look at!" Is David willing to go straight for his bride? He can't stop staring at her boobs!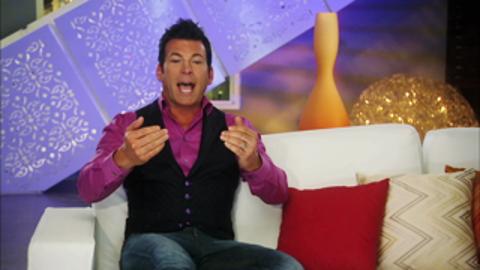 3. First impressions only happen once! When David meets this bride on an episode of MFW, his expression is priceless!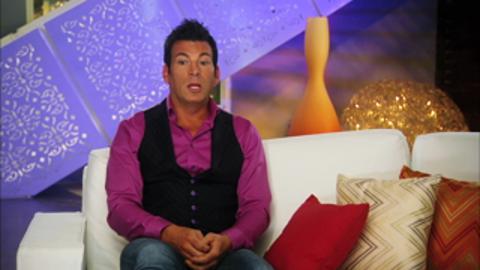 2. You can take David out of the city, but you can't take the city out of David! In an attempt to learn more about his bride, David rips his favorite pants… but nothing stops David!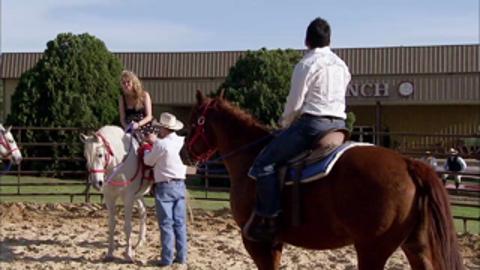 1. When this bride asks for a Kardashian wedding, David compares the Kardashians to herpes that don't want to go away – snark on fleek!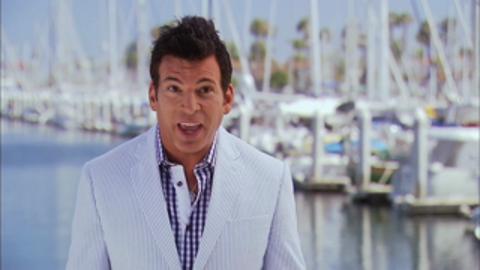 Coko and Lelee are in Nashville, TN for Taj's vowel renewal with Eddie and what would a bachelorette party be without penis straws and strippers? While Coko is all smiles, she's secretly nervous about what's in store – she says "Lelee is a nasty freak!" Lelee is my kind of party planner – you free in April girl? Did y'all see Coko put that pillow up in front of the stripper like she wasn't singing about DOWNTOWN 20 years ago? LOL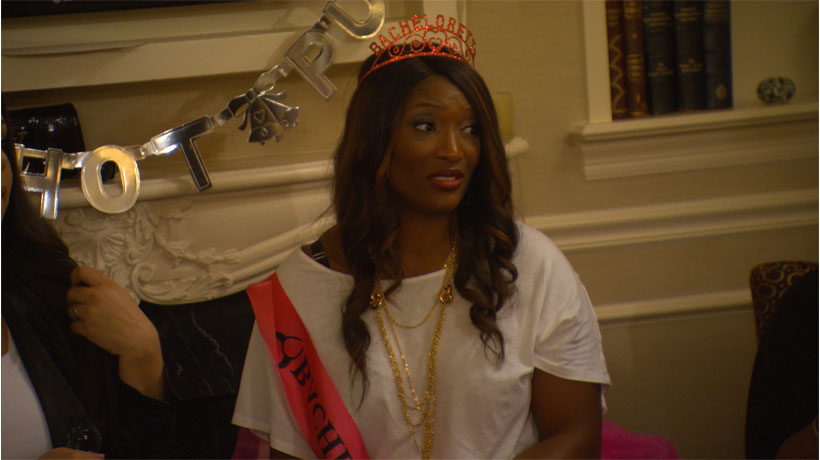 LOVE THY SISTER
While Ione is trying to get over her ex-NBA husband, the sisters decide to start a hair care line that they can pass down generationally. Ione and Ellen consult with a lawyer about starting a LLC and suggest each sister putting up a $25,000.00 investment. Ruby feels her contribution to the partnership is her connections vs her sisters more financially secure bank accounts. Will money divide these sisters?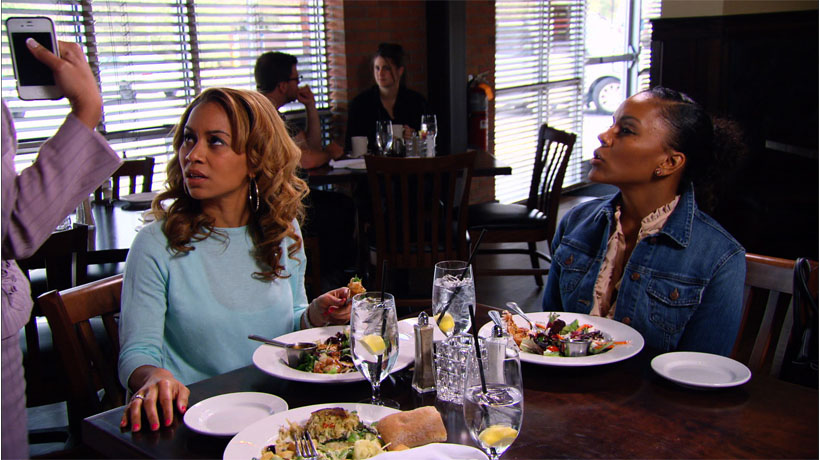 MARRIAGE BOOT CAMP: REALITY STARS
Known as an infamous Bad Girl, we're used to seeing Natalie on tv fussing, fighting and getting the last word in. Shockingly, her husband Jacob reveals he doesn't like her social media antics but in Natalie's defense, it keeps money in their pockets. He says Natalie makes him so mad sometimes that he feels like he will end up in jail – wait… does he need a timeout? Natalie feels Jacob wanting to start a family is his way of trapping her.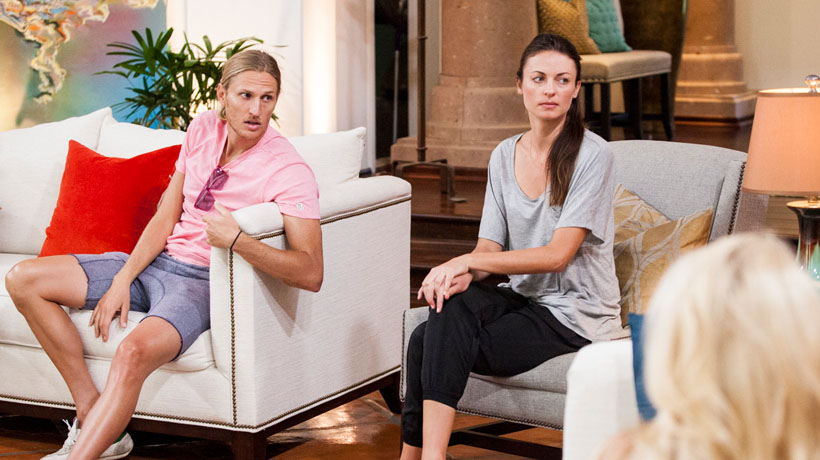 DAVID TUTERA'S CELEBrations
David Tutera and his team are planning a New York fashion-themed super sweet 16 birthday party for teen queen China McClain. She loves Chanel, pizza and doughnuts – talk about a combo! David has the difficult task of turning this 15-year-old into a trend-forward and chic 16-year-old that her parents approve of. After her mother rejects several dresses, David finds the perfect outfit for China – a fabulous high waist full length skirt with a white leather top! *snap snap* Go girl!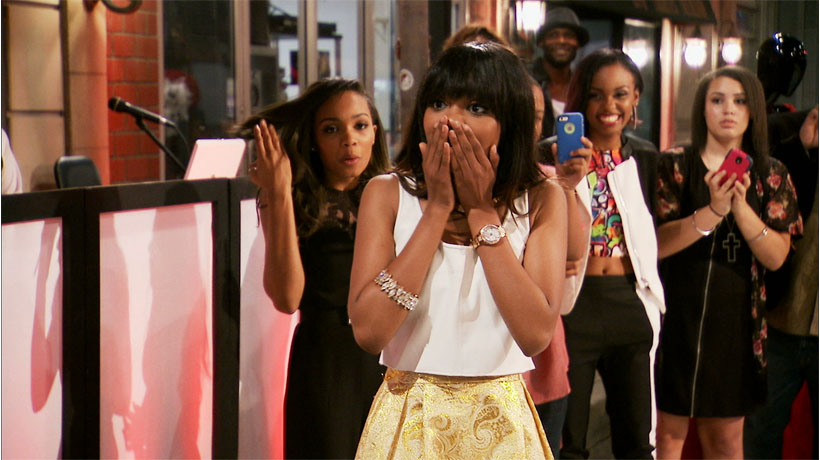 The Oscar for best looking dishes for a party goes to David Tutera!
Party planner extraordinaire David Tutera joined the ladies of CBS' The Talk on Wednesday for an Oscar themed cooking segment. Tutera shared some of his recipes for a star studded Oscar party that even WE could throw together for a red carpet worthy bash right in the comfort of our homes.
The David Tutera's CELEBrations star shared party hors d'oeuvres based on some of this year's Best Picture nominees including the movies Birdman, American Sniper, Imitation Game and Selma.
WE think it looks absolutely delish!
You may be thinking, where do I know China Anne McClain from? WE were first introduced to teen sensation China Anne McClain at the young age of 7 in the 2005 film, The Gospel.
From there she caught the eye of television/film mogul Tyler Perry who cast her as Jazmine Payne in the show, Tyler Perry's House of Payne. It's a family affair because she even acted alongside her sisters Sierra and Lauryn in the movie, Daddy's Little Girls.
In 2011, McClain was cast as the lead role in the Disney Channel series A.N.T. Farm and she even sang the theme song! WE see you China – acting and music chops! China and her sisters formed the singing group McClain.
Now that she is 16 WE can't wait to see what David Tutera has in store to make sure it's a sweet one. Find out during an all-new of David Tutera's CELEBrations Friday at 10/9c!
Welcome to REALITY ROUNDUP! Your weekly destination for your favorite WE tv recaps!
SWV Reunited
SWV is finally in the studio but don't get too excited yet… it's not for their new album, the girls are rehearsing one of their biggest hits – DOWNTOWN. If you remember from earlier in season 2, Coko said she didn't want to perform the song due to its sexually explicit message. Taj informs the group and Camera Time that she booked the group for a high profile performance at the ESPYs, without Camera Time's consent. Feeling mistreated, Taj gets a text from Camera Time which was intended for Coko. Now how you gonna pay someone and they talk shit about you – where they do that at? Will SWV be able to move forward with Camera Time as their manager?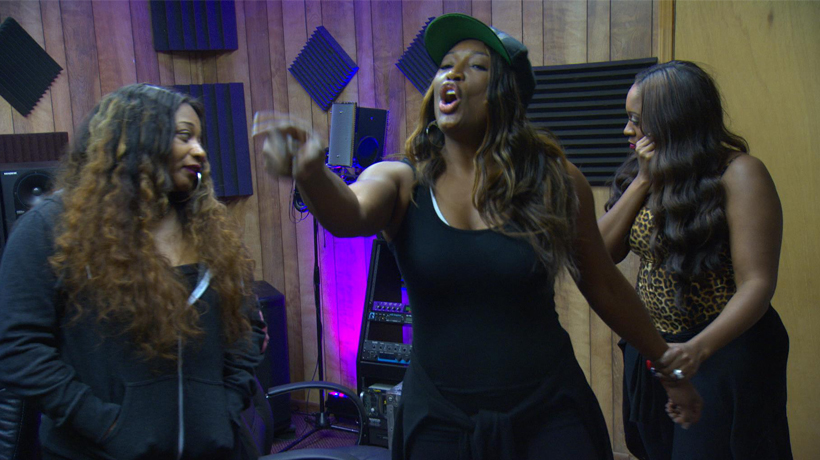 LOVE THY SISTER
Bakari and Ellen are coming up on their 5th anniversary and with him being 8 years younger, older sister Ruby is worried this is a marriage disaster waiting to happen. Younger sister Ione goes anniversary shopping with Bakari and suggests to him that he should select a ring and FINALLY pop the question! It doesn't seem like Bakari is ready to get on one knee just yet after Ione makes him practice his proposal.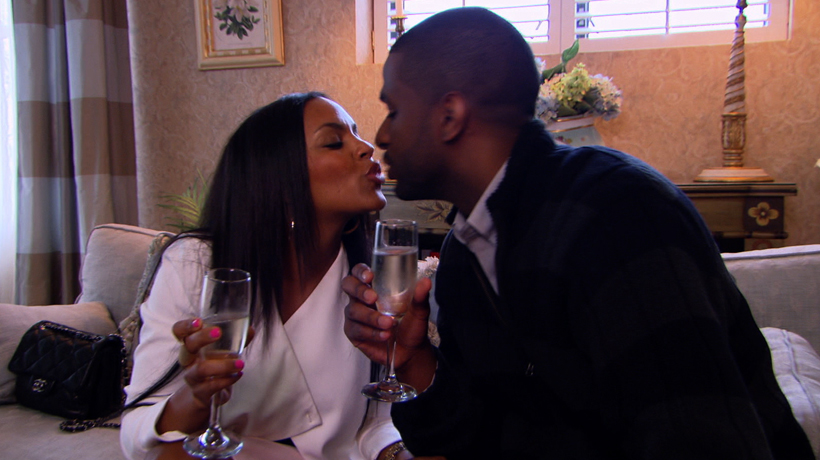 MBC: REALITY STARS
This week on Marriage Boot Camp: Reality Stars, Natalie warns us that Rachel is a deer in head lights – referring to her relationship with Survivor winner Tyson. Jim and Elizabeth remind him that the last man standing isn't the winner on this show –  yikes! During their divorce court exercise Tyson reveals "Rachel loves him more than he will ever love her…" Tyson also says a wedding is a waste of money that could be put to better use, like designer jeans.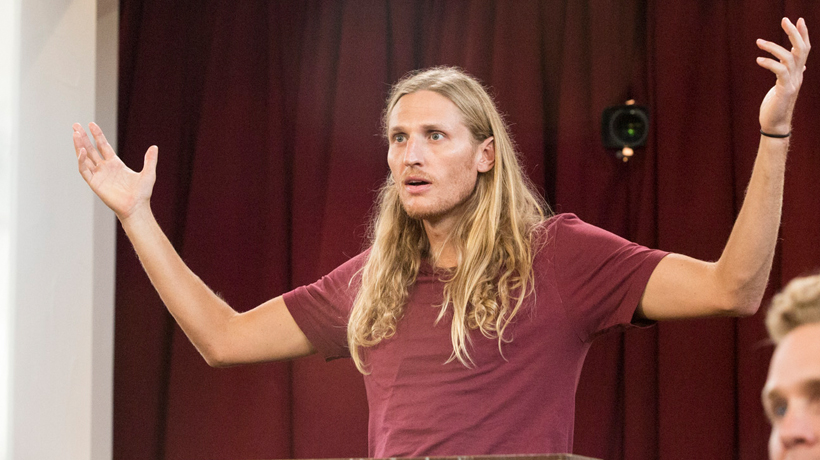 DAVID TUTERA'S CELEBRATIONS
David Tutera has been hired by the "Queen of Mean" turned church lady, Omarosa, to plan her holiday charity event. The party is to include a gospel choir, soul food, snow and elegant dinning. On the day of the event, Slomique hasn't gotten the fire permit for the venue, and without the candles, there is no event! With Omarosa arriving early, thank God David was able to call and get the permit with no hassle!