AFTER FOOD, FOOTBALL AND FIGHTING FOR BARGAINS, SETTLE IN WITH WE tv FOR AN ALL-NIGHT BLACK FRIDAY BINGE OF THE NETWORK'S NEW SCRIPTED THRILLER, "SOUTH OF HELL"
WE tv announced today that it will offer its next scripted series, "South of Hell," as a true programming event – rolling out all seven episodes of the supernatural thriller in order in a Black Friday Binge, beginning at 6 pm ET/PT on Friday, November 27. All episodes of the series will premiere back-to-back as the suspense and drama unfolds and escalates over seven intense hours. At the conclusion of the binge, the entire series will be available on VOD, download to own and TVE platforms.
"As viewer demand rises for TV Everywhere opportunities and audiences increasingly binge watch their favorite content, rolling out this entire series on one night and making it available immediately on alternate platforms is a great way to super serve our fans," said Marc Juris, WE tv's president.
To support this "Black Friday Binge" event, WE tv will offer live, shareable GIFs inside the WE tv app during the linear premiere, and exclusive bonus content on WEtv.com, including behind-the-scenes videos and photos, cast interviews and more.
About "South of Hell"
Charleston, South Carolina is an elusive city with many faces and the perfect home for Maria Abascal (Mena Suvari, "Chicago Fire"), a stunning, 30-year-old demon-hunter-for-hire. Alongside her brother, David (Zachary Booth, "Keep the Lights On"), she is skilled and fearless in her pursuit of the demons that live in others. Like those that she hunts, Maria is divided within herself, struggling with her own demon, Abigail, who resides inside of her, feeding on the evil Maria exorcises from others. Maria and Abigail share a soul and a destiny, but as Maria desperately tries to overtake Abigail, she will discover how far Abigail will go to remain a part of her.
The cast also includes: Bill Irwin ("CSI") as Enos Abascal, Maria and David's father and cult leader; Drew Moerlein ("V/H/S") as Dusty, Maria's neighbor; Lamman Rucker ("Meet the Browns") as Rev. Elijah Bledsoe, a priest with a strong attraction to Maria; Paulina Singer ("How to Make It In America") as the Reverend's daughter, Grace; Lydia Hearst ("Cabin Fever: Patient Zero") as southern belle Charlotte Roberts; Slate Holmgren ("The Amazing Spider-Man 2") as the local drug dealer, Sweetmouth; and Lauren Velez ("Dexter") as Tetra, a spiritual informant.
"South of Hell" is produced by Sonar Entertainment and Blumhouse Television. The premiere episode was written by Matt Lambert. James Manos, Jr. ("Dexter," "The Shield," "The Sopranos") is executive producer and showrunner. Jason Blum of Blumhouse Productions ("Paranormal Activity," "Insidious," "Sinister") also serves as executive producer, along with Gerard Bocaccio, Stewart Till, Gene Stein, Erica Motley and Eli Roth.
In addition to Roth, an array of respected directors shepherded individual episodes of "South of Hell," including Ti West ("House of the Devil," "The Sacrament"), Rachel Talalay ("Doctor Who," "Tank Girl"), Jennifer Lynch ("The Walking Dead," "Teen Wolf") and Jeremiah Chechik ("Helix," "Reign").
WE are still a few months out from the premier of the new WE tv thriller South of Hell, but you don't have to wait to get a look behind the scenes. The all-star cast has been giving up-close and personal sneak peeks of what's happening on set.
Check out the pics they've posted on Instagram.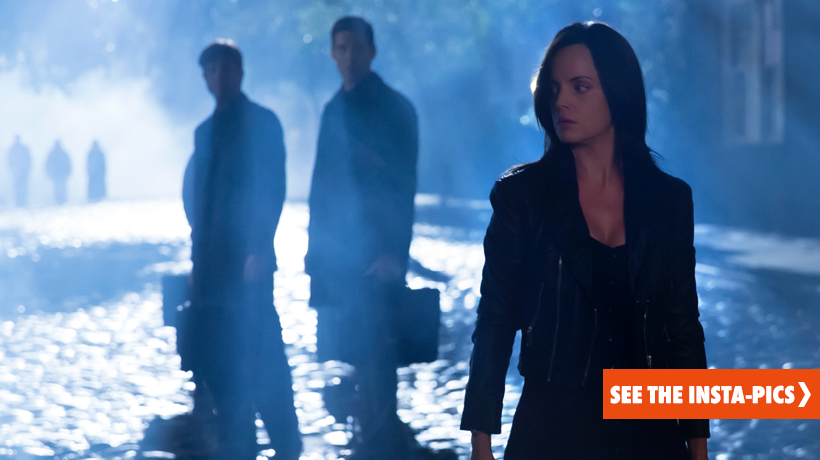 Lamman Rucker has it all: serious acting chops, a charming smile (dimples included) and a chiseled physique to boot. It's no surprise WE tapped him to join the new scripted thriller, South of Hell. But Lamman's new role as Reverend Elijah Bledsoe is only one of the many exciting characters he's played over the years. The Washington D.C.-bred actor wins over audiences in every role, whether he's playing a warmhearted sheriff in Why Did I Get Married? or a slick attorney on As The World Turns. Check out seven of his best onscreen characters!
T. Marshall Travers
Reverend Elijah isn't Lamman's first character with a secret love interest. As shrewd attorney T. Marshall Travers on As The World Turns, he carried on a steamy affair with Jessica Griffin (Tamara Tunie) until he forced himself on her one night and she filed charges against him. Marshall also discovered he had fathered a child with his past lover, Neia.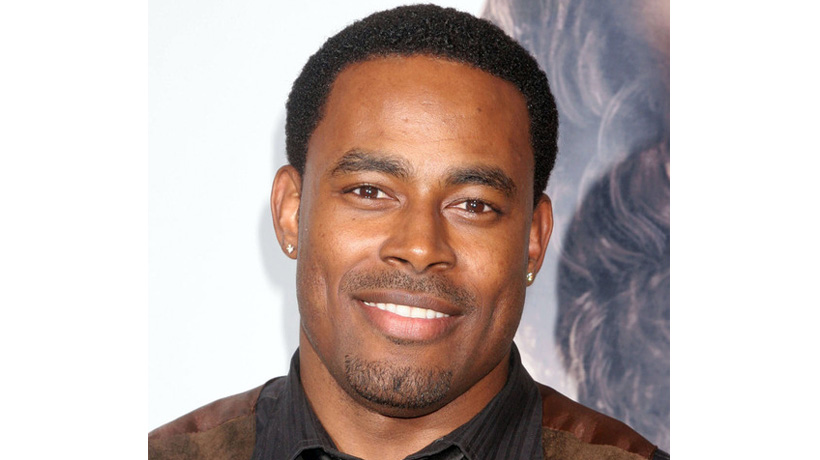 Sheriff Troy
Lamman is just as convincing as a good guy. On Why Did I Get Married?, his character, Sheriff Troy, swept Sheila (Jill Scott) off her feet after she left an abusive and unfaithful husband. Though he later had issues finding a job to support their growing family, Sheila never looked more in love than in her relationship with Troy.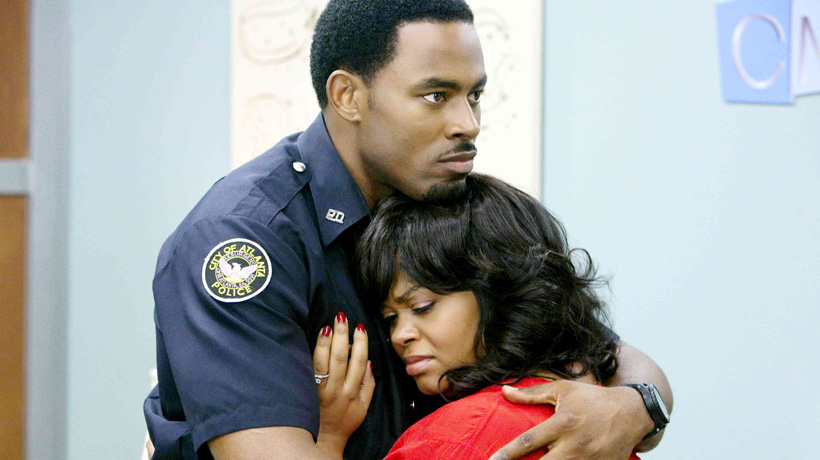 Garret Williams
Rucker was also a heartthrob as Garret Williams on All My Children. The debonair businessman wooed police captain Mimi Reed to keep her from discovering his true identity as "The Dragon," the head of a mob-like organization. Murder and pedophilia were only some of the crimes Garret committed before being shot to death in self-defense.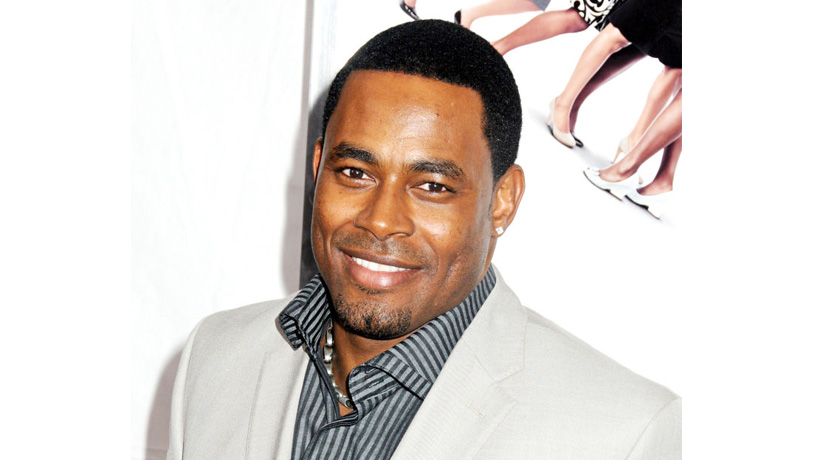 Will Brown
Lamman embraced another kindhearted character, Will Brown, on Tyler Perry's Meet The Browns. As the product of his mother Vera's drunken tryst with an unknown man, Will never knew his father but that didn't stop him from being a great dad to his two adopted children with wife Sasha.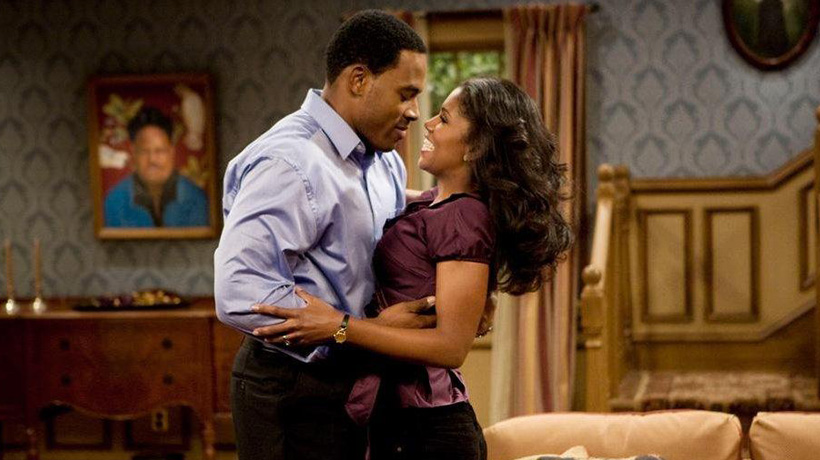 Teddy
Ever the ladies man, Lamman played Teddy, the love interest of Val (Stacey Dash) on Single Ladies. Val would have been blissfully in love with Teddy if it had not been for his obnoxious, trouble-stirring niece, Dawntavia.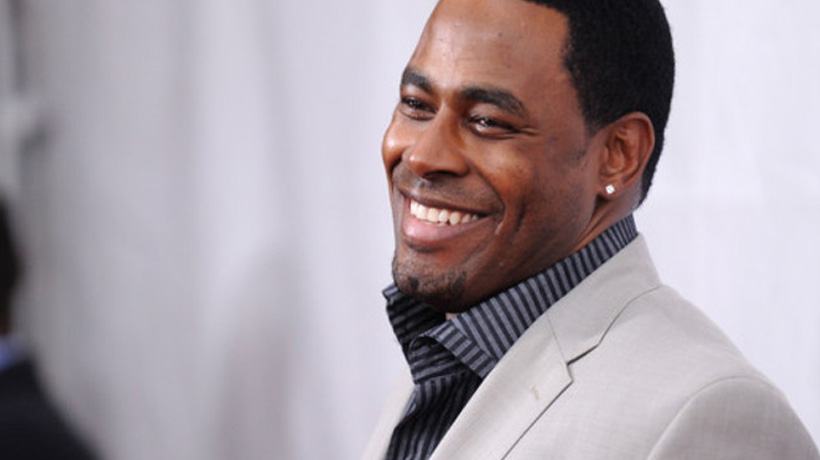 Reverend Elijah Bledsoe
And now as a priest on South of Hell, Lamman tries to help Maria Abascal (played by Mena Suvari), an exorcist battling her own demons but the one thing Lamman can't cure? His secret, scandalous attraction to Maria. Juicy!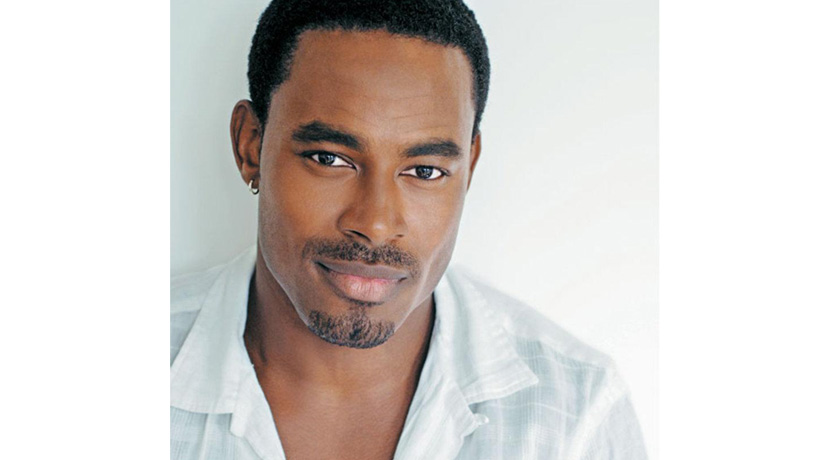 Perhaps it is the chill in the air or the mile long lines at every costume store in the nation, but the fall season makes us crave the horror genre.
With production kicking off on our new scripted series, South of Hell, WE couldn't help but think of the series' executive producer (and horror film guru) Eli Roth. Eli is the mastermind behind horror flicks such as Cabin Fever, Hostel and Hostel: Part II, but also takes a break from the director's chair to have many on-screen roles in his films. This guy goes ALL IN to say the least. We're talking #6secondscares, beheaded bodies and blood galore – all twisted, yet brilliant!
To celebrate our South of Hell obsession (and just in time for Halloween!), we put together a list of our favorite Eli Roth films – for which he served as producer and/or director – for your holiday horror marathon. Are you a fan of scary movies? Tell us your favorites!
AFTERSHOCK – "The only thing more terrifying than mother nature is human nature."

THE LAST EXORCISM – If you love this, South of Hell will be right up your alley!

CABIN FEVER – Flesh eating diseases – what dreams are made of.

HOSTEL – Beware of hostels or your limbs will get sliced off.

HOSTEL: Part II – …because the first one wasn't enough.

South of Hell was officially announced this week in an exclusive story on EW.com, but this horror series has been the talk of the office since WE first read the script. This new series follows a brother-sister duo in Savannah, Georgia who fearlessly pursue the demons that live in others. Ironically, the main character, Maria Abascal, struggles with her own demon (and no, we don't mean "inner turmoil") named Abigail, who feeds off the evil Maria exorcises from others. With the success of other horror series like American Horror Story and Hemlock Grove, South of Hell is poised to be a fan favorite among thriller-seeking fans.
WE tv's president, Marc Juris is extremely confident viewers will be drawn to the main character, Maria. "As WE tv moves firmly into scripted programming, we are committed to presenting distinctive and engaging stories to today's savvy TV audience. That is certainly the case with South of Hell, a dramatic thriller that introduces viewers to an unforgettable character, supernatural themes and the battle between good and evil."
Hemlock Grove's own Eli Roth who will executive produce the premiere episode echos Juris' sentiment: "I'm thrilled to be a part of South of Hell. Exorcism and possession stories have always fascinated me, and Matt Lambert has created an incredibly rich, original world in which to tell many stories of good, evil and everyone's own personal inner demons. I'm also honored to be working with Jim and Jason, both of whom I greatly admire. We want to create something smart and spectacular, and we are excited to be at the forefront of WE tv's new scripted series initiative."
For more on WE tv and our new series, South of Hell, read the official press release from May 22nd.