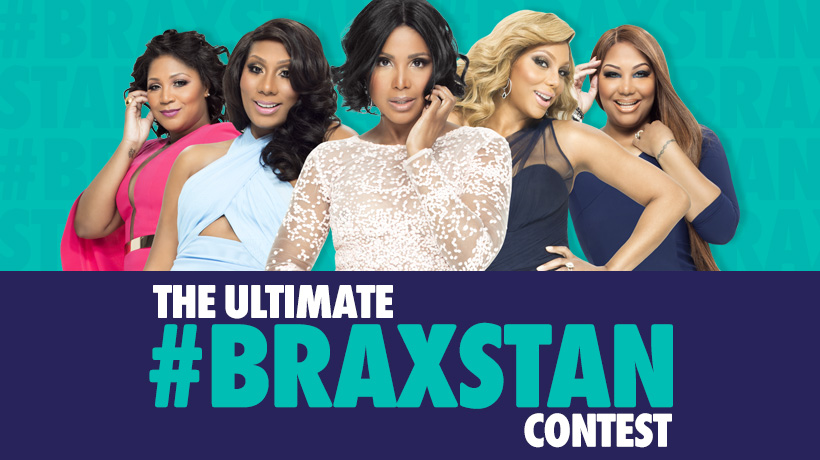 WE WANT TO KNOW...
WHO IS THE BIGGEST BRAXTON FAMILY VALUES FAN?
Do you think you know everything there is to know about the Braxtons?
WE ARE PUTTING YOU TO THE TEST!
ANSWER OUR WEEKLY TRIVIA QUESTIONS TO PROVE YOU ARE THE ULTIMATE #BRAXSTAN.
HOW TO PLAY
1 Take the weekly Braxtons Quiz
2 Get all the questions right and you'll earn 3 points!
3 Didn't get them all right? No worries! You'll get 1 point for playing.
4 SHARE THE QUIZ ON FACEBOOK OR TWITTER AND EARN UP TO 2 EXTRA POINTS!
Come back each week to take
a new trivia quiz and earn more points.
The fan with the most points
will be crowned The Ultimate #BraxSTAN.
READ THE CONTEST RULES HERE