Here Comes the Bridezilla: Evelyn
FAST FACTS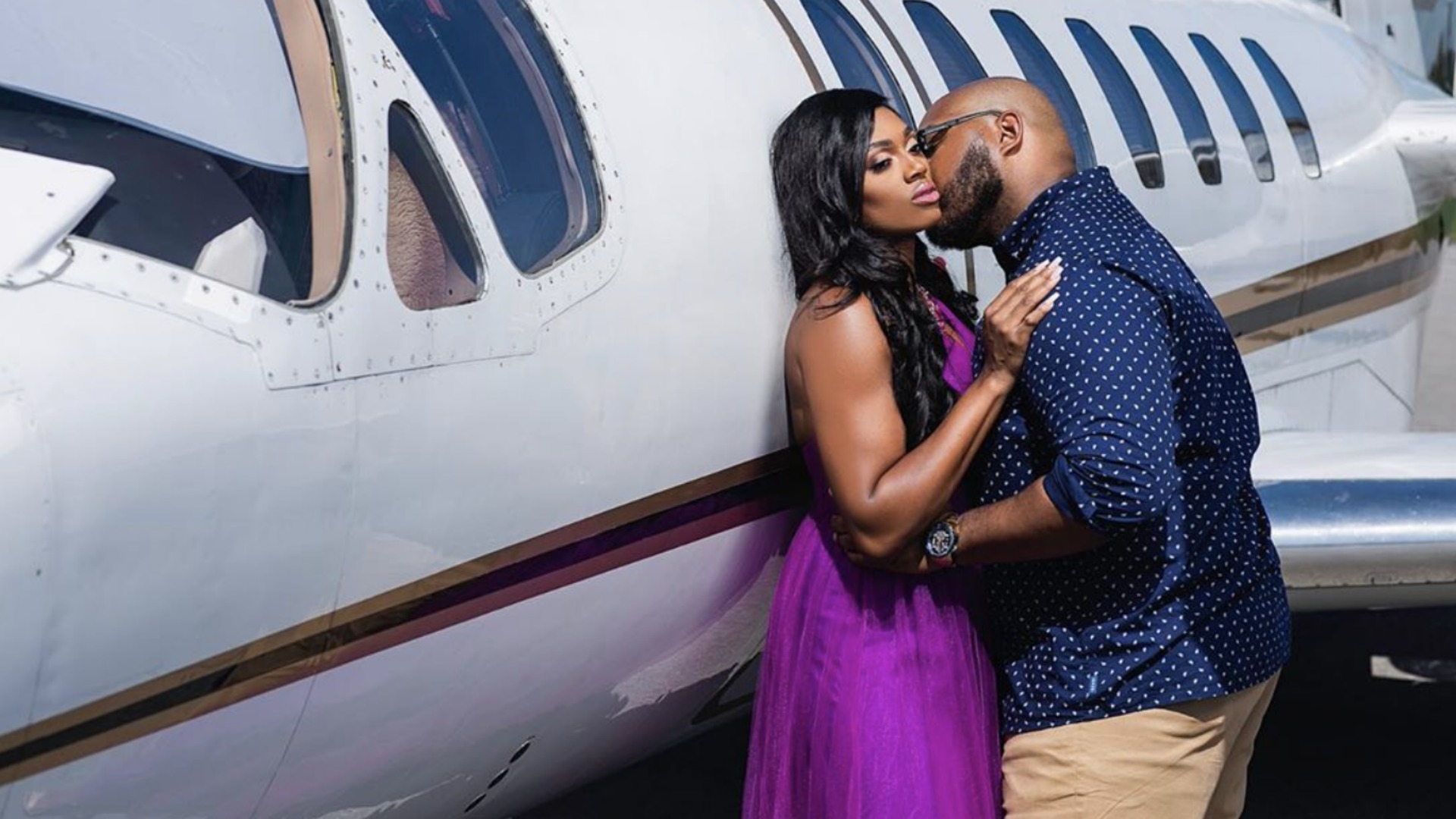 Name: Evelyn | Age: 32 | City: Hanover, New Hampshire
Occupation: Attorney by day, fashion designer by night
No. 1 Thing You Loved Most About Your Wedding: My white wedding dress — particularly the six-foot, individually-placed ostrich feather train!
Favorite Country To Visit And Why: Nigeria is my favorite country to visit! It's where my heritage lies. Both of my parents are Nigerian immigrants.
Guiltiest Pleasure: Reality TV, specifically shows with extra fabulous bourgeois women.
No. 1 Thing On My Bucket List: Fly first class to the Maldives and stay at one of the top luxury resorts!
Watch: Evelyn's Bride Bio
___
EVELYN'S BRIDEZILLA BLOG
Credit: Tony Minifield/YNOT iMages
My wedding was everything I dreamed of! It was also everything I would have never fathomed, and I mean that in the best/worst way possible! My family and friends joined us from all over the world to partake in a TWO-DAY, not one, but TWO-DAY "matrimonial experience." It was filled with luxurious decorations, high fashion wedding attire for the entire wedding party, attention to every little detail, and more Nigerian culture than most of them have seen in their lifetime!
We had so many customized and unique features both nights. I was able to pull off two completely different looks on the Nigerian night, and my custom white wedding dress (designed by me!) looked better than I dreamed of! I learned that I have the best family and friends from the East and West sides of the world. But, I also learned that you should never plan a two-day wedding — both of which are totally different.
We didn't do a wedding planner because I like to control all of the details myself. It was clearly beyond stressful, yet doubly satisfying with the end results! Nigerian parents and family hold everything to a very intense standard.
I have developed some new, super important rules for governing my life and wanted to share with other brides:
Rule 1: I will never take off my crown for anyone and I will not apologize for it. (But what if they're family, Ev? Nope, NO ONE!)
Rule 2: If I even THINK something is off about you, you are out of my life! Don't take that gamble on protecting your peace.
Rule 3: Always wait until the last minute to finish designing your high-fashion dress. Anxiety produces the best work. Wait until you see my fabulous, wow-inducing, white wedding dress!
Rule 4: NEVER, and I mean NEVER, mix Crown and champagne! It leads to spending the end of your wedding night with the venue owner from hell and his lovely wife kickin' it and taking pictures in front of your custom-made step and repeat banner instead of spending the night at your swanky hotel! LOL!
Follow Evelyn on Instagram and watch her wedding story on an all-new episode of Bridezillas (Thursday 10|9c)! Also, don't forget to follow the show on Facebook, Instagram, and Twitter.