Road to the Truth: Ebie & Tracy Get the HIV Facts
Road to the Truth: Ebie & Tracy Get  the HIV Facts
Ebie and Tracy have uncovered a ton of unknown information leading up to Eazy-E's death. From interviews with former artists to viewing Eazy-E's official death certificate, they're one step closer to getting the answers they've always wanted. This week, Ebie and Tracy met with medical professionals to find out just how HIV/AIDS moves through the body and the effects it may cause. Click the video below to see what else was revealed this week.

Before his untimely death in 1995, Eazy-E was one of the most influential gangsta rap artists to come out of the West Coast. He gained huge success as a member of one of hip hop's most iconic groups, N.W.A. While starting out as an entrepreneur, Dr. Dre pushed Eazy-E into music and he ended up rapping on the group's 1987 debut single, "Boyz-n-the-Hood."
Click the video below to hear from Alonzo Williams, founder of World Class Wreckin' Cru, on Eazy-E's start in the rap industry.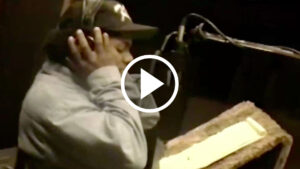 --------
Watch the limited series of 'The Mysterious Death of Eazy-E,' Thursdays @ 10/9c on WE tv!