Road to the Truth: The FBI Never Warned Eazy-E!
Many theories have already been debunked, and others have offered a new path to answers about the death of Eazy-E. This week, investigative journalist Jasmine Simpkins meets with Eazy-E's former publicist, Phyllis Pollack, to gain any answers from his final interview that she conducted before his passing. Meanwhile, Ebie and Tracy learn shocking news about the last few interactions Eazy-E had in the hospital. Click the video below to see what else was revealed this week.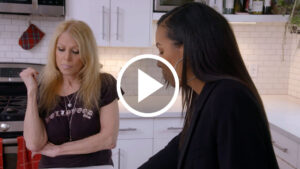 After many years, Jasmine was able to uncover Eazy-E's never-before-heard final interview after she meets with Phyllis. His last interview reveals details about his run-in with the FBI, as well as rumors about how he worked with his artists.
Click the link below to hear a snippet from Eazy-E's final interview with Phyllis.
 
---
Watch the limited series of
The Mysterious Death of Eazy-E
, airing Thursdays at 10|9c!